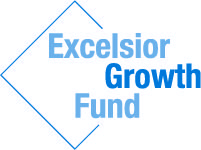 Small business owners get bombarded with mail from alternative lenders offering them fast online approval for loans of all sizes. Fit Small Business shares a floor in an office building with two other companies. Most weeks, we collectively receive mail from two or three companies offering loans. Given the fiercely competitive marketspace for small business loans, there wouldn't seem to be the need for another lender.
However, Excelsior Growth Fund (EGF), a non-profit, provider of small business loans and an affiliate of the New York Business Development Corporation (NYBDC), saw a critical gap in the online lending marketplace. EGF offers businesses based in New York State loans of up to $500,000 through a fast, transparent online process. Recently, I had a chance to interview their president, Steve Cohen. The following Q & A is based on my notes, and is not a word for word transcript of his answers.
What gap did EGF see in the small business lending market, which is already filled with so many alternative lenders?
Online lenders are so popular because they can approve and provide funds to a small business very quickly, but this is countered by a high cost of capital. With the traditional loan process often taking more than 20 hours to complete, business owners are often willing to trade speed and convenience for cost.
There is a gap in the market for a lender who can provide funds that are truly affordable when a business needs a loan fast, or when they do not qualify with traditional sources. Our SmartLoan™ online loan product provides the benefits of an online loan without many of the drawbacks of dealing with alternative lenders. It can be approved in just two business days, and fully funded in under a week, yet has interest rates that are truly affordable and no hidden fees.
Why is taking on high-interest online debt risky for a business, even in the short term?
Interest rates with many online or alternative lenders can top 60%. Our signature product, the EGF SmartLoan, offers interest rates of prime plus 9.5%. At current rates, that is 13%. A business that is paying interest rates a little over 10% is going to have a much easier time paying back a loan than a business paying interest rates over 60%.  
When small business borrowers take these high interest rate loans, they often are not truly informed about how these loans work. We have seen some small businesses that have stacked multiple high-cost loans to fund working capital, and that quickly creates a negative cycle. Moreover, many lenders structure the interest as a nonrefundable upfront fee, reducing the amount of funds received by the small business and making it impossible for the business to save money by pre-paying the loan down the line.
The good news is that EGF is often able to refinance businesses out of these dangerous, high cost loans and drastically reduce a business' monthly debt payment. In fact, borrowers who have refinanced with us reduce their monthly debt payment by $6,300 on average.
At EGF, we disclose all fees upfront and don't charge prepayment penalties. Transparency is core to our mission as a U.S. Treasury certified Community Development Financial Institution (CDFI), and we hope this will become the model for the industry.
Other than more affordable online financing, what other services can EGF provide a small business?
As a mission based lender, we care about the long term growth of our small business customers.  As such, we also provide free education and advisory services to small businesses one-on-one and in seminars.
We encounter a number of talented entrepreneurs who are not ready for financing because of how they track and record their financial information. For example, we recently helped the owner of a floral shop move their financial information from being written with a pencil in a notebook into QuickBooks. We also provided the business with one-on-one QuickBooks training, with the goal of getting her financials into shape.
We provided her with a SmartLoan and now that she's cleaned up her books, we're helping her graduate up to an SBA loan. EGF can provide services from experts in a variety of areas, including financial management, web development, e-commerce, and credit repair.
How can a business apply?
Businesses can apply for a SmartLoan online in about 20 minutes by visiting www.excelsiorgrowthfund.org. Our advisors are also available to answer questions and work one-on-one with businesses at 1-866-466-9232.
About Steven Cohen:
Steven Cohen is president of Excelsior Growth Fund (EGF), a prominent Community Development Financial Institution (CDFI) providing small business financing and advisory services. Prior to joining EGF, Mr. Cohen was executive vice president and deputy commissioner at Empire State Development, where he led the Department of Small Business Services and Community Economic Development.  Under his leadership, the agency launched new access to capital and business advisory programs totaling over $200 million, leveraging $1 billion in private investment.
Mr. Cohen served as senior vice president for Seedco Financial Services where he worked in executive management and economic development, as well as loan portfolio management. He also founded and ran a music production company in San Francisco. Steve has a bachelor's degree from UC Berkeley and a master's in public administration from Harvard's Kennedy School.