When I began investing in real estate, I chose to invest in residential properties, which included multifamily and vacation rentals. I chose residential because I had experience as a real estate agent and homeowner and because they were easier to finance and required less upfront capital.
Your investment choice—and reasons for it—could be quite different than mine. If you're a house flipper, you might prefer single-family or duplex homes since there are fewer rooms and major systems to repair. If you want to get into redevelopment, you may love the character and opportunity of old mill buildings or row houses. With so many investment property types, it can be dizzying deciding which type of investment property to choose.
Which Investment Property Type Is Right for You?
Choosing the right investment property type depends on your goals, financial resources, types of renters you want, how much involvement you want in operations and management, and your proximity to the property. Each property type has unique challenges and benefits. Laws for tenants in residential units differ from commercial landlord-tenant laws, so choosing a property type involves knowing how federal, state, and local laws affect which types of tenants and properties.
Rewards and Challenges by Investment Property Type
| Investment Property Type | Benefits | Challenges |
| --- | --- | --- |
| Residential | Monthly income, tenants pay mortgage | Laws can favor tenants over landlords |
| Vacation, Short-term & Long-term | No evictions, owners vacation use | Income can be sporadic or seasonal |
| Commercial | Triple-net leases, flexible lease terms, few after-hours tenants | Large down payment, costly repairs |
| Industrial | Long-term leases | Risk of environmental hazards, costly capital improvements |
| Land | No tenants | Delayed ROI, income, or profits |
Why I Chose Residential Properties
I was most interested in investing in three- and four-unit multis because I wanted to make sure there was always rental income. It was rare to have more than one unit vacant at a time, so it seemed to be the best choice for me. I didn't consider five or more unit residential properties because the lender criteria was stricter, and it was considered a commercial purchase, requiring a substantial down payment.
A vacation rental I owned doubled as a place for my own summer vacations, so I could enjoy using the property and offset expenses with rental income. There were no long-term tenants and renting during peak seasons was highly lucrative. I also enjoy doing light construction, redesign, decorating, and remodeling, so these types of properties also provided a creative outlet just for fun.
Residential Investment Properties
Residential investment properties are still one of the most popular types of real estate for new investors. According to the United States Census Bureau, renters continue to make up approximately one-third of all the occupied residential housing inventory, so there will always be a demand for residential housing. Within the residential housing market, there are many types of properties from which to choose.
If you are going to invest in residential real estate, you must know federal, state, and local landlord-tenant laws, which you can find online. However, don't rely on online information solely. Validate that the information comes from a reputable legal source or government office and make sure the laws haven't changed. A competent real estate attorney is a key member of your real estate investing team.
Single-family Houses
Single-family houses are buildings with one unit and include houses, condos, an individual mobile home, or a single row house. Single-family investment properties are ideal for the fix-and-flip real estate investing strategy. Typically, they only have one set of major systems, such as heating units, plumbing, and electrical, which tend toward the most expensive repairs.
They're fun to fix up, but don't go overboard on finishes and upgrades since this can quickly devour profits.
In many states, landlords aren't required to provide utilities, maintenance, and repairs in a single-family dwelling, so if there's a snowstorm, the burden of snow removal falls to the tenant. The downside to single-family properties is there is only one source of rental income. If a tenant moves, cash flow comes to a halt whereas multifamily properties have other units collecting rents to offset vacancies. However, single-family tenants tend to be less transient, long-term renters.
Single-family properties are a great way to begin investing in real estate as long as income exceeds expenses, and units are rented to great tenants who will care for the property. Single-family homes are also great for the rent-to-own strategy—investors can collect rent until they're ready to sell, then sell the property to the tenant or another buyer for a profit.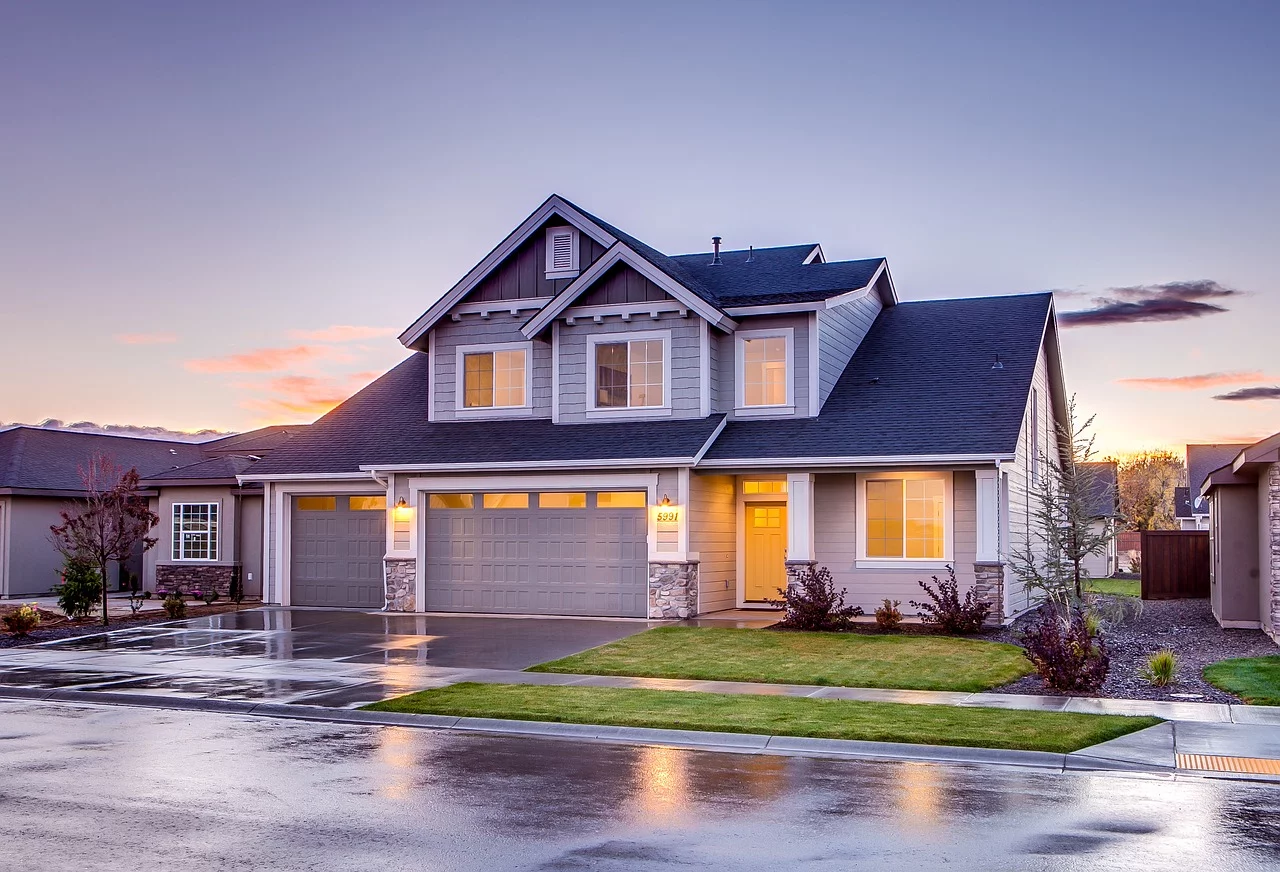 Multifamily Properties
Multifamily buildings are residential properties with two or more units and include duplexes, triplexes, fourplexes, and apartment buildings with at least five units. Some investors start with a duplex or triplex, live in one unit, and rent the others to offset their mortgage. These types of properties are financed the same as a single-family home. To increase income, investors may move in the future either to a single-family home or another owner-occupied multifamily and restart the process.
Financing apartment buildings with at least five units is more challenging since lenders consider these commercial-residential investments, charge commercial rates, and require larger down payments of 20% to 30%. Apartment building repairs can cost less per repair, although there are more units to manage and repair, so your overall costs can be higher. Most do-it-yourself (DIY) landlords can manage a two-to-four-unit multi, but apartment buildings often require property management services.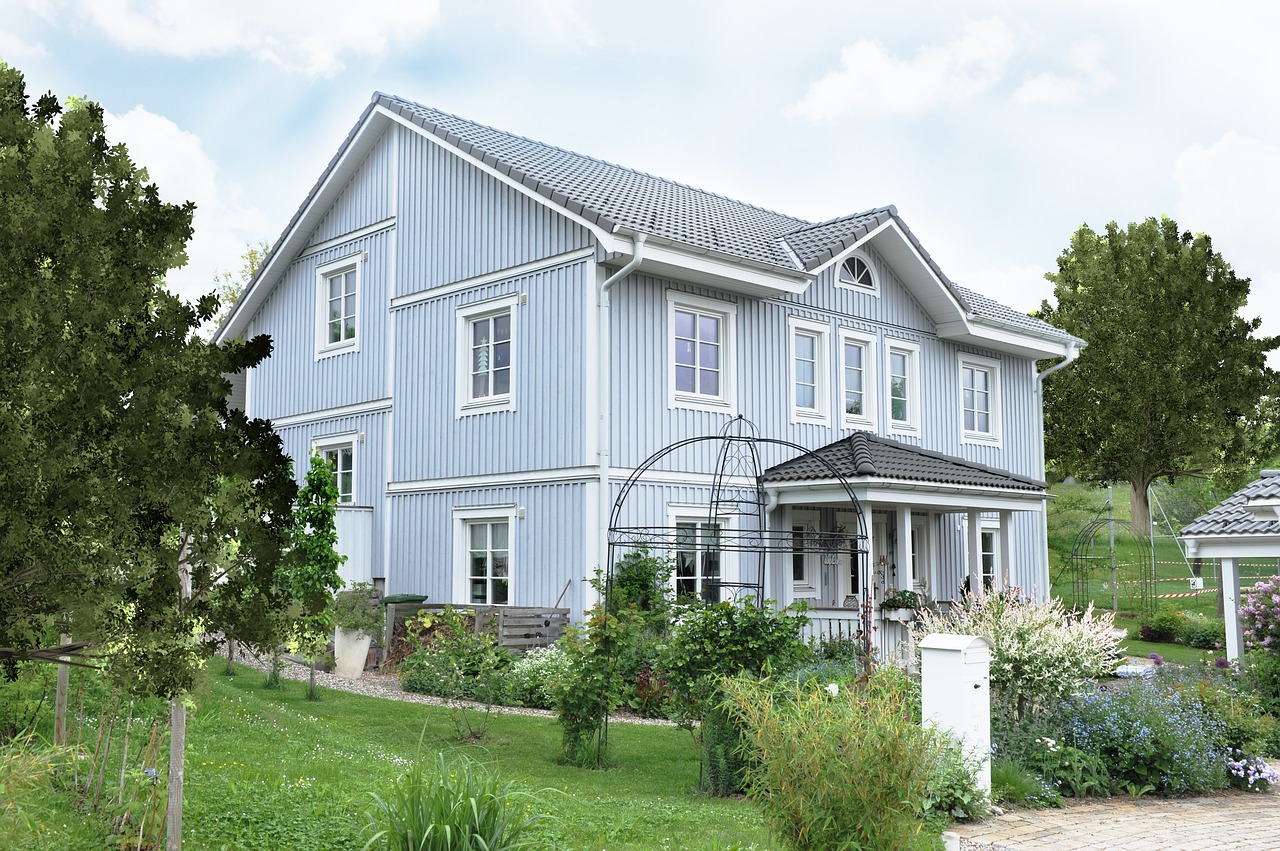 Existing Residential Subdivisions, Parks & Facilities
Existing subdivisions and residential facilities include mobile home parks, senior housing, and student housing. These types of investment properties also can be single-family and multifamily real estate depending on their size. Some landlords own individual properties they rent to students. Single-family home investors may own individual mobile homes they rent to tenants.
Student housing can be profitable but comes with unique challenges. Students may be living on their own for the first time, so expect more middle-of-the-night calls. While many students respect and care for their housing, student housing has a higher rate of repairs and maintenance issues. It's wise always to have a parent co-sign the rental agreement.
Existing mobile home parks and senior housing facilities are commercial-residential properties, require a large down payment, and are typically suited better for experienced investors. Financing these properties without a proven right track record is difficult. Senior housing requires special licenses and permits since there is a medical component to housing for the over-55 population.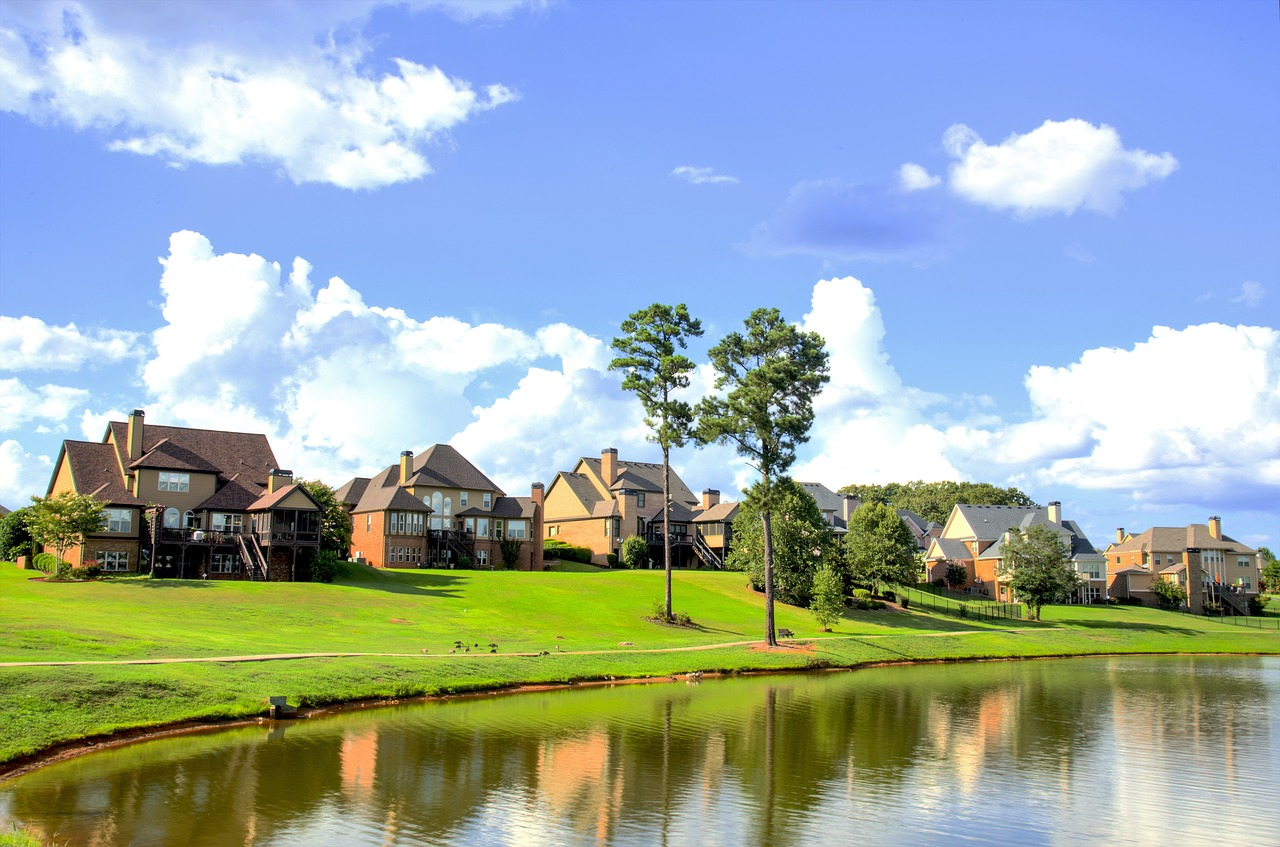 Conversions & Redevelopment
Conversions and redevelopment are capital-intensive and include converting two or more units to condos and redeveloping property from its original use. If you invest in conversions or redevelopments, make sure to check with the local zoning office about their zoning regulations and change-of-use policies before buying. You don't want to end up with a building you can't convert.
With a condominium conversion, create a homeowners association (HOA), divide and sell individual units, and collect monthly HOA fees in addition to profits from selling individual units. Condo conversions are expensive and must meet federal, state, and local compliance regulations. You'll possibly need attorneys, architects, surveyors, and work with the local building and zoning departments throughout the process. To test feasibility, weigh the conversion costs against the selling prices of the condos.
Redevelopment is buying existing property and changing its use like buying an old industrial mill building and converting it to residential housing. Because old industrial buildings have a lot of character like natural brick, old wooden beams, large windows, and other features, designing an industrial redevelopment project can be a lot of fun, but is very expensive and will require engineers and architects.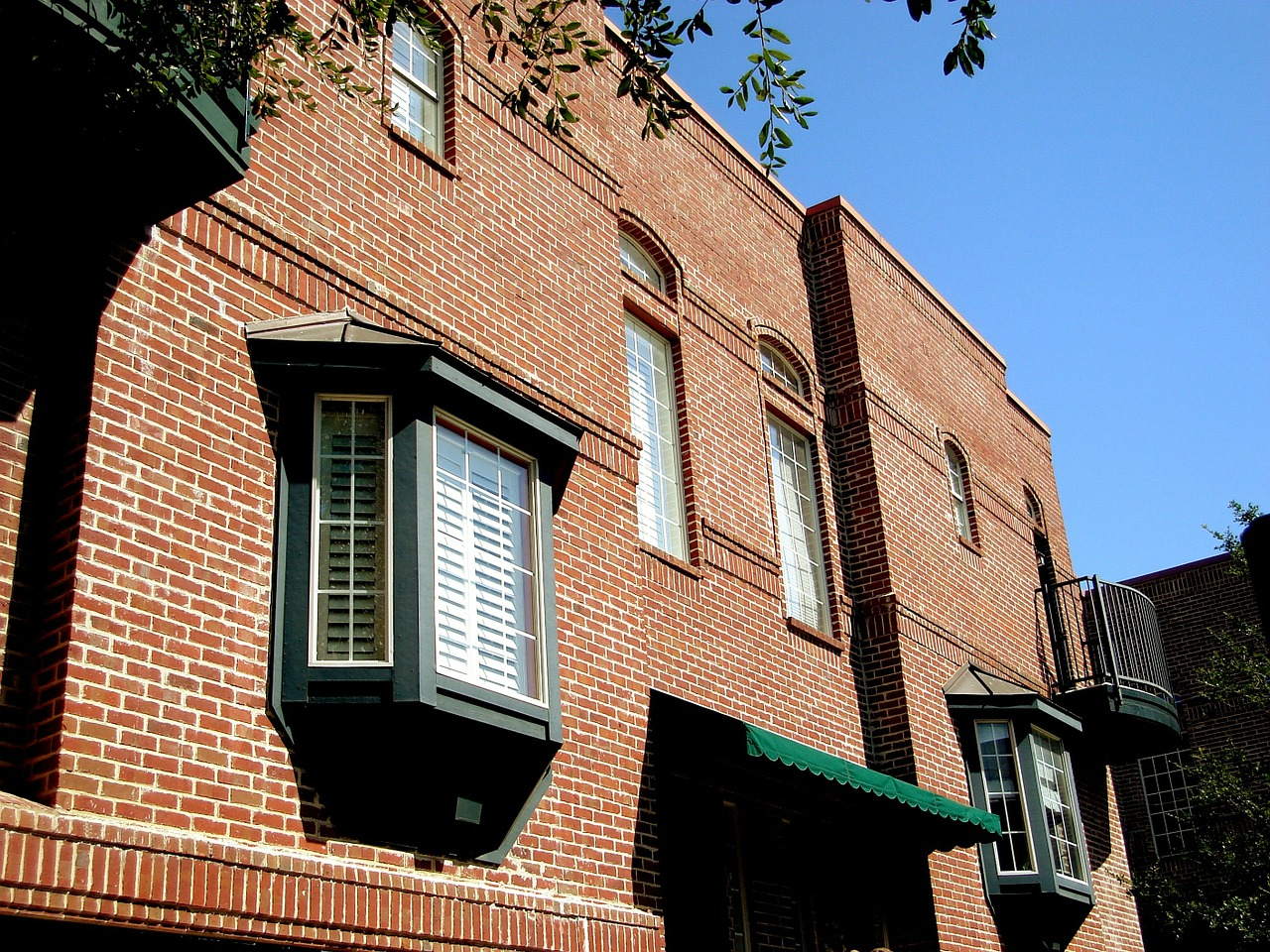 Vacation, Short-term & Long-term Rentals
These types of investments can be very lucrative, depending on their location, supply, and demand. The downside is the rental income tends to be sporadic or seasonal for vacation and short-term rentals. Long-term rentals can provide a steady stream of income but expect to pay more in lodging taxes and booking fees. If you rent your property for more than 14 days per year, the income is taxable.
Vacation, short-term, and long-term investment properties don't have the challenges of residential properties. If a renter doesn't pay, you don't have to go through a major eviction process to get them out. You can ask them to leave and, if they refuse, you can file a no-trespass or stay-away order, depending on your state's laws.
Make sure you get a deposit to cover potential tenant damage. Also, make sure you have clear policies. You can advertise vacation, short-term, and long-term rentals on sites like Airbnb, Vrbo, HomeAway, and Craigslist.
Vacation Rentals
Vacation rentals include single-family homes, timeshares, condos, houses, cabins, motels, hotels, villas, and lofts. They're often in locations where people want to travel like beaches, mountains, tropical climates, and tourist locations around the globe. Vacation rentals are rented by the night or week, and some investors offer package deals. Rental income varies by location and property type.
Vacation rentals are fun investment property types that allow investors to make money and have a place to stay when they take a vacation. Many investors buy a vacation home for their own use and rent it to offset property expenses. Some investors only invest in vacation properties. The highest rental income for vacation rentals is typically during peak vacation and travel times, although some locations can make good year-round income.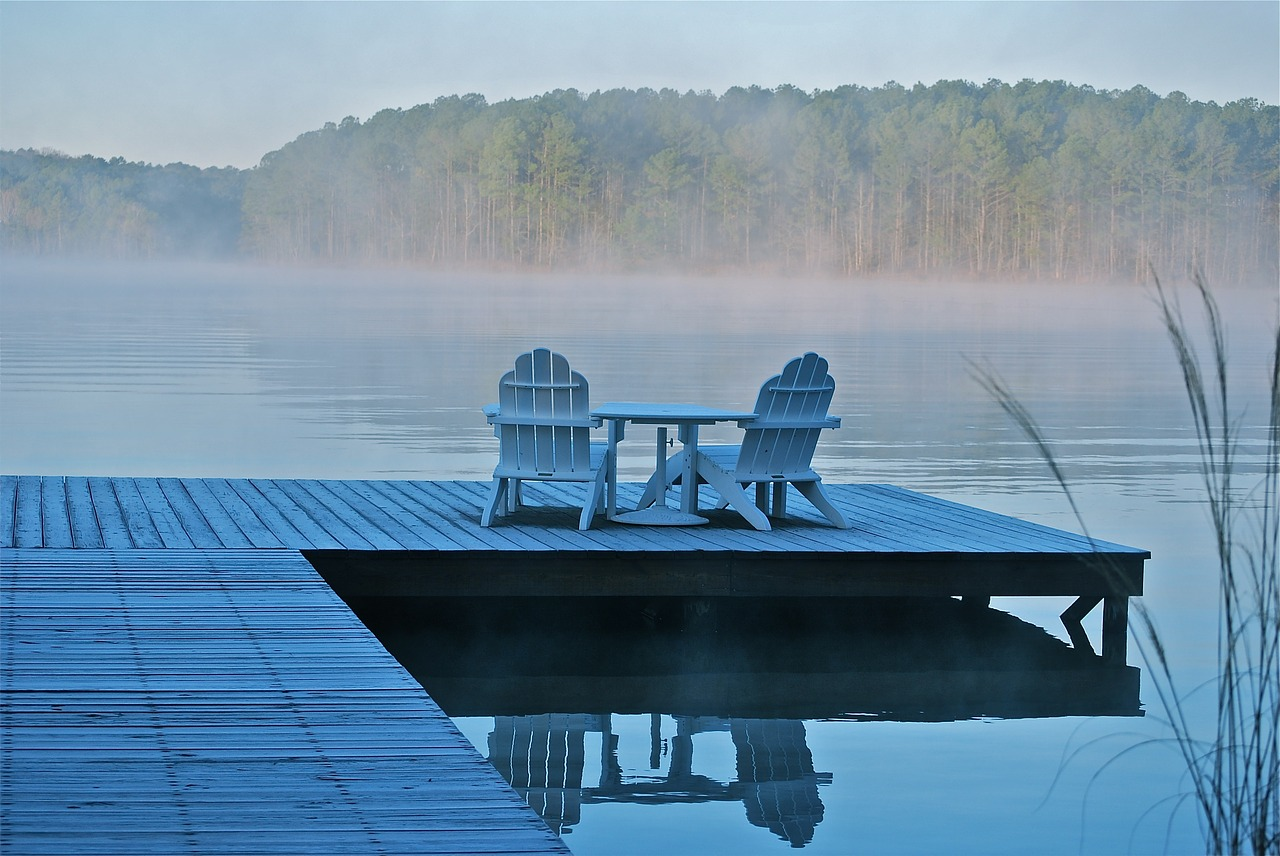 Short-term Rentals
Short-term rentals include everything from single rooms to full houses and are typically rented on websites like Airbnb to business travelers and people attending weddings and graduations. The rules for short-term rentals are the same as vacation rentals. The only difference is the type of travel the renter is there for and the location. A short-term rental doesn't have to be in a tourist area but would need to be in a location where renters need lodging.
Short-term rentals range from one night up to six months, depending on the renter's need. It is not uncommon for renters in business districts, visiting professors, and others who are traveling for work to stay in a short-term rental for many months. Short-term rental income is typically higher than renting an apartment to a long-term tenant. Short-term rentals have additional lodging taxes and booking fees similar to vacation rentals.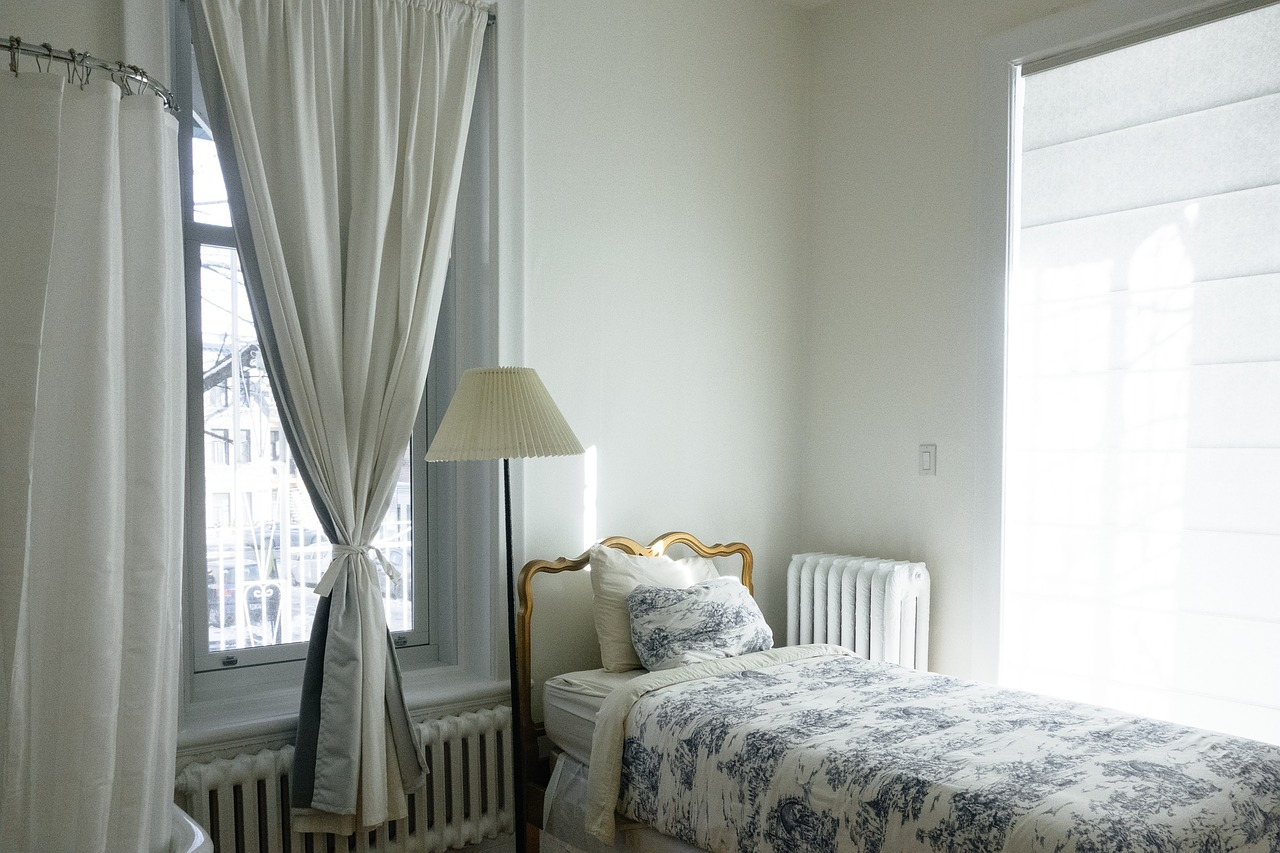 Long-term Rentals
Long-term rentals include boat slips, parking spaces, and docks for people to keep their boats and vehicles when they don't have the proper space or garage. Some of these properties are operated like condominiums. Some docks, boat slips, and parking spaces are part of a residential rental agreement and may carry additional rental fees. Others are rented independently of a building rental.
Tenants in long-term rentals usually sign leases, so the income is steady, but the rents can be low if the rentals are not in a high income-high demand location. In some areas of Manhattan or Chicago, a space in a parking garage can cost as much as or more than a house. If you want to park your boat in West Palm Beach, Florida, boat slips and docks can cost up to $1,500 per day.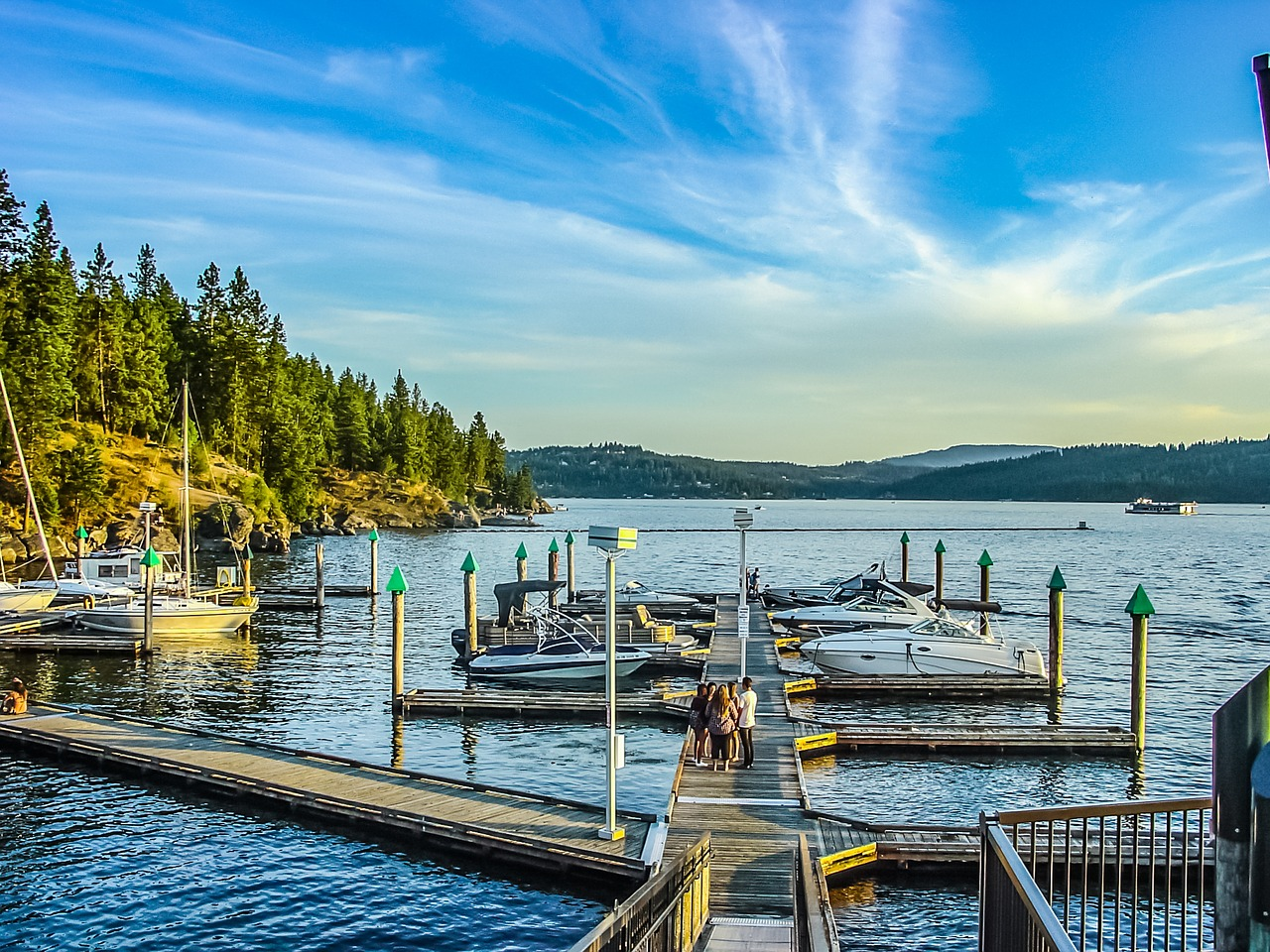 Commercial Investment Properties
Commercial investment properties include retail and office buildings, mixed-use properties, and storage units. Commercial investment properties typically have higher income potential than residential and vacation properties, and some properties have triple-net leases, meaning renters pay all the property's expenses except for the mortgage.
Commercial tenants are often in three-to-five-year leases and pay for the capital improvements they need to conduct business. Because renters are usually only occupying the property during business hours, middle-of-the-night calls are rare, although vandalism can be higher without property security. There are fewer landlord-tenant laws in commercial properties.
Getting commercial property financing is more challenging and requires a larger down payment. Maintenance and repairs can be an issue also with the property having larger heating systems, sprinkler systems, and more costly repairs, so expect to outsource maintenance and repairs. There's a greater risk of liability with commercial properties since customers are visiting the businesses in the property, so be sure to have adequate insurance coverage.
Retail and Office Buildings
Retail and office commercial investment properties include storefronts, strip malls, shopping centers, small shops, and business offices. Tenants are business owners who sell goods and offer services. Typically, they're only in the property during business hours, so it's uncommon to get middle-of-the-night calls. Having ample off-street parking for customers and employees is important when considering purchasing retail or office buildings.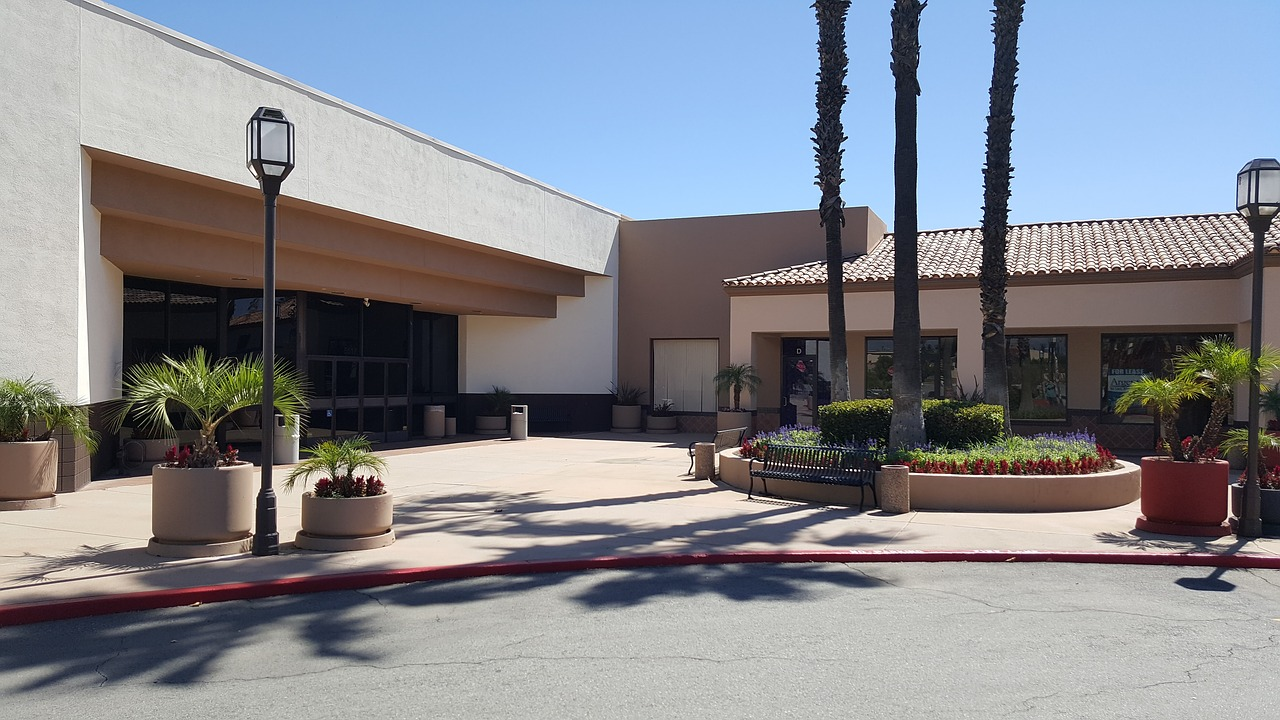 Mixed-use Properties
A mixed-use property is a single property that has a mix of uses, the most common configuration being a combination of residential apartments, offices, or retail spaces. It's better to buy an existing mixed-use property than build or remodel one since each space in the property would require a separate evaluation from lenders, the zoning commission, and building department, which can delay projects, make it difficult to get funded, and can be expensive.
The upside of a mixed-use property is you can collect rental income in rented spaces while remodeling or converting another space in the building. Mixed-use properties also can contain a mix of business offices, a convenience store, or sandwich shop, offering convenience for office workers and providing revenue for restaurants and retail stores.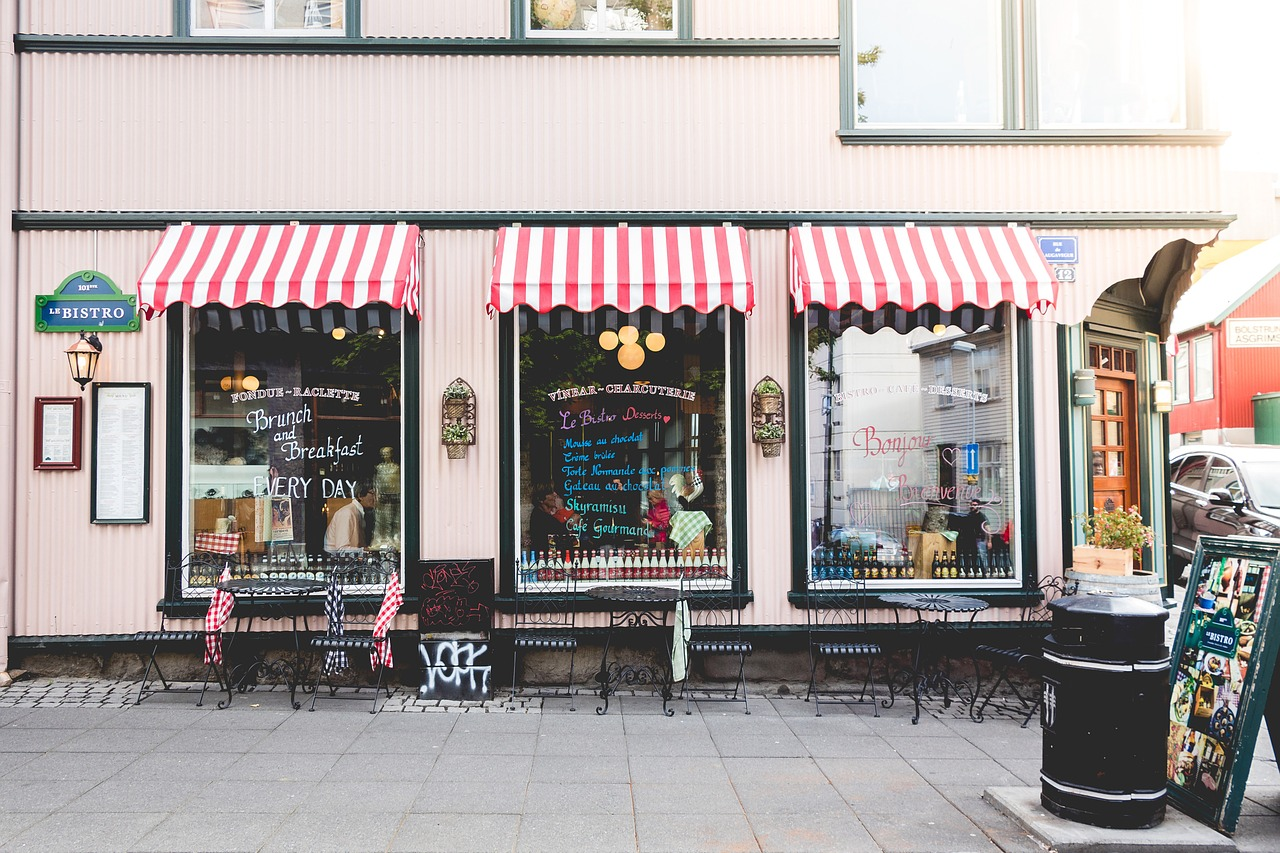 Storage Units
Storage units include freestanding warehouse-type buildings with individual bays where renters store their property. The most common type of storage unit is pictured below. Storage units can be highly lucrative since, in a consumer society, people will always need space to store their stuff. You don't have to worry about evictions. If a tenant stops paying rent, you can change the lock and hold their belongings until they pay. If they don't pay, after an amount of time you can sell their belongings.
Although storage units are less risky because of not having to manage tenants living on the property, you still need a lease or rental agreement that specifies in writing your late payment policies and when and how you plan to take possession of the unit for unpaid rent. You should also always check with your state laws to make sure everything in your rental agreement is in compliance. Also, include what types of items and activities are not permitted on the property.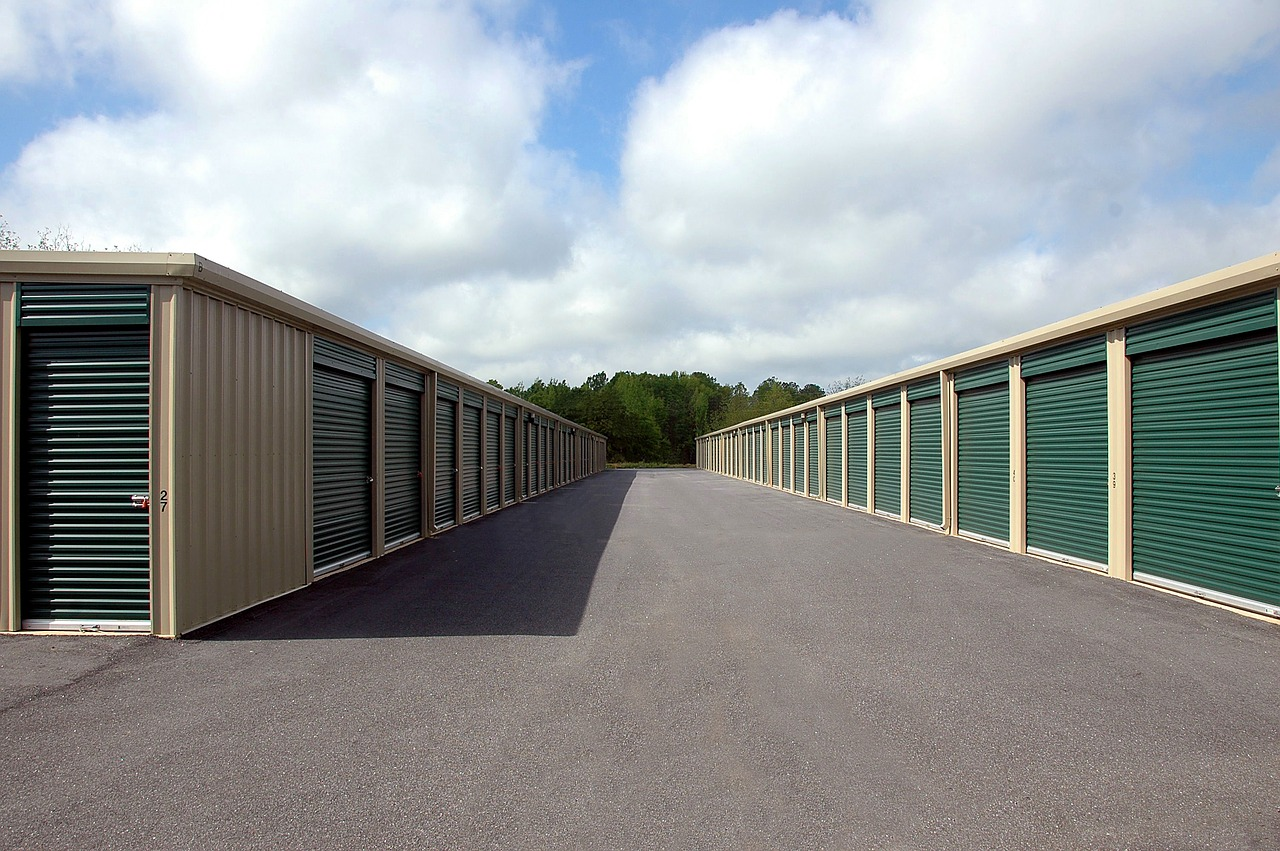 Industrial Real Estate
Industrial properties include manufacturing and production facilities, distribution facilities, warehouses, and paved industrial lots. Industrial properties are typically less expensive than commercial properties, and tenants are usually in long term leases of three, five, or seven years.
One challenge with industrial properties comes from environmental issues and contamination. Older industrial buildings may contain hazardous materials like asbestos or chemicals from toxic dumping. Depending on the purpose the tenant uses the space for, their business may use toxic chemicals. In either case, investors need to know what the Environmental Protection Agency's (EPA's) rules are for handling environmental contaminants.
With more consumers buying online, retail companies need warehouse space for shipping and distribution. Industrial properties have become more valuable as a result of supply and demand so that warehouses can be a good investment. Building a warehouse from the ground up in some cases is more affordable than buying an existing property. Rehabilitating an old industrial building is also an option for investors.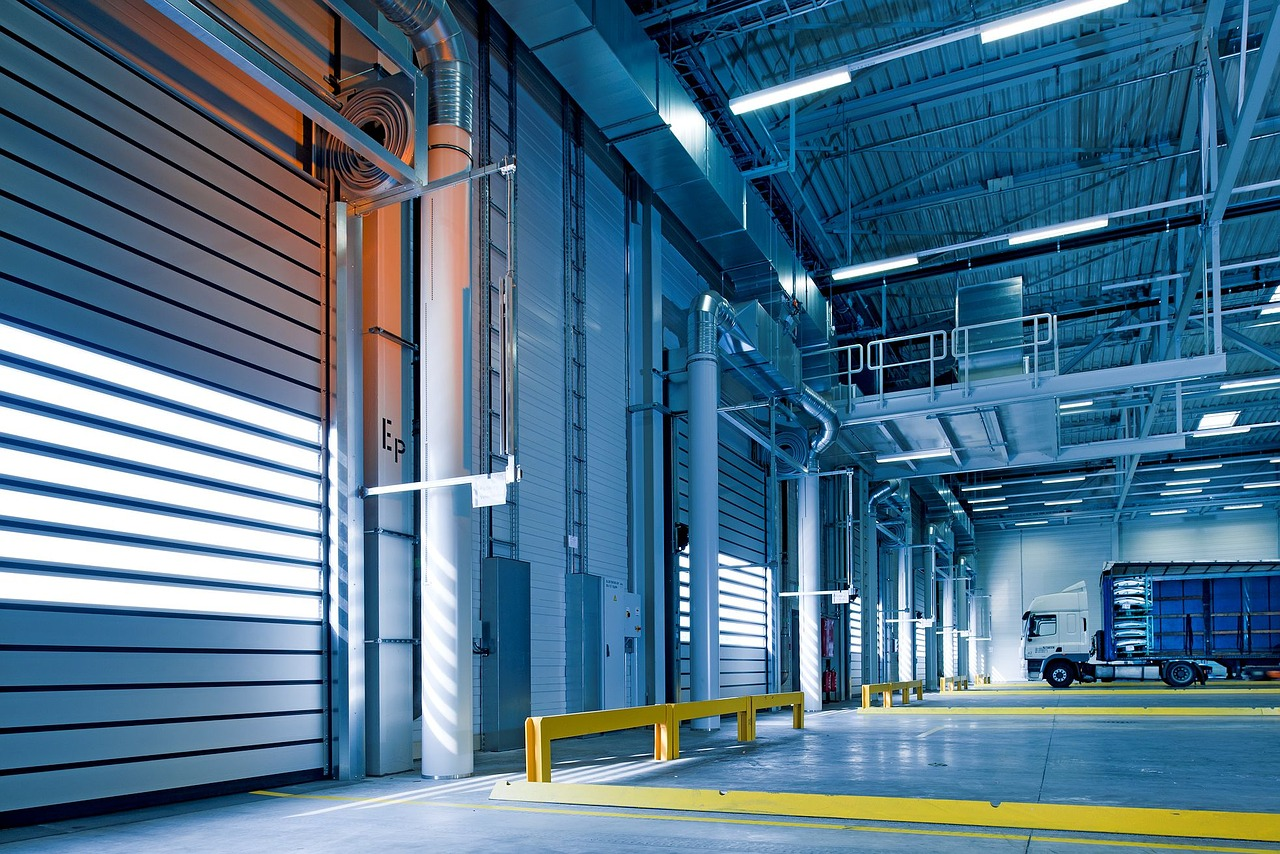 Investing in Land
You can make a lot of money through buying relatively inexpensive raw land in a location with future growth potential and either develop it or sell it later for a profit. The key to succeeding in land investing is to research the location and understand its potential for growth. To avoid potential loss, you will need to research the economic feasibility and the zoning laws for the land you're considering before buying it.
You will have to pay property taxes. If you didn't pay cash for the property, you'd also have loan and interest payments. This is one downside to investing in land. You typically don't have tenants and rental income to offset expenses unless you lease the land. If you're going to buy land, you need to factor your expenses into your projections to make sure the expenses don't eat the profits when you sell.
Ground-up New Construction
Ground-up new construction is when you buy vacant land and build residential housing on it. It can be a single vacant lot or an entire community or subdivision. It requires builders, architects, engineers, and permits. Soil tests, percolation tests―which determine the water absorption rate in soil when preparing a site for a septic system installation―allowable lot sizes and access to utilities all come into play. Conversions, new construction, and redevelopment are typically better suited for highly experienced investors since they require planning, project management, and are capital intensive.
Summary & Quiz
In this chapter, you learned about different investment property types, how they work, who they're best suited for, and important considerations. Before buying investment properties, be sure to read Preparing to Invest in Real Estate and Why You Need a Real Estate Investing Business Plan (and Free Template).
Key Points to Remember
Understanding investment property types will help inform your business strategy and revenue potential.
Choosing the right investment property type depends on your goals, financial resources, types of renters you want, how involved you want to be, and your proximity to the property.
Single-family tenants tend to stay longer, but when there's a vacancy, revenue drops 100%.
A great way to begin investing is to buy a duplex or triplex, live in one unit, and rent the others to cover expenses.
You can buy a vacation rental property, rent it, and also use it for your vacation.
A short-term rental is used for business, wedding, and graduation travel and leisure.
Some commercial properties have triple-net leases where renters pay for all the expenses except the mortgage, making them great income producers.
Zoning, financing, and building code make it easier to buy an existing mixed-use building than to renovate or change a property's current use to a mixed-use.
Industrial investment properties are trending, making them more costly to buy, so building may be a more affordable option.
Investing in land can be lucrative, but you have to delay gratification and profits.
Types of Investment Property Quiz
Answer a few questions about your business, and we'll give you a personalized product match.