To determine if any financing solution, including invoice factoring, is right for your business, it must meet three criteria. It must be accessible, affordable, and beneficial to the business. To evaluate an invoice factoring company you should consider the costs, terms, qualifications, application process, and some benefits and drawbacks of this financing solution.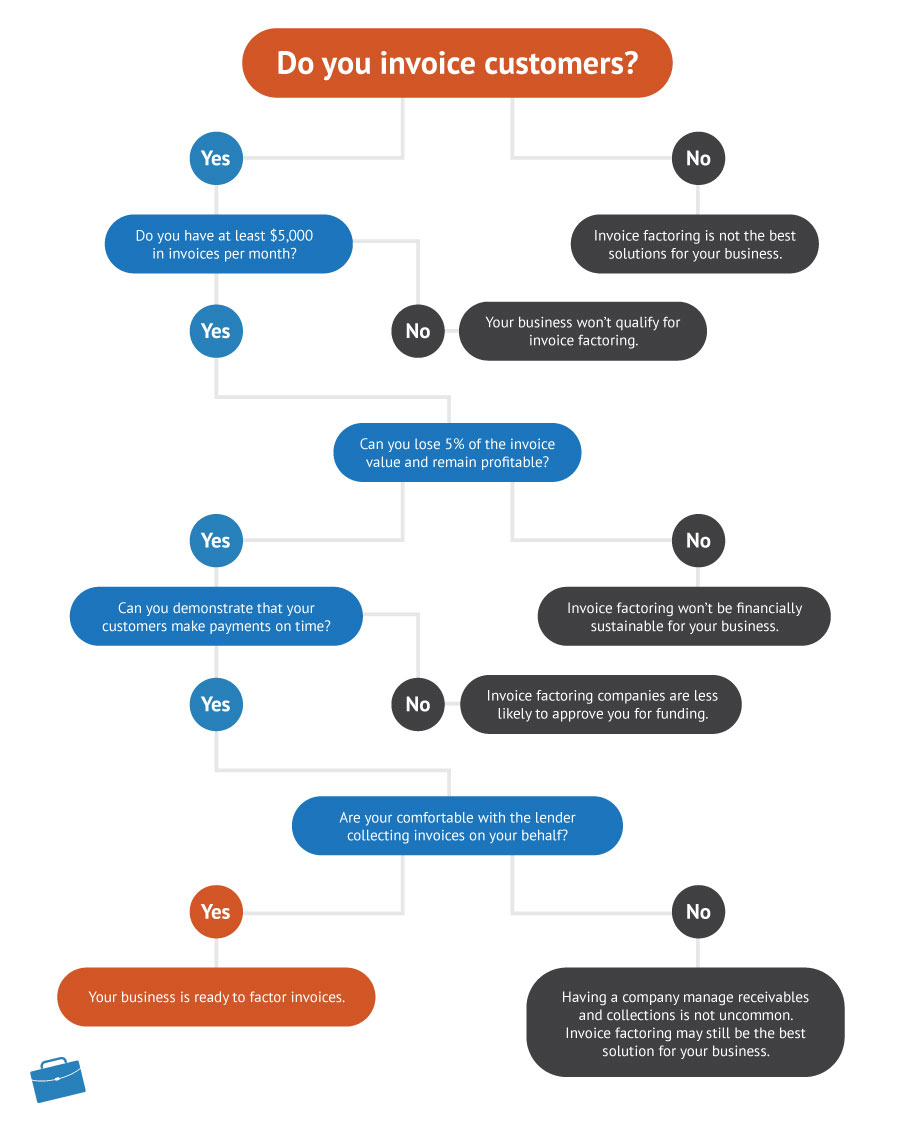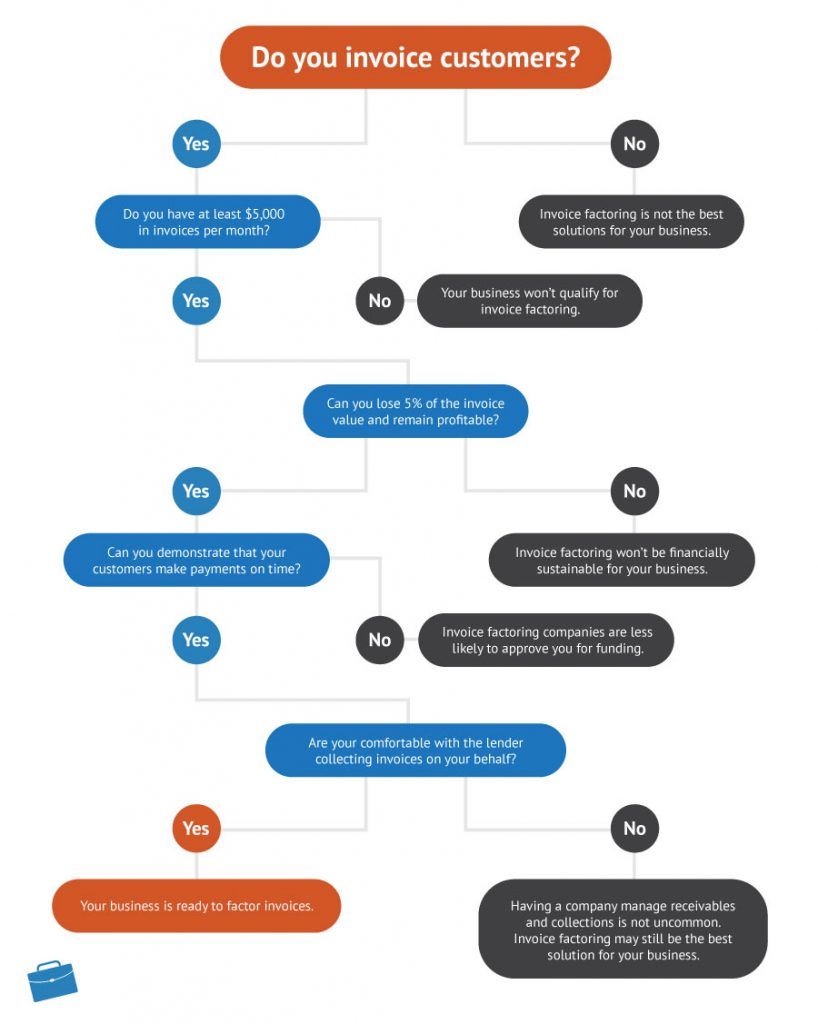 Invoice Factoring Rates & Costs
The factoring company determines invoice factoring rates according to the perceived risk of the business. For your business, the important criteria to measure is whether the factoring discount rate leaves your business with enough profit margin to make factoring affordable. If your discount rate is 5% for an invoice, but your profit margin is only 4%, you would lose money by factoring invoices.
Invoice Factoring Terms
Invoice factoring terms include two important things to consider for accessibility, the funding amount, and the advance rate. The funding amount should be a minimum that your business can reach on a consistent basis to avoid fees. Some factoring companies have one as low as $5,000. The advance rate should give you enough capital for near-term operations and can range from 65% to 95%. A higher percentage upfront is better for your business because it reduces the cost of capital.
Invoice Factoring Minimum Qualifications
Invoice factoring minimum qualifications are much easier to meet than other financing options, making them more accessible overall. The primary restriction on accessibility is the quality of your debtors and the value of invoices that you factor. To meet each of these, consider providing your factoring company with a history of payments from your debtors and projections for future growth.
Invoice Factoring Application Process
The invoice factoring application process can usually be completed online and requires a business owner to provide personal and business information for an initial consultation. After an initial conversation, you must upload invoices for review and provide additional required documentation like financial statements. One of the best ways to improve your factoring application is by preparing a history of invoices for each client that you plan on factoring.
Pros & Cons of Invoice Factoring
Once your business has satisfied the firm requirements and consequences of factoring, it's important to consider some pros and cons of factoring invoices. Invoice factoring doesn't require that your company have great credit, but it does depend on the credit of the companies that you invoice. Your business won't need to make any payments, but the factoring company will contact your customers directly. Also, the factor offers receivables and collections services so that you don't have to do that work, but factoring your invoices reduces your overall profit margins.
Bottom Line
When deciding if invoice factoring is the best solution for your business, start by considering accessibility. Making sure that you can qualify for invoice factoring is the first step to that process. The second step is evaluating affordability to ensure that factoring is a wise financing decision and that there are no better alternatives. As a final measure, consider the benefits and drawbacks of factoring invoices and whether they make sense for your business.