IQMS is an ERP software that enables users to manage their business operations end to end — from CRM, financial tracking, product inventory, quality management, up until shipping and distribution. It specifically caters to industries under F&B, consumer goods, and electronics. We compiled reviews from around the web and determined that IQMS has generally positive ratings.
IQMS Customer Reviews
Overall Experience: Excellent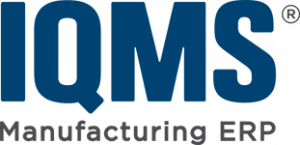 Ease of Use: Excellent
Customer Service: Excellent
Summary of IQMS Customer Reviews
What IQMS does well:
Users who recommend IQMS said that the program has great manufacturing task modules which helps in streamlining their business logistics. Great customer service was also cited, with people saying that the company listens to customer feedback to continuously improve the system.
What IQMS does not do well:
Users who left negative reviews of IQMS said that the software is sometimes clunky. Some users also said that customizability of workflows according to a specific business' needs can be improved.
Most Helpful Positive Review
A user who left a positive review on Software Advice said that IQMS is a well-rounded and full-featured ERP software package. He mentioned that the manufacturing modules are quite helpful in running their business which is in the plastic injection manufacturing industry. He also shared that the software has a comprehensive set of modules and covers everything from manufacturing, inventory, accounting, supply chain, and human resources activities. He concluded that their team finds the IQMS customer service and technical support to be excellent and reliable.
Most Helpful Negative Review
A user who left a negative review of IQMS on Software Advice said that some modules are clunky and difficult to use. He said that there is a lack of an API structure to allow for customization by the user and that the use of product in a WAN environment requires the use of Terminal Services and/or Citrix for client connectivity. He also mentioned that upgrading the software is a cumbersome process.
IQMS Reviews From Users Around the Web
Here are a few other resources for finding helpful IQMS reviews from customers. We rated the review sites on a scale from poor to excellent based on how trustworthy and useful the reviews seemed.
| User Review Website | Average Rating | Number of Reviews | Quality of Reviews |
| --- | --- | --- | --- |
| Capterra | 4 out of 5 | 132 | Excellent |
| Featured Customers | 4.2 out of 5 | 58 | Excellent |
| Software Advice | 4 out of 5 | 32 | Excellent |
*Average rating as of date article was written: November 21, 2017
IQMS Pricing
IQMS has a customized pricing scheme and doesn't publish its subscription plans on its website. However, according to third party sites, software similar to IQMS ranges in price from $75,000 to $750,000 per year depending on the size of the business, amount of sales, and functionalities and technicalities of the system.
Some of the published features of IQMS include:
Customer, Supplier, and Partner Support Management: lets users manage their business support interactions in one system. All notes, calls, meetings, and tasks can be easily accessed and reviewed through this feature.
EnterpriseIQ Sales Order Management: allows users to create and manage sales orders from a single screen. It gives users access to production information, inventory status, capable to promise (CTP), previous shipments, and change order information easily.
Manufacturing Inventory: lets users separate inventory master records for each manufacturing individual location (or "EPlant") and complete product tracking/traceability including supporting documents and serialized inventory control.
Quality Management: offers users an extensive suite of tools and capabilities necessary to cost-effectively manage quality issues while streamlining manufacturing and ERP operations and facilitating collaboration. It enables compliance on automotive (TS), medical (FDA, 21 CFR Part 11), and ISO standards.
Shipping and Distribution: lets users streamline the complete order shipping process for both domestic and international operations, meet shipping delivery dates efficiently, eliminate shipping errors, respond instantly and accurately to customer delivery status requests, and track and trace product shipments in real-time.
Compare IQMS Competitors
Not sure if IQMS is the right ERP software for you? Check out our category page with all top ERP software providers.