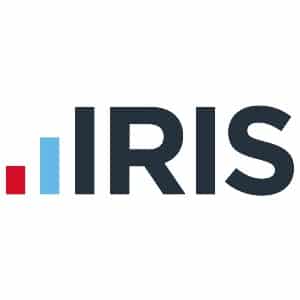 Based in the UK with offices in New York and Los Angeles, IRIS FMP manages international payroll in over 135 countries and HR in 65. It serves over 80,000 SMBs with one to 1,000 employees. IRIS FMP creates a plan for you depending on your needs for payroll, HR management, legal advising on HR matters, recruiting, training, benefits, and more.
What We Recommend IRIS FMP For
We've reviewed dozens of HR payroll and PEO services, and IRIS FMP only ranks in our best international payroll services guide—and it's last. It's not the best payroll or HR software—customer service isn't great—but users do praise the software's functionality and features. And its international payroll service offering makes it stand out from other providers that service small businesses.
In short, IRIS FMP is best for:
Global small businesses looking to outsource internal payroll processing: IRIS FMP offers payroll services in more than 135 countries and payroll support in multiple languages. And its pricing is more transparent and affordable than typical international payroll providers that target big businesses.
Businesses at the beginning stages of global and needing help with legal compliance: IRIS FMP offers HR services in over 65 countries. As such, it can assist businesses (with one to 1,000 employees) in starting international operations and ensure they are in compliance with local employment and tax laws.
When IRIS FMP Would Not Be a Good Fit
US-only businesses: Although it can handle US payroll and HR, the company originated in the UK and is focused on international payroll—it wouldn't be affordable or the best option if you don't have global employees. Check out our best payroll services guide for more suitable options.
Enterprises with over 1,000 employees expecting to expand: IRIS FMP works with businesses of up to 1,000 employees. If you're planning on expanding beyond that, you may want to explore some of our other recommended Global HR Payroll companies with enterprise solutions.
Looking for something different? Read our guide on the best payroll services for small businesses to find a service or software that's right for you.
IRIS FMP Overview
PROS

CONS

Works in 135 countries for payroll, 65 for HR
Online support limited
Pays in local currency
No pricing information online
Dedicated HR point of contact
Mobile app problematic, hard to register
Country-specific reporting
Training can be hard to find
IRIS FMP Pricing and Features
Like most international payroll services, IRIS FMP does not provide pricing on its website, and pricing varies by the services and countries you need and the number and location of your employees. Its brochures mention add-ons like legal consulting for HR matters. You should contact the company for a customized quote. However, the UK website says that payroll can cost as little as £50 per month (about $70). This is competitive with other international payroll services and PEOs that typically start at hundreds of dollars per employee monthly.
IRIS FMP offers setup help and initial training. Length of time depends on what functions you choose and how many countries you need services for. When you contact the company, be sure you understand the installation schedule and training, as there have been user complaints about not receiving all the training and waiting for pieces of the software.
Payroll
You can set your payroll for hourly, salary, or other payment types, including pensions and loans. You can also set rules for overtime, vacation, and other factors. The rules can be set to specific jobs as well, rather than programming them in for each employee.
When you get the payroll information done and approved each pay run, you pass it on to IRIS FMP, which handles the sending of payments, tax calculations, etc. In this way, IRIS FMP keeps you compliant with local and country laws and tax requirements. You get a dedicated payroll manager.
IRIS FMP works with Paychex and Western Union for payroll, which expands its capability to pay employees in their own currencies. Western Union, for example, handles over 130 currencies in 200-plus countries. IRIS FMP doesn't charge commissions on foreign exchanges, so you can send a single payment in your own currency, and IRIS FMP handles distributing payroll across all your international employees.
HR Tools
IRIS FMP's HR platform covers everything from hiring to retiring, with modules that you can add for expenses, training management, and more. It helps you manage performance evaluations and handle disciplinary actions. It also monitors the latest legislative changes in your area, so you can remain compliant.
You'll find tools for building succession plans and identifying future leaders in your workforce, creating a navigable org chart, managing timesheets, setting up workflows, and more. Communication is easy through the software. You can set reminders for important events, from performance review deadlines to renewing benefits to the company picnic. IRIS FMP offers templates for various tasks, such as disciplinary notices or job offers. These can go to individuals or teams or even be company-wide.
If you are looking to expand globally, IRIS FMP offers consulting services in 135 countries to get you started on the right foot. It can help you set up by providing contracts for employment, benefits consultancy, and compliance advice. IRIS FMP works in English and handles payments and payroll in a single currency from you, converting it to local currencies as needed.
Reporting Tools
You can create real-time reports from a company-wide perspective or drill down to specific fields or employees as needed. You can export to Excel or CSV to do further analysis if needed, but the software includes some analytical features like modeling to discover the impact of cost of living increases on the next year's salaries.
Reports you can run include:
Workforce demographics
Employee turnover
Absences
Audits
Tax reports
Payroll reports
Country-specific reports for compliance
Employee Portal
Immediately on the employee dashboard, your workers can see their time off information, important events, and any in-system communications. Employees can access the company directory, view policies and the company handbook, update personal information, see paystubs, request PTO, register for training, log sick leave, and more through their employee portal.
Managers can check on absences, approve time off, and handle other manager duties. They have an additional line for such pending notifications on the dashboard.
IRIS FMP also has a mobile app (MyIRIS) that is primarily for viewing pay slips, and some companies are only supplying pay slips in this fashion, according to reviews. This may not be the best idea, considering how difficult it seems for people to register on the app and view their pay slips. Some users have said they are being charged for the privilege as well. This app has 1.9 out of 5 stars on both Android and iOS.
There is another app called IRIS OpenPayslips that has 1.6 out of 5 stars on iOS and 2.6 out of 5 stars on Android. It seems to do the same thing and also has bad reviews with complaints about login issues.
IRIS FMP Ease of Use
Automated payroll
Online knowledgebase hard to find, but has articles and videos
Dedicated HR support
Customer support is available during limited hours, not 24/7
Setup assistance
Drill down with pop-up windows
IRIS FMP lets you automate functions like authorizing time off, approving worksheets, and other repetitive tasks. It lets you set up reminders as well. It offers templates for documents that you can modify to your needs. You get a dedicated HR and payroll rep.
IRIS FMP comes with setup assistance and training, but users say the training is not complete. The interface is clean, but there is a lot there, so the learning curve is higher than simpler programs.
If you don't already know where the support center is, it's not easy to find. (On the web, you need to access it from the UK website.) The articles are illustrated and the knowledgebase searchable, but it would be nice to have more basic "how-to" guides. Many of the articles cover highly detailed scenarios. You can also sign up for courses, some free, at the training center.
Top IRIS FMP Alternatives
| Globalization Partners | Papaya Global | ADP Payroll |
| --- | --- | --- |
| Best for: Mid-sized to large businesses wanting to test out a new market with contractors vs employees | Best for: International payroll for growing businesses | Best for: International companies needing the services provided by an experienced PEO |
| Custom pricing | Base monthly fee from: $20/employee | Base monthly fee from: Call for quote (domestic starts at $10 per employee) |
| Payroll, benefits, taxes domestic only | Payroll, HR, reporting, pay in local currency | Payroll, benefits, HR, works with companies over 50 employees |
| | | |
What Users Think About IRIS FMP
Many of the reviews come from when IRIS FMP was Octopus HR and are over 5 years old. Only four talk about IRIS FMP and are 2019 and later, and they are not especially good. The primary complaints involve poor customer service and inadequate training. In fact, one person said their second training session didn't even happen as expected.
The actual program gets fair praise. Users say it does the job, but some functions are hard to find as the menu is not intuitive and doesn't have a good workflow. Users say the employee portal is easy to use; it's the administrative section that is more difficult.
When reading through user reviews, we noticed some trends:
| Users Like | Users Don't Like |
| --- | --- |
| Employee portal is easy to use | Poor customer service |
| Software does what it promises | Training lacking |
Bottom Line
If you have fewer than 1,000 employees and are looking for an international payroll and HR company that can handle your HR needs from hiring to retiring, plus payroll with taxes, then IRIS FMP is a company worth considering. Contact IRIS FMP and learn more today.