ITS Dispatch is a web-based Transportation Management System (TMS) for small to medium sized trucking and freight broker businesses. It features a suite of fleet management applications including dispatch and scheduling, GPS tracking, freight brokerage, IFTA processing, and more. We compiled user reviews from around the web and determined that ITS Dispatch has a mix of positive and negative ratings. We also cover the pricing options for small business owners.
ITS Dispatch Customer Reviews
Overall Experience: Good
Ease of Use: Good
Customer Service: Good
Pricing: Good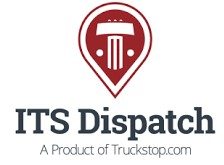 Summary of User Reviews
What ITS Dispatch does well:
Users who recommend ITS Dispatch like that the platform is easy to understand and use. Customers also find the demo videos and the customer support team very helpful.
What ITS Dispatch does not do well:
Users who gave ITS Dispatch critical feedback mentioned that the customization options are limited.
Most Helpful Positive User Review
A user who gave ITS Dispatch a positive review on Capterra said that he can use the system with ease. He mentioned that the set up time was quick and that there are plenty of demo videos available. He also reported that the phone support is responsive.
Most Helpful Negative User Review
A user who gave ITS Dispatch a critical review said that the system is good, but that it could be improved particularly with driver communication, billing, and payment functions.
ITS Dispatch Pricing
ITS Dispatch offers packages for brokers, carriers, and owner operators. Prices range from $50-$105 per month, plus an initial fee that ranges from $40-$125 depending on the plan. They also offer automated International Fuel Tax Agreement (IFTA) reporting for $20 per month for the first truck and $5 per additional truck per month.
Owner Operator ($50 / month) – Calculate both driver pay and carrier pay. Detailed reporting and statistics.
Carrier ($75 / month) – Manage all back-end paperwork (invoicing, settlements, payroll, reporting, and much more)
Broker ($75 / month) – Manage all paperwork associated with a brokerage (invoicing, external carrier pay, detailed reporting and statistics)
Carrier & Broker ($105 / month) – Manage all invoicing, confirmations, settlements, IFTA taxes, and customer database.
Compare ITS Dispatch Competitors
Not sure if ITS Dispatch is the right fleet management software for your business? Read our comparison of three top fleet management providers.