IXACT Contact CRM Review: Is It Right for Your Business?
This article is part of a larger series on CRM.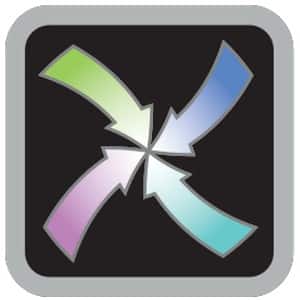 Who IXACT Contact Is Best For
Real estate agents who are new to the industry: IXACT Contact offers a simple CRM platform that's easy to navigate, with crucial features useful to new agents who are building their network and relationships. Specific features include rich contact profiles and the Keep in Touch dashboard. These are some of the reasons why IXACT Contact made our list of the eight best real estate CRM software platforms.
Real estate agents who need advanced content marketing tools: One of the unique tools offered by IXACT Contact is its "done-for-you" newsletter. They have a pool of experts who write about the latest industry news and trends, which users can generate with a few clicks and customize based on their preference. Alternatively, you can check out HubSpot CRM, which offers a newsletter builder tool. However, it doesn't create content for users, but simply provides professional-looking templates.
Who IXACT Contact Is Not a Good Fit For
Users on a tight budget who prefer a free plan: While IXACT Contact offers a five-week free trial, it doesn't have a free plan, which makes it a drawback for real estate agents with limited budgets. If you are looking for a free CRM, check out Freshsales, which tops our list of both the best CRMs for small businesses as well as the best free CRMs for small businesses.
Businesses that don't want to pay extra for social marketing tools: IXACT Contact doesn't include social media marketing tools in its main plan, and offers this feature only as an add-on. If social media marketing is important to you, but you can't spend more than your base subscription cost, then we recommend checking out our list of the best social CRM platforms, which includes providers that offer free social media marketing tools.
IXACT Contact Overview
PROS

CONS

Has a simple pricing model
No free plan
Integrates with commonly used real estate applications like Zillow, FiveStreet, Home.com, and HomeFinder
Some useful features are provided as add-ons and require an additional purchase, such as social media and SMS marketing
Its rich contact profiling tool helps agents personalize their engagements with leads and customers
IXACT Contact Pricing
IXACT Contact pricing has two types of plans: the Main version and the Teams version. The Main version is priced at $38 per user, per month (annual billing), while the Teams version is priced at $38 per month for the team leader and $29 per team member, per month. On top of the main plans, users have the option to purchase add-on features like an internet data exchange (IDX) website upgrade, social integrations, and agent recruitment at an additional cost.
Monthly Pricing

Annual Pricing

IXACT Contact Integrated CRM and Email Marketing Solution (Main Version)

$45 per user, per month

$38 per user, per month

IXACT Contact Integrated CRM and Email Marketing Solution (Teams Version)

$45 per month for the team leader; $29 per team member, per month

$38 per month for the team leader; $24.65 per team member, per month

Optional Add-ons

Agent Website

Starts at $19 per month

N/A

Social Media Marketing

$20 per month

N/A

Mass Email Purchase

Starts at $10 per month

N/A

Text Marketing

Starts at $5 per month

N/A

Agent Recruitment

$99 per month for the team leader; $45 per team member, per month

$85 per month for the team leader; $38 per team member, per month
For more information on IXACT Contact's subscription options, select a plan from the drop-down menu below:
IXACT Contact's Main version has fundamental real estate CRM features, such as contact and prospect management, email marketing, and pipeline management. It has a rich contact profiling feature that provides agents with highly personalized information to help them strengthen their relationship with potential clients, including property preferences and personal dates (birthdays and move-in anniversaries).
---
The Teams version includes mostly the same features as the Main version. The most notable difference between the two plans is that the Teams version allows the team leader to delegate contacts, leads, and tasks. The ability to send newsletters and activity plans is also limited to the team leader's account.
---
Apart from its base CRM plans, users can purchase optional add-ons to scale up the power of their CRM. Below are their add-on features:
IDX website upgrade: Scale up your real estate website by adding IDX, a feature that enables users to integrate multiple listing service (MLS) into their websites
Social media marketing: Create relevant, compelling content in your social media pages to attract leads
Mass email purchase: Send email marketing content to your leads, contacts, and mailing list subscribers and establish yourself as an industry expert
Text marketing: Lets you reach out to your leads and contacts through SMS
Agent recruitment: Allows users stay in touch and build relationships with their recruitment prospects through contact management and email marketing
---
IXACT Contact Features
The notable features of IXACT Contact give users insightful information about their leads and prospects, helping them personalize their communications and property recommendations. Its Keep in Touch dashboard and automated newsletters are standout features as they help users nurture relationships with their contacts, both through regular communications and provision of relevant information.
General Features
Contact management
Lead capture and nurturing
Email marketing
Responsive agent websites
Calendar and schedule management
Task management
Real estate marketplace integrations
Reports and analytics
Expand the tabs below to see a breakdown of some of the key CRM software features IXACT Contact offers:
Build and strengthen your relationships with prospects and existing clients by nurturing them through constant personalized communications. IXACT Contact's Keep in Touch Dashboard sets up automated reminders for personal milestones of your contacts, such as birthdays or move-in anniversaries. It also alerts you if you need to follow up with a lead based on your last communication with them, as well as their position in your business pipeline.
---
IXACT Contact's rich contact profiling feature lets you build highly customized profiles of your contacts, including social media information and photos. It collates various information, including contact details and addresses, details of spouse or partner and other family members, referral history, and personal dates. It also records properties and mortgage details, as well as communication history.
---
Users can generate automated newsletters from the system and run drip email campaigns to continuously nurture their leads through content marketing. The newsletter is fully automated and features relevant, original content researched and written by IXACT Contact's real estate writers. It includes the latest real estate industry topics and trends, and can also be edited and customized by the user to ensure the content is timely and appropriate.
---
Through IXACT Contact's mobile app, you can access your CRM data even when you're doing on-site visits. It allows you to view and add tasks, notes, and appointments from anywhere. You can also send emails or texts to your leads and contacts. Its mobile app is available on Apple and Android devices.
---
IXACT Contact can be integrated with many third-party applications via Zapier—both for general productivity and real estate-specific use. These integrations enable users to synchronize customer data between systems, generate leads from real estate marketplaces, track insights and trends, and enhance overall agent productivity levels.
Some of its most popular integrations include:
Facebook Lead Ads
Mailchimp
AgentLocator
Real Geeks
RealScout
AvenueHQ
Google Contacts
Mojo
Zillow
FiveStreet
Homes.com
HomeFinder
---
Ease of Use
Overall, users mentioned easy setup and system navigation when using IXACT Contact. Features are laid out well and tools can be easily found with a few clicks in the feature tab. IXACT Contact also offers a free 30-minute demo to interested users or those who just signed up, helping them to get up to speed with using the software.
Customer Service
IXACT Contact offers phone and email support from Monday to Friday, 9 a.m. to 8 p.m. Eastern Time. New users are also provided with one session of one-on-one concierge service. During this, the service team helps upload your contact list in the system, set up your monthly e-newsletter, establish a Keep in Touch strategy, and activate your agent website.
IXACT Contact Alternatives
IXACT Contact is designed for a range of real estate professionals, such as agents and real estate agencies, but that doesn't necessarily mean it's the best CRM for your business. For example, you may be looking for a provider focused on generating leads from social media or a provider that offers a free plan. If you are looking for the best IXACT Contact alternatives, start with the providers below:
| | | | |
| --- | --- | --- | --- |
| Best For | Real estate professionals who use Facebook to generate leads | Real estate agencies wanting to use landing pages to generate leads | Businesses that want access to real-time market information |
| Starting Price | $21 per user, per month | $29 per month | $60 per user, per month |
| | | | |
What Users say in IXACT Contact Reviews
Overall, users findIXACT Contact to be simple and easy to use—with some users citing they did not experience a significant learning curve when using the system for the first time. They like the personalized "done-for-you" newsletters that can be easily generated from the system as it reduces the need for them to come up with their own marketing content.
At the time of this publication, IXACT Contact had the following review scores from popular user review sites:
On the other hand, users who left negative reviews about IXACT Contact said the look and feel of the dashboard is outdated. Some users also encountered system glitches, such as random contacts being deleted.
Bottom Line
We recommend IXACT Contact for users who need a real estate industry-specific CRM and want access to fundamental CRM features like profile enrichment and lead management, as well as robust content marketing tools. Users will also find its automated newsletter instrumental in positioning themselves as experts in the industry. However, one drawback of IXACT Contact is its lack of a free plan, which could be a hurdle for users who have a limited budget.