IXACT is a comprehensive real estate customer relationship management (CRM) software that offers agents IDX websites, automated email marketing features, and tracking tools to collect and nurture leads. At $39/month, IXACT is best for busy agents who want an affordable CRM that is centered around automated marketing campaigns.
While IXACT allows you to effectively market to warm leads, it doesn't include a lead generation tool. To get high-quality, location-specific leads, consider BoldLeads. They only assign leads to one agent per ZIP code (farm area), minimizing competition while increasing the likelihood of a sale. Find out if your farm area is available in BoldLeads by visiting their website.
IXACT Pricing & Features
| Feature | Agent | Team Leader |
| --- | --- | --- |
| Monthly Plan | $39/month | $39/month |
| Annual Plan | $33/month + $27/agent | $33/month + $23/agent |
| CRM | ✔ | ✔ |
| Email Marketing | ✔ | ✔ |
| Automated Monthly e-Newsletter | ✔ | ✔ |
| Responsive Agent Websites | ✔ | ✔ |
| Tracking Reports | ✔ | ✔ |
| Mobile App & Google Sync | ✔ | ✔ |
| Unlimited Phone Support | ✔ | ✔ |
| Team & Individual Dashboards | | ✔ |
| Team & Individual Calendars | | ✔ |
| Lead Distribution | | ✔ |
| Add Team Members | | ✔ |
How IXACT Works
As a multifaceted CRM, IXACT collects, tracks, and engages leads at all stages of the buying process. To maximize the features of IXACT, agents connect a lead generation tool to pull in leads, then create automated marketing campaigns for lead nurturing based on a lead's personal milestones or stage in the sales funnel. They then track the success of their marketing campaigns via the IXACT dashboard and make changes to increase lead engagement.
To start a marketing campaign, agents must first complete the IXACT wizard. This takes about 30 minutes and requires agents to add their logo, contact information, marketing preferences, lead contacts, and social media connections. Additionally, they can set up an IDX website, but this is an optional feature.
Once setup is complete, agents can tweak 175 email templates for automatic outreach to leads. These emails fall into two categories: general engagement, designed to connect with leads based on personal milestones like birthdays and anniversaries; and activity (nurturing), designed to move leads through the sales cycle by offering valuable lead magnets. Once templates are edited, agents set up schedules for their automated emails and track results.
The overall goal of IXACT is to automate marketing communications and offer effective tracking tools that can be used to improve lead engagement. With automation in place, agents have more time to tackle critical sales tasks—like meeting with clients—without sacrificing the marketing that leads to sales.
Who IXACT Is Right For
IXACT is right for busy agents and agencies that have a growing number of clients and need to free up time by automating their marketing campaigns and outreach. Additionally, as IXACT marketing is based on email, it best serves agents who work with leads that prefer email communication.
These are the people who will benefit the most from IXACT:
Busy individual agents: Any agent with a growing number of clients and a limited marketing budget would benefit from the automation that IXACT affords. The marketing campaign setup tools allow them to create effective drip and nurturing emails that will likely increase their sales without additional cost or time investment.
Small brokerages: Brokers will appreciate the ability to easily add team members and agents to IXACT. Additionally, brokers are able to distribute leads and track tasks given to different members of the team.
Agents with email-focused clients: As IXACT's marketing automation is focused on email, those agents and brokerages with a client base that depends largely on email for communication would benefit most from the software.
Agents with existing lead generation channels: As IXACT does not offer its own lead generation advertising tools, it best serves agents who already have a reliable source for leads in place and merely want to market to those leads.
IXACT's email marketing, CRM, and IDX websites make it a good fit for most real estate professionals interested in saving time on marketing efforts. Agents will appreciate the automation of marketing and follow-up tasks, while brokers can leverage the lead distribution and tracking reports to gauge agent performance.
IXACT Cost
IXACT is priced at $39 per month for a CRM, website, and marketing. The Team package costs $33 per month for the admin account with $23 per month per agent for lead distribution, task assignment, and calendars for each agent. There is a 15% discount for paying annually and a five-week free trial to check out the features.
How to Close Deals With IXACT in 7 Steps
Closing deals with IXACT is as easy as connecting a lead generation source and then setting up relevant marketing emails. Start by completing the 30-minute wizard to set up your CRM (including connecting your lead generation source), and then edit templates for drip marketing campaigns, schedule your campaigns, and begin tracking campaign success.
Close more deals with IXACT using these seven steps:
1. Sign Up for a Free Trial
Signing up for the five-week free trial gives agents and brokers plenty of time to test out all of the features of IXACT, find out how long it takes to set up, and build a test marketing program. To sign up for a free trial, visit the IXACT website and click on the purple "Free Trial" button; as part of the sign-up process, you will be asked to input your credit card number. You can circumvent this by requesting a trial from customer support through the onsite chat box.
2. Complete the Setup Wizard
The first thing you will encounter after signing up for IXACT is their Setup Wizard, designed to get you up and running within 30 minutes by clicking through 13 pop-ups. Upload your branding and contact information, create a signature line for emails, set email preferences, add contacts, design an IDX website, and connect social media channels by completing the fields on each pop-up in the wizard.
Upload Branding & Contact Information
IXACT features an easy interface for the wizard that combines "Upload" buttons for logos and headshots and fields for inputting contact information. When the wizard automatically starts, you will be asked to fill in your name, address, phone, website URL, and all agent details. Add the required information, then click the purple "Save and Continue" button at the bottom of the screen to upload a photo or headshot for all branding in your IXACT account. Click "Save and Continue" once finished to move ahead.
Add Email Signature
Your email signature is used on all electronic communications generated by IXACT. Use the built-in HTML editor to upload images, add and edit text, change formatting, and add hyperlinks. When you are done creating your email signature, press "Save and Continue" to move to the next step.
Connect Lead Capture & Contact Sync
Next, you will be prompted to automatically sync all future leads generated from your current lead generation tool. This is done a couple of ways, depending on your lead generation source—either via email or by following special instructions.
If you use Zillow for lead generation, click the hyperlink at the top that says "click here" to get instructions on syncing those lead capture solutions. Follow the instructions carefully to ensure all future leads generated on Zillow.com will land in your IXACT CRM.
If you use a non-Zillow lead capture method, enable lead sync via email by checking the "enable" box. Then, log into your lead generation tool and add your new IXACT email address (as displayed in the wizard) into your mail account notification settings. Now, all future leads will automatically be added to your IXACT CRM. Check the appropriate notifications boxes if you want to be notified every time a new lead is added to IXACT. Then, click "Save & Continue."
Upload Existing Contacts & Leads
On the next screen, you will be prompted to upload current contacts and leads. This ensures leads in the middle of the sales funnel do not fall through the cracks. If you have a current CRM, then download your leads and contacts as an Excel document (XLS). You might need to connect with the customer support team to find out how to export these leads.
Next, click on the IXACT link that appears at the end of the line: "For instructions on how to export your contacts for import into IXACT Contact, click here." This will download a file with proper header structure for formatting your existing spreadsheet of leads.
Finally, open the Excel spreadsheet with your leads and format the headers according to the sample spreadsheet you downloaded from IXACT. Save the document, then click "Click to Select Your Contacts File From Your Computer." Select your correctly formatted spreadsheet, then click "Upload File & Continue." You will get a screen that shows a successful upload.
Create an IDX Website (Optional)
Building an IDX website with IXACT templates is an easy part of the Setup Wizard that you can skip if you already have a site or aren't interested in building one. If you're not interested, simply click "Next Step" to move on. If you do want to create an IDX website with IXACT, scroll through the website templates and pick the one that appeals to you. You can click on the "Enlarge" link to make the template bigger or the "Demo Site" link to see how it works in real-time.
Once you pick a template, select a domain name option; click on the radio button for registering a new domain name or selecting an existing one. To find out more about both choices, you can click the "What Does This Mean?" link to get details to help you make a decision. When you pick a template, an editor will appear and give you boxes to customize the website template with text and images. Once you've set up your site, click "Next Step."
Connect Your Social Media Stream (Optional)
The next step of the Setup Wizard is setting up a proprietary tool called Social Stream. This feeds content relevant to real estate to your social media channels from trusted sources like HGTV, Forbes, and Better Homes and Gardens on a daily basis. Click "Activate Your Social Stream Account" to set this up. Once you've added your social channels, click the "Finish Wizard" button to move on.
Create Team Members (Optional)
If you want a team account as a small agency or brokerage, then you can invite other agents to IXACT in the final step of the Setup Wizard. Add an email address and create a password for each team member. IXACT will send each team member an email with a link to click through and join your existing team. Click "Create Team & Continue" to start setting up team members or "Skip" to finish the wizard.
3. Customize Your IXACT Dashboard
After completing the Setup Wizard, customize your dashboard to give you quick access to the information that is most important to you when you sign into the CRM. In the top right corner of your dashboard, click the "Customize Dashboard" link to get a menu you can check or uncheck, then reposition dashboard elements by dragging and dropping them to new locations.
4. Design Engagement Campaigns (Touch Events)
IXACT offers two formats for marketing and engagement campaigns: email and physical letters. You can design each type of engagement campaign using templates or set up your own from scratch. To design engagement campaigns, click on the "Mass Email" or "Letters & Labels" menu option on the blue sidebar to launch the editor, then edit each template—or create your own—to suit your campaign needs.
Set Up Email Campaign Templates
To create an email campaign, click on the "Mass Email" menu option on the blue sidebar of the dashboard. You will see a list of four tabs—"Select Email Templates," "Create New Email," "Monthly e-Newsletters," and "Campaign Reporting." Each tab—except "Campaign Reporting"—takes you into an editor that allows you to customize copy, add images, and links. Click on the tab that meets your goal.
Edit Direct Mail Campaign Templates
If you want to send a direct letter to a lead or contact, then click on the "Letters & Labels" selection in the blue sidebar to get the same listing of templates and new letters as in the email campaigns. The only difference is that the letters editor includes margin settings, address information, and the opportunity to print an envelope with the letter. An editor appears that allows you to edit text, appearance, and links for each stage of the email process.
When done editing, you can save the template, preview it, or create a PDF of the letter. IXACT will not connect you with a printing service, so you will have to arrange printing through a third party like Vistaprint.
5. Create Automated Activity Marketing for Prospecting & Campaigns
Activity marketing is the primary marketing automation feature of IXACT; this is the point where you set up the drip campaigns and scheduled emails to keep each lead engaged until a sale. To view the different marketing automation categories available, click on "Activity Plans" on the blue sidebar of the dashboard. Then, select your desired template, add one or more recipients from your contact list, and schedule your automated campaign.
These are the templates available under "Activity Plans" on the dashboard:
New leads: This type of campaign is for buyers who responded to a lead magnet or replied to an auto-responder with contact details.
Expired listings: The expired listing campaigns allow the agent to stay connected to the owners of listings that have not been sold by the listing expiration date.
FSBO listings: For Sale by Owner (FSBO) follow-up marketing campaigns keep the agent in front of the seller to help the real estate agent get the listing.
High-touch buyer: This type of nurturing campaign is for buyers who have expressed interest in buying a house and will probably convert quickly.
First-time buyer: Buyers who are looking for a property for the first time might need a more nurturing to complete a sale; this campaign addresses their unique needs.
Sphere of influence: This type of marketing plan keeps real estate agents in touch with business and professional contacts who might pass along referrals.
To examine and edit a marketing plan, click the name of the plan. This will bring up a list of all emails associated with that plan, along with the predetermined send schedule. To edit these elements, click on the email name; this launches an editor, allowing you to change default copy and delivery type. You can also delete any email by clicking on the trash icon next to the plan name.
6. Set Your Real Estate Goals & Tracking
IXACT lets you set and track real estate goals to help you maximize sales. To set your goals for the year, click on "Goal Settings" in the blue sidebar on the left of the dashboard. Then, click on the purple "Edit Goals" button at the top right of the screen; the following screen will prompt you to answer questions about commission, listing, presentation, and contact, as well as review goals for the year. These will appear on your dashboard so you can track them every time you open IXACT.
7. Run & Review Reports
Agents can use IXACT to create reports that show the increase or decrease of contacts in the CRM, earned referrals, completed tasks, email campaign opens, and active deals. To create a report, click on the "Reports" in the blue sidebar menu. Next, click on the link for the report you want to generate.
Additionally, the Campaign Reporting tab within each email marketing campaign allows you to keep track of the results of your email marketing efforts. Click on this tab to find out how leads are responding to your marketing. You can also include a campaign reporting widget on your dashboard by clicking on the "Customize dashboard" link within the campaign.
Pros & Cons of IXACT
IXACT is an easy-to-use CRM focused on email marketing automation; this automation moves leads closer to a sale while freeing up agents to focus on in-person meetings and other sales tasks. However, IXACT real estate CRM does not include lead generation and has some integration issues with third-party sites and tools. Learn more about IXACT pricing and reviews.
Pros of IXACT
These are the pros of IXACT real estate CRM:
Automation: With various marketing plans for automation, IXACT provides agents with a set-it-and-forget-it lead nurturing system.
Templates: From email and direct mail drafting to website design and marketing plan creation, IXACT makes it easy to customize your message and branding.
Ease of use: IXACT's Setup Wizard gives agents a quick, easy way to build the foundation of their marketing efforts. Subsequent editing tasks are easily completed with a few clicks.
Cons of IXACT
These are the cons of IXACT real estate CRM:
No lead generation: IXACT does not include any form of lead generation or advertising to help drive traffic to agents' IDX websites.
No text marketing: Texting messaging, a valuable communication channel for agents, is missing from IXACT's marketing capabilities.
Incompatible with WordPress: Some users report that IXACT has integration problems with WordPress websites, which are sometimes used as landing pages or lead generation tools. We were not able to confirm this as an issue.
Alternatives to IXACT
IXACT is an affordable, scalable real estate CRM solution with a selection of website designs and email templates that work together to engage leads and generate sales. However, IXACT lacks lead generation tools and advertising options. Agents might want to consider alternatives that offer these features; top options include Zillow Premier Agent, Real Geeks, and Placester.
Here are three alternatives to IXACT real estate CRM: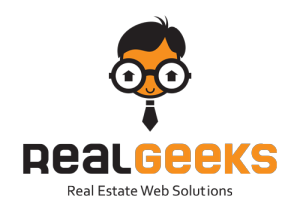 Real Geeks is a lead generation and IDX website solution, similar to IXACT, that costs $199 per month. However, Real Geeks allows agents to buy managed real estate advertising campaigns on Facebook and Google to drive traffic to their website for $500 per month plus a $500 onboarding fee. Find out more about Real Geeks pricing and reviews.


Zillow Premier Agent is a lead generation company that charges between $20 and $60 per lead, depending on location, competition, and home values. ZPA includes a free IDX website and CRM with agent profiles on their popular Zillow.com real estate website. Agent advertising on individual property pages is the defining features of Zillow Premier Agent, but the email marketing features do not compare to IXACT. Find out more about Zillow pricing and reviews.


Placester offers a real estate CRM with an IDX website with blog capabilities, email automation, and lead capture for $99 per month for agents and $199 per month for brokers. The broker plan also includes 10 agent accounts and lead distribution tools with tracking. Find out more about Placester prices and reviews.
Frequently Asked Questions (FAQs)
Is lead generation important in a CRM?
Yes. Lead generation drives traffic to an agent's IDX website, which collects lead information and funnels it into the CRM for marketing. Lead generation solutions—like Zillow Premier Agent—can be purchased separately and connected to IXACT to ensure the platform offers the best lead generation and marketing functionality.
How do automated marketing tools help sales?
Automated marketing tools allow the agent to set up a series of emails or newsletters that automatically distribute to leads as soon as they share their contact information on an IDX website. This automation allows agents to focus on in-person meetings and high-priority sales efforts while buyers and sellers are automatically moved through the sales funnel. Also, automated marketing tools aren't subject to possible human error (like forgetting to send a follow-up email).
Why do I need a real estate CRM to close more deals?
A CRM with marketing tools nurtures leads through the sales process and helps agents monitor the movement of buyers and sellers in the sales funnel. Without a CRM like IXACT, agents can lose leads and, consequently, sales.
Bottom Line: IXACT Real Estate CRM
IXACT real estate CRM saves agents time and money by offering marketing automation and tracking tools. By setting up IXACT contacts, emails, and IDX websites, you can easily nurture leads through the sales process and free up time to organize sales meetings and events like open houses.
However, IXACT does not offer lead generation tools. That's why you should consider BoldLeads—a lead generation platform offering ZIP code-exclusive leads collected through managed online advertising. Pricing starts at $289 per month; learn more about BoldLeads exclusive buyer leads from their website and see if your farm area is available.