Jive offers small businesses cost effective VoIP phone systems with flexible pricing plans, so you don't have to spend more for features that are not fit for your needs. We compiled Jive reviews from our own website plus user reviews from around the web to determine what Jive customers think about the company. We also compared the most common pricing options for small business owners.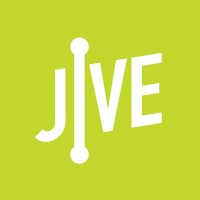 Jive Customer Reviews
We scoured hundreds of reviews and found that Jive has a mixture of positive and negative ratings. Here's what we found:
What Jive does well:
According to customers who gave Jive positive reviews, the service is very easy to setup and use, especially since Jive's customer service staff are always there to lend a helping hand if problems arise.
What Jive does not do well:
Jive, like most VoIP systems, is heavily reliant on the internet connection. If your connection is anything but stellar, be prepared for garbled and robotic voices, echoing and even dropped calls.
Most Helpful Positive User Review
One user who gave Jive a 5-star review said that they've been with the company for several years now, and Jive's customer service, for them, is second to none. Accessing customer support can be done in a few clicks and once connected, the service staff are helpful and professional. While the service itself may have problems every now and then, this particular user said that most of them are easily resolved, thanks to customer support.
Most Helpful Negative User Review
One user who gave Jive a 1-star review said that the voice quality was horrible for them. Not a month goes by without complaints from people about robotic voices, garbled responses, and dropped calls. While this may be expected with VoIP services, it is very inconvenient for companies that depend on calls to make money.
Other Jive User Reviews From Around the Web
Here are a few other resources for finding helpful Jive customer reviews. We rated the review sites on a scale from poor to excellent based on how trustworthy and useful the reviews seemed.
| User Review Website | Average Rating* | Number of Reviews | Quality of Reviews |
| --- | --- | --- | --- |
| G2 Crowd | 4.5 out of 5 | 56 reviews | Excellent |
| Yelp | 2.5 out of 5 | 46 reviews | Good |
| PCMag | 3.5 out of 5 | Staff review | Good |
*Average rating as of date article was written: May 16, 2017
How We Determined Quality of User Review Websites
G2 Crowd has ample reviews on the service. The website asks users specific questions to ensure that all reviews are detailed and informative.
Yelp also have several reviews on Jive. While the review template for Yelp is more freeform, the site does verify its users to ensure legitimacy.
PCMag has a staff review on the service. The review is very detailed, complete with pros and cons of the service. The review does only represent one person's point of view on the service, and does not necessarily reflect the majority of users.
Jive Pricing
| | Tier 1 | Tier 2 | Tier 3 |
| --- | --- | --- | --- |
| Price per device | $29.95 / user | $25.95 / user | $23.95 / user |
| Users | 1-4 | 5-9 | 10-24 |
| Call Queues | unlimited | unlimited | unlimited |
| Custom Prompts | yes | yes | yes |
| Mobile App | yes | yes | yes |
| Unlimited Auto Attendants | yes | yes | yes |
| Domestic Minutes | unlimited | unlimited | unlimited |
Jive has five plans, ranging in price from $19.95 to $29.95 per device. The more devices you purchase, the bigger the discount you get for each device. The only thing that differs between the plans is the number of users and the price for each device. All plans have unlimited domestic minutes, unlimited extensions, and unlimited auto attendants. You can also set up unlimited call queues, create 10-person conferences and turn on time-based routing on all plans.
Compare Jive Competitors
Not sure if Jive is the right small businesses phone system for you? Check out our comparison of three top providers: Nextiva, RingCentral, and 8×8.