JOBPOWER Review: Features and Pricing for 2022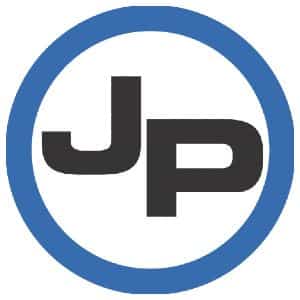 What We Recommend JOBPOWER For
We recommend JOBPOWER for contractors who need an enterprise resource planning (ERP) system with fully integrated employee location tracking, equipment management, and document management functionality.
JOBPOWER Is Especially Good For
Construction companies that want to track employee location: JOBPOWER has a GPS location tracker and a map that allows field supervisors to track the location of their employees remotely. This featured helped it earn a spot in our article best construction accounting software.
Construction companies that want integrated job costing and accounting software: The program has a built-in job costing system that helps you track and report on key job data, such as budget versus actual, committed costs, and work-in-progress (WIP).
Construction companies that want to allocate equipment costs: Contractors can set equipment's hourly or daily rates to apply to jobs and monitor equipment overhead expenses like repairs and maintenance.
JOBPOWER Is Not a Good Fit For
Companies that need a full-featured mobile accounting app: The mobile app is only for employee time and location tracking and isn't meant to serve your accounting needs. If you need a powerful app that allows you to manage your books on the go, read our article on the best mobile accounting apps.
Companies looking for reliable software support: JOBPOWER includes upgrades for free during the first year of use. After the free support period, you can only get software updates if you have a support plan or pay for upgrades as they arrive. QuickBooks Premier Contractor Edition is our best alternative for reliable, unlimited, and free support. QuickBooks Premier is available on a yearly subscription basis. While subscribed, you can get unlimited support and updates for free.
Companies using QuickBooks Online and Xero: Buildertrend has QuickBooks and Xero integration for a seamless connection between construction management and accounting.
Are you looking for something different? Read our guide to the best small business accounting software to check out our top picks.
JOBPOWER Pros and Cons
PROS

CONS

More affordable than other similar programs
Not suitable for multiple users with the same job role
Can be deployed as an on-premises or cloud-based system
No upfront pricing
Provides a full audit trail of the job information
Website doesn't provide enough software information for users
Allows remote time entry
No built-in estimating system
Cloud version includes support, update, and hosting fees
JOBPOWER Pricing
There is no upfront pricing for JOBPOWER for either the desktop or cloud version. When you choose the desktop version, you get unlimited and toll-free telephone support for one year. After the free support period, you may buy a support plan. According to JOBPOWER, the price of the cloud version includes support, unlimited updates, and cloud hosting fees.
JOBPOWER vs Competitors
JOBPOWER is construction accounting and management software that positions itself as an all-in-one software solution for construction companies. However, JOBPOWER lags behind its competitors in construction accounting and ERP features.
It's clear that the leading software in this comparison is Buildertrend with QuickBooks Online Plus. Since Buildertrend offers excellent construction management features, integrating it with QuickBooks Online Plus creates a seamless ERP environment for construction companies. However, Buildertrend with QuickBooks Online Plus is expensive, with a monthly cost starting at $429 per month.
Upfront pricing for JOBPOWER and Sage 100 Contractor isn't readily available, so we can't compare them with Buildertrend. However, if you think Buildertrend with QuickBooks Online Plus is beyond your budget, you can reach out to JOBPOWER or Sage sales to learn more about their pricing. Alternatively, you can check out our list of the best construction accounting software for more software choices.
JOBPOWER Accounting Features
JOBPOWER offers a wide array of features specific to contractors, such as certified payroll, AIA billing, and budget vs actual reporting. It works for industrial, commercial, residential, and specialty contractors, and it can help in providing accurate cost estimates for clients.
General Ledger
A general ledger tracks accounts payables (A/P), accounts receivables (A/R), and payroll costs. These are carried to your general ledger automatically to minimize errors. Miscellaneous journal entries may also be added to the general ledger. This feature gives you a complete accounting editing trail, which can be accessed at any time.
Job Ledger
Aside from the general ledger, JOBPOWER also has dedicated job ledgers where you can account for expenses per project. You can generate a summary report to see the projected income (loss), total cost incurred, billings, and detailed construction costs:
Billings and Purchase Orders
The A/R module enables you to bill your clients through various means, such as AIA billing, time and material (T&M) billing, recurring billing, and unit billing. The program posts billings automatically to the general ledger, A/R, and the customer and job ledgers.
JOBPOWER has different templates for purchase orders (POs). You can choose a template that matches your PO forms. The standard layout of the PO is traditional. If you're not particular about the design, JOBPOWER's default layout is terrific:
Percentage of Completion Accounting
JOBPOWER can generate a job profit report using the percentage of completion method (PCM). This report is useful if your construction company handles long-term construction projects. In the report, you'll see the revised contract price and original budget plus change orders.
The report computes the percentage of completion by dividing the cost to date with the original budget. Next to the percent complete column, you'll see the revenue earned as of the reporting date. The revenue earned is computed by multiplying the revised contract price by the percent complete:
The PCM is consistent with the revenue recognition principle in ASC 606 Revenue from Contracts with Customers wherein revenue can be recognized over time as the entity satisfies all performance obligations. In the case of construction companies, you can use this report to recognize revenues over time by using the percentage of completion as a basis of reliably and fairly measuring revenues earned.
Another useful feature of this report is the excess or under billings. Excess billings mean that you are billing more while under billings mean that you are billing less than revenue earned. When there are excess billings, it becomes a contract asset or accrued income while under billings create a contract liability or deferred income. You can use this information to assess your billing pattern to ensure the timing of client billings roughly correspond to the timing of revenue earned.
Payroll
With JOBPOWER's payroll module, you can generate payroll checks and direct deposit vouchers and file W2s and 1095 forms electronically. Supervisors can also enter time by job, work class, and cost category code from the office or field. JOBPOWER accepts data import from popular timekeeping software like AboutTime, ExakTime, and JobClock:
JOBPOWER's payroll module is a cost-saver for companies that don't want to outsource their payroll to independent certified public accountants (CPAs). However, the payroll module is beneficial only if you have an in-house CPA or bookkeeper to do the payroll. If you plan to do the payroll yourself, JOBPOWER's payroll module is the best in terms of user experience and ease of use.
JOBPOWER Construction Management Features
JOBPOWER offers construction management features that can help you keep track of construction costs and activities. The dashboard (see image below) shows useful charts and metrics to give you a bird's-eye view of your financials. You can see estimated and actual costs presented in pie charts. Below the charts is a list of open jobs that shows the contract price, budgeted costs, billings to date, costs to date, and percentage of completion:
Job Costing
You can track all job-related details in a single job-costing platform. When creating job budgets, JOBPOWER lets you import data from Excel and other popular estimating software, such as ConEst and Vision InfoSoft. You can track projected versus actual budgets and change orders, process lien waivers as the job progresses, charge equipment costs to jobs, and generate reports, including detailed job cost history, job ledger summary, committed cost, and job financial status.
Change Orders
Unforeseen circumstances during construction are commonplace. When a change is necessary, JOBPOWER can help you document change orders to reflect changes in the construction schedule, plan, contract price, and projected profit:
JOBPOWER generates a change order form that presents the changes in the construction plan and contract price. The layout of the form is standard. However, an improvement we'd like to see is the ability of the customer to electronically sign the form.
Document Management
Store and manage all types of documents, including Word documents, Excel files, and job site photos. You can create and track back charge notices, submittals, and requests for information (RFIs), set up different levels of security for each document, and look up information easily through PO numbers, vendor names, and keywords.
Subcontract Tracking
The subcontract module is tied to A/P and job costing, and it tracks information about your subcontracts, including retainage, back charges, paid-to-date amounts, and change orders. You can post subcontracts and POs directly to jobs and generate customizable subcontract agreements:
Reports
Financial statements that can be generated through JOBPOWER include income statements, cash flow statements, and a balance sheet. JOBPOWER also generates other types of reports, including job management, vendor, billing, inventory, and payroll reports:
JOBPOWER can generate financial statements using either the completed job method or percentage of completion method of accounting. In the completed job basis, the balance sheet will contain the income and costs of unfinished projects. Once the project is completed, all of these items will go to the income statement. Whereas in the percentage of completion format, income and expenses are reported based on the percentage of the job completed.
Customer Service and Ease of Use
New users will be happy to know that JOBPOWER offers one year of free telephone support. JOBPOWER's support team is available from 9 a.m. to 5 p.m. Eastern time, so if you are in the Pacific time zone the support number will close at 2 p.m. JOBPOWER's interface is easy to read and understand. The reports could use a visual upgrade since it's plain black and white. For better reports, we recommend Buildertrend for reports with company branding or QuickBooks Premier Contractor Edition for industry-specific and vast general accounting reports.
JOBPOWER Alternatives
| | | |
| --- | --- | --- |
| Best for: Companies that are using QuickBooks or Xero | Best for: Companies that need affordable accounting software with project accounting | Best for: Companies that want unlimited support and software upgrades at no additional cost |
| Software from: $349 per month | Software from: $85 per month | Software from: $549.99 per year |
Bottom Line
JOBPOWER offers its accounting and construction management features as an "all-in-one" solution. It has general accounting features like ledgers, POs, bills, and payroll. However, JOBPOWER lacks in construction accounting and ERP features when compared to Buildertrend with QuickBooks Online Plus. Moreover, the software isn't ideal for do-it-yourself (DIY) accounting, and it requires a CPA with construction accounting experience to utilize the software features fully, especially for tax reporting.