JobScore Review: Is It the Right Applicant Tracking Software for Your Business?
This article is part of a larger series on Hiring.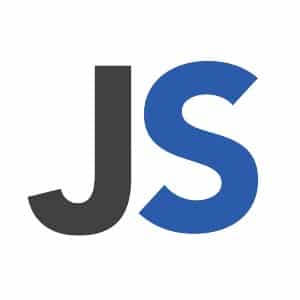 What We Recommend JobScore For
JobScore has efficient applicant tracking and recruiting tools. Its free plans can help companies reach an unlimited number of applicants through its one-click job posting to free and paid job boards and referral programs. Users can also review, sort, respond to candidates in bulk, and, in the more expensive paid plans, enjoy premium features.
In short, JobScore is best for:
Small businesses and recruiters that open a few jobs at a time: JobScore's most affordable plan allows five job postings at a time and has all the basic recruitment and applicant tracking features. Its free plan has the same features but with only one job posting at a time. JobScore's affordability is one reason why it's part of our top free applicant tracking systems.
Businesses that have several employees involved in the hiring process: With JobScore, it's easy to add or modify hiring team members and assign user-level access. Users can customize notification alerts for team members and add and share applicant notes. JobScore makes it easy to keep everyone on the same page.
Companies that need software that supports or helps them develop a referral program: Those who want to capitalize on their employee networks will find JobScore's robust employee referral feature useful. Users can easily monitor and even reward successful referrals.
Businesses that require click-through agreements for their applicants: Aside from JobScore's basic compliance tools, its higher-tier paid plans allow businesses to create legal requirements for applicants as part of the application process.
When JobScore Would Not Be a Good Fit
Businesses that need an affordable recruiting solution with integration features: To use JobScore's integration with other recruiting tools—such as calendar and scheduling, onboarding, and e-signatures—you must subscribe to its most expensive plan. If this isn't a feasible solution, you may consider using Rippling, which has a full suite of HR features, including applicant tracking, and supports more than 400 third-party integrations.
JobScore Overview
PROS

CONS

Intuitive and simple dashboard
Advanced features are available only for most expensive plans
Free plan already has strong features
Lacks 24/7 support
Reward referral for employees
No phone support for lower plans
JobScore Pricing
JobScore's Free, Start, and Scale plans include a careers site builder, free and paid job distribution, and sharing jobs on social media. These plans also support employee referral campaigns and have a mobile-friendly interface.
| | Free | Start | Scale |
| --- | --- | --- | --- |
| Monthly pricing* | $0 | $149/month | $449/month |
| Numbers of job postings | 1 | 5 | 10 |
| Candidate tagging | ✔ | ✔ | ✔ |
| Flexible hiring teams | ✔ | ✔ | ✔ |
| EEO and GDPR Compliance | ✔ | ✔ | ✔ |
| Self-service help center and email support | ✔ | ✔ | ✔ |
| Phone support | N/A | N/A | ✔ |
| Onboarding integration | N/A | N/A | ✔ |
| OFCCP compliance | N/A | N/A | ✔ |
| Customizable job application forms, email templates, and workflow per job | N/A | N/A | ✔ |
| Interview feedback and templates | N/A | N/A | ✔ |
*Annual billing is available, offering a 33% discount.
JobScore also offers Enterprise plans at custom rates. This plan includes everything in the Scale plan and unlimited job postings, plus other features such as a dedicated Slack channel, phone support, custom exports, a calendar, Google Analytics, and other recruiting tools integration.
JobScore Features
JobScore has the tools you need to create a job listing, send it to job boards, and share to social networks. It also includes features to track job postings and applicants, which helps keep all hiring-related tasks in one place. Learn more about JobScore's features and see if they're right for you.
Career Page Builder
With JobScore, all plans include a career page builder with intuitive layout tools. JobScore lets you manage your career page directly from its platform. You can create attractive job descriptions with pictures or videos to showcase products or services, add company logos, and feature impressive profiles of team members to attract the best candidates for the position.
---
Customizable Application Forms
Adding a job listing is straightforward: Simply click "Add Job," which takes you to a page where you add details about the job such as educational requirements and status (full time, part time, freelance). You may add text and relevant images.
With JobScore, you may choose if you want a resume and/or a cover letter and what information you need from the applicant. With the Scale and Enterprise plans, you can modify the application form as you see fit—create short forms to encourage readers to apply or make long forms to easily catch qualified talents. These application forms are stored in the account and are reusable by different departments of an organization.
Within the same page, you may add hiring team members, specify their roles, and customize when to get candidate alerts.
---
Customizable Workflow Stages
JobScore allows customization of the workflow stages, which determines how applicants move through the hiring process. You can add, remove, edit, or reorder stages to create a workflow that's stored in your account and reusable on different jobs. However, some stages can't be deleted or edited such as "new," "recruiter screen," and "declined."
In the paid plans, you can customize the workflow stages for each job. For example, you may decide to skip an onsite interview after the phone screening for a specific job.
---
One-Click Job Posting
All plans include an auto-post feature where users can post jobs to free job boards. The published job postings stay on the boards until the position is closed or filled. If you don't want to post a particular job, you can turn this feature off. JobScore's Start, Scale, and Enterprise plans allow posting to paid job boards. Currently, JobScore supports about 80 job boards.
---
Social Media Job Promotions
---
Job Post Tracking
JobScore lets you monitor job postings, making it easier to see how these postings perform. With this feature, you can see details like the number of views, clicks, and applications for each posting. You can also see who's sharing your jobs and if these shares get views and applications. For me, I think this feature is handy in determining which sources provide results. However, this feature is only available for the Scale and Enterprise plans.
---
Review and Respond to Applicants in Bulk
JobScore's Candidate Manager lets you review and respond to multiple applications at once. After an applicant submits the required details, JobScore extracts education, employment, and contact information from resumes, which can be sorted by job, candidate answer, or tag.
JobScore lets you score candidates based on your set criteria such as job titles, location, keywords, and educational degrees. You can add corresponding weights to generate scores for candidates. From here, you may sort candidates based on their scores so those with the highest will be at the top.
---
Overdue Reporting
JobScore's Scale and Enterprise plans let you set the maximum time for candidates to linger in your workflow stage, after which they are considered "overdue." In this report, you'll see the number of overdue candidates in each stage. Clicking on these numbers shows a detailed list of candidates, from which you can send an update or follow up on their application.
---
Employee Referral Support
JobScore allows your employees to participate in referral campaigns. Your team members can view their referrals from their portal and know where they are in the hiring process. JobScore also highlights referrals and notifies recruiters and hiring managers so they aren't mixed with other candidates.
You can also reward successful referrals with prizes, cash, or charity donations.
---
Employee Access Controls
All plans have unlimited users, which is beneficial if you want to involve other team members in the recruitment process. With JobScore, you can assign different access levels to your co-workers to control what they can see and do. There are five different access levels:
Owner: This includes HR leaders who have total control.
Admin: This level can include full-cycle recruiters with similar access to the Owner, except the ability to view "Private Notes."
Extended: This level is given to team members such as hiring coordinators who need access to reports.
Standard: This level is appropriate for hiring team members who perform interviews.
Limited: This level refers to anyone else in the organization.
---
Integrations
For the Scale and Enterprise plans, JobScore supports integration with other tools, including the following:
Google Calendar
Microsoft Outlook
Company website
Human Resource Information System: ADP, Bamboo HR, Namely, and Paylocity
Onboarding: Sapling, HRCloud
Background check: Verified First
E-signature: Adobe Sign and DocuSign
Single Sign-on: Google Workplace, Azure Active Directory, Okta, and OneLogin
Compliance: Circa
Texting: Emissary
---
Employment State Laws and Regulations Compliance
Equal Employment Opportunity (EEO) compliance is required for all businesses with more than 15 employees in the US. For all plans, JobScore shows applicants a disclaimer and provides them the choice to divulge their ethnicity, gender, veteran status, and disabled status. This optional information is hidden to avoid influencing hiring decisions.
For the Scale and Enterprise plans, contractors can create self-identification forms that match the correct layout and font mandated by the Office of Federal Contract Compliance Programs (OFCCP). Part of the OFCCP mandate is to record the reason for declining a candidate. JobScore provides "disposition codes" to track disqualification reasons and reduce risks of violation.
JobScore also supports creating a legal agreement, which applicants should go through as part of the application process.
---
JobScore Ease of Use
Easy to set up
Simple and well-arranged dashboard
Intuitive elements
Help center
JobScore's main dashboard looks clean and is easy to navigate. From here, you can access the features you need to configure your careers site and add, share, or post a job. You may also view your tasks, jobs, and reports easily. Despite its many features, the layout is organized, so you don't feel overwhelmed.
Although you can see a chat box popup in the website, it asks for your email address where a representative can send their response. However, you can't expect to receive a same-day response.
What Users Think About JobScore
| Users Like | Users Don't Like |
| --- | --- |
| Clean interface | Can be very expensive if you need advanced features |
| Free plan has robust features | Slow email support |
| Multiple customization options | |
Users who left JobScore reviews love its simple and intuitive interface. They also like JobScore's customization features at an affordable price. However, some users are frustrated that some features can be expensive.
JobScore has received the following scores on the following sites:
Top Alternatives
| | | |
| --- | --- | --- |
| Best for: Small businesses without HR or IT professionals | Best for: Businesses that need strong reporting compliance features | Best for: Businesses that require a free applicant tracking solution anchored to a free job board |
| Monthly pricing: Starts at $10 per employee | Monthly pricing: $0 | Pay-per-click pricing: Starts at $0 to $5 per day |
| | | |
Bottom Line
JobScore is a recruiting solution that's easy to set up, use, and explore. Its free plan provides users with features needed to customize their career page and post one job at a time to job boards. It also allows users to manage their hiring team, respond to candidates, support and track referrals, and stay compliant with state employment laws and regulations.
To use JobScore's premium customization, integration, and other features, you have to subscribe to its more expensive plans. If you're unsure if you need these features, JobScore has a free 30-day trial.