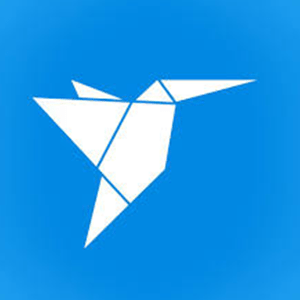 Recently, I received a press release from Freelancer.com. It talked about how NASA was using Freelancer.com to crowdsource ideas through running contests. NASA is using the community at Freelancer.com to generate solutions to challenges it puts forward, ranging from robotic arms to smartwatch applications. Here is the link to find out about ongoing NASA projects. While we don't cover space exploration, the press release caught my attention and led to an interview with Joe Griston, Director for Freelancer.com.
Freelancer.com is one the two largest marketplaces for "gigs," temporary or short-term projects in fields ranging from graphical design to programming mobile apps. Globally, employers post over 6,000 new gigs per day which can be seen by a network of over 19 million freelancers. The following Q & A with Joe Griston is based on my interview notes and not representative of his exact words.
Can you run a virtual business without employees by hiring freelancers?
Yes, definitively. A business can easily be set up from scratch with just a credit card on Freelancer.com and grown by purely using freelancers. There are many examples of this, for instance a person I know had an idea for a business making inflatable pool toys. The first project they put on the platform was for a graphic designer to create 3-dimensional renderings of the toys. Then, he put out a project for a person to find manufacturing resources. He also used Freelancer to find distributors for his toys and get his website built.
Small businesses use Freelancer.com in a variety ways. Its very common for example for small businesses to use the platform to create marketing materials. For example, a coffee shop / cafe might use Freelancer.com to find a freelancer to build a website or graphic artist to design a menu.
If you were a small business, why would you use Freelancer.com instead of the other major freelancer marketplace options?
Firstly, we are the largest freelance marketplace by number of users and projects, which leads to huge liquidity, 60% of projects placed on Freelancer.com receive a bid within 60 seconds.
Second, we are also friendly for small business. The average project size on Freelancer.com is $196. The competitor which I believe you are referring to, just dramatically raised fees on projects under $10,000 and more than doubled their fees on projects under $,5000. When you consider 95% of projects posted on freelancing marketplaces are below $500 this is not a move that helps small businesses.
Third, we are constantly improving the experience for both employers and freelancers. On any given day, we are making 30 or 40 improvements to the platform. A recent major improvement on the platform involves adding instant messaging. Let's say you hired a designer to create new marketing material for your small business. With instant chat, the designer can shoot over a message and get instant feedback regarding whether or not they are headed in the right direction with an idea.
Fourth, we provide a number of tools for employers to pre-screen potential freelancers increasing the chance of a project successfully being completed on time.
Can you talk about the tools which employers can use to evaluate freelancers?
Freelancer.com values trust and safety as our number one priority. Freelancer has a review system, which is available after a project is completed and the employer has paid the full amount to the freelancer to help ensure safety. Both employer and freelancer are prompted to give feedback about their experience in working with the other. Reviews are visible in users' profile pages to help assure freelancers of employers on the site, and to help employers pick the best freelancer to award the project to. The more feedback freelancers have, the higher they appear in the organic lists and so the more jobs they can get. When an employer picks a freelancer with high feedback, he or she is assured of a quality job.
Every freelancer has a profile page where a potential employer can see the average rating given by employers. However, the profile goes much deeper than a star rating. There is information on the percentage of projects successfully completed, the number of projects which were completed on time, and even information regarding the freelancer's ability to communicate is now part of the profile.
There is a misconception that employers always choose the lowest bid on work. While one major benefit of using a marketplace to find Freelancers is competitive pricing, employers want the best value rather than the lowest price.  Bids from US freelancers tend to be higher than many other countries, reflecting the cost of living in the US. However, US companies posting gigs often choose US freelancers over freelancers in other countries. In fact, freelancers from the US are the third most popular choice among US companies posting gigs.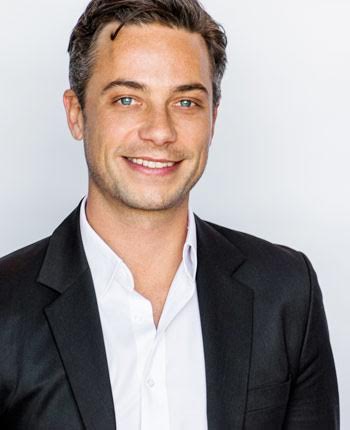 Joe Griston, 
Freelancer.com
Joe is the Director of People & Talent at Freelancer.com. He has scaled the employee numbers and global office locations of the company whilst establishing a culture that ensures both Freelancer.com and its staff thrive and prosper.
After starting his career as part of the first software engineering team for BAA in the United Kingdom, Joe then assisted in establishing Centre4 Testing, one of the world's premier software testing organisations providing specialist quality assurance resources and consultancy services into the UK and European markets. After enjoying 8 successful years in London he moved to Australia in early 2010 and concentrated on delivering talent solutions across the Australian and Asia-Pacific market. Joe is now back in London and driving the communications, media relations and growth of Freeelancer.com across Europe.
Joe holds a degree in Computer Science from Liverpool John Moores University.