Joynture is a membership community located at 48 Wall St, New York. They offer shared and coworking spaces for $25/seat/day or $250/seat/month. They also have small and large private offices which employ customized pricing. Their amenities include conference rooms, mail and package reception, private phone booths, and more.
Joynture Information
Name
Joynture
Address
48 Wall St, New York, NY 10005, USA
Phone
212-943-6544
Email
joinus@joynture.com
Website
joynture.com
Hours of Operation
Monday - Friday 9AM - 5PM
24/7 for members
Pet-Friendly
Yes
Joynture Services and Pricing
At Joynture, coworking spaces cost $25 per day or $250 per month. They also have private offices available and prices vary depending on the size of the office and the number of seats.
| Service | Pricing | Description |
| --- | --- | --- |
| Day Pass | $25 per day | Full day (9AM - 5PM) use of the area and amenities |
| Floating Seat or Dedicated Desks | $250 per month | Members can use any available floating desk or can pick their own dedicated desk |
| Private Team Rooms | Contact Joynture | Dedicated private offices that can accommodate 1-15 people |
Top Shared Coworking Space Alternative 2019
Alliance Virtual Office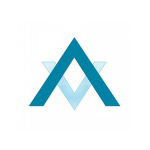 People who want an easy setup process with an emphasis on customer service
Starts at $49/month but varies based on location and office features
Included Amenities
Lounge

Technical Consultants

Conference Rooms

High-Speed Internet

Weekly Networking Events

Mail and Package Reception

Phone and Digital Voicemail

Gourmet Coffee

Tea & Other Beverages

Fresh Fruits & Other Snacks

Resource Library

Pingpong, Board Games, Ps4

Private Phone Booths
Reviews From Around the Web
| Review Source | Average Rating | Number of Reviews |
| --- | --- | --- |
| Google | 4.4 stars | 14 Reviews |
| Yelp | 4 stars | 5 Reviews |
| Facebook | 5 stars | 24 Reviews |
Photo Gallery