Kabbage is an alternative lender focused on customer connections and helping small business owners by making loans transparent. Since its founding, Kabbage originated more than $6.5 billion in small business loans. We sat down with Rob Rosenblatt, the head of lending at Kabbage, to discuss the key to Kabbage's success in the alternative lending industry.
Kabbage was founded in 2008 with the mission of driving innovation and improving lending through data and automation. Rob Rosenblatt joined as the head of lending in June 2018.
Rob Rosenblatt, Head of Lending at Kabbage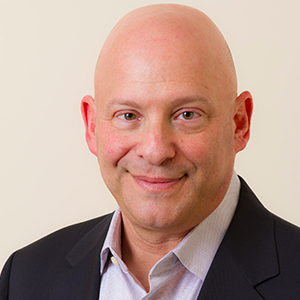 Rob Rosenblatt graduated from SUNY Albany with a bachelor's degree in economics and received his Master of Business Administration from Harvard Business School. He has worked previously with US Loyalty Corp, Saks Fifth Avenue, Citibank, and JP Morgan Chase where he was responsible for creating industry-leading rewards programs for consumer credit cards. He also served as an investor, CEO, and advisor to several startups in the payment processing industry. In June 2018, he joined Kabbage as its head of lending.
We sat down with Rob Rosenblatt and find out about what Kabbage and the small and medium-sized business (SMB) finance industry have in store for the future.
The Key to Success Is Staying Connected to Customers
FSB: Kabbage has become wildly successful in the small business lending space. What has been the key to that success so far? What do you see as key going forward?
Rosenblatt: "Staying connected with our customers is the key for Kabbage. Today, we have more than two million live data connections with small businesses. These connections allow us to give our customers a living and breathing funding solution so that they can access the right amount of capital at precisely the right time.
"We provide funding that fits the needs of small businesses and makes their lives easier. Our focus is to continue building solutions designed around the lives of our customers and removing even greater amounts of friction caused by cash flow so that they can focus on their passions instead of their bank balances."
Automation Removes Biases Found in Traditional Lending
FSB: What impact has Kabbage had on making credit more accessible for small businesses that previously had limited access?
Rosenblatt: "Due to our automated approach of analyzing a company's real-time business data, Kabbage provides access to funding to small businesses that traditional lending services struggle to serve. Kabbage's application process is entirely online, creating a blind application which removes inherent biases found in traditional lending.
"As a result, we serve a higher percentage of women and minority-owned businesses than the national average. We're also able to serve younger businesses with thinner credit files by analyzing real-time performance instead of dated paperwork."
The Kabbage Card and Kabbage Checkout Financing Help Small Businesses Beyond Just Credit
FSB: Besides providing access to credit, how else does Kabbage assist small businesses? Are there any ancillary products or services that you're excited about?
Rosenblatt: "The Kabbage Card enables our customers to finance any business purchase at the point of sale (POS)—whether in-store or online—wherever VISA is accepted. The card is tied to the customer's Kabbage line of credit and allows them to access the exact amount of funds needed to make a purchase conveniently.
"We also offer online merchants the ability to offer their small business customers Kabbage Checkout Financing. The first partnership of this is the Pay Later program with Alibaba.com, which allows their small business customers to be approved for a Kabbage line of credit up to $150,000 in minutes, and finance purchases at checkout without ever leaving the site. We have much more in store for 2019 and look forward to providing small businesses with even greater peace of mind when it comes to managing their cash flow."
Mobile Access Helps Streamline Credit Management
FSB: A major trend has been the migration of more business to mobile. How have you seen this trend impact Kabbage? How do you think this trend will impact the way people do business in the future?
Rosenblatt: "Kabbage is the only online lending platform that allows businesses to apply and access capital directly via our mobile app. In 2018, we saw a 68% year-over-year increase in the total amount of funding accessed via the Kabbage mobile app. We expect this growth to continue as small businesses' expectations shift in terms of the way they apply for and access funding."
Technology Helps Kabbage Get Businesses the Right Amount of Capital
FSB: Looking forward to 2019, what do you see as emerging trends in the banking and lending space and where will Kabbage fit in?
Rosenblatt: "2019 will be the year that technology begins to solve major cash flow challenges for small businesses and provides them financial insights that have historically been reserved for much larger enterprises. We believe small businesses too often take out more capital than they need and hold onto it for too long.
"With more than 2 million live data connections with our customers, we are uniquely positioned to give them the insights so that they borrow smarter and manage their cash flow more effectively and efficiently so that they spend less time worrying about their books and more time serving their customers and building their business."
What Kabbage Does for Small Businesses

Founded in 2008 with the mission of driving innovation and improving lending through data and automation, Kabbage offers business lines of credit with both online and mobile applications. It offers its customers access to credit with the Kabbage Card, which works anywhere Visa is accepted. It also now offers Kabbage Checkout, which lets online merchants extend credit to their customers.
Kabbage is privately held and is headquartered in Atlanta, with additional offices in New York and San Francisco, but it lends to businesses nationwide through its online platform. Kabbage business loans have helped small businesses access more than $6.5 billion since its founding as part of its mission to improve lending through data and automation. It has raised a total of $2.3 billion from investors since founding to support its growth and popularity with small businesses.