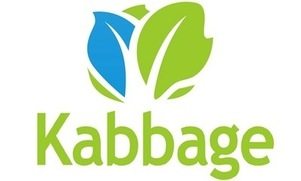 I love talking to CEOs that are also company founders. They are excited about their businesses, and love talking about it. They don't duck tough questions or give meaningless answers. The co-founder of Kabbage, Rob Frohwein, fits this description perfectly. I was told that Rob could only spare 10 minutes. We ended up talking for 30 minutes.
Before I get into the interview, let's first describe what Kabbage does for small businesses.
Kabbage provides a line of credit to small businesses, which businesses can tap into when they need working capital. Credit lines are between $2,000 and $150,000. There is no fee for having the right to borrow. (Many bank lines of credit carry charges, even when no money is being borrowed.) When a business draws on the Kabbage credit line, the business has up six months (or in some cases 12 months) to pay back the amount. There is a minimum monthly payment of "interest" and principal due. Check out some of our other articles about Kabbage, such as our guide to Bad Credit Business Loan Options.
The following is based on my notes from the interview and reflect Rob's responses, but the words are mine.
When and why do people borrow?
The needs for working capital by small businesses vary by industry and tend to be seasonal. For retailers, the heaviest demand for borrowing is from the middle August through the middle of November, as they stock up on inventory for holidays. As they begin to sell that inventory, they tend to pay back loans. For retailers, buying inventory is the most common use for funds. For the construction industry, winter and spring are heavy borrowing times and they use Kabbage to buy construction supplies and equipment. Other industries like restaurants and beauty salons need funding all year long but their funding needs increase ahead of the busy holiday season.
Do you see big increases in demand around April 15th or the end of month?
There may be some modest increase, but getting money to pay taxes or make payroll doesn't appear to be a big driver of demand. We do see more activity at the beginning of the week than at the end of week.
What is your approval rate for small businesses?
I would estimate that for business that are doing over $5,000 per month in revenue, our approval rate is about 80%. Instead of having small businesses apply for a specific amount of money, when we approve the business for credit, we provide a maximum credit limit which they can borrow against. They don't need to take all the funds at once, but can borrow the money when they need it.
Many small businesses dislike having their credit pulled. How do you get around this issue?
We don't pull credit history on everyone that applies with Kabbage. Only those with a very high probability of being approved for credit with Kabbage, do a formal credit report check.
Small business borrowers can take up to 6 months to pay back loans. Do they tend to use the entire six months?
For our six month product, the loan is fully paid in around 4 months. The early payment is typically accomplished by increasing the size of the monthly payment versus making a lump sum payment. However, our borrowers tend to fall into two styles of payment behavior. We have borrowers that infrequently use our service, where their borrowing is driven by a specific set of non-recurring circumstances. These borrowers tend to pay back their loans as quickly as possible. Borrowers for which Kabbage is a regular part of their cash flow management, tend to use the full six months to pay.
Do you have a prepayment penalty?
With Kabbage, there is no prepayment penalty, and by paying early, borrowers can save on the $ amount of fees which they have to pay.
Let me explain, many of our competitors claim to have no prepayment penalty. However, what they fail to explain is that there is no benefit to paying early. You will have to pay the same dollar amount as if you did not pay early. In fact, the effective interest rate on the loan is higher if you pay early! Despite the fact that borrowers are paying a higher interest rate when they payback early, they claim there is no prepayment penalty.
A Kabbage small business borrower who pays back their loan early will reduce the amount of money they have pay back. For example, if a $10,000 loan is paid back in 2 months instead of 6 months, the small business will save $400 in borrowing costs!
Robert
Frohwein
is the CEO and Founder of Kabbage.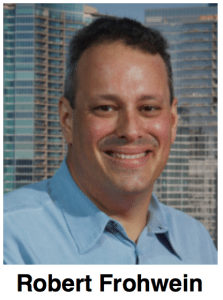 Rob conceptualized and co-founded Kabbage. Rob was a board member until acquisition of Surgical Biologics (acquired by MiMedx Group, Inc.) and U.S. Micro Corporation (usmicrocorp.com). Prior to Kabbage, Rob was CEO of LAVA Group, Inc., an intellectual property and technology investment bank. Prior to LAVA Group, Rob held the positions of SVP, Business Development and General Counsel of ZapMedia, VP of Strategic Alliances and General Counsel of Security First Network Bank, and an attorney with Troutman Sanders LLP, an international law firm. He has co-authored and published three books on intellectual property and created and co-hosted a talk radio show about jobs & careers that was sponsored by USA Today.