Kabbage offers short-term loans to companies that have been in business for at least one year. Small businesses pay for the loan directly through their company checking account or through PayPal. We compiled user reviews from around the web and determined that Kabbage has a mix of positive and negative ratings. We also compared the most popular pricing options for small business owners.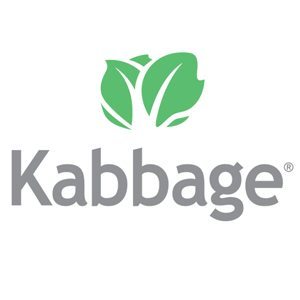 Summary of Kabbage User Reviews
What Kabbage does well:
Customers who gave Kabbage positive feedback said that the service had a professional team of loan consultants that guided them along the process and explained things in a clear and precise manner.
What Kabbage does not do well:
Customers who gave Kabbage critical feedback complained about the high interest rates and short repayment terms.
Most Helpful Positive User Review
"My contact at Kabbage, Nelson, wanted to understand my business and as a result was able to represent options to fit my needs. Nelson was friendly, professional and knowledgeable. The process was fast and efficient. Kabbage is a great resource for small businesses that need add'l, non traditional funding to invest for the future or support ongoing operations during slow periods. I will continue to work with Kabbage going forward."

— Mark Ranalletti
Most Helpful Negative User Review
"The repayment is fast you must pay back one third your loan first month."

— Paul Williams
Kabbage Pricing
Kabbage offers lines of credit up to $150,000, which is payable via a 6-month or 12-month repayment term. However, a 6-month term requires a $2,000 minimum loan. Fee Rates range from 1.5% to 10% based on several business performance factors. Check out their sample fee calculator find out what your fee rate could be.
| | |
| --- | --- |
| Loan Fee Rate (First half of repayment period) | 1.5% - 10% of loan amount, depending on creditworthiness. |
| Loan Fee Rate (Second half of repayment period) | 1% of loan amount |
| Upfront Fees | None |
| Prepayment Penalties | None |
Kabbage charges a monthly fee for every month you have a balance. Every month you'll have to pay back 1/6 of the total loan (for 6 month loans) or 1/12 of the loan amount (for 12 month loans) plus the monthly fee.
Kabbage also does not have early payment penalties, which means you can pay for the loan as quickly as you can without paying extra fees. Small businesses can take advantage of this policy and pay their loans back as soon as possible to save on interest rates.
Kabbage Features
Straightforward fees
No hidden charges
Kabbage mobile app
Useful Kabbage Resources
Kabbage vs OnDeck Capital – Who Offers the Best Business Loans – In this article, we review the rates, terms, and qualifications of the two top short term business lenders: Kabbage vs. OnDeck Capital.
Best Small Business Line of Credit 2017 – In this article, we review the three best small business line of credit lenders: Kabbage, Lending Club, and OnDeck to give you an idea of which financing option will work best for your business.
Business Line of Credit: What It Is, Where to Get One, & More – Understand what a small business line of credit is, what you need to get an approval, how to determine the credit amount, and more.
Best Unsecured Business Loans for Small Businesses 2017 – In this article, we'll review the best unsecured business loans for borrowers who either can't or don't want to pledge personal collateral in order to get a business loan.
Where to Find the Best Startup Business Loans 2018: 11 Funding Options – Read about several options in funding a startup. We'll discuss everything from SBA loans to angel investors to Rollovers for Business Startups (ROBS).
Kabbage Video Overview
This video shows how Kabbage loans work.
Popular Integrations
When choosing a financing solution, it's important that it integrates with other applications your business is currently using. Here is a list of some of Kabbage's popular integrations.
Top Kabbage Alternatives
Not sure if Kabbage is the right small business loan provider for you? Check out our comparison and see how Kabbage fares against its top competitor, OnDeck, or  or check out one of these other Kabbage competitors.