Kissflow is a workflow management software that offers unlimited automation and customization. It has features for employee onboarding, workflow customizing, tailor-made reporting, and more. We compiled Kissflow reviews from around the web and found that Kissflow has generally positive ratings. We also compared the most popular pricing options for small business owners.
Kissflow Customer Reviews
Overall Experience: Good
Ease of Use: Fair
Customer Service: Good
Pricing: Good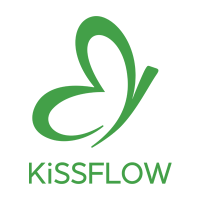 See All User Reviews
Summary of Kissflow Reviews
What Kissflow does well:
Users who gave Kissflow a positive review liked how it seamlessly automates business processes and simplifies workflows.
What Kissflow does not do well:
Users who gave Kissflow a negative review said that the software can run slowly and experience glitches after an update.
Most Helpful Positive User Review
A positive reviewer from the site Capterra said that they've tried plenty of web-based solutions for gathering data, but not many can gather the information that they need. He shared that with their previous systems, workflows stop in multiple offices along the way to get approvals and collect more information before arriving at his desktop. He said Kissflow not only saves them a lot of paper, but it also saves them time. He's happy that they're now able to offer better and faster service to their customers with less intervention and fewer mistakes..
Most Helpful Negative User Review
One user who gave Kissflow a review on G2 Crowd said that if you have big and complex processes that demand constant updates on the flow, you might face some bugs and issues with the software once in awhile. She said that even though the new version looks a lot better and presents many improvements, it feels heavier and slower than the previous one.
Other Kissflow Reviews From Users Around the Web
Here are a few other resources for finding helpful Kissflow reviews from customers. We rated the review sites on a scale from poor to excellent based on how trustworthy and useful the reviews seemed.
| Review Website | Average Rating | Number of Reviews | Quality of Reviews |
| --- | --- | --- | --- |
| G2 Crowd | 4.3 out of 5 | 75 reviews | Good |
| Capterra | 4 out of 5 | 11 reviews | Good |
| Finances Online | 8.9 out of 10 | Staff review | Good |

*Average rating as of date article was written: Nov 23, 2017
Kissflow Pricing
Kissflow's Standard Edition plan costs $9 per user per month for a minimum of 10 users. Bulk pricing (100 users or more) and non-profit pricing are available via consultation.
Users can customize the platform based on their needs by building from the collection of apps available in every subscription. Users can customize forms, define workflow and permissions, initiate workflow, monitor progress, and generate advanced reports.
Kissflow integrates with third-party software such as Salesforce, Zapier, Quickbooks, and more. Customer support can be contacted directly via phone, email, or tickets.
Compare Kissflow Competitors
Not sure if Kissflow is the right workflow management software for your small business? Look through our workflow management software reviews for comparisons.