Kixie Review: Is It Right for Your Business?
This article is part of a larger series on VoIP.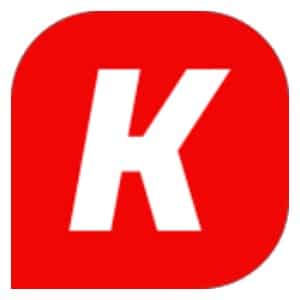 Kixie Overview
PROS

CONS

7-day free trial with no credit card required
Lacks a monthly billing option
Live call coaching for staff improvement
Limited third-party integrations
Integrated lead management features
U.S. and Canada unlimited international minutes cost an additional $30 per user (paid monthly)
CRM integration available in the basic plan
What We Recommend Kixie For
Kixie is a cloud-based contact center with artificial intelligence (AI)-powered voice and short messaging service (SMS) designed to give sales teams advanced outreach capabilities. Its automated calling and texting services enable agents to spend more time engaging leads and less on dialing and composing messages.
When to Use Kixie
Sales teams that want to automate calling and texting: Kixie is a sales engagement platform and one of the best auto-dialers apps for businesses that want to boost their sales team's performance. With its CRM integration, agents are able to immediately send follow-up emails and update contact information after each call. It reduces time-consuming grunt work through one-click and auto-dialer automation, effectively increasing agent talk time.
Businesses that want to expand remote work opportunities for their employees: Kixie's features allow remote agent coaching with live call monitoring and call whispering capabilities. This means teams remain connected and are monitored even when they're out of the office. Managers may access a live call board that gives insights on agents' performance and jump onto calls to close deals with customers as needed.
For increased inbound and outbound sales team productivity: Kixie's intelligent call routing and customer relationship management (CRM) integration, coupled with automated lead calling, allows sales agents to spend less time logging calls and texts. With automated lead caller features, agents are prompted to call new leads once web forms are accomplished, ensuring prospects are immediately engaged.
When Kixie Might Not Be a Good Fit
Small businesses with limited resources needing commitment-free subscriptions: Kixie's contact center and automated services customize calling and texting with integrated sales tracking. However, even with pricing that starts at $35 per user, it only offers quarterly and annual billing options, which small businesses may find too expensive. For a cloud-based call center solution with a 14-day trial, monthly billing, and CRM integration, check out CloudTalk. Read our CloudTalk review to learn more about this call center and business phone system software.
Businesses that want a truly omnichannel platform: While Kixie is an all-in-one business phone solution that includes IVR and automation, it only focuses on voice and SMS. If you're looking for a platform that integrates other channels (e.g., ticketing, social media, and live chat), consider Freshdesk. Check out our Freshdesk review to see if this is the right fit for your needs.
Companies needing a centralized platform for customer interaction that goes beyond sales engagement: Kixie combines features like voicemail drops and automated SMS to improve your sales team's performance. However, a contact center as a service (CCaaS) provider is the better option for businesses looking for both sales and customer service solutions. 8×8 has a CCaaS solution that offers intelligent IVR and predictive dialers to optimize engagement outcomes. Head to our 8×8 Contact Center review to learn more about this system.
Kixie Pricing
Kixie has four plans, and pricing begins at a monthly rate of $35 per user. Its premier plan, Enterprise, is quote-based and offers custom automation, auto-dialing, text messages, and integrations. Users in the U.S. and Canada may opt to add unlimited minutes to any plan for $30 per agent (paid monthly). Check out its per-minute pricing for every country it services.
Kixie offers a seven-day free trial to explore the phone system and software. The Enterprise plan provides an extended trial, and users may schedule a demo. Credit cards are not required to register for a free trial.
Kixie Plans

Integrated

Professional

Outbound Power Dialer

Enterprise

Monthly Pricing*

(per User)

$36

$65

$95

Contact Kixie Sales

Business Phone Service

✓

✓

✓

✓

Bi-directional CRM Integration

✓

✓

✓

✓

Power Dialer

✕

Automated lead caller

Single-line and multiline power dialer

Custom auto-dialing

Texting

Text messaging

SMS template

Text messaging and SMS template

Custom automated text messages

Phone Support

✕

✓

✓

✓

Live Call Coaching

✕

✓

✓

✓

Dedicated Sales Engineer

✕

✕

✕

✓

Custom Onboarding & Integration

✕

✕

✕

✓
*Billed quarterly with a minimum of three users
Kixie has no monthly billing. Hence, users will need to choose between annual and quarterly billing, subject to eligibility. For those with annual contracts, user and account deletion or downgrades occur within 30 days of your contract termination date.
Kixie Features
Kixie is one of the best small business voice-over-internet-protocol (VoIP) service providers for sales teams. Its menu includes intelligent auto-dial for lead engagement, live call coaching for agent training, and voicemail and text notifications for timely action. Its CRM integration provides greater functionality, such as automatically syncing calls and text to CRMs. All these features help streamline sales and support and improve customer service.
General Features
In addition to the auto-dialer and contact center features of Kixie, its comprehensive CRM integration and list of partners allow customer history and information to be displayed on your dialer on every incoming call. Its automation is programmable to send emails, update customer records, take notes, and schedule events inside your dialer.
Here are the features available under Kixie's PowerCall feature, business SMS, and contact center services:
Multiline auto-dialer
Automatic texts and voicemails
One-to-one texting
SMS templates
Automated text messages
Comprehensive reporting
Drill-down
IVR auto-attendant
Inbound call queues
Call recording
CRM automation
Live Call Coaching
Kixie's live call coaching feature allows managers and supervisors to listen in on agents in real time to monitor performance or new hires. Additional features include Whisper, which enables you to advise or guide agents directly, and Barge, which allows you to enter into a call to manage a conversation or close a deal.
---
IVR Auto-attendant
Kixie's IVR auto-attendant and power dialer combination allow you to create ring groups and establish a call queue where callers hear a recording and estimated wait time. Users may also create their IVR, where you are able to set up a greeting and select your routing protocols.
---
Sales Leaderboard
Kixie's Sales Leaderboard displays real-time call data to update team members and foster competition and teamwork for improved performance and revenue generation. The leaderboard shows agents' names with photos, call duration, number of connections, and total calls. The feature is available in Professional business accounts.
---
Business SMS & Automations
Kixie automates text messages, allowing businesses to communicate with prospects at their convenience. Features include one-to-one texting directly to customers for follow-ups or conversations and SMS templates linked to your CRM, reducing response time for frequent concerns. Automated text messages are particularly effective for welcoming new clients, sending appointment reminders, or prompting clients with abandoned shopping carts.
---
Kixie Alternatives
Kixie's intelligent auto-dialer allows sales reps to instantly connect with prospective clients and trigger calls directly from your CRM. While it is a feature-rich platform for sales engagement and business messaging, it lacks omnichannel services, internal collaboration tools, and monthly billing. If you are looking for other options for your small business needs, here are some Kixie alternatives:
| | | |
| --- | --- | --- |
| Best for: Businesses that want a contact center with advanced capabilities for internal collaboration and omnichannel solutions | Best for: Startups looking for a contact center with monthly billing and longer trial period | Best for: Small businesses needing simple text and phone call automated broadcasting services |
| Monthly starting price: Free Support Desk plan, paid plans begin at $18 per agent | Monthly starting price: $30 | Monthly starting price: Pay-as-you-go begins at 1.2 cents per incoming SMS text |
| or | or | or |
If you want to know more about the different phone services for small businesses, read our guide to the best business phone systems.
Kixie Reviews: What Users Think
A majority of Kixie reviews focus on its power dialer features. Some of the highly preferred features for small businesses include voicemail drop, click-to-call, and SMS follow-up. Further, multiple customers remarked that Kixie's customer service was excellent, its integration with CRM is functional, and its interface is relatively intuitive.
At the time of publication, Kixie has earned the following scores on popular user review sites:
Of the negative reviews, some users reported that they encountered functionality issues with app crashes, glitches, and lags that affect call quality. While the interface is intuitive, its text platform could do with an update.
Bottom Line
Kixie is a full-service communications provider offering contact center, power dialer, business SMS, and automation services excellent for small businesses that want to improve their sales performance and customer interactions. Overall, we recommend this as a great small business solution for those who want to stay on top of sales leads and quality customer engagement.