A landing page is a single web page that displays information about a product or service. Businesses send paid traffic to a landing page to collect contact information in exchange for a free offering or to sell a product or service directly. Landing pages are typically separate from small business websites.
Once landing pages are published, businesses need to track how people interact with them so that they can maximize traffic and conversions. To make this easy, Freshmarketer offers heatmaps, feedback forms, analytics, and more that allow you to test and adjust your landing pages quickly—all for just $99/month. Click here to get started with Freshmarketer.
How a Landing Page Works
A landing page, also known as a squeeze page, is the page on your website where your visitors land when they click on a search engine, email, social media, or other off-site ad. Generally, businesses use a landing page builder to design a landing page with enticing information about a product or service with calls-to-actions (CTAs) that encourage visitors to supply their contact information in exchange for something of value — such as a free e-book — known as a lead magnet.
To create a landing page easily, find a landing page builder that offers a selection of predesigned templates from which you can choose. Then, select a template or theme and customize it using the builder's drag-and-drop editor. Most builders allow you to add content blocks or sections like text, images, CTA buttons, and forms. When done, publish your page and connect it to new or existing ads so you can capture leads.
Once your landing page is live, you need to analyze how visitors engage with the page to ensure they perform the action you want. To do this, you need an analytics toolkit that offers heat maps, A/B testing tools, form analytics, visitor recording tools, and funnel analysis tools. You can connect this tool to your landing page, analyze how visitors behave, then make changes to increase traffic and visitor engagement.
In the end, your landing page should serve to drive people to buy from your business, whether by entering them into your marketing funnel or by influencing an immediate purchase. Additionally, monitoring landing page performance to learn what works and what doesn't will help you create even more effective landing pages for future products or services.
Landing Page Costs
To create, publish, and track a landing page, you will need a web hosting plan, landing page builder, and analysis software. You can expect to pay less than $3 to $15 per month for a small business web hosting plan, and less than $50 to $100 per month for both a landing page builder and performance analysis software.
Here are the costs associated with building, publishing, and analyzing a landing page.
Website Hosting Costs
To build a landing page, you first need a web hosting provider to securely store your landing page files and make them visible to the public on your domain (www.yourbusiness.com). For example, for $2.95 per month, you can get web hosting from Bluehost that includes a free domain, secure socket layer (SSL) certificate for website security, one-click content management system installations, and business email.
If you need to design a landing page as part of your website, read our guide on building a one-page website.
Landing Page Builder Costs
Landing page builder software offers the tools you need to create a landing page easily — even without coding skills. This includes the ability to add lead capture forms and lead magnets, create confirmation pages, and publish your landing page on your own domain. You can expect to pay less than $100 per month for good small business landing page software.
Tools provided in good small business landing page builder software include a database of predesigned templates you can choose from and a drag-and-drop landing page builder you can use to add sections to your template — like forms, images, and call-to-action (CTA) buttons. It should also offer the ability to change headlines, fonts, and colors as well as add a lead magnet — like a downloadable e-book — and a confirmation thank-you page.
If you need a good landing page builder, check out our section below on landing page builders.
Analysis Tool Costs
Conversion rate optimization (CRO) software is an analysis toolkit that has lots of individual tools you can use to observe how your website visitors interact with your website. A small business can expect to pay less than $100 per month for a good CRO toolset.
Tools include heat maps to understand where people scroll or click, polls and surveys for asking people why and how they engage with your landing page, form analytics to understand why people do or do not complete forms, funnel analysis to help you understand where people drop off on their way from a landing page to a purchase, and A/B testing tools so you can test landing page changes to see if they boost conversions like downloads or form completions.
Landing Page Features
A landing page is made up of several key elements. These include a headline to capture visitors' attention; copy that persuades visitors to take advantage of the landing page offer; images that support the persuasive message of the copy; social proof or trust elements like seals, endorsements, and customer testimonials; and a call-to-action button or a lead capture form. These are designed to entice visitors to provide contact information or buy a product.
Headline
Use headlines that induce curiosity or play on self-interest. In both, avoid ambiguity by offering clear value. For example, instead of using a headline like "This is the Difference Between Good and Great," promise concrete value with "One Skill to Take Your Investing to the Next Level." You can also play on visitor's interest by using headlines that promise relief or create urgency like "How to Make Your Marketing More Productive" or "Learn the Latest Trends to Beat the Competition."
Copy
Your landing page copy should both demonstrate your product or service's benefits and dispel objections to purchase. Answer the questions: "Why is it worth it to my visitor to me to click the call-to-action button?" Then, ask yourself what objections your target market may have to doing so. Explain clearly how you can resolve this objection or why it is not an issue.
To help you write compelling copy, answer the following questions:
Why should my visitor click on my CTA button or fill out my form?
What objections would they have to converting, and how can I resolve these (price or setup complexities, for example)?
What pain point is my product or service solving that I can clearly articulate in my landing page copy?
How do I uniquely address this pain point so that my solution is clearly better than my competitors' solutions?
As you write, use simple, jargon-free language; smaller words rather than long ones; and concrete adjectives rather than ambiguous ones, such as "$100 value" rather than "premium." Aim for a fifth-grade reading level. Paragraphs should be no longer than three to four sentences and exclude unnecessary words. Fonts should be easily readable, even on small devices. Consider Helvetica, Georgia, Open Sans, Veranda Sans Serif, or PT Serif.
Logo
Your logo shouldn't be a focal point of your landing page but should be included to build brand recognition. Place logos on the top corner of your landing page. Because people are used to seeing them there, they won't distract from key elements like CTA buttons. To further reduce the chance they'll distract visitors, don't link them to your home page. Doing so offers a way for visitors to leave the landing page which, as a rule, you should avoid or greatly reduce.
Images
Landing page images depict a product's benefits and confirm the copy's message. Avoid stock images as they will likely be ignored or distract from the call-to-action. Use Informational images like infographics to show success statistics or how your product helps people, high-resolution images that show the ins-and-outs of product features, and images that help people visualize the product's benefits. Free tools like Canva make creating these images easy.
Testimonials & Social Proof
Adding customer testimonials and third-party company endorsements to your landing page builds visitor trust. These endorsements — often called trust badges or seals — are simply logos that you can place on your page to show you have worked with reputable brands. Some of the top trust badges include the Better Business Bureau logo, industry-certification brands like HubSpot, Fortune 500 brands like Adobe, and security badges like McAfee or Norton.
Like badges, customer testimonials provide social proof of your expertise, professionalism, and positive customer experience — or of your products' effectiveness and quality. Many drag-and-drop landing page builders offer blocks where you can upload testimonials. You can also feature a video of a customer reviewing your products or services. Videos often include more detail and emotion and are more relatable to potential customers than written reviews.
Call-to-Action Buttons (CTA)
A CTA button is a clickable image that, once clicked, takes people to a page to receive a landing page offer. It should have copy on it inviting people to click and should resemble a button to ensure people know to click on it. For higher conversions, the CTA button copy should tell the visitor the benefit of clicking the button. For example, instead of "Learn more," a marketing firm's CTA button would convert better if it said, "Help me understand my customer."
Forms
Landing page forms are used to gather visitor information for future marketing campaigns. To be effective, forms should ask for contact information and pose one or two simple questions to help you better understand the visitors' interest in your brand. Many drag-and-drop landing page builders offer forms you can easily customize.
Remember that each field you add to your form creates more work for the visitor, reducing the chance they will complete it. While it may be tempting to ask visitors all kinds of questions about their preferences and demographics, ask yourself if getting an answer to a specific question is worth potentially losing a sale or lead. If not, don't include it.
Often, the best questions ask visitors what products or services they're likely to buy or tell you if they have a high likelihood of buying. This is an important way of determining the quality of the lead; if they complete the form but are uninterested or not a good fit for your product, they likely won't make a purchase.
Types of Landing Pages
There are three main types of landing pages: lead generation, click-through, and sales landing pages. The lead generation page helps you capture contact information you can use for marketing campaigns and relationship-building. A click-through page allows you to nurture the interest people already have in your products by providing a deep dive into its features and benefits. Finally, a sales page entices people to buy your product or service.
Lead Generation Landing Pages
Lead generation landing pages are pages used to entice website visitors to provide information businesses can then use for marketing or relationship-building. For example, it may include a form that asks for website visitors' names and email addresses. To persuade visitors to provide that information, businesses offer something of value for free, known as a lead magnet. This is often something like an e-book or industry report.
Click-through Landing Pages
The click-through landing page has offer information but avoids pushing visitors to buy. It's designed for visitors who are developing an interest in a product but want to know more before deciding whether or not to buy. It includes short, descriptive paragraphs or videos and trust-building features, like trust badges and testimonials. The CTA might say "try it for free," which leads to a form to capture contact and credit card information. The key word is "free."
Sales Landing Pages
The sales landing page is a long-form sales pitch. It has more copy than the lead generation or click-through pages and ends with a CTA inviting the visitor to buy. The copy focuses on solving visitors' problems and addressing their objections to purchasing a product. It also includes trust-building features — like testimonials, trust badges, and statistics — that serve as social proof. Finally, and most importantly, it includes a link to buy.
To view examples of these types of landing pages, read our article on real estate landing pages.
How to Create a Landing Page in 8 Steps
To create a landing page, start by opening a landing page builder account, then use a drag-and-drop editor and templates to create your landing page easily. From there, create a thank-you page that people will land on once they've completed your landing page's call-to-action. Next, publish your landing page and set up analysis tools to track your landing page's performance.
Here's how to create a landing page in eight steps.
1. Create a Landing Page Builder Account
While some landing page plans have limited tools or are quite costly, the $79 per month Essential Unbounce plan offers all the tools small businesses need to create landing pages, including the ability to publish up to 75 landing pages, A/B testing tools, free photos, WordPress integration, a 500,000 visitors-per-month landing page capacity, and 99.99% uptime. To sign up for Unbounce, click on the "Start my Free 30-day Trial" button on the Essential Plan tile on their home page.
2. Build Your Landing Page
To build an Unbounce landing page, select a template, then use Unbounce's drag-and-drop builder to add sections and content. Change fonts and colors of elements by clicking on them and using the right-hand customization menus that appear. Next, add a form to your landing page to capture visitors' information in exchange for your lead magnet. Then, add your CTA button, lead magnet, and confirmation page. Finally, adjust your landing page's mobile view.
Choose a Template
To choose a template, you must first log into your new Unbounce account. Once logged in, you will land on the "All-pages" screen. From here, click "Create new page" in the upper left-hand corner of the screen.
On the next page, either scroll down to browse all predesigned landing page templates or use the tabs on the left-hand side to filter template choices by criteria like "Click-through," "Lead Generation," "Product Launch," "Event," "E-book," "Webinar," and more.
Here are a few landing page templates you can choose:
Click-through landing page: This template persuades your visitors to click on a link that takes them to a higher-converting action page, like a sales page
Lead generation landing page: This landing page often includes a form to capture visitors' contact information like an email address
Product launch landing page: Describe your new product on this page to build interest; you can leave it as a completely informational page to build buzz or offer an e-book with more information
Event landing page: This landing page template allows you to announce an event and offer a registration or reservation opportunity
E-book landing page: This landing is designed for telling people exactly why they would benefit from reading your e-book, then encourage a download
Once you've chosen a template, click on it. On the right-hand side of the screen, you will see a preview of the chosen template. On the top of the screen, enter the name of your new page into the text bar under "What's the name of this page?" Then, click "Start with this Template."
You will land on the landing page builder, and your chosen template will be displayed within, ready for you to begin customizing.
Add Content & Design Elements
From the widgets on the left-hand side of the landing page builder, choose the sections you'd like to add to your template, then drag and drop them into place on the page. Sections include text boxes, images, forms, video, buttons, and more.
From the top of the page, you can also use the buttons to complete tasks like duplicating a section, pasting copy from your clipboard, undoing and redoing changes you've made, and deleting elements. Once you drag your sections where you want them, you can click each to edit and add copy, images, or videos.
To add copy, click on the text box that's already on the template, or choose the text section from the left-hand widget and drag it where you want your text to appear. Click on the section and a toolbar will appear on the right-hand side of the landing page builder, offering customization options to change text fonts, colors, sizes, styles, and more.
Add a Lead Capture Form
To add a lead capture form, select the form section from the left menu, then drag it to where you want on the page. Double-click on it. A customization box will pop up. First, select the fields you'd like to add to your form. You can choose from predesigned fields like "email," "first name," "last name," "phone number," and "age" fields. You can also choose custom fields to add like text, checkbox, radio button, drop-down menu, and hidden fields, which you can use to collect additional information like the time a form was submitted.
Once you've selected a field to add, you will see a form settings menu appear — called a validation menu — on the right-hand side of the box. The fields in this form allow you to customize how your added field works and appears.
For example, the "Company" field's validation settings, as shown in the screenshot below, allow you to set what each field is called (field label), the customized label that will appear above the field in the form (Field Name and ID), whether you want the Field Name and ID to be the same as the field label ("Auto-generate from Field Label" checkbox), and whether it is required for visitors to fill out each field in order to submit the form and receive the lead magnet.
Once you have finished adding the fields you would like to include in your form and fill out the settings for each, click "Done." When you do, you will be directed back to the builder where your new form will appear on your template.
On the right-hand menu, click the "Properties" tab to begin customizing the design of your form, including the field spacing, font, field sizes, the color and style of each field's border, and more.
Click on the button and the text boxes to customize the copy. For example, below, we dragged a new CTA button from the right-hand section's menu onto the form, and then clicked on the button to change the CTA button copy to "Show me how to attract clients!"
Once the copy has been changed, click on the button again and select the "Action" you want the button to take when people click on it, as displayed via a drop-down menu in the right-hand sidebar. You can select "Go to URL" or "Send email," for example. Then, fill in the information required based on your action; if you choose, "Go to URL," for example, enter the destination URL under "Target."
Add a Lead Magnet
To add a lead magnet visitors can download, you can add a direct link to your lead magnet page to the CTA button. To do so, choose "Go to URL" from the "Action" drop-down menu. If your visitors are required to fill out the form to receive an e-book, you would add the e-book's URL to the URL field underneath the "Action" field on the right-hand sidebar.
Adjust Your Mobile Version
After designing your landing page, you need to adjust the mobile view to be sure your page renders correctly on smartphones and tablets. To do so, click on the "Mobile" button located on the bottom right-hand corner of your landing page.
From this view, use the same drag-and-drop editor to adjust any portions of the landing page that don't display on mobile devices clearly and attractively. When you're done, click the "Desktop" button to toggle back to your desktop view.
3. Set Up Your Thank You Page
If you've created a landing page form, you'll want to set up a confirmation (thank you) page. You can use it to include additional information, assure visitors that their sensitive information will only be used for the purpose mentioned on the landing page, promote additional content or freebies, tell them what they can expect next, and/or to express appreciation for their interest. Begin by clicking the "Form Confirmation Dialog" button in the top left corner of your template.
On the next screen, there will be a predesigned "Thank you" template. Use the same drag-and-drop editing process to customize this page. Then, click "Save" at the top right-hand corner of the screen.
4. Set Up a Landing Page Tracking Metric
Once you've finished building your landing page, set up a tracking metric to see how the page performs. Unbounce offers the ability to track one metric — known as a conversion goal — like a user completing a form or clicking on a button. This gives you a basic understanding about the performance of your landing page. To set a conversion goal, click on the "Goals" tab located at the top of the right-hand sidebar, then check the box next to the goal you'd like to track.
You can either check the "Form Submission" box to track how many people complete and submit your landing page form, or you can check a link or button URL to track people's clicks. Remember to choose only one. If you choose two, all insights will be lumped together so it will be difficult to understand which links or forms worked and which did not.
5. Add Your Domain to Your Landing Page
While there are a few ways to add your domain to your landing page, the easiest process if for those with WordPress websites; therefore, we will be using this as the example in this step. If you use a different content management system, scroll to the end of this step for instructions. Otherwise, install the appropriate WordPress plugin on your existing business website and authorize your domain with Unbounce.
To access the Unbounce plugin, login to your WordPress account and use the left-hand WordPress dashboard menu to find the "Install Plugins" option, which will open the WordPress plugins database page. Use the search bar next to "keyword" to search for "Unbounce." Once you find the Unbounce plugin, click "Install" as shown in orange below.
Once installed, click "Activate."
Once activated, look on the left-hand WordPress menu and click the "Unbounce Pages" option. On the next screen, click the "Authorize with Unbounce" button.
Now, navigate back to your Unbounce account and click "Domains" in the left-hand menu.
On the next screen, click the "Add a Domain" button at the top of the screen.
In the next dialog box, click the "Add a WordPress Domain" tab. Enter your WordPress website address in the provided field (for example, www.mysite.com). Then, click the "Add a WordPress Domain" button at the bottom corner of the dialog box.
If you are using a content management system other than WordPress, view Unbounce's instructions on how to add a domain.
6. Preview & Publish Your Landing Page
Now that you've added your domain to your landing page and authorized Unbounce to publish to your WordPress account, you can preview your landing page and publish it. To preview it, click the "Preview" button at the top right-hand corner of the Unbounce builder.
Once you're satisfied with your landing page, navigate back to "Pages" from the left-hand menu, then click "All Pages." Click on the landing page you've just created. On the next screen, click "Publish."
7. Install an Analysis Tool on Your Landing Page
CRO software like Freshmarketer allows you to analyze what people click on while visiting your landing page, what form fields they do and do not complete, what elements may distract visitors from clicking on a CTA button, and more. To integrate your landing page with Freshmarketer, sign up for a Freshmarketer plan, then copy the Freshmarketer JavaScript code and paste it into your landing page header code.
Sign Up for Freshmarketer
Freshmarketer's $99 per month Garden plan is suitable for small businesses. It offers heat maps, A/B testing tools, session replay, polls, and feedback, funnel analysis, and form analytics, and can handle up to 50,000 landing page visitors per month. To sign up for the Garden plan, visit the Freshmarketer website and click their "Pricing" tab, then click "Start Free Trial" under the Garden plan. Follow the prompts to sign up for the plan.
Copy & Paste the Freshmarketer JavaScript Code into Unbounce
Freshmarketer can only track landing page visitors if it is connected to your page with a tracking code. This is a short snippet that can be copied from Freshmarketer and pasted into Unbounce easily. To copy the Freshmarketer JavaScript (JS) code, log into your Freshmarketer account and click "Setup" from the left-hand menu. On the next screen, select "Freshmarketer JS Code."
The next page will show you the Freshmarketer JS code snippet. Click the "Copy Code" button.
Now, head over to your Unbounce account and login. Click "All Pages" and then click on the landing page you'd like to analyze using Freshmarketer's tools. On the bottom of the screen, look for the "JavaScript" button and click on it.
When the "Manage Scripts on Main Page" box appears, in the Script Name field, name your script. For example, you could name it "Freshmarketer JS Snippet." Then, choose "Head" using the drop-down "Placement" field. Finally, paste your code in the large text field under where it says, "Paste or type scripts below." Lastly, click "Save Code."
8. Track Your Landing Page's Performance
Now that you've integrated your Freshmarketer CRO tools with your Unbounce landing page, use Freshmarketer's heat maps, session replay, polls and feedback, form analytics, A/B testing, and funnel analysis tools to analyze visitor engagement and note where you can make updates to your landing page to improve performance.
Use Heat Maps to Learn Visitor Click & Scroll Behavior
Heat maps give you a color-based representation of where your visitors scroll, hover, and click on your page. The redder the hue over an element, the more people engage with it. This shows where users are potentially engaging in a way you hadn't intended. For example, if visitors aren't clicking CTA button but are clicking a logo, they may be confused about what they're supposed to do. You may find that a pop-up keeps visitors from filling out a form.
Observe Visitors With Session Replay or Session Recordings
Session recordings allow you to observe a recording of your visitors' behavior as they navigate your landing page. You can track what elements of your landing page are read and which are ignored by viewing mouse movements. If visitors don't click on the CTA button or fill out your form, you can observe what they did instead or what may have distracted them.
Ask Visitors Their Preferences via Polls & Feedback
Polls and Feedback allow you to reach out to your landing page users directly to gather their ideas on how you can improve their experience. For example, if someone moves their mouse upward to click out of the landing page, you could trigger a survey to ask them why they're leaving. Reports then show you trends in answers via word clouds, charts, and bar graph reports.
Detect Form Problems With Form Analytics
Form analytics allow you to determine what causes your forms to perform well, what confuses users, and what changes can boost form completions. For example, you can track abandon rates, time spent to complete a form, where visitors hesitate, what devices they use to access the form, and where they drop off the form.
Test Page Elements Using A/B Tools
A/B testing allows you to create two versions of your landing page, then publish both and track their performance to see which performs best based on metrics like clicking a CTA button or filling out a form. From there, you can publish the winning version to boost overall performance. Users often start by observing users using heat maps, or session recordings, then use A/B testing tools to test changes to problem elements.
Learn How to Boost Conversions via Funnels
Funnels allow you to track each visitor's journey on your website, from when they land on your landing page, through their completion of a form for a lead magnet. If your landing page is designed to showcase a new product, you can track how many people buy that product and how many leave the site before doing so. As a result, you can pinpoint what they did before dropping off so you know exactly where changes must be made to boost conversions.
Using heat maps, polls, and feedback, form analytics, session replay, and funnels, you can observe to learn what changes you can make to your initial landing page to boost conversion metrics like CTA clicks or form completions. Then, A/B testing allows you to make a second landing page with those changes implemented and publish it. Finally, compare its performance against the original to see which performs best.
To learn how these tools work together, read our guide on how to do funnel analysis.
3 Landing Page Examples
Landing pages need to be informational, value-packed, persuasive, and centered around one goal — whether it's leading visitors to fill out a form or clicking a CTA button. Moz Pro, TrustWise, and iMPACT, showcased below, use all landing page elements — including titles, copy, buttons, forms, testimonials, images, and trust badges — to encourage conversions expertly.
Here are three top landing page examples and why they're so effective.
Moz's landing page is effective because all features center around building trust in their product. This makes people comfortable giving up some personal information so they can use it. Here's why it's effective:
Pain-point relief: The title acknowledges the visitors' likely pain point, then offers relief: "SEO is tricky — Moz Pro can help"
Social proof: To build trust, the page notes "35,000+ customers use Moz, including…", then offers such big-name trust badges (logos) as 99designs, Razorfish, and Otter
Concise, benefit-centric copy: With sentences like "Moz gives you the highest quality data to do your job," the copy is concise and direct, clearly highlighting why Moz uniquely solves the "SEO is tricky" pain point
Testimonial: A customer testimonial helps visitors understand how the product has helped people like them
Value-packed CTA: The CTA button invites people to experience the benefits for free: "Start My Free 30-day Trial"
TransferWise's landing page offers visitors relief from their pain point — expensive money transfers. Here's why it's effective:
Pain point relief: The header acknowledges their pain point, then tells them how they will receive relief by taking advantage of the offer: "A cheaper way to send money internationally."
Informational image: With copy like "Compare price" and "You could save up to: 76.19 USD," the graphic gives a clear visualization of how easy it is to use the product and how much money they can save by doing so
Social proof: "Millions of happy customers" and a link to testimonials builds trust with social proof
Valuable CTA button: The CTA copy — "See why it's so cheap in 1 minute" — offers value in the form of fast pain point relief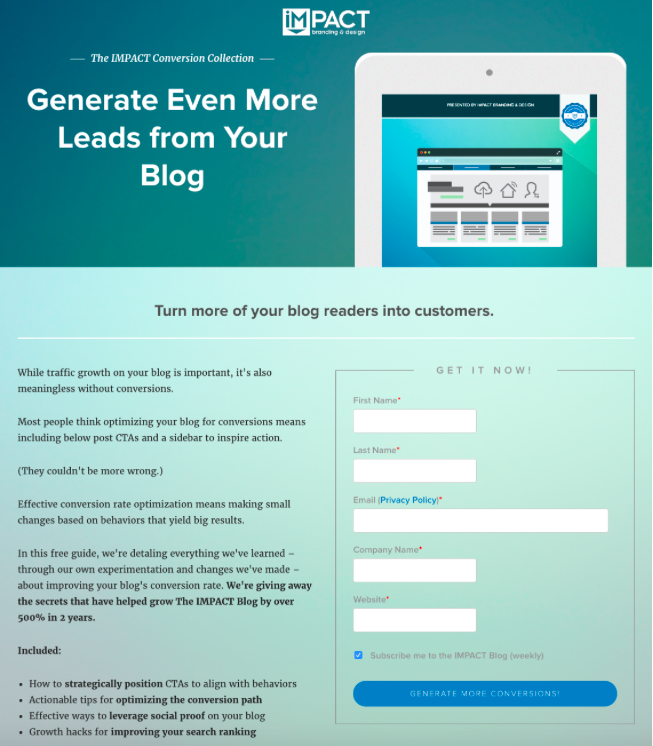 iMPACT's landing page successfully argues that providing a few points of personal information will create a huge payoff: generating more conversions. Here's why it's effective:
Visitor-focused title: The title tells visitors instantly that it's in their best interest to keep reading when it says, "Generate even more leads from your blog."
Basic form: Two fields request very basic information necessary for lead generation, including the visitor's name and email address; the "Company Name" and "Website" fields help iMPACT cater lead nurturing to the customer's needs, thereby drastically increasing the possibility of a purchase
Concise copy: The copy concisely acknowledges, then solves the pain point with sentences like "While traffic growth on your blog is important, it's meaningless without conversions …. In this free guide, we're detailing everything we've learned … about improving your blog's conversion rate."
Clean, bold CTA: The CTA button is clear, clean, and stands out against the blue background; it also promises value with the invitation to "Generate more conversions!"
For more ideas, access our list of high-converting landing page examples.
Top 3 Landing Page Builders 2019
Landing page builders offer you predesigned landing page templates, as well as drag-and-drop page editors you can use to customize your landing page, add a lead magnet and confirmation page, and publish landing pages on your website. We analyzed more than 20 landing page builders to find the top three based on price, reviews, features, ease of use, and customer reviews.
Price: $25 per month, with a 14-day free trial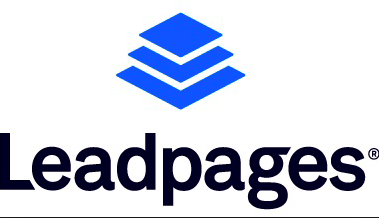 Leadpages is landing page, pop-up, and alert-bar software that specializes in landing pages for Instagram or Facebook campaigns. It offers more than 200 predesigned templates that you can customize to match your brand and message and a template database with filters based on landing page goals like "downloads," "sales," "webinar or virtual event," "newsletter or sign up," "consultations," "high converting," and more.
After choosing a template, you can use the drag-and-drop editor to add and customize videos, reservation widgets, CTA buttons, and other elements. As you do, Leadpages offers tips for designing a high-converting page. For example, it might say "Make your button easier to read by increasing contrast." After you publish your landing page, use the analytics dashboard and A/B testing tools to observe what further changes could boost conversions.
Price: $79 per month, with a 30-day free trial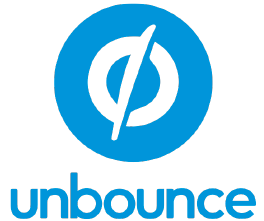 Unbounce is a landing page, pop-up, and sticky-bar builder and optimization software. It offers more than 125 expertly predesigned landing-page templates, a drag-and-drop editor, and basic A/B testing tools for landing pages. The drag-and-drop editor comes with predesigned sections (or blocks) like text boxes, image boxes, forms, video boxes, CTA buttons, and more that you can drag onto your landing page, then customize using an endless selection of colors and fonts.
As you publish your landing page, you can set your landing pages to change copy based on visitors' Google search terms automatically. You can also use Unbounce's A/B testing tools to duplicate your landing page, change an element on it, then publish both to see which version converts best.
Price: $99 per month with free 14-day trial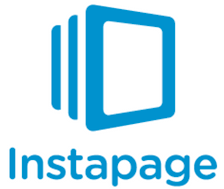 Starting at $99 per month, Instapage is a landing page, pop-up, and sticky bar builder and optimization software. It offers more than 200 predesigned templates that you can customize via a drag-and-drop page builder, a 33 million image database, and 5,000 fonts. You can add predesigned blocks to your pages, including headers, footers, testimonials, forms, and more.
Once published, you can set your landing page to change copy instantly based on visitors' Google search terms, location, accessing device, and behavior, creating real-time personalization. Instapage also offers A/B testing tools and heat maps you can use to observe your visitors' behavior and determine what works compels them to click a button or fill out a form.
"Use a tested and proven design from services like Unbounce and Instapage. They have well-crafted landing pages that have already been used by companies all around the world. With tested design, all you need to do is to tailor the message to suit your product or service."
— Shawn Lim, Digital Marketing Manager, Traffic Bees
3 Landing Page Pro Tips
When it comes to building a landing page that performs, paying attention to the tiniest details can make the difference between a huge return and no return. We contacted marketing pros to get their tips on how to tweak details — like landing page links, follow-up options, and content — to create high-converting landing pages.
Here are three pro tips to boost your landing page conversions.
---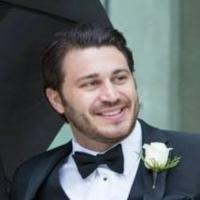 ---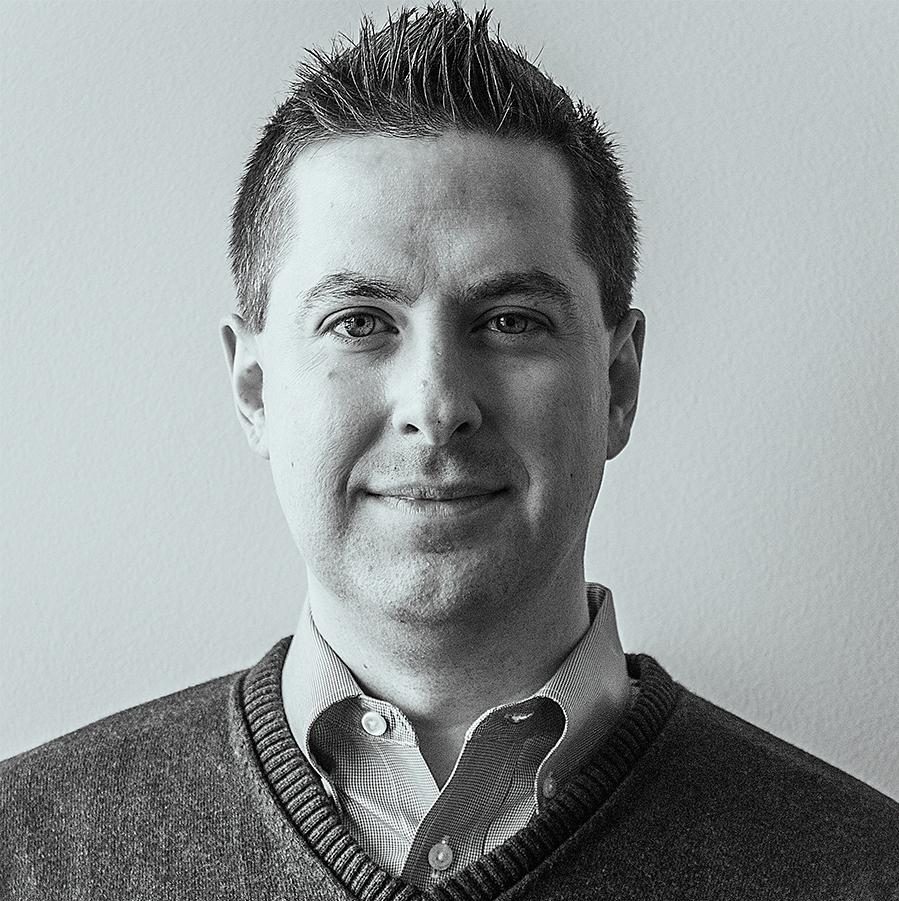 ---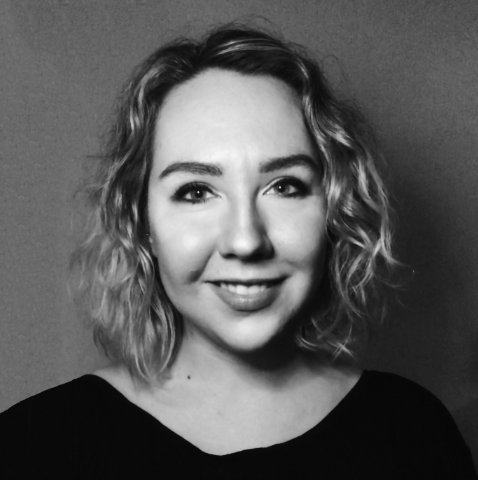 ---
Frequently Asked Questions (FAQs)
What is the difference between a homepage and a landing page?
A landing page centers around leading visitors to take one action — like clicking a CTA button or filling out a form — to claim a featured offer, like downloading an e-book or signing up for a free trial. It's published in conjunction with a social media or search campaign or when launching a new product, service, or event. To avoid distracting visitors from taking the desired action, it only has one CTA and generally excludes or minimizes navigation tabs or other links.
A homepage is a gateway to a business's complete website with overarching information and clear site navigation. For example, if you type www.fitsmallbusiness.com, you will land on the Fit Small Business homepage. It often offers an overview of what a business does or offers. Further, instead of a CTA link, it offers a header navigation bar with links to other permanent website pages, like an "About Us" page, a "Contact" page, or "Blog."
Is a splash page a landing page?
A landing page is a standalone, full web page that includes information about a specific product or service; it is designed to field traffic from ads. Splash pages are pop-up screens or "preload" pages with a specific promotion that users see before landing on a homepage. Generally, splash pages capture organic traffic interest and are not connected to advertising campaigns. Learn more by reading our article on splash page examples.
What are landing page templates?
A landing page template is a predesigned landing page to which you can add your own website elements — like forms, CTA buttons, and videos — as well as tweak design, styles, fonts, and colors. Many landing page builders — like Unbounce and Instapage — offer large databases of landing page templates you can choose from. They also provide drag-and-drop landing page editors you can customize your chosen template, even without coding skills.
How can I create a free landing page?
While it is difficult to create a viable landing page for free, you can create one with Wix using the Wix landing page builder. They offer dozens of predesigned landing page templates to choose from in their landing page database and you can search for them by categories like events, health and wellness, portfolio, creative arts, online store, and more. You can use the drag-and-drop editor to change copy, headlines, borders, layout, and more.
What is the best landing page builder?
For less than $100 per month, the best builders include predesigned landing page templates and a drag-and-drop editor with customizable styles and colors. Furthermore, it should offer the ability to add sections like forms, CTA buttons, images, and more; lead magnets like downloadable e-books or checklists; and a thank you page. Lastly, it should integrate easily with your content management system (CMS) and A/B testing tools. Read our reviews of the top landing page builders to learn more.
Bottom Line — How to Create a Landing Page
A landing page is a single webpage designed to display product or service information. It is often linked to a paid ad; when people click on the ad, they "land" on the product page and are either asked to submit contact information in exchange for a free offering or encouraged to make a purchase. To create a landing page, use a landing page builder to edit templates using a drag-and-drop editor, then track performance to ensure the page is meeting conversion goals.
To track your performance, use a CRO tool. Freshmarketer is a CRO toolset that has heat maps, form analytics, A/B testing, and session recordings you can use to observe how visitors interact with your page and what hinders their conversion. You can sign up for its small business plan for $99 per month, then integrate it with your landing page easily. To get started with Freshmarketer, click here.