Since you've put a lot of time, effort and money into your rental properties, you need to make sure your investment is protected. After screening your tenants, landlord insurance is the best and most affordable way to ensure you get the best ROI from your rental property.
In this article, we'll run you through the basics of landlord insurance so you can confidently shop for a policy that meets your unique needs. Here's what you'll learn:
What is Landlord Insurance?
Landlord insurance is a specific type of insurance policy that covers structural damage to a building or home, personal injury, and lost rental income from listed perils like storms, accidents, and vandalism. Landlord insurance combines elements of homeowners insurance and small business insurance in order to protect a rental property owner from monetary losses.
Why All Rental Property Owners Need Landlord Insurance
Even if you have the best homeowners insurance policy in the world, the chances of your existing policy covering use as a rental property are pretty much zero. While there are a few legal reasons for this, the primary reason is because your rental property is not just a home or an asset. It's a business. That means that the potential risks for the insurance company are different from a typical homeowners policy.
For property owners, the risks are also very different. Think about it. You are more than likely relying on your rent roll to cover fixed costs like your mortgage, taxes, etc. If there are damages that make your rental property uninhabitable, then you may run the risk of not only losing income, but ending up in foreclosure as well.
This is a big part of the reason why so many lenders require borrowers who are financing rental properties to purchase a landlord insurance policy before finding tenants.
How Much Does Landlord Insurance Cost?
Since there are myriad factors that can affect the cost of landlord insurance, getting a general price, even a ballpark price can be very difficult. That said, a good rule of thumb for basic landlord insurance is to expect to pay anywhere from 20-30% more than you currently pay for homeowner's insurance in your area. If you have a homeowners policy in the area where you own rental property, then add 20-30% to that cost to get a sense of what you might pay for landlord insurance.
So, since the average homeowner's policy in NY is $1,130, the cost of landlord insurance would likely be around $1,356—$1,469. Keep in mind that the average homeowner's insurance policy reflects the average price of a home in New York State. According to data from Zillow, that's $280,600. Using these figures, If you're trying to insure a $600,000 rental property, you should expect to pay roughly double the average, or close to $3,000 per year for landlord insurance.
Expert Tip: Is landlord insurance tax deductible?
Yes! Like many expenses associated with running a business, landlord insurance is indeed tax deductible. If you're a Realtor, check out our article on Realtor tax deductions here. For general tips from a CPA on saving on taxes for small business owners, check out our in-depth guide here.

Below, we'll cover some of the factors that can affect how much you'll pay for landlord insurance.

—Crystalynn Shelton, CPA and FitSmallBusiness Staff Writer
Factors That Affect The Cost of Landlord Insurance
Since not all rental properties are created equally, below are a few factors that will influence how much you'll pay for landlord insurance. While some factors that affect pricing like location, or construction materials can't really be changed, having up to date repairs and installed safety features like fire sprinklers means lower landlord insurance premiums. Here are some of the factors that an insurance agent will consider when pricing your landlord insurance policy:
The replacement cost of your rental property
The number of units in your property
The age of your rental property
The condition of your rental property
The geographic location of your property
Proximity to natural risk areas – (areas prone to floods, fires, hurricanes, etc.)
Whether or not you allow tenants to smoke in or on the property
Whether or not you have burglar alarms, fire sprinklers, or fire alarms installed
Masonry vs. wood frame construction (masonry buildings are generally cheaper to insure)
Average crime rates in the area
Long term vs. short term rentals (you may pay slightly more for short term renters)
Outbuildings: garages, sheds, etc.
If the property has a fireplace or wood burning stove
Swimming pool or hot tub
Multi-policy discounts: If you already have homeowner, auto, or life insurance, your insurance company may offer a discount for landlord insurance
Whether or not you're insuring personal property (rugs, drapes, appliances, furniture, etc.)
Expert Tip: Just Say No to Smokers
If you're looking to save a bit on your premiums and your carpet cleaning and painting costs, you should consider including a non smoking rider along with your lease. From my experience renting out apartments in New York City, this is now an extremely common rider for most luxury buildings. Related Company, one of the largest luxury landlords in Manhattan, recently banned smoking across their entire portfolio. To learn about the benefits of going smoke free in your rental properties in New York, check out smokefreehousingny.org or the American Lung Association's Smoke Free Housing Initiative page.

The only caveat is if your rental property is in an area with very high vacancy rates. Beggars can't be choosers.
How to Shop for Landlord Insurance
The first step toward purchasing a landlord insurance policy is to take an accurate (and honest) assessment of your rental property. Here is some of the information your agent will want to know in order to sell you a policy.
The Current Market Value of Your Property
This is perhaps the most important information you can have to get the right landlord insurance policy. After all, if your rental property is damaged beyond repair, your insurance company will need to know how much it will cost to rebuild.
If you've just purchased your rental property, then you should have an appraisal that you can show your agent. If not, or if you've made significant repairs to the property, then either hire an independent appraiser, or talk to your agent to see what they recommend.
Your Current (or Projected) Rent Roll
Since your rental property insurance policy will cover your rental income losses, your agent needs to know how much your current or projected rent roll is. If you already have tenants, then copies of their current leases will be extremely helpful. If not, find comparable rentals to get a sense of what your rent roll will be. If you've purchased the property as a rental, then you should already have this information in your business plan.
Proof of Installation of Fire Sprinklers, Burglar Alarms, etc.
If you've installed fire sprinklers, burglar alarms, heavy duty locks or doors, or security gates on your property, gather receipts from contractors or other documentation.
Documentation of Any Personal Property in the Unit You Plan on Insuring
In insurance terms, personal property means anything you are providing for your tenants that is not a physical part of the unit. This is especially important for furnished or semi-furnished apartments. Other personal property that you can consider insuring are appliances, drapes, rugs or carpets, bookshelves, air conditioning units, etc.
Get at Least Three Quotes
Once you've gathered the important information about your rental property, it's time to pick up the phone and get some quotes. Generally speaking, there are two angles of attack here:
1. Contact a Local Independent Insurance Agent
An independent insurance agent will ideally be able to asses your situation and get you quotes from multiple insurance carriers at once. In order to find a good broker, trustedchoice.com is a good place to start.
2. Reach Out to Insurance Companies Directly
If you'd prefer not to use an insurance broker, you can always reach out to carriers directly. If you already have a home, auto, boat, or other policy, then you should always reach out to them first for a quote. Most large insurance companies will offer a multi-policy discount, which can save you money on premiums. Farmers, State Farm or Allstate all have excellent reputations and offer comprehensive landlord insurance plans. Just keep in mind that as your portfolio grows you may outgrow the insurance your carrier of choice offers.
What to Look for in a Landlord Insurance Policy
Now that you have an idea of what factors influence the cost of your insurance and how to prepare yourself to shop for it, here are a few tips from the pros on what to look for in a good landlord insurance policy. Please note that this is not an exhaustive list by any means and you should always carefully review the fine print of any policy you're considering. We separated the recommendations here into two sections: costs and coverage.
Costs: Premiums vs Deductibles
Let's face it, cost is almost always going to be of primary concern for most new and newer landlords. After closing costs, renovations, mortgage payments, property management software, and marketing, your margins may already be quite thin.
Expert Tip: Don't Make Price Your Only Criteria When Choosing a Policy
That said, Brandon Stein, COO of LBPM, a Los-Angeles based property management firm, recommends not making price your sole criteria, as well as considering higher deductible plans.

The importance of insurance for a new or seasoned landlord falls on the quality of the carrier, the coverage they offer, and the service they will receive from the agent. Price is always a factor, yet should not be the most important one.

Consider going with a slightly higher deductible of $2,500 instead of the lowest $1,000 deductible plans. Most owners will end up paying the costs directly up to the $2,500 range to avoid having to have a loss claim on their insurance for the extra premiums it will cost them in years to come.

While this may end up be very slightly more expensive in the short term, following Brandon's advice will mean better pricing in the future as your portfolio grows.
Coverage: What Most Rental Property Owners Need
After deciding if you want to go with a high premium low deductible plan or a low premium, high deductible plan, the next step is to choose what coverage you'll need. While there's no one-size-fits-all magic formula here, take a minute to go over your property to find any obvious things you will want covered. For example, if you own a riverfront or beachfront rental unit, then flood insurance is a no brainer.
Here is a quick rundown of the coverage that every good landlord policy should have.
Property or Dwelling Coverage
Property coverage, sometimes referred to as dwelling coverage, covers the physical structure and permanent systems in your rental property. This generally includes the building itself, as well as heating, plumbing, and air conditioning systems.
Dwelling coverage will generally cover your rental building from specific risks known in the insurance industry as perils. In order to determine what perils are covered by a specific policy you're considering, you need to review the named perils (aka covered perils) in the policy. If a specific peril is not named in the policy, it will more than likely not be covered.
Generally speaking, most landlord insurance policies will cover fire, lightning, wind, hail or snow damage. Vandalism, floods, earthquakes, theft, or other perils may require additional coverage.
Expert Tip: Be Wary of Gaps in Coverage
Ken Corsini, a Georgia based real estate investor, has a tip that may be a lifesaver:

Even if you do purchase a policy that covers vandalism, there is a strong possibility that you may end up paying out of pocket to fix the damage. Here's why: Most people who want to vandalize your rental property by breaking windows, stealing copper pipes, or other nasty things, will wait until your property is vacant.

Unfortunately, many landlord policies DO NOT cover certain perils like vandalism if the property has been vacant for more than 30 days. If your rental is in a high crime area, or will be vacant for more than 30 days at a time, be sure and ask your agent about any gaps in coverage.
Expert Tip: Know the Difference Between RCV & ACV

Ryan Boykin, co-founder of Atlas Real Estate Group has a tip that is even more crucial for new investors. Always try and get a policy that covers the RCV (Replacement Cost Value— aka what it would cost to replace your home today) instead of ACV (Actual Cash Value-aka what your home is worth today after depreciation).

"The difference is that an ACV policy reduces any claim by how old the property is. For example, a hail storm requires replacement of a roof and the coverage provides $10k to the landlord, BUT the roof and home were 15 years old. Because of this, the money given to the landlord will be less than $10k, maybe as low as $4k or $5k because it is ACV. If the landlord had RCV, he/she would be entitled to the full $10k."

While this may not matter very much year two, you can potentially lose tens of thousands of dollars if you have the same coverage year 10. Policies that cover RCV are getting harder to find and will generally be more expensive than those that cover ACV. This is why getting multiple quotes (at least three) is crucial to purchasing landlord insurance.
Personal Property Coverage
Personal property coverage insures any personal property that you may have in your rental unit. This can include appliances, rugs, carpets, tools like lawnmowers, drapes, curtains, or furniture in the case of furnished rentals.
If you have a furnished unit with high end appliances, you may want to consider a plan that covers personal property.
Liability Coverage
Liability coverage is another important add on to consider when purchasing landlord insurance. This covers physical injuries that occur on your rental property. If a tenant or their guest trips and falls down the stairs, gets injured in a fire, or hurt in any other way, they can sue for damages.
Expert Tip: How Much Liability Coverage Should You Get?
In order to protect yourself from going broke when someone gets hurt on your property, Ryan Boykin recommends landlords get at least $1,000,000 per occurrence, and $2,000,000 aggregate for the year.

In plain English, "per occurrence" means you will be covered for up to $1,000,000 each time someone gets hurt in your unit in one coverage year. The aggregate is the total amount of money the insurance company will pay for the year for multiple incidents where someone is hurt.
Rental Income Protection
Rental income protection will cover your loss of rent for a specific amount of time your rental property becomes uninhabitable due to a named peril.
For example, let's say your entire rent roll is $3,600 per month from three $1,200 one bedroom units. Your building gets struck by lightning and all three units are left without electricity, and there is significant water damage in the common areas. Clearly, your units are uninhabitable until you can get the electricity back on, and fix the water damage in the common areas.
If you have a policy that has rental income protection, your carrier will pay out your normal rent roll of $3,600 while the repairs are made. While this may help keep you afloat, most policies will not pay for relocating your tenants to temporary housing, and will generally put a limit on the amount of time they will pay out your rental income.
Acts of God
Floods, earthquakes, sinkholes, tornadoes, hurricanes, and tsunamis are all considered acts of god in the industry and may or may not be named as perils on your policy. If your rental property is located in an area prone to a specific act of god, like floods or hurricanes, you will want to make sure your policy includes it as a named peril.
Renter's Insurance: Why Your Tenants Need It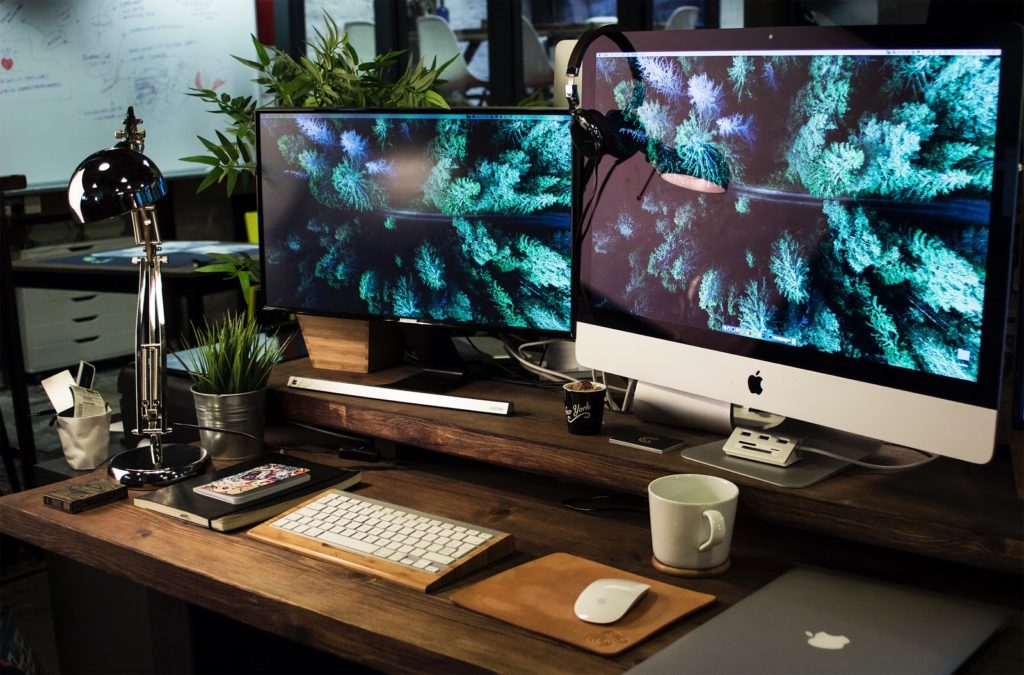 After renting hundreds of apartments in New York City, there is one piece of advice that I always gave to my landlords and tenants alike. Get renter's insurance! Renter's insurance is not only incredibly cheap— generally less than $15 per month— it is the ONLY protection your tenants will have for their personal belongings.
Regardless of who is at fault, your tenants' belongings are almost never covered by landlord insurance policies, and the law doesn't require them to be. That means that even if you botch the plumbing and destroy their $2,000 Macbook Pro, they're still going to wind up paying for it.
That means you need to take an extra few minutes at every lease signing to explain just how important renter's insurance is for your tenants. Trust me, an awkward conversation at a lease signing will save you endless headaches down the road.
The Bottom Line
Every rental property owner needs a landlord insurance policy. While there are many coverage options to choose from, you should choose a policy that gives you adequate dwelling coverage— including from perils common to your area— and at least $1,000,000 of liability coverage.