Lead generation strategies are the ways you attract new leads and move them into your sales funnel. They are how you build interest in your product and convert that interest into customers. Because every business is different, having a strategy for generating leads that fits your audience will help you be more effective at winning new customers.
1. Content Strategy
Content marketing consists of creating online materials like blog posts along with landing pages for free downloadable digital resources. These generate leads when visitors fill out a form to get the free resource garner interest in your brand and generate leads when visitors download those resources. Content strategies are effective because they are meant to be helpful, not promotional, which still generating brand awareness and capturing leads.
While there is a range of content types that you can use for this strategy, the goal is to attract visitors through your content, then convert them to leads through a free offer or other type of landing page. For example, you might create an e-book that provides information about a particular subject. In exchange for downloading that resource, visitors provide you with their information, which you can then use to follow up with them as leads.
The following types of media constitute content marketing strategies that generate leads.
Video
Creating educational or step-by-step videos are a great way to expand awareness of your brand and attract leads. For example, if you are a plumber, you might create a video on how to replace a sump pump. Visitors find your site when they are looking for help with a specific problem. As a result, while many will take advantage of the free information you provide, many will likely reach out instead since you are now positioned as the expert.
YouTube is ideal for this. Coaches and therapists often make videos sharing their expertise. They discuss topics related to their services, which enables them to build large followings. Their audience is very targeted since they tune in to hear about the topics being discussed.
E-books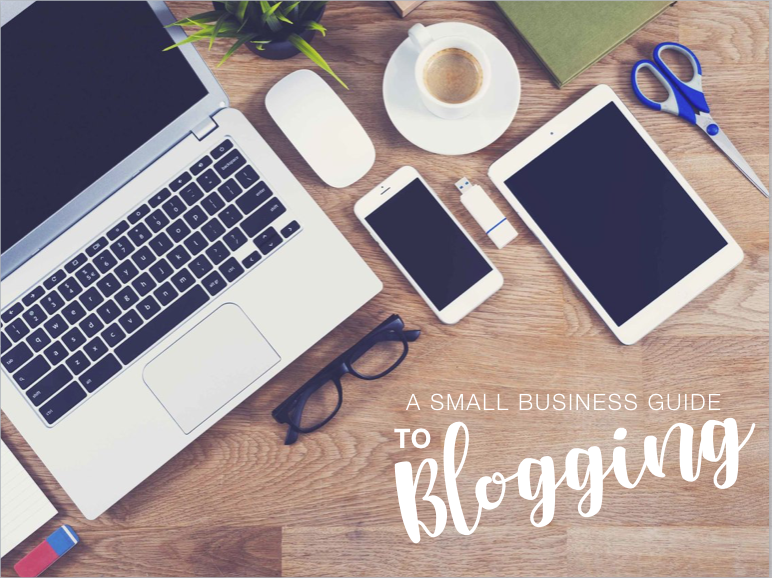 E-books are a great example of "gated content" used to gather personal information. Gated content is online material that requires customers to fill out a form before gaining access. When they do, they become a lead that you can then qualify and pursue. While some businesses could probably sell this content, it's often more effective to instead give them away for free to generate leads instead of just a few dollars.
Podcasts
Podcasts are another content strategy that can help you generate leads for your business by raising awareness about what you do. They are also one of the fastest-growing forms of media that brands can use to attract an audience and build loyalty, both of which help you find new customers for your business.
Podcasts are a terrific way to get people returning week after week to consume your content. Interviewing industry-experts provides value and intrigue. The consistency of podcasts is a great way to brand yourself as an authority. The key with a podcast is having a plan in place to turn listeners into leads by directing them to your website where you can capture their information.
Webinars
Webinar attendees make for high-quality leads. People who register and then attend webinars show a higher level of commitment. The perceived value of a webinar makes the attendee more likely to give personal information. They're seeking to learn more about a brand and gain in-depth information on the topic. Compared to other intent behavior, like downloading an e-book, webinar leads are ready to take action.
2. SEO
Search engine optimization (SEO) is one of the most efficient marketing strategies for businesses of all sizes. Simply put, SEO uses the most searched for keywords on your site to drive traffic. The visibility of your site increases brand awareness that, in turn, creates trust. While it's common knowledge that every business needs a website, optimization is less obvious. SEO helps to increase the number of qualified, organic leads to your site.
SEO usually works as a component of a content strategy since it allows you to attract more visitors to the content you are created. For that reason, other lead generation strategies need to be implemented as well. Once a potential customer winds up on your site, your content and other offers will convert them to leads.
3. Email marketing campaigns
Email marketing is a powerful lead generation strategy because, statistically, over half of the planet uses email. That means that regardless of your business size, email marketing campaigns make sense as an effective way to attract and win new customers. This is especially true because there is a range of tools to help you create compelling marketing emails and target them to the right audience.
The key to the success of an email marketing campaign is your list of email addresses. One of the most effective ways to generate a quality list of email addresses that can become leads is to use email marketing along with a content strategy. When a visitor engages with your content and provides their information, their email address becomes a part of your list.
In addition, there are a variety of services that you can use to purchase validated email address information. For example, UpLead allows you to search for contacts by industry, company, role, and location and lets you download those contacts as leads directly into your customer relationship management (CRM) software.
Email marketing campaigns work best when your customers have asked to receive information from you. Additionally, unsolicited marketing emails, also known as cold email, can be considered spam if not written properly, which could subject your business to both a damaged reputation as well as actual fines in some cases.
4. Paid ads
Pay-per-click ads (PPC) allow you to get in front of millions of people either through search advertising or on other sites. Not only do these types of ads make it easy to get in front of a large audience, but you can also target the right audience based on their locations, interests, and behaviors.
Google Ads, known as "paid search," focus on text such as keywords or text-based ads. It is the most popular form of PPC) advertising because it allows you to target leads when they are already looking for a particular solution. Meanwhile, Facebook ads are known as "paid social" are more "activity" based. "Activity" refers to targeting people based on their online behavior.
You can use paid ads to generate leads by sending individuals who click on your ad to a specific landing page where they can either take advantage of an offer―making a purchase in your online store―or by filling out a contact or resource download form. In both cases, you want to have a clear strategy for converting advertising traffic into leads. Otherwise, it can be an expensive way to generate traffic without generating actual leads.
5. Events
By hosting or sponsoring events, you gather a captive audience and put your message in front of them. Whether it's a speaking engagement or a happy hour, the core component of any event is the value provided to guests. A happy hour will provide them with drinks, food, and networking opportunities. Speaking engagements provide opportunities to network, learn, and stay relevant in their fields.
One of the most classic forms of a lead generation event is the trade show. Whether you're a software company or a protein powder brand, almost every industry holds some type of trade show in a similar format. Guests attend for their benefit but also get exposed to your product. Networking and memorable introductions are the most crucial part of capturing leads at a trade show.
Common ways of generating leads through events include:
Exhibit spaces (your booth): Raffle prizes and free giveaways are a great way to increase traffic to your booth. Most trade shows have many competing booths, so make sure your display stands out and draws people in. Who you staff your booth with is also essential. Make sure your booth staff is personable, outgoing, and focused on having quality conversations.
Workshops and presentations: These informational sessions are a big draw for attendees. The professional development aspect is the reason their organizations sponsor them to attend in the first place. Take every opportunity to be a presenter at trade shows. Also, attending the presentations of clients is a great way to build relationships.
Dinners and happy hours: Evening events are great networking opportunities. Trade show days can be long and tiring, so many attendees are ready to let loose and socialize afterward. Hosting a dinner or happy hour is the best way to ensure interaction with target customers. Be sure to market and promote your happy hour event well in advance of the trade show.
Private exhibitor events: Other than sponsoring dinners, hosting your own event is a great way to get exposure. These events are usually informational sessions with industry leaders. You can use your product as a demonstration during the event, but it shouldn't be an all-out sales pitch. Remember that attendees are coming to grow their own knowledge as well as learn about different solutions.
6. Referrals
Word of mouth and referrals are an incredibly effective tool for generating leads. Yet, hoping that people spread the word about your business isn't enough. In today's world of constant connection, word of mouth can be created intentionally.
Let's look at three common types of referral lead generation.
Referral marketing programs
Visibility and SEO are great, but nothing tops a recommendation from someone you know and trust. Airbnb is a superb example of a company that leveraged a referral marketing program. Airbnb's referral program, geared toward both the recipient and referrer, is what ultimately helped them grow into the monster they are today. Leveraging a two-way incentive program makes referrals a no-brainer.
Affiliates
Affiliate marketing is probably the least annoying type of marketing for consumers. Like content marketing, affiliates are already providing value when they recommend your brand or product. This lead generation tactic is powerful in building trust and authority because your affiliates are leveraging their existing following.
Supplement companies do an excellent job of this. If you've ever listened to a podcast hosted by a health and wellness guru, they usually begin the show plugging vitamin brands. Those plugs are a result of an affiliate marketing program. By using special links and discount codes, you can track and measure the performance of affiliates.
Influencers
Remember celebrity endorsements? Michael Jordan and Nike. Oprah Winfrey and Weight Watchers. Influencer marketing takes the old-school celebrity endorsement and combines it with today's content marketing. Instagram is a notorious social media platform for influencer marketing. Unlike celebrity endorsements of the past, anyone with a following can become an "influencer" and promote brands.
Influencer marketing builds brand awareness. Like affiliate marketing, you're leveraging the loyal following of the influencer. As a result, it's a slow, organic strategy for lead generation. Like content marketing, it doesn't directly sell your product. Rather, it "influences" the thousands of people who consume their content.
7. Live Chat
At this point, your SEO and PPC strategies will be driving steady traffic to your website. The mistake made by many small businesses is not directly engaging with customers on their site. Answering customer questions while they're on your site increases the likelihood of a sale.
Typical websites usually route customer queries to frequently asked questions (FAQs) or resource pages. In the information age, customers are clicking around from site-to-site, searching for quick answers. Live chat and chatbots allow you to engage with customers in real-time. By creating a virtual conversation, you increase the amount of time spent on your site.
Chatbots automate conversations with customers instead of using a human agent. Live chat can provide powerful information about the customer's journey on your site. This leads to chatbots being able to engage the customer at an optimal time. This increases conversion while reducing the need for cold calls.
In addition, engaging leads while they are on your site provides you with the ability to upsell and cross-sell. When a customer is ready to buy, assistance can help them to make a bigger purchase or increase their order size. Statistics have also shown that 51% of consumers are more likely to buy repeatedly from brands that use live chat.
8. Prospecting
The lead generation tactics in this article are considered inbound strategies. There's much debate in the marketing world about which strategies are considered inbound vs. outbound. In one sense, email marketing means pushing out "one-to-many" messages to a targeted list of contacts, making it outbound. Meanwhile, an email campaign's end goal is to garner inbound interest.
For simplicity's sake, it's easier to think of inbound lead generation as an activity handled by the marketing team. Marketers handle content strategies, create email campaigns, and buy ad placements.
When it comes to outbound lead gen, think of the responsibilities of a salesperson. Although salespeople use the leads cultivated by inbound marketing, they're also responsible for proactive outreach known as prospecting, which has its own tips and tactics. Instead of a mass email marketing blast, they'll send a personalized message to a specific decision-maker. Instead of direct mail campaigns, salespeople will prospect in person at networking events.
The goal of outbound is to start a sales conversation that goes a step beyond visiting a website or opting into an email. Outbound lead generation is manual and time-consuming. For this reason, it's best to use inbound lead generation strategies alongside your outbound strategy.
9. Outsourced Lead Generation Strategies
Unfortunately, for a solopreneur or team of one or two, any lead strategy is going to take time away from closing a deal in the field or drafting a critical proposal. This is why some businesses adopt a strategy of outsourcing a portion of their lead generation activities. Using a service like Upwork, for example, can help speed up email list building, while a service like Hibu can help you increase your brand's visibility in search results or on social media without requiring a minimum ad spend. However, while these services can help increase inbound leads, you or your sales team will still want to take the time to qualify them to ensure you are following-up on the leads with the highest conversion potential.
What to Consider Before You Dive In
Before you begin the lead strategies listed above, you must identify your audience. This is essential whether you're a company of 25 employees or a freelancer. To pick the best lead generation strategies for your business, you must know who you're targeting. For example, if your customers are age 55 and up, Instagram ads might not be your top choice. Make the most of your marketing budget by developing a targeted outreach approach.
Developing an ideal customer profile (ICP) streamlines your sales and marketing efforts. Know who isn't your ideal customer, and you will save marketing dollars. Lead generation for business-to-consumer (B2C) will focus on the personal details and behaviors of customers. Business-to-business (B2B) lead gen will be more focused on job titles and functions within a company.
Below are some of the common criteria used to understand your target audience:
Job titles: By knowing the role of your prospect within their company, you can determine which purchasing decisions they're responsible for. This will help you time and ensure that you're not reaching out to the wrong person.
Age (B2C): Marketers effectively target consumers by age bracket to determine their buying habits.
Income/budget: Know how much your target customers are capable of spending. Some companies will love your product but won't be able to afford it. Knowing their budget beforehand can save you time and effort.
Behavior/intent: Knowing the "intent" of prospective customers is key to capturing them at the right time. Website visits and e-book downloads are behaviors that will let you know they're in the market for a certain solution. Discovering what solution a company already uses can also be a behavioral indicator of whether they're a fit for your product.
Geography: Knowing the location of where your clients allow you to use your marketing budget in specific markets.
Industry/vertical: Targeting customers by vertical helps you "niche down" your offering. Instead of targeting every industry, it's better to take a focused approach. Word of mouth becomes more powerful when your customers are in a similar industry.
Company size: Company size often indicates the budget. It can also determine whether there is a need for your product.
Bottom Line – Lead Generation Strategy Goals
Lead generation is an integral part of your marketing strategy. Generating interest in your product by providing customers with value is the best way to create an audience for your brand. With the rise of the internet, people's purchasing habits have changed. Consumers and businesses are more likely to buy from those that they know and trust. Generating familiarity, awareness, and reasons to take action are the ultimate goals of a solid lead generation strategy.