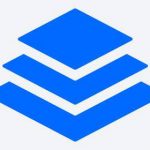 Leadpages is a drag-and-drop landing page builder that helps users create professional-looking pages without any HTML or coding knowledge. It helps customers get more qualified leads with optimized landing pages, online marketing apps, and easy-to-create ads straight from the Leadpages dashboard. Ready to try Leadpages? Get a free trial.
Leadpages Pricing
Leadpages offers three subscription plans: Standard ($37/month), Pro ($79/month), and Advanced ($321/month). The main differences between the plans include unlimited A/B split testing, priority phone support, as well as premium features such as advanced CRM integrations and sub-accounts.
Standard

Pro

Advanced

Monthly Pricing
($/Month)

$37

$79

$321

Annual Pricing*
($/Month)

$25

$48

$199

Want to optimize your landing pages? Try Freshmarketer.
The annual and two-year subscription plans are paid in full every start of the billing cycle.
Top Landing Page Builders 2019
ClickFunnels™$$$

+ Robust feature set

+ Advanced analytics

- Support is slow

- Hard to learn

For: Established businesses

Unbounce$$$

+ Dynamic text replacement

+ Great support

+ Easy to use

- System lags a bit

- Limited extra features

For: Any small business (sales, lead gen)

Leadpages$

+ Affordable

+ Lots of templates

+ Focus on lead gen

- Limited functionality

For: Real estate agents, consultants

Instapage$$

+ Intuitive

+ Pop-up options

+ Good support

- Pricey for high traffic

- Integrations aren't complete

For: Entrepreneurs,

tech-wary individuals

Read Reviews
Read Reviews
Read Reviews
Read Reviews
Summary of Leadpages User Reviews
What Leadpages Does Well
Users who gave Leadpages a positive review said that it's very easy to use and navigate. Users also like how quickly they can produce a landing page from the drag-and-drop editor within the platform.
What Leadpages Does Not Do Well
Users who gave Leadpages a negative review wished that there is more room for customizing the look and feel of the pages. Some users also noted the software is more expensive than other providers in the market.
Most Helpful Positive User Review
"I have loved Leadpages from the very first day I saw their webinar. I highly recommend the tool to EVERYONE in the business. Leadpages helped me increase my sales by 1,100% because of how easy it was. I was able to automate my sales and marketing funnel online from a very archaic system that was previously only manual. It's quick to set up, the pages look great, anyone can figure it out. Their support is wonderful. I love their Facebook group, too — very insightful and super helpful."

— Amanda
Most Helpful Negative User Review
"It's limited. The drag-and-drop tool is a bit clumsy/takes some time to get it to update correctly. I wouldn't use it to replace a real website, just as an additional tool for an existing site. I wish I had more opportunity to test out the tools and get a real sense of how well they work/how flexible they are. I wish there was a little more customization possible with the builder."

— Johanna
Leadpages Features
Check out the list below of some of Leadpages' features:
Unlimited Landing Pages
Unlimited Pop-Ups
Unlimited Leads and Traffic
Mobile Responsive Pages
Lead Magnet Hosting and Delivery
Real-Time Analytics
Sub Accounts
Helpful Landing Page Builder Resources
6 Best Website Builders for Small Business — Read our buyer's guide for a comparison of the top six website builders for small businesses. We compar each of them to give you an idea of which website builder will work best for your business needs.
Top 25 Creative Splash Page Examples from the Pros — A splash page is a website's introduction page that users see before being directed to the main page. Check out this article where we shared 25 of the best splash page examples from around the Internet for inspiration.
Real Estate Landing Pages in 2018: The Ultimate Guide with Examples — Mastering the art of real estate landing pages is quickly becoming a crucial skill for real estate professionals in 2018. In this article, we shared the basics of building, designing, and optimizing landing pages.
How Much Does a Domain Name Cost: New Registration & Private Sellers — Do you need a domain name in order to create a website and professional email account? Read on as we uncover the cheapest places to buy a domain and show you how to buy from a private seller.
Leadpages FAQ
Does Leadpages offer a free trial?
Yes. Interested users can try each plan free for 14 days.
Can I switch to a different plan anytime?
Yes. However, you will be charged with the difference between your previous plan and newly selected plan. If you switch to a different plan during the free trial, it will automatically become an active paid membership.
Popular Integrations
When choosing a landing page builder, it's important that the platform integrates with other applications your business is currently using. Here is a list of some of Leadpages' popular integrations:
Top Leadpages Alternatives
Not sure if Leadpages is the right fit for you? Read our reviews of all top landing page builders for comparison.
Disclosure: I am an independent ClickFunnels™ Affiliate, not an employee. I receive referral payments from ClickFunnels™. The opinions expressed here are my own and are not official statements of ClickFunnels™ or its parent company, Etison LLC.