LeanLaw Review: Features and Pricing 2022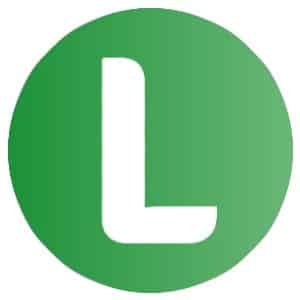 What We Recommend LeanLaw For
LeanLaw is our choice for the best law firm accounting software for lawyers using QuickBooks Online. LeanLaw claims to be the only dedicated legal billing solution in the QuickBooks App Store. Unlike similar software, you don't have to sync your data because there's an automatic two-way sync in real-time. If your firm has been using QuickBooks to manage your trust accounts, you can further expand this functionality and make this process a breeze by using LeanLaw.
LeanLaw Is Especially Good For
Lawyers and law firms using QuickBooks Online: LeanLaw integrates with your existing QuickBooks Online account to expedite your legal trust account reconciliation and billing workflows. LeanLaw's integration with QuickBooks Online provides full-featured accounting, including check printing, three-way bank reconciliation, and invoicing.
Attorneys who manage relatively simple or routine legal issues: Lawyers managing simple cases like wills or uncontested divorces usually charge flat fees. LeanLaw lets you track time against fixed fees easily.
Law firms that need an approval workflow for approving and sending invoices: LeanLaw allows the billing partner to make adjustments to time and expenses before they're added to an invoice.
Solo practitioners who need simple time tracking: If you're a solo practitioner that only needs to track time spent on a legal matter and calculate billable hours based on hourly rates, then LeanLaw's Core plan is enough for you.
LeanLaw Is Not a Good Fit For
Lawyers and law firms that prefer all-in-one software: If you prefer a solution that doesn't require a separate subscription to an accounting program, you should consider CosmoLex. It has a built-in accounting system, so you don't have to use QuickBooks or any other accounting program.
Law firms that need matter management: LeanLaw is strictly for timekeeping, billing, and accounting. If you're looking for a solution for managing case-related matters and organizing documents, communications, and critical information about your firm, you should consider PCLaw, our pick for overall best law firm accounting software.
Law firms working with contract lawyers or outside counsel: LeanLaw has no client portal to share files with your client or co-counsel. Zola Suite includes a dedicated client portal that can also be used by a co-counsel.
Are you looking for something different? If you think general bookkeeping software might be right for your law firm, check out our guide to the best small business accounting software.
LeanLaw Compared to Competitors
| | | | | | |
| --- | --- | --- | --- | --- | --- |
| | | | | | |
| | | | | | |
| Price per User per Month | From $50 | From $89 | Custom quote | From $39.95 | From $69 |
| Trust Accounting | ✓ | ✓ | ✓ | ✓ | ✓ |
| Matter Management | N/A | ✓ | ✓ | ✓ | ✓ |
| Built-in Triple Reconciliation | N/A | ✓ | N/A | ✓ | ✓ |
| Integrated Payroll System | Integrates with QuickBooks Online | N/A | N/A | Integrates with Xero | N/A |
| Client Intake Forms | N/A | N/A | ✓ | N/A | ✓ |
| Customer Relationship Management (CRM) | N/A | N/A | N/A | N/A | ✓ |
| Document Management | N/A | ✓ | ✓ | ✓ | ✓ |
| | | | | | |
LeanLaw Pros and Cons
PROS

CONS

Offers full-featured accounting with QuickBooks Online integration
Requires separate subscription for QuickBooks Online
Supports all kinds of fixed-fee billing methods
Has limited features compared to most other similar software programs
Simple and easy to use—ideal for beginners
Can't create invoices without QuickBooks Online account
Includes a comprehensive mobile app
No CRM tools or client intake forms
LeanLaw Pricing
LeanLaw is offered in three packages with prices that start at $50 per user, per month, when billed annually. The entry-level plan (Core) includes basic features, such as timekeeping and invoicing. More advanced features are offered in the higher plans (Pro and Complete), such as Legal Electronic Data Exchange Standard (LEDES) billing, advanced reporting, and access to legal accounting experts.
You can sign up for a two-week trial in Core and Pro plans. See the detailed plan comparison below.
QuickBooks Online Pricing
All four QuickBooks Online versions integrate with LeanLaw. The best version depends on your firm's size and operational workflows, and it's best to involve your accountant or bookkeeper in the decision-making. You can learn more about the different versions of QuickBooks Online in our Quickbooks Online comparison guide.
Below is a quick breakdown of QuickBooks Online pricing:
Simple Start: $25 per month for one user
Essentials: $50 per month for up to three users
Plus: $80 per month for up to five users
Advanced: $180 per month for up to 25 users
New users can choose between 50% off for three months or a 30-day free trial. Read our review of QuickBooks Online to see if you can leverage it along with your LeanLaw account.
LeanLaw Tiered Pricing Table
| Pricing & Features | Core | Pro | Complete |
| --- | --- | --- | --- |
| Price per User per Month (Billed Monthly) | $50 | $65 | Customized quote |
| Price per User per Month (Billed Annually) | $40 | $55 | Customized quote |
| Timekeeping | ✔ | ✔ | ✔ |
| Invoicing | ✔ | ✔ | ✔ |
| Trust Accounting | ✔ | ✔ | ✔ |
| QuickBooks Online Integration | ✔ | ✔ | ✔ |
| LEDES Billing | N/A | ✔ | ✔ |
| Matter-based Accounting | N/A | ✔ | ✔ |
| Unlimited Bulk Invoice Processing | N/A | ✔ | ✔ |
| Multiple Trust Accounts | N/A | ✔ | ✔ |
| Advanced Reporting | N/A | N/A | ✔ |
| Free Migration From Existing Software | N/A | N/A | ✔ |
| Complete Setup of LeanLaw & QuickBooks Online | N/A | N/A | ✔ |
| Access to Legal Accounting Experts | N/A | N/A | ✔ |
LeanLaw Features
LeanLaw helps you transform QuickBooks Online to fit the needs of your legal practice. It adds timekeeping, billing, invoicing, and trust accounting features that are particularly useful for law firms and practicing attorneys.
Dashboard
LeanLaw's dashboard provides you with quick access to the most commonly used features, including a calendar with timers, recorded time entries, expenses, billing, clients, and matter management. From the dashboard, you can also access different reports, including reports by client and matter, reports by responsible lawyer, and other accounting reports.
While LeanLaw's simple dashboard may appeal to new law firms and practitioners, more established law companies with multiple clients and heavy projects might look for a more comprehensive alternative. For instance, PCLaw and CosmoLex have more robust dashboards, including dashboards for managing clients and law practice and for viewing recent activities. Also, unlike most similar programs, LeanLaw has no document management feature.
QuickBooks Integration
LeanLaw's unique strength is its deep integration with QuickBooks Online, which not only simplifies your legal accounting but also your legal billing workflow. Enter your time in LeanLaw, and it'll be pushed to invoicing automatically and then straight to your QuickBooks Online account. With QuickBooks Online plus LeanLaw, you won't be dealing with two sets of books, as data is always in sync. You can connect LeanLaw to any QuickBooks Online account.
Timekeeping
To help you bill clients properly, LeanLaw allows you to track hours in multiple ways, including a time tracker mobile app, calendar view with timers, and a web app pop-up. These tools help you check if there are gaps in your billable hours so that they can be remedied immediately. Bulk time entry is also included in all LeanLaw subscriptions.
From the web dashboard, you can track time using the timer or by manually entering your working hours. To track time using the timer, go to the Calendar tab and click on the Start New Timer button located below the calendar.
Another option is to enter the time you've worked using worksheets manually. To do this, select the Time Entries tab, and enter the number of hours you worked for a certain client and matter. All time entries recorded can be tracked on the Time Entries page.
Billing & Invoicing
LeanLaw follows LEDES and American Bar Association (ABA) standards for billing and invoicing clients. You can add standard litigation, patent/intellectual property, and bankruptcy codes to your billings, to ensure that they're compliant with LEDES and ABA standards. Electronic invoices are then generated automatically and submitted to LEDES billing systems, including Legal Tracker, eCounsel, Lawtrac, and CounselLink.
Billing and Invoicing Workflow
Once a new time entry is created, it goes to the Ready To Bill tab under the Billing section automatically. From the Ready to Bill tab, you need to pick a client or matter to bill and then click on the arrow on the left side, which will then lead you to the screen where you can edit and format your invoice. Click Prepare Invoice, and you'll be redirected to the Draft Invoice screen.
From the Draft Invoice screen, you can make adjustments to your invoice, including the description, time, and billed amount. Once you're happy with the invoice, click on Create Draft Invoice. Your invoice will then move to the Drafts tab for approval. Once approved, select Submit to QuickBooks. The invoice will go to QuickBooks Online automatically and is ready to be sent to the client. You can revert your invoice back to Drafts if you need to make some additional changes.
The animated GIF below shows the step-by-step process of billing and invoicing clients from LeanLaw to QuickBooks Online.
Trust Accounting
LeanLaw's built-in trust accounting can be integrated into the user's legal invoicing workflow. This makes it easier for you to make legal trust deposits and pay invoices straight from your client's trust accounts. These trust transactions are then synced automatically with QuickBooks Online, eliminating manual data entry.
While the accounting is done in QuickBooks, the real-time two-way sync between QuickBooks and LeanLaw allows LeanLaw to pull the account balances and display the reconciled trust balances. You can view all of your funds held in trust from the Billing tab.
The amounts displayed in a column with the QuickBooks logo are pulled directly from the QuickBooks ledgers for both the bank accounts and related liability accounts. Therefore, you can see that your accounting records agree with your billing records easily and that all trust accounts are reconciled.
The trust balances pulled from QuickBooks can also be viewed within LeanLaw in a report format and even added to your client's invoice so they know the full status of their account. LeanLaw has created this video to help explain their trust accounting process further.
Client-based Accounting or Matter-based Accounting
With LeanLaw plus QuickBooks Online, you can choose between accounting by client or matter. For instance, we recommend matter accounting if you need to track trust funds separately for each matter. Pick client accounting if you need to add time or expenses from multiple matters to the same invoice. LeanLaw uses client-based accounting by default, but you can change it anytime from the QuickBooks tab in LeanLaw.
Expense Tracking
You can choose to enter expenses either in your LeanLaw or QuickBooks Online account. Whichever method you choose, data is synced automatically between the two. LeanLaw also allows you to attach invoices directly to your expenses and tag the client to ensure that they're always up to date.
To enter an expense in LeanLaw from the web dashboard, go to the Expenses tab, click on the +Create Expense button on the far left side of the screen, and then provide the required information on the Add Expense form. Click Save to record the expense.
LeanLaw QuickBooks Online ProAdvisors
LeanLaw has a special program that matches legal firms to QuickBooks ProAdvisors, who are accountants that have passed a certification exam from Intuit demonstrating proficiency with QuickBooks. LeanLaw provides the necessary support to help law firms find QuickBooks ProAdvisors who are also proficient in LeanLaw. Contact LeanLaw to be matched with a ProAdvisor.
Mobile App
4.6

On App Store
As with the web dashboard, LeanLaw's mobile app allows you to track time using a timer or manual entry. You can track your billable and non-billable hours and new time entry and expense on the go. Download the app on Google Play and the App Store.
Reporting
LeanLaw reports include time and expense reports, client reports, timekeeper reports, and lawyer compensation reports. With LeanLaw, you can drill down into reports to get deeper insights into the financial standing of your law firm. For instance, instead of checking your monthly invoice payments received, you can delve into specific details, such as revenue by attorney, revenue from a client, revenue by practice area, or revenue allocated to originating attorneys.
Customer Service and Ease of Use
LeanLaw itself is fairly easy to use, with a very simple interface. From the main page, you'll directly access the timekeeping tool, along with other features found at the top of the screen. The main tabs include Calendar, Time Entries, Expenses, Billing, Clients, Matters, and Reports. The program features user-friendly terms and list boxes for easy navigation.
However, to fully leverage LeanLaw, you should be familiar with QuickBooks. If you need help learning QuickBooks Online, check out our free QuickBooks Online tutorials.
You can contact LeanLaw customer support through email or over the phone. You can also check out their online collection of help materials, including frequently asked questions and how-to articles. If you need help with advanced data migration, custom setup, or customized training on LeanLaw's key features, you can sign up for a premium onboarding training session.
LeanLaw Alternatives
| | | |
| --- | --- | --- |
| Best for: Law firms that prefer all-in-one software | Best for: Law firms that need matter management | Best for: Lawyers who want a secure portal to share documents |
| Software from: $89 per month | Customized quote | Software from: $69 per month |
Bottom Line
LeanLaw isn't as robust as other law accounting software like PCLaw and CosmoLex, but it can be a powerful solution for your legal time tracking and billing needs. If you can afford the additional price, you can convert LeanLaw into terrific accounting and invoicing software by integrating it with QuickBooks Online. There are other legal practice management applications that integrate with QuickBooks, but we think that LeanLaw and QuickBooks Online are an ideal match.