Please note that this scholarship is no longer active; however, we'd like to acknowledge all of the talented individuals who have contributed to this competition over the years. Previously, the competition was open to applicants who had written a business plan for a competition or class, or to further their entrepreneurial ventures. In that theme, the scholarship requirement was to write and submit a 500 to 1,000 word essay: "What I learned from writing a business plan." 
Previous essay topics have included:
What I learned about researching ______ for the business plan.
What I learned about the  _____ industry while researching the business plan.
What I learned about the key assumptions that my plan depended upon.
Why I no longer thought the business was viable after writing the plan.
How and why the business plan changed during the process of getting feedback.
David Waring and Marc Prosser, the co-founders of Fit Small Business, judged the essays based on the originality, writing style, and quality of ideas. The best overall submissions were awarded a $2,500 cash scholarship. 
Eligibility Requirements:
Any student enrolled in an undergraduate or graduate degree program at any accredited American College, University or Trade School with a documented disability was eligible to apply for the scholarship. The scholarship was open to students with any type of disability, including but not limited to physical disabilities, medical conditions, mental and psychiatric conditions, speech and language, learning disabilities, behavioral conditions, and all other disabling conditions.
Prizes:
For the past five years, $2,500 scholarships were awarded twice annually, once in the spring and once in the fall, for the best original essay on the prompt: "What I learned from writing a business plan."
We'd like to thank every individual who took the time to write and submit their essay for the scholarship competition over the years. We have enjoyed reading your submissions and learning about your experiences writing business plans. We are excited to continue to provide helpful resources to current and aspiring entrepreneurs through our editorial content. 
At this time, the scholarship is closed; however, we invite you to read more about previous winners below.
Previous Scholarship Winners
Fall 2018 Winner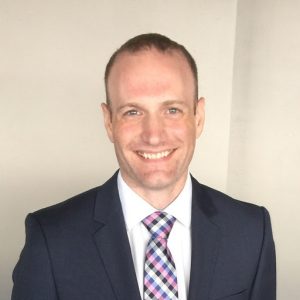 Jason Schiffner is a student at the San Jose State University.
Anticipated Major: Music Education
Excerpt from Essay:  
My plan assumed that product knowledge was a business strength. I had ten years of tactical experience. I knew the inventory I was selling with a thorough working understanding. I was fresh out of the military with combat action. I thought that customers would highly value my product expertise. However, I soon discovered that retail is something very personal. When people shop for something they don't need, yet desire, it's because they want to satisfy their cravings. I realized the customers were little interested in my product knowledge because it didn't positively affect their ability to fulfill themselves through their purchases. Therefore, my revelation was a simple one: customer satisfaction is everything. After all, they spend the money that fuels the business. It's more important that the customers are happy with the product than if they understand everything the product can do for them.
Spring 2018 Winner
Kaylin Squyres is a student at the University of Arizona – Eller College of Management.
Anticipated Major: MBA with a focus in marketing
Excerpt from Essay:  
By making the assumption that the company upheld certain ethical values, I was able to implement a strategy that I could actually get behind. There is sometimes an association with business-people as purely capital-driven. As I will soon begin my graduate education that will prepare me to become a young businesswoman, I am proud that I entered the field maintaining the integrity that I plan to uphold in my career.