LegalShield is a company that offers a monthly membership for small businesses that need legal advice and representation. They cover services for landlord tenants, consumer finances, estate planning, and more. We compiled LegalShield reviews from our website and around the web and found that it has mainly positive ratings. We also shared the subscription options available for small businesses.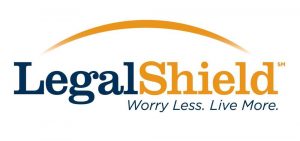 Summary of LegalShield User Reviews
What LegalShield does well:
Most of the positive reviewers cite quality service and helpful legal services from LegalShield. Clients commend the company on how they have helped them in many ways, including but not limited to employee disputes, legal documentation checking, and answering queries about legal advice.
What LegalShield does not do well:
Most of the negative reviews we saw discussed LegalShield's inability to respond to customer complaints in a timely manner. Others mentioned that the company assigned them to a firm that was not in their home state
What Online Legal Service is Right for You?.
Most Helpful Positive User Review:
One user who left a positive review on Consumer Affairs said that LegalShield helped him resolve a dispute between him and his web hosting company. He was able to win the dispute because of the letter written on his behalf by a lawyer assigned to him by LegalShield.
Most Helpful Negative User Review:
One negative reviewer on BBB complained that LegalShield made it difficult for her to cancel her membership. She constantly emailed and sent letters to the company to request a cancellation, without any replies. She still gets charged for services she is not using.
LegalShield Pricing
LegalShield has three pricing options, which range from $39 – $149 per month. All three plans offer legal consultation, as well as Trial Defense Services. The main difference between the three plans is in the number of employees the business can have.
| | Small Biz 10 | Small Biz 50 | Small Biz 100 |
| --- | --- | --- | --- |
| Price | $39 per month | $89 per month | $149 per month |
| Employees | 10 or fewer | 50 or fewer | 100 or fewer |
| Calls or Letters per Year | 20 | 30 | 40 |
| Collection Letters Per Month | 5 | 10 | 15 |
| Documents Reviewed Per Year | 20 | 30 | 40 |
LegalShield Legal Services Features
Check out the list below of some of LegalShield's features.
General Consultation
Designated Consultation
Contract & Document Review
Debt Collection Assistance
Letters & Phone Calls
Trial Defense Support
Useful LegalShield Resources
LegalZoom C-Corp: How To Form A C-Corporation With LegalZoom – If you are planning to take your company public, we recommend forming a C-corporation. Learn how to use LegalZoom to upgrade your LLC or immediately form a C-Corporation.
Best Business Structure: LLC vs S Corp vs C Corp & More – Are you wondering which business structure is ideal for you? Find out the difference between an LLC, S Corp, C Corp and other business structures.
Other Business Law Articles – Learn more about business laws using our guides and resources. From zoning, partnership agreements, UCC liens, and more, find out what the legalities of business structures require.
LegalShield Overview Video
This video provides an overall background on how businesses can maximize LegalShield's full potential to provide online legal services.
Top LegalShield Alternatives
Not sure if LegalShield is the right fit for you? Read our online legal services comparison guide or check out one of these three LegalShield competitors.