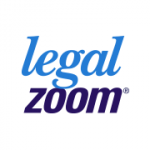 LegalZoom is a company that helps small businesses manage and handle legal matters by preparing and filing the legal paperwork on their behalf. They offer business structures such as LLCs, corporations, nonprofits, and more. We compiled LegalZoom reviews from our website and around the web and found that it has a mix of positive and negative ratings. We also shared the subscription options available for small businesses. Ready to learn more? Visit LegalZoom.
Summary of LegalZoom User Reviews
What LegalZoom does well:
Some clients found LegalZoom's service to be intuitive to their needs. Positiver reviewers felt that the service is easy to use and the processes are understandable even for people with no knowledge of legalese.
What LegalZoom does not do well:
The negative reviews state that LegalZoom's clerks lack training and did not handle their requests well. According to them, LegalZoom did the job sloppily and they had to pay for faulty services. These opposing reviews may mean that LegalZoom is not consistent when it comes to their quality of service.
What Online Legal Service is Right for You?
Most Helpful Positive User Review:
"This is the first time I have created an LLC. LegalZoom has simplified this process for the everyday person. There are no intimidating/confusing forms to fill out. Lastly, I was scheduled to receive the paperwork for my LLC between February 13-24 and I received it over a week in advance ."

— Penadirector
Most Helpful Negative User Review:
"Haven't gotten my finished paperwork yet, was told the process would take 30 days. Looks like it will be closer to 60. Every step of the process, every screen even had an upsell offer associated with it. Finally, the status page is misleading. It has said delayed by the State government – state processing is taking longer than expected. When I called tonight, the representative told me that the documents will be sent to the state tomorrow. That means that since September 28th, LegalZoom has had my finished documents and done nothing and led me to believe they had been sent to the State and the State was taking too long.

In addition, I have to keep checking the website. I don't get an email or a phone call if something is needed. I have to check the web site and then call them. Customer service wait times are horrible, almost always over 20 minutes."

— Troy Henshaw
LegalZoom Pricing
LegalZoom has 3 plans ranging from $149 to $369, exclusive of state filing fees. Clients can also request additional services such as S corporation status attainment and Professional Corporation for an extra fee.
Economy

Standard

Express Gold

Visit LegalZoom to Learn More

Price

$149

$239

$369

Preliminary Corporation Name Clearance

✔

✔

✔

Articles of Incorporation Filing

✔

✔

✔

Official Corporate Seal

✖

✔

✔

Priority Rush Service

✖

✖

✔

Expedited Federal Tax ID (with Discount)

✖

✖

✔

Attorney Advice (30-Day Free Trial)

✖

✖

✔
LegalZoom Legal Services Features
Check out the list below of some of LegalZoom's features.
Filing of LLC state documents
Personalized operating agreement
Name availability check and business filing
Financial account authorization letter
Shipping
Company seal & binder
20 customized membership certificates
Federal Tax ID (EIN) discounted and expedited
30 day trial of business advisory plan
Compliance calendar
Registered agent
International shipping
Useful LegalZoom Resources
LegalZoom vs Rocket Lawyer – Which is the Best for 2018? – Read our guide for a comparison of these two online legal services for small businesses. We compare Rocket Lawyer vs. LegalZoom to give you an idea of which online legal service will work best for your business needs.
Best Business Structure: LLC vs S Corp vs C Corp & More – Are you wondering which business structure is ideal for you? Find out the difference between an LLC, S Corp, C Corp and other business structures.
Other Business Law Articles – Learn more about business laws using our guides and resources. From zoning, partnership agreements, UCC liens, and more, find out what the legalities of business structures require.
LegalZoom Overview Video
This video provides an overall background on how businesses can maximize LegalZoom's full potential to help businesses using their legal services.
Top LegalZoom Alternatives
Not sure if LegalZoom is the right fit for you? Read our online legal services comparison guide or check out one of these three LegalZoom competitors.