Banks have been loaning less to small businesses. In 1995, small business loans (loans under $1 M) represented over 50% of all loans not related to farming or housing. By 2012, that number had dropped to under 30%. (Source: Cleveland Fed)  This has created a huge need for a small business financing solution. While not the first company to tackle this problem, Lending Club small business loans may be the best solution.
Need some money for your business? Click here to get our FREE Guide:
How to Get a Small Business Loan.
Highlights:
Lending Club offers small businesses a quick approval process. Initial approval comes within minutes for loans.
Much longer borrowing periods than merchant cash advances or convenience capital loans, up to 5 years.
Interest rates that can be ⅓ of popular online small business lending services.
Infographic Courtesy of Smarter Finance USA
Details Of Lending Club small business loans program.
Minimum Qualifications: 2 years in business and $100,000 in revenues
Loan Amounts:  From $15,000, Up to $100,000
Interest Rates: 5.9% – $29.9%
Terms: 1, 2, 3, and 5 years
Fees: 1% – 6% One time origination fee
Payment Terms: Monthly ACH payment
Personal Guarantee: One personal guarantee from an owner with 20% or more equity
Where To Apply For These Loans: click here
Where To Invest In These Loans: Not currently available for the public
FitSmallBusiness Interview's Lending Club's Tom Green
Lending Club is known as a marketplace for consumer loans. While individuals looking to take out loans for business purposes could do so through the Lending Club platform, they were personal loans whose rates and terms were based on the person's credit history. Now, Lending Club has a specific product for small business borrowers. This product went public on March 20th, 2014.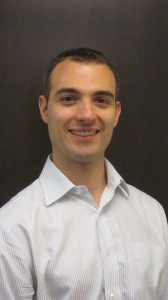 Lending Club made available Tom Green, their Vice President of New Business Initiatives for an interview about Lending Club's business loan product. In the interview, he revealed that Lending Club's business loans were targeted at companies with $100K to $5 million in annual revenue, at least two years of operating history, and who wanted a "true" commercial loan. When asked clarify, Tom Green explained that Lending Club's product was a loan rather than a merchant cash advance. Merchant cash advances are a popular form of short-term financing in which a company sells future credit card or paypal receipts.
Tom Green indicated that the business product had many similarities to the consumer lending product. Loan payments include both interest and principal and are made monthly in equal amounts by the borrower until the loan is paid in full at a set expiration date. However, business borrowers have more choices than individuals when it comes to loan terms with maturities of 1, 2, 3, and 5 years.
Another nice feature of Lending Club's small business loan product is quick approval. Within a few minutes, a prospective business borrower can get an approval or rejection and an interest rate at which they can borrow. Finalizing the loan requires the borrower to provide paperwork confirming the information they provided.
Lending Club requires business loans have personal guarantee by an owner of the company with more 20% equity or greater.  Regardless of the number of shareholders, only one is required to provide a personal guarantee promising to pay the loan if company does not.
The most important characteristic of Lending Club's small business loans is their interest rates.  The interest rates on loans are set between 5.9 and 29.9%.
During my conversation with Tom Green, I asked numerous times and ways how interest rates were determined for specific loans. Each time, the question was answered without any specifics. He indicated that the company's financials, the financial situation of the person guaranteeing the loan, and the length of time the money was being borrowed, all played a role.
However, Lending Club's highest interest rate on small business loans is more attractive than the effective interest rates offered by many other firms in the online small business financing space like Kabbage Capital. The effective interest rate on merchant cash advances by Kabbage can exceed 50%. Kabbage, which specializes in serving online merchants selling through eBay and Amazon, ironically represents a huge improvement over traditional cash advances, which can have an effective interest rate over 80%.
Comparing Kabbage and Lending Club small business loans is poor comparison. Kabbage is a provider of very short-term capital, six months or less. Lending Club is providing "real" loans of up to five years, and is still delivering a better interest rate than Kabbage!
Apply For A Small Business Loan with Lending Club.
Need some money for your business? Click here to get our FREE Guide:
How to Get a Small Business Loan.