Less Annoying CRM Review: Is It Right for Your Business?
This article is part of a larger series on CRM.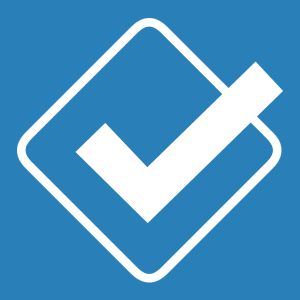 Less Annoying CRM is a web-based customer relationship management (CRM) solution that allows small businesses to manage their contacts, leads, notes, calendars, and tasks. It also comes with email logging, data import and export, and basic reporting features. This platform is best for small teams looking for a simple, low-cost CRM solution.
Who Less Annoying CRM Is Good For
Small businesses looking for a simple CRM: Less Annoying CRM's contact management system has an organized and user-friendly interface. It also has a simple and affordable pricing scheme. These are the reasons why this platform is included in our list of the best simple CRM solutions.
Professionals managing critical recurring tasks: Less Annoying CRM's lead reporting and interaction tracking capabilities are suitable for those in industries with highly repeatable business processes, like sales, insurance, financial planning, and manufacturing. The platform provides a simple way to make sure they don't overlook any task. It is one of our top recommended insurance CRM software.
Real estate agents needing a CRM to track property deals: Real estate agents can customize Less Annoying CRM's simple buyer and seller pipelines to map out their essential workflows and track their property deals. Check out our guide to the best real estate CRM software for more options.
Who Less Annoying CRM Is Not Good For
Small businesses looking for a free CRM: While Less Annoying CRM offers an affordable pricing scheme, it does not have a free option. If your team cannot afford a paid subscription yet, read our guide to the top free CRM platforms.
Teams needing a CRM with a built-in call center system: Less Annoying CRM does not have phone system features. If you need CRM software that combines calling tools with contact management features, check out our list of the best CRM platforms for call centers.
Salespeople seeking a CRM with robust social integrations: Unlike Sprout Social and HubSpot, Less Annoying CRM is not equipped with tools for social media monitoring and management. If you need more options for CRM systems that will help you engage with your customers and prospects, browse through our recommendations for the top social CRM platforms.
Looking for something else? Check out our list of the top CRMs for small businesses.
Less Annoying CRM Overview
Less Annoying CRM Pricing
Less Annoying CRM offers a single pricing plan that costs $15 per user, per month for smaller teams. This package includes contact management, calendar and task management, as well as lead and pipeline management.
If you have more than 10 users, contact Less Annoying CRM's sales team to request an enterprise plan with customized pricing. You may also request a demo or sign up for a 30-day free trial to explore the platform's capabilities.
Less Annoying CRM Features
Less Annoying CRM offers basic tools for managing your contacts, customer relationships, calendar, and tasks. Its lead and pipeline management tools help you close more deals and track business deals to make sure that nothing falls through the cracks. It also has helpful customization options for fields under your contacts, companies, and pipelines.
CRM
---
Mobile Access
---
Reporting & Analytics
---
Third-party Integrations
---
Ease of Use
Less Annoying CRM lives up to its name by providing users with a simple interface that is easy to navigate. It also comes with a short learning curve, so you don't need to spend extra time just to train your team on how to use it. Still, it offers online resources that you can refer to whenever you have questions about its features and functionalities.
Customer Service
Less Annoying CRM offers free email and phone support for its users from 9:00 a.m. to 5:00 p.m. Central Time on weekdays. In addition, it conducts employee training via phone or online meetings. You can also contact its support team using the online form on the website.
For common concerns on the features and integrations of Less Annoying CRM, you can take advantage of its collections of resources and articles from its help center. If you need in-depth account reviews or demos, you may schedule a consultation with them via Calendly.
Less Annoying CRM Alternatives
If you're not sure if Less Annoying CRM is the right fit for your business needs, below are some alternatives that you can consider:
*Based on annual billing. Monthly pricing is also available at slightly higher rates.
You can also check out our guide to the top six simple CRMs for more options.
What Users Think of Less Annoying CRM
Most of the users who posted Less Annoying CRM reviews online love its ease of use, intuitive interface, and affordability. According to them, it provides an easy and efficient way to organize their contacts and customer communications. They also praised the quality of its customer service team, saying the support team is prompt and helpful in responding to their requests.
As of this writing, it has garnered the following scores from popular review sites:
One of the common points for improvement that users mentioned is Less Annoying CRM's lack of reporting and dashboard customization options. It currently allows you to generate basic activity and lead reports. While it lacks a mobile app, users mentioned they can easily open and navigate it from both desktop and mobile web browsers.
Bottom Line
Less Annoying CRM provides users with a web-based CRM that comes with powerful contact, lead, pipeline, calendar, and task management capabilities. It is an ideal choice for individual users and small to midsize businesses needing a user-friendly, low-cost CRM solution. Try a live demo or sign up for a 30-day free trial to find out if Less Annoying CRM is the right fit for your business.