Lightspeed Restaurant is a cloud-based point-of-sale (POS) software and payment processing system for food service businesses. Lightspeed Restaurant has front-of-house management features that make it a great fit for full-service restaurants, and tools to manage multiple locations that are ideal for chain restaurants. It starts at $69 per month, which is average for a POS system.
Lightspeed Restaurant is a great POS choice for any food service business, especially those looking for inventory management, seating and front-of-house management, and a robust reporting system. Try Lightspeed Restaurant free for 14 days (no credit card required).
How Lightspeed Restaurant Works
Lightspeed Restaurant is a hardware, software, and payment processing system that helps with critical aspects of managing a restaurant business including order taking, menu management, overseeing tables, employee management, and detailed reporting. This cloud-based POS system runs on iPads or desktop computers and helps servers, hosts, and kitchen staff provide quick and accurate service while management can track performance metrics in real time.
Lightspeed Restaurant's essential features include:
Front of house operations: Tableside ordering, table mapping, upsell reminders, and customizable menus
Back of house operations: Inventory management, kitchen display features, and delivery and takeout order management
Staff management: Employee accounts, clock-in & out, permission levels, and employee reports
Payments: Built-in PCI-compliant payment processing, offline mode, check splitting
Customer management: Customer profiles, time promotions, loyalty programs, gift cards
Analytics and reporting: Robust analytics platform with ability to create custom reports
Who Lightspeed Restaurant Is Right For
Lightspeed Restaurant is designed with many different food service businesses in mind. There are features specifically for full service restaurants, bars and nightclubs, quick service restaurants, cafes, and hotel restaurants. Lightspeed Restaurant also lets you manage multiple restaurant locations under one centralized dashboard, making it a great fit for chain businesses.
Specifically, Lightspeed Restaurant is best for:
Full service restaurants: Lightspeed has table mapping and tableside ordering features for managing sit-down diners.
Quick service restaurants: Lightspeed has customer facing display, self-serve kiosks, and kitchen display systems for managing fast-paced quick service orders.
Cafes: Lightspeed has a user-friendly interface and an offline mode to easily take orders anywhere, and a loyalty program to keep customers coming back.
Bars: Lightspeed has a tab feature so bartenders can quickly open customer tabs and take orders.
Hotel restaurants: Lightspeed integrates with many hotel management platforms, so all of the customer data and orders sync directly.
Chain restaurants: Lightspeed lets businesses manage data like inventory and peak-hour planning across multiple locations in one centralized dashboard.
Overall, Lightspeed Retail is a robust POS and business management software system for just about any type of eatery. Features can be customized to fit your specific needs, and Lightspeed has many integration partners to sync with accounting, scheduling, and online ordering. Plus, Lightspeed offers a variety of kitchen displays, customer facing displays, and self-ordering solutions so you can create a customized setup for managing orders.
Lightspeed Restaurant Costs
Lightspeed Restaurant starts at $69 per month for one register, which is about standard for a restaurant POS. Lightspeed offers hardware bundles with accessories such as receipt printers, cash drawers, and kitchen printers. Computers and iPads are sold separately. Lightspeed also includes payment processing, with rates of 2.6% plus 10 cents per transaction, which is not the lowest rate available, but is pretty standard for built-in payment processing solutions.
Specific Lightspeed Restaurant costs include:
Monthly subscription fee: Starts at $69 per month for one register
Startup costs: With iPad and other hardware purchases, businesses can expect to pay $400 – $1,000 per register.
Payment processing: You can opt for Lightspeed's payment processing, which has a 2.6% + 10 cents transaction fee, or one of Lightspeed's payment partners. Credit card terminals sold separately for a quoted price.
Add-on features: Lightspeed has extra features like Lightspeed Loyalty, which starts at $45 per month. Kitchen display and customer-facing displays are available for a quoted price.
Installing a POS system can be pricy, but is a necessary step for every restaurant business. Lightspeed is not the lowest-priced option, the software and hardware fees are mid-range, but, Lightspeed is packed with advanced features that make it a great value. Overall, expect to spend about $1,000 to $3,000 for small eateries, and $3,000 to $5,000 for medium to large size businesses that need multiple registers and kitchen displays.
Lightspeed Restaurant Features
Lightspeed Restaurant includes back-end features to help businesses manage everything from inventory and menus to employees and analytics. Lightspeed's analytics features are one of the best on the market, especially for a small business price point. Lightspeed's front-end tools include seating arrangements and tableside or tabletop ordering for managing customers and order taking.
What sets this software system apart is the ability to manage multiple restaurants under a single platform. Restaurant owners can manage and transfer inventory between locations, have centralized customer and gift card databases and plan for peak hours across locations. Lightspeed Restaurant makes it easy to manage all aspects of your restaurant business from anywhere, no matter how many locations you have.
Lightspeed Restaurant Inventory & Ingredient Management
Lightspeed Restaurant offers both automatic and manual ingredient tracking. You can customize how Lightspeed tracks stock, whether it's by ingredient or menu item. When creating a menu item, you can assign specific ingredients and create different menu categories. You can also opt to turn off ingredient tracking. Not every POS offers ingredient-level inventory tracking, or lets businesses enter recipes, so Lightspeed  offers a great solution for restaurant inventory management.
Lightspeed Restaurant Sales Reports
Lightspeed's reporting and analytics are one of its best features. Just about every POS will provide daily sales totals. Most POS systems offer some kind of insight into best-selling products or categories. Lightspeed does all of this and offers insights on sales, taxes, tips, employees, and more. Businesses can also create custom reports, or combine a bunch of different reports into one master report.
Lightspeed Restaurant Front of House Management
Lightspeed makes designing your restaurant floor plan easy. You can add different size tables and chairs as needed, adjust the color of your floor, and even name tables. Plus, your floor map can be adjusted at any time to account for last-minute large parties. You can also duplicate, drag, and drop tables so the process is quick and easy.
Since Lightspeed works on iPads, servers can take and place orders right at the table, instead of having to write them down and then walk back to the central computer. When it comes to order-taking, Lightspeed can accommodate just about any order-modifier and prompts servers to upsell. Businesses can also set timed promotions, limited-time menu items, and menu combos.
Lightspeed Restaurant Staff Management
Lightspeed Restaurant has features to create logins for each employee so they can log in and out for shifts. Managers can track sales and tips by employee, and run end of shift reports. Tips can be set to go to the individual employee or distributed across team members. Businesses can also set permission levels by employee for things like refunds or viewing certain data. Lightspeed Restaurant does not have built-in employee scheduling tools, but it does have direct integrations with scheduling software programs like Homebase.
Homebase is a free scheduling and hour-tracking tool used by thousands of businesses nationwide. With Homebase you can view projected hours and wages, track time off, and view employee availability. Homebase also has a free mobile app so all team members can view the schedule and send messages. Visit Homebase to get started for free.
Lightspeed Restaurant Kitchen Display System
With Lightspeed Restaurant Kitchen Display, orders that servers enter into their iPads, or orders customers place via self-service kiosks or online ordering automatically appear on the kitchen display. This allows kitchen staff to see orders as soon as they come in. Once orders are placed, they are color coded based on progress. Kitchen staff can alert servers via the POS whenever an order is ready for pickup.

Lightspeed Restaurant Customer-Facing Displays
Lightspeed Customer Facing Display allows customers to see items, order modifiers, and pricing as it is being rung up. Customers facing displays are typically used at quick service and fast casual restaurants, where customer order and pay at the counter before receiving food.
Customer Facing Display is extremely easy to set up. All restaurants need are the additional iPads with stands and card readers. Otherwise, just download the free Lightspeed Customer Facing Display app from the Apple App Store, pair the app to your restaurant's POS over Wi-Fi, and you're ready to go.
Lightspeed Self-order Menu
Lightspeed Self-order Menu offers restaurants the option of having customers place their own orders either at the checkout counter via a self-pay kiosk, or at an iPad stationed at their dining table. Restaurants can brand the self-order to match their restaurant, and have full control over the menu options including timed promotions, upsell prompts, and combo deals. Lightspeed Self-order functions similarly to Customer Facing Display. Just download the app and sync your current menu. Unlike Customer Display, Self-Order comes at a quoted add-on price.
Lightspeed Loyalty
Lightspeed Loyalty is another feature that's available as an add-on to Lightspeed Restaurant. Lightspeed Loyalty starts at $49 per month and includes a branded rewards program with a customer-facing app, marketing campaign tools for SMS, email and push notifications, and insights into how customers respond to your promotional efforts.
Lightspeed Integrations
Lightspeed Restaurant has partner integrations with software programs in dozens of categories including online ordering, hotel and hospitality management platforms, subscription managers, and more. Altogether, Lightspeed has about 50 partner integrations.
Lightspeed Restaurant POS Reviews
Overall, Lightspeed Restaurant POS reviews are generally positive. Users like the intuitive touch-screen design and helpful customer and order management features. Lightspeed Restaurant POS reviews also report excellent customer service, plenty of integration options, and a variety of customization options.
One reviewer on Fit Small Business outlines three reasons they like Lightspeed Restaurant:
"1) Easy to use! No matter who uses it, it's easy to pick up because it's straightforward 2) You can customize it to your liking! It caters to both our catering and dine-in business 3) AMAZING customer support! Whether on the phone, chat, or simply browsing through their website, your questions will always be answered!"

―Caitlin Contaoe
Another reviewer has had a similar experience with Lightspeed Restaurant:
"They have excellent support. They provide a lot of third party integrations to be able to get more than just your average POS system. They provide a great deal of customizability. All data is easily and readily available to analyze at all times."

―Anas Uddin
There are not many negative Lightspeed Restaurant POS reviews. However, some users report occasional glitches, or missing features. But most reviewers say they are happy with how quickly Lightspeed adds features and resolves issues. Visit our Lightspeed Restaurant POS review page for more details.
Pros & Cons of Lightspeed Restaurant
Like any software or POS solution, there are pros and cons to choosing Lightspeed Restaurant. There are some things Lightspeed Restaurant does better than competitors, and there are also some features included with other POS systems that Lightspeed Restaurant does not offer.
Pros of Lightspeed Restaurant
Lightspeed Restaurant's strongest features include:
Robust analytics: Lightspeed has one of the more sophisticated reporting tools available for small business POS.
Easy to use interface: Lightspeed is extremely easy to use, especially considering how many features it has.
Customizable to any setup: With the Customer Facing Display, Self-Order solution, and Kitchen Display Options, restaurants can configure any order-taking system that works best for you.
Offline mode: Lightspeed has a fully functional offline mode, even for accepting payments, so even if your internet is down, your POS will work as usual.
Cons of Lightspeed Restaurant
Lightspeed Restaurant has a few missing or lacking features, including:
Limited accounting integrations: Lightspeed only syncs with QuickBooks or other mainstream accounting software programs if you purchase Lightspeed Accounting.
No menu costing: There is no feature to price out the cost of menu items based on ingredients.
No automated low-stock alerts: There are no features to set custom or automated low stock alerts for individual ingredients or menu items.
Alternatives to Lightspeed Restaurant
Lightspeed Restaurant is one of many restaurant and eatery POS systems available. The best one depends on your specific business, budget, and needs.
Here are some popular Lightspeed Restaurant alternatives:

TouchBistro is a restaurant POS with over 200 built-in features including reservation management and menu costing, both of which Lightspeed Restaurant does not have. Like Lightspeed, TouchBistro also starts at $69 per month per register. It's a great alternative for full-service restaurants. Visit our TouchBistro review page for more information.

Square offers a free POS that is a great fit for cafes and coffee shops. It does not have the sophisticated reporting or inventory management features that Lightspeed Restaurant has, but it has all of the basic features a cafe would need and is free to use. Visit our Square POS review page to learn more.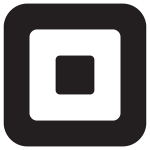 Square for Restaurants starts at $60 per month per register, and has front-of-house management features that are similar to Lightspeed Restaurant. Square's back-of-house features are not as sophisticated. But Square for Restaurants does integrate with QuickBooks for easy accounting. Visit our Square for Restaurants review page to learn more.

Toast is another POS system designed specifically for the food service industry. Toast has many of the same features as Lightspeed, but Toast also has menu costing and more options for online orders and delivery. Visit our Toast review page for more details.
Bottom Line
Lightspeed Restaurant is a sophisticated cloud-based POS system packed with many customizable features at a competitive price. Overall, Lightspeed Restaurant POS reviews are excellent. The app offers features like order and table management, a free customer display app, self-order kiosks, and kitchen display solutions. One of Lightspeed's strongest features is the custom report builder.
Lightspeed Restaurant has solutions specifically designed for full service restaurants, cafes, bars, quick service, hotel restaurants, and chain restaurants. Lightspeed offers a free 14-day trial with no credit card required. Visit Lightspeed to get started.