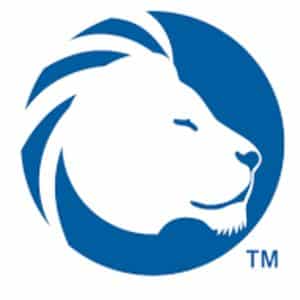 What We Recommend LionDesk For
LionDesk allows you to manage all aspects of the real estate process through its real estate-specific features and third-party integration capabilities—from prospecting to finalizing the deal. It also includes a number of industry-specific automation capabilities not found in more general purpose CRMs. This makes LionDesk a terrific option for real estate professionals looking to streamline their business processes by consolidating their tasks into one software.
Who LionDesk Is a Good Fit For
Sales teams looking for artificial intelligence (AI) automation features for sales prospecting: LionDesk's AI lead follow-up feature helps agents converse with prospects about their real estate needs through an automatically generated chat feature. An agent can acquire valuable information before directly engaging with an interested homebuyer. Learn more about how else AI can improve your sales.
Growing sales teams that want to integrate their lead generation tools with other platforms: LionDesk can import lead information from real estate-specific platforms, such as Zillow, Trulia, and Realtor.com, as well as social media platforms like Facebook. Check out the best lead generation companies to discover other platforms that help you source leads.
Salespeople who need to manage transactions within their platform: The sales process is often delayed mainly due to the final transaction tasks involved, such as contract generation, acquiring client signatures, or handling compliance forms. Through integrations with Brokermint and Dotloop, LionDesk allows agents to fully satisfy sales transactions within the centralized platform.
Who LionDesk Is Not a Good Fit For
Startup companies on a tight budget that prefer a free plan: LionDesk offers many great features and integrations; however, there is no free option available. Most of the third-party integrations require you to purchase the highest-priced plan. If you are looking for a free CRM option, check out our top choices for the best free CRM providers.
Businesses focused on advertising and marketing: While LionDesk offers many tools for direct sales prospecting activities, companies looking to run online ads through the platform would are limited to just Facebook. If your team needs social media integrations, check out our list of the best social media CRM platforms.
Organizations providing products or services not within the real estate industry: LionDesk's features and integrations are tailored for the real estate industry. However, if you're a small business conducting other services, check out our article about choosing an industry-specific CRMs.
LionDesk Overview
PROS

CONS

Integrates with many third-party applications that are already commonly used by agents, like Zillow and Brokermint
Most third-party integrations require a higher-cost plan
Prebuilt templates within the CRM for email and text message (SMS) campaigns
No free option available
Strong outbound sales features built in for email, phone calls, and texting campaigns
Advertising generation features are limited
LionDesk Pricing
LionDesk offers three plans for businesses of all sizes. The Starter plan begins at $21 per month, billed annually, and goes up to $99 per month for the most feature-rich plan. It also offers a 30-day free trial that includes 15 texts, five video texts, and 150 emails to help you determine if it's the right fit for your business.
Plans

Starter

Pro+

Elite

Best For

Small agencies that want a low-priced plan for organization and communication with contacts

Small agencies that want to run mass communication campaigns

Mid-sized agencies looking to integrate most of their applications with their CRM

Monthly Pricing

($/Month)

$25

$49

$99

Annual Pricing

($/Month)

$21

$42

$83

Monthly Email Credits

2,000

7,500

15,000

Monthly Text Messaging Credits

500

2,000

4,000

Monthly Video Text Credits

100

500

1,500

Facebook Lead Generation

✔

✔

✔

Transaction Management

✔

✔

✔

White Label Domain Emailing

✕

✔

✔

1:1 Training Support

✕

✕

✔

Third-party Integration Setup

✕

✕

✔
Starter
The Starter plan offers basic outbound sales features, such as email, calls, text messages, and video text communication, as well as transaction management features. It also includes the ability to integrate with Facebook for ad and lead generation capabilities.
Pro+
Includes everything in the Starter plan plus email white-labeling capabilities, transaction management for multiple workflows, and administrative features for creating advanced sales reports.
Elite
Includes everything in the Pro+ plan plus individualized training, third-party integration setup options, priority customer support, and unlimited contact tagging.
LionDesk Features
General Features
Contact management
Transaction management
Lead distribution
Drip campaigns
AI lead follow-up
Task management
The main LionDesk CRM features allow real estate agents and brokerages to organize contact information through data importing and storage as well as communicate with leads and clients through multiple communication channels, including phone, email, and text messaging. It also enables agents to manage workflows for transactions.
Below is a breakdown of some of the other features LionDesk offers:
Mobile App
The LionDesk mobile application allows agents to access their CRM portal on the go. It enables users to utilize all of the organization and communication features while being portable—which is a significant advantage for real estate agents who are often traveling.
---
Reporting & Analytics
With some of the reporting and analytics features within the LionDesk CRM, a user can generate visualizations to do things such as track lead sources, projected revenue, pipelines, and communication history.
---
Integrations
LionDesk integrates with many third-party applications, both generic and ones specific to real estate agents. The integrations assist with different processes, such as lead generation, contact organization, phone calls, transaction management, email marketing, and website tracking.
Some of the popular available integrations include:
ModernAgent
Brokermint
Dotloop
Facebook
Mailchimp
CBX
Outlook
Google Sheets
---
Customer Service
LionDesk provides customer service through basic channels, including phone, email, and live chat. If you subscribe to the Elite plan, you have full access to their Priority Support team, which can address issues with more preferential treatment.
---
Ease of Use
Setting up and operating LionDesk is a simple process. Much of this is because it offers many prebuilt templates within the CRM for email and texting communication. Because it integrates with most real estate tools, LionDesk also makes it easier to import and manage contacts.
LionDesk Alternatives
LionDesk may not be the best solution for your real estate business. If that's the case, below are some solid alternatives:
| | | | |
| --- | --- | --- | --- |
| Best For | Real estate agencies that want built-in, automated communication features | Real estate agencies that need a variety of ad marketing tools | Real estate agencies that desire robust social media marketing features |
| Starting Price | $45 per user, per month | | $33 per month |
What Users Think of LionDesk
Most LionDesk users are satisfied with what the platform offers. The ease of use and total value for its price is what is most appreciated about the CRM. The negative reviews are relatively universal across varying review sites, referring to lackluster customer service and communication credit limits being the most significant issues.
At the time of this publication, LionDesk had the following review scores from popular user review sites:
Below are some of the most prominent review trends we observed:
| Users Like | Users Don't Like |
| --- | --- |
| Easy to set up | Credit limits on email and text messaging |
| Solid value for the price | Some features can be hard to find |
| Automated lead follow-up tools | Customer service takes too long |
Bottom Line
LionDesk is an excellent CRM for organizations in the real estate industry. The built-in features and third-party integrations allow agents to accomplish everything from initial lead generation to the final transaction. The biggest downside is that many third-party integrations require the user to subscribe to higher-priced plans. Most user reviews focus on the ease of setup and that the CRM provides excellent value as it acts as an all-in-one solution for real estate operations.