As a business owner applying for invoice factoring, it's important to evaluate your options and compare different invoice factoring companies. Using the drop-down below you can view all of the invoice factoring companies we evaluated and compare them across different criteria including qualifications, costs, funding speeds, and funding amounts.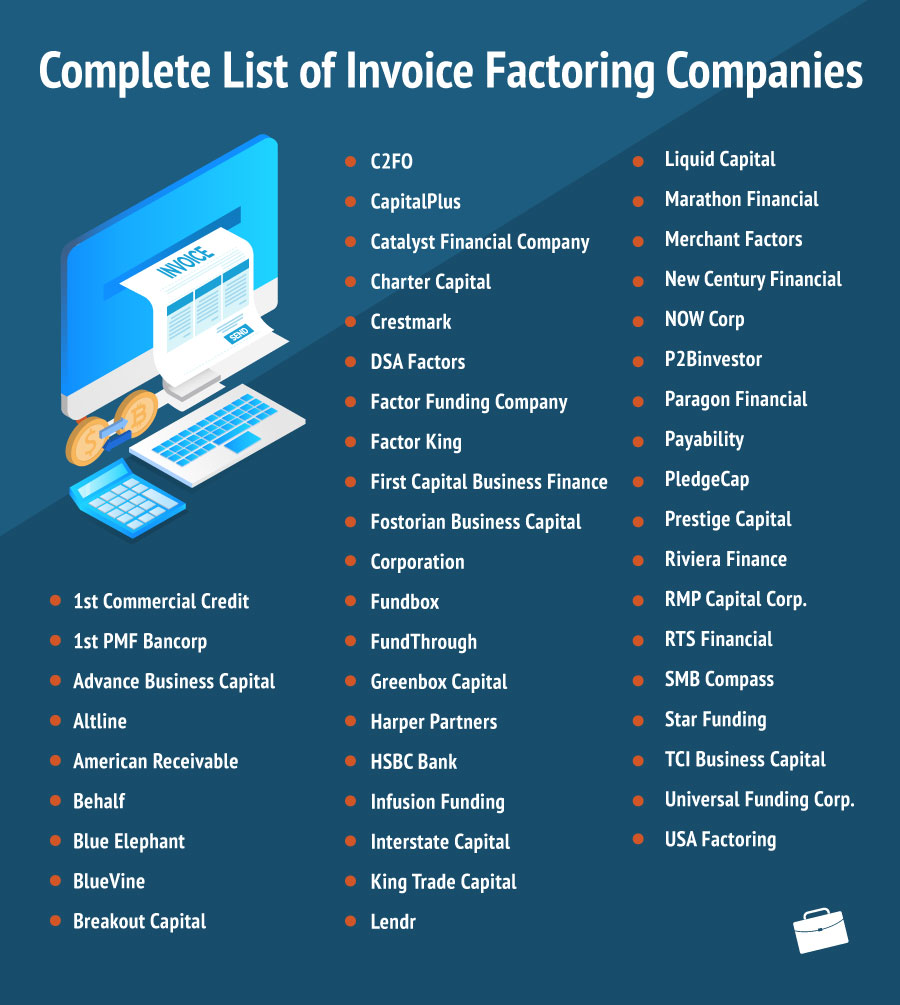 List of Factoring Companies
If a company does not disclose a particular piece of information, it will not appear on the narrowed-down list.
Advice for Evaluating Factoring Companies
Individual criteria like application speed and minimum fees should only be a starting point when selecting an invoice factoring company. There are multiple criteria that are not featured in this guide like accounts receivable handling and fees that should also be a part of your decision. You should also be aware that while we work to keep this information up to date, factoring companies may change their terms, and it's always best to contact the factoring company directly for the most accurate information.
Bottom Line
Starting with a list of invoice factoring companies and working through them one at a time may not be the fastest way to select an invoice factoring company. To help reduce the time it takes we've done some initial research to help you narrow down the list. We recommend contacting the company directly to learn more about rates, terms, and how it can help your business.