The average real estate agent earns $45,737 per year, according to Payscale.com.
In luxury real estate, you can earn that in just one deal. Who doesn't want bigger commissions, name recognition, publicity, and business opportunities?
Here are 21 tips from top producing Realtors on how to break into the luxury real estate market.
---

1. Be Willing to Spend Money to Make Money
Ryan Hardy, Chicago Broker, Gold Coast Realty
"When it comes to marketing, you have to spend money to make money. Selling a $2 million house might earn you a $50-$60,000 commission, but you're going to need to spend $10,000 in order to get the lead and eventually market the home. There are no guarantees your marketing dollars will get the results you want. Nothing ventured nothing gained. Sell yourself, because nobody else will. I put a lot of hard work and time into my personal website to position myself as a high-end broker in my local market, Chicago."
---

2. Create an Experience
Joyce Rey, Beverly Hills Broker, JoyceRey.com
"The marketing plan for each home will be unique," Joyce Rey of Coldwell Banker Previews International says, "but the experience should be extraordinary." Arthur Sharif adds: "You need to have the panache so that what you do makes people feel like everything about the home is special … it's like you can't sell a $4,000 suit at Kmart. Everything has to be just perfect because people will judge the presentation as much as the product." Often that means inviting clients to pre-market showings or including gifts with each showing. But ultimately, you have to stick with what works for you, said Jade Mills, an agent from Coldwell Banker Previews International.
---

3. Join a Brokerage With Experience in Marketing & Selling Luxury Listings
Kristin Harris, Denver Broker, LIV Sotheby's International Realty
"Align yourself with a broker or firm that has experience marketing and selling luxury listings. Bring the more experienced agent along to your listing appointment. You may have to split the commission on one or two transactions, but it gives you the vital luxury experience you need to take your business to the next level."
---

4. Co-Market With Other High-End Realtors
Radner Reyes, Broker, Sutton West Coast Realty (BC, Canada)
"Network with other high-end realtors in your market and try to co-buy, co-list, or co-market a high-end property with them first before landing your own first high-end buyer. High-end sellers will want to know that they can trust you and that you have experience in the high-end market, so do this while also networking at places with the types of clientele you want to attract."
---

5. Make Sure You Have Enough Money to Live on While You Look for Your First Luxury Clients
Sarah Richardson, Phoenix Principal & Broker, Tru Realty
"Make sure you have some money saved up! Luxury marketing is very expensive and the broker open and print campaigns will add up fast. If you don't have the money to properly list a luxury property then I would suggest referring the business to someone who can."
---

6. Make Sure to Target the Right Geographic Farm or Demographic
Kristin Harris, Denver Broker, LIV Sotheby's International Realty
"Target a very specific geographic area or demographic audience. If you take the geographic approach, choose an area with 500 homes with an average price point of $800,000 – $1,000,000. If you take the demographic approach, find an association of doctors or lawyers, or if your kids are in a private school, start taking other parents to coffee."
---

7. Buy Luxury Buyer & Seller Leads From Sites Like Zillow
Michael Kelczewski, Delaware/Philadelphia Realtor, Brandywine Fine Properties
"As an agent who learned how to break into the luxury real estate market across multiple states, I suggest purchasing leads. Realtor.com and Zillow Trulia allow new agents to gain tremendous exposure. However, it is up the ability of the agent to sell themselves. Potentially, however, many owners will not trust the responsibility of trading a high end property to a novice. Unless an individual possess unique marketing experience and/or networked connections cracking the luxury market requires considerable effort. All prospective home buyers share similar psychologies, The demands remain consistent, occasionally more so with the higher end. Seek to generate rapport first and foremost, as many agents assume the position of a trusted adviser."
---

8. Dress and Act Professionally At All Times; You Never Know When You'll Meet Your Next Client
Emile L'Eplattenier, Real Estate Analyst, Fit Small Business
Throughout his career as a New York City Real Estate agent, Emile worked with many high net worth clients. According to Emile: "Being prepared to meet high end clients at any time is crucial. That means dressing and acting professionally anywhere and anytime you may run into clients. That means no sweatpants at the coffee shop! You never know when you'll meet your next high end lead."
---

9. Study the Best Luxury Agents
Marianne Curran, Real Estate Coach, Tom Ferry International
"Look at what these agents are doing now. See how they present their brand and how do they market themselves. Review their websites, business cards and how they dress at events. If you can shadow them, even better!"
---

10. Get Plenty of Experience Under Your Belt
Josh Altman, West LA Real Estate Agent, The Altman Brothers
The number one barrier for most agents who want to tap into the luxury market is fear. This lack of confidence is often due to inexperience. Josh Altman once sold an 11-bedroom, 16-bathroom mansion in Beverly Park for $16.5 million. His secret? "Experience is my best asset," he said. Before he joined the prestigious Hilton & Hyland firm, he flipped homes for about 10 years and invested in properties. He credits this experience for helping him transition into luxury real estate.
---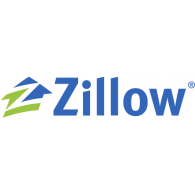 Zillow Premier Agent is Zillow's advertising platform for real estate agents. It allows you to promote your listings and connect with new clients, both buyers and sellers. You are able to search across all zip codes to see details about costs and competition. Using that information, you can then find luxury zip codes and get your name on high-value listings. As a Zillow Premier Agent, you'll have the added benefit of being the exclusive agent promoted on your own listings.
---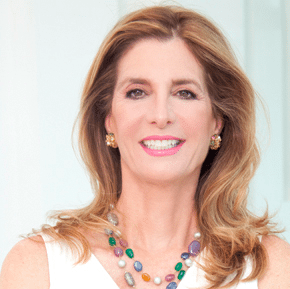 12. Become The Local Market Expert
Jill Hertzberg, Miami Broker, Coldwell Banker Homes
Like any real estate market, buyers and sellers of luxury real estate are looking for professionals who are local market experts.
Jill Hertzberg once sold a seven-bedroom, eight-bathroom property in Miami Beach for $19.8 million. Her advice? "You have to really know your market," she said.
---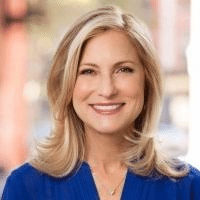 13. When Prospecting for Leads, Don't Ignore The "Creative Types"
Emily Beare, NY Real Estate Agent, CORE
Emily Beare once sold a unique NYC cupola penthouse apartment for $13 million. According to Emily, "The luxury market is changing. More creative types are snapping up high-end real estate."
---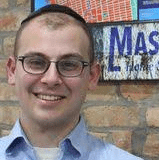 14. Work Open Houses for High End Agents in Your Office
Sam Harris, NY Real Estate Associate, Massada Home Sales
"Open Houses can be a crucial opportunity. If you have someone in your office with multiple listings, convince them that they can trust you with a high-end open house that they can't make it to. Once you are at the open house and you show the buyers at the open house the value you can bring them, you are one step through the door. Now it's your job to close them."
---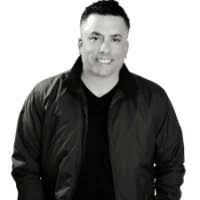 15. Stand out With Ad Agency-Quality Marketing Pieces
Raj Qsar, Principal & Owner, The Boutique Real Estate Group
Raj Qsar, a luxury agent in Southern California and the owner of The Boutique Real Estate Group, wants each of his marketing pieces to look like they were created by an ad agency or a marketing firm. "I wanted all of my marketing pieces to look a little bit differently from everyone else in my market," he said. After his very first mail out, the leads started flooded in. He was able to land and sell his first listing for $2 million.
---

16. Pay Attention to Detail With Your Marketing
Arthur Sharif, San Francisco Realtor, Sotheby's International Realty
"For a super-prime property, everything has to be perfect — from the photography to the text and the introduction of the property to buyers."
---

17. Utilize Both "Old School" & Online Advertising
Gary Depersia, Hamptons Broker, The Corcoran Group
Gary Depersia sold a 55-acre compound that boasts a private lagoon on Ferry Road in North Haven for $36 million. His secret? "I discovered the power of advertising." When it comes to the Hamptons, it's all about connections — whom you know, and more importantly, who knows you. "I'm one of the more prolific advertisers in the Hamptons. My listings are the core of my business. "It [the house] got a lot of exposure in the three years I had it."
---

18. Get out of the Office and Make a Temporary Home in Local Coffee Shops
James Michaelin, Florida Broker
"I overheard a business meeting that someone was starting a business and they brought up needing to find a Realtor for a location. Well, [the] keyword Realtor was said so of course I introduced myself, gave my card to both of them and they [wanted] to get together soon."
Spend some time working in local coffee shops in neighborhoods you want to work in to get to know your potential clients. Always make sure people know that you're a luxury real estate broker. You never know who might be thinking of selling or buying a home.
---

19. Network With and Reach out to Private Lenders and Bankers
Justin Fichelson, SF Realtor, Sotheby's International Realty
This tip comes from Justin Fichelson of Million Dollar Listing San Francisco. With $47 million in listings, we think it's valuable advice: "The real estate you're going to attract will come out of your network," he says. There's always a good chance that bankers can refer you to the buyers in the market for luxury homes.
---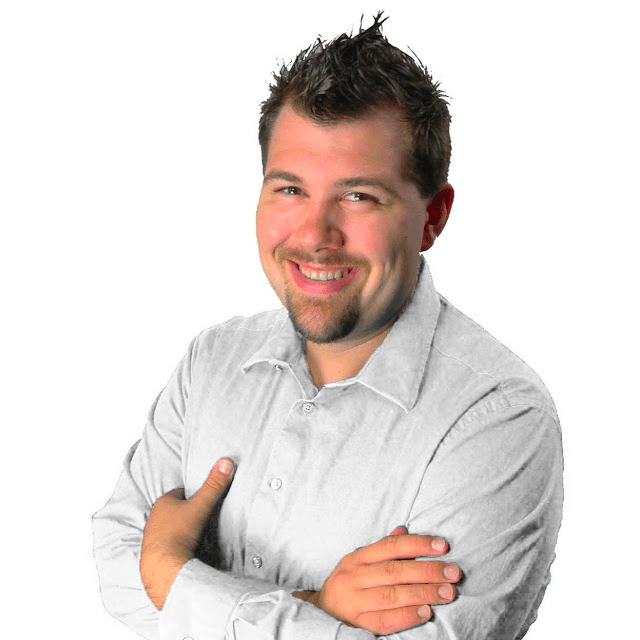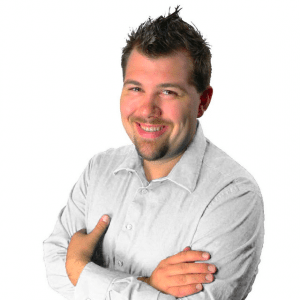 20. Keep in Mind Your Costs for Staging, Marketing & More Will be Higher
Dylan Diersen, Wisconsin Realtor, First Weber Inc
"The first step to moving into the high-end markets is to make the decision to do so. You have to be willing to spend money. A lower or mid-range property is easy to sell in most markets with simply pricing it right. However, when you move to the higher end you have to stage and be prepared to drop money on catering and a lot of marketing. Networking is the other thing an agent will spend money on to land these high-end buyers and sellers."
---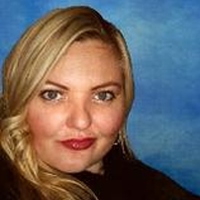 21. Immerse Yourself in the Luxury World
Allison Bethell, Real Estate Investor/Luxury Realtor Writer, Fit Small Business
"In order to best serve luxury real estate clients you need to be familiar with their preferences. Go to charity events, high end shopping malls and happy hours at upscale bars and restaurants to connect with your future clientele. Check out art galleries and designer boutiques, auto shows and equestrian events and even if you can't afford to buy anything in the beginning, you will be knowledgeable about the products offered which can make great ice breaking conversation.
Set yourself apart from the competition by putting yourself in the mix. Speak the language of luxury. Learn how to pronounce certain names of wines and architectural features. Read blogs and publications on luxury lifestyles, traveling, and luxury real estate. Keep up to date on technology trends and the luxury market statistics. If your clients speak another language, learn a few words and do a little research on their culture and traditions. These little extra steps mean a lot to clients. If you make an effort in the beginning, they will be more likely to trust that you will make the same effort representing them in a home purchase or sale. To sum it up: Really know the business you're in and be passionate about it."
---

BONUS: Give Every Deal Your All
Diane Ramirez, Chairman & CEO, Halstead Real Estate
"There's no substitute for old-fashioned diligence and hard work. Diane Ramirez, CEO of New York City-area brokerage Halstead Property, recalls the story of one greenhorn agent she once hired. He gave it his all, pouring his very heart, soul, and being into helping one of his first clients rent out a very modest apartment. That particular deal didn't make him a millionaire. But the relationship did. When the client's family decided later on to sell a seven-building "compound," they selected him. The listings they gave him ended up selling more than $200 million. Here's the lesson: Word-of-mouth referrals are ripe for the picking when you do your job well."
---
Over to You
Have a great pearl of wisdom for luxury real estate marketing? Let us know in the comments!