M3 Accounting Review: Features & Alternatives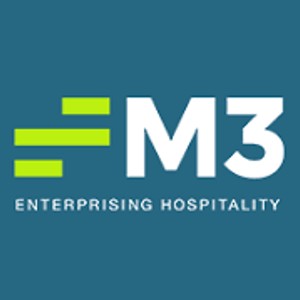 What We Recommend M3 Accounting For
Businesses that want to manage their entire property portfolio with one software: It will tailor financial reporting and invoice workflow to the specific needs of your business, regardless of your portfolio size. Also, its integrations with various property management systems make it even easier to access everything in one place.
Hotel businesses looking to outsource their accounting: M3 has hotel accounting specialists who will ensure your books are always up-to-date and in compliance with the latest revenue recognition requirements.
Hotel businesses undergoing construction projects: It allows you to track construction costs and set up a maximum of three budgets, with the ability to attach vendor invoices to each project.
M3 Accounting Is Not a Good Fit For
Hotel businesses that want a commission-free booking engine: M3 Accounting doesn't have a booking engine or channel manager. You may want to check out Cloudbeds as its booking engine uses dozens of payment processors and allows you to send scheduled prearrival emails. It supports multiple languages and currencies as well.
Hotel businesses seeking affordable basic bookkeeping: M3 Accounting's pricing isn't transparent, and the available features may be unnecessary for users with basic needs. QuickBooks Online is a good choice if your bookkeeping needs are limited and you want an affordable rate that is also transparent. The Plus and Advanced plans include class and location tracking, which is useful for hotels with multiple profit centers.
Limited service hotels seeking affordable pricing: If you have a limited service hotel, you won't have a need for all of the features that M3 Accounting offers, such as labor management and business insight software. Hotelier Books is a solid choice for hotels wanting transparent and affordable pricing that starts at $169 per month for limited-service hotels that have fewer than 50 rooms.
Are you interested in learning about other accounting platforms? Check out our recommendations for the best small business accounting software.
M3 Accounting Pros & Cons
PROS

CONS

Option to manage your own books or outsource to an M3 accountant
Pricing isn't transparent
Strong support service options
No free trial
Ability to customize financial reports
Software can be overwhelming to novice users
Track construction project costs and set up budgets
No mobile app available for Accounting; only Labor and Insight
M3 Accounting Pricing
To receive information about M3 Accounting's pricing for both the software and support services, you must request a free demo. A free trial is currently unavailable.
M3 Accounting Features
M3 Accounting has a variety of strong features, including the ability to set sales tax rates and track vendor payments, customize reports, handle accounts payable duties, reconcile your accounts, and set budgets. You can also outsource your accounting and integrate M3 with its labor management software and business insight tool.
New Features
In 2021, M3 Accounting had a total of 78 free enhancements. These include bank reconciliation with transactions from the bank, invoice copying, global tax settings and configurations, and mass invoice payment method.
Accounting Features
Tax and reporting: M3 Accounting allows you to easily set sales tax rates for vendor invoices. You can also track vendor payments and automatically print data on Forms 1099 and 1096. M3 Accounting's Report Writer customizes your reports to extract the desired data.
Customized reports: Customize your daily reports with automatic property management system reporting and daily report rollover. You can also customize the general ledger and chart of accounts.
Bookkeeping: M3 Accounting automates the check writing process, makes vendor payments across multiple properties via automated clearing house (ACH) and virtual credit cards, and reconciles your bank accounts. Accurately forecast future sales by creating multiple forecasts with metrics for comparison across periods.
Budgeting: If you're planning a construction project, M3 can assist with setting up budgets and tracking costs, including the ability to attach vendor invoices to each project. You can set up budgets with key metrics and a feature to lock metrics, ensuring they stay consistent across properties.
Hotel Management Features
Labor management software: Using a personalized dashboard, you can streamline labor management with M3's cloud-based reporting system. You'll be given access to on-demand management of associate earnings, including biometric capabilities. You can prepare payroll, set custom rules, and track performance to see what works and what doesn't.
Insight software: Available as additional software, Insight pulls data from M3 Accounting Core, Labor Management, PMS systems, and other available data integrations. You can import your data automatically from any application programming interface (API) to collect all of your information in one location.
Training and implementation: If you need to transition from another platform, M3 can assist with that. Training can be performed virtually, on-site, or in one of M3's offices. The account setup is based on the growth cycle of your hotel or company.
Mobile apps for Insight and Labor: Available for both iOS and Android, M3's mobile apps provide access to the Insight and Labor modules. With Insight, you can toggle between prior year or budget comparisons quickly to view variances based on different time periods. With Labor, employees can view their schedules and work history and the property manager has access to labor variances and employee time details.
Property management integrations: M3 partners with several property management integrations, including Mews, RMS Cloud PMS, Oracle OPERA PMS, WebRezPro, StayNTouch, RoomKey PMS, Maestro PMS, Jonas Chorum, Visual Matrix PMS, and HotelKey PMS.
Assisted Bookkeeping
M3's team of accountants specializes in the hospitality industry and will work with you in whatever capacity is needed—whether that is handling your company's day-to-day bookkeeping or managing your books on a monthly basis. Services include sending monthly financial reports, A/P, daily bank reconciliations, sales/use/occupancy tax filing, and analytical reviews.
Customer Service
Once you sign up for M3 Accounting, you can opt to have your current chart of accounts implemented, or M3 will create a new customized chart of accounts that is industry compliant. It will work with you to set up your system and provide additional support as needed.
To contact customer support, you can submit a ticket online or call its customer service line, which is available from 8 a.m. to 11 p.m. Eastern time, Monday through Friday, and 8 a.m. to 6 p.m. ET on Saturday. M3 also has a searchable knowledge base with documentation and videos, and it hosts free monthly webinars.
M3 Accounting Alternatives
| | | |
| --- | --- | --- |
| Best for: Hotel businesses that want a commission-free booking engine | Best for: Businesses seeking basic bookkeeping at an affordable price | Best for: Limited service hotels seeking affordable pricing |
| Cost: Request a free quote | Cost: $85 monthly for Plus, $200 monthly for Advanced | Cost: Starts at $169 per month |
Bottom Line
M3 Accounting is a cloud-based hotel accounting software that integrates with other hotel management systems. M3 also offers labor management software and a tool for tracking business insights. The accounting, labor management, and insight software integrate with one another and are complemented by mobile apps. On the services side, you can outsource your bookkeeping to M3's seasoned accountants and also receive assistance with training and implementation.