magicJack and Google Voice are two basic voice-over-internet-protocol (VoIP) services that provide fundamental calling and texting communication plans at industry-low prices. Innovations to both platforms have made them bare-bones solutions for small businesses and solopreneurs who want to use a single device with multiple numbers to separate their personal and business calls.
Both services deliver affordable unlimited calling and unlimited texting plans, as well as call management features like multilevel auto-attendants, call forwarding, and voicemail transcription. Google Voice shines for its ability to connect and integrate with other Google Workspace apps (like Calendar and Meet), while magicJack provides a bit more call management functionality for businesses to control their communications flow.
magicJack for BUSINESS: Best for established businesses that already have desk phones and want to evolve to VoIP communications
Google Voice: Best for small teams and solopreneurs who want a basic, inexpensive VoIP solution that integrates with other Google Workspace products
magicJack vs Google Voice at a Glance
| Feature | | |
| --- | --- | --- |
| Starting Price | $15.99 per month | Free; paid plans start at $10 per user, per month |
| User Interface | Desktop Download | Web App |
| Hardware Required | Yes | No |
| Unlimited Domestic Calling and Texting | ✔ | ✔ |
| Mobile App | ✔ | ✔ |
| Voicemail Transcription | ✔ | ✔ |
| Auto-attendant | ✔ | ✔ |
| Toll-free Numbers | ✔ | ✔ |
| Emergency Calling | ✔ | ✔ |
| 24/7 Customer Support | ✔ | ✔ |
| Advanced Call Analytics | ✔ | ✔ |
| Supports Video Conferencing | No | Yes, with Google Meet Integration |
| More Information | | |
Takeaway: magicJack and Google Voice deliver small business communication services, but magicJack provides a bit more features and functionality for just a slightly higher cost. However, magicJack requires you to buy phone system hardware (even if you rely on desktop and mobile apps). Google Voice has the basic VoIP features small teams and solopreneurs need, but it lacks the expanded functionality more established businesses demand.
How We Evaluated magicJack vs Google Voice
magicJack and Google Voice have many similarities, but we wanted to dig deep into the nuances to uncover which platform better serves small businesses. To identify the differences and find a winner, we looked closely at the following criteria:
Price: We compared price plans to see which service is more affordable while also delivering core functionality.
Features: We analyzed each solution's features to determine which has a richer, broader range of call management features and add-ons.
Scalability: We compared pricing, features, and functionality to see which platform better serves a scaling business.
Setup: We analyzed the setup process to find which solution makes setup quick, easy, and painless.
Ease of use: We looked at each program's desktop and web applications (as well as read customer reviews) to determine which is easier to use.
Support: We compared the availability of customer support, support channels, community help, and quality of guides and resources.
Overall customer reviews: We analyzed reviews from solopreneurs and small businesses to learn more about their experiences using these services.
When to Use magicJack


magicJack makes setting up a VoIP business phone system quick and easy. Businesses can purchase a local or toll-free number through magicJack and then use it over desk phone, mobile app, or even desktop. While magicJack doesn't have the advanced features of enterprise solutions like RingCentral or GoToConnect, it provides the basic call management functionality that small businesses need, like auto-attendants, conference calling, call queues, voicemail transcriptions, and more.
Pricing plans start at $15.99 per line, per month with the ability to purchase add-ons like auto-attendants, virtual fax, and toll-free numbers.
magicJack Pros & Cons
| magicJack Pros | magicJack Cons |
| --- | --- |
| Use magicJack via desk phone, mobile device, or desktop app | Must buy desk phone when purchasing magicJack plan |
| Simple and easy to use | No video conferencing functionality or integrations |
| One affordable, scalable plan | |
magicJack Pricing
magicJack has a single plan that you can adjust with add-ons and different desk phone devices. When signing up, you'll have to choose a desk phone, even if you only plan to use the mobile and desktop applications. Devices start at $49.99 for a basic corded phone and go up to $219.99 for a color touchscreen phone system.
magicJack for BUSINESS: $15.99 per line, per month
When signing up, you'll have the option to choose a few add-ons:
Auto-attendant: $10 per month
Virtual fax: $5 per month
Toll-free numbers: $5 per month
Why magicJack Is the Better Choice for Established Businesses
Utilize existing phones: magicJack works well with existing phone systems so that you don't have to entirely replace your legacy desk phones.
Simple and easy-to-use: magicJack is simple to set up, and the apps have an easy-to-use interface.
Affordability: Compared to other small business phone systems, magicJack is one of the most inexpensive solutions.
When to Use Google Voice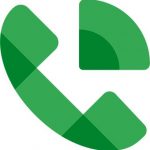 Google Voice is a simple, affordable telephony solution for small businesses and teams that want VoIP functionality paired with Google reliability. It's a virtual phone number service that provides businesses with unlimited domestic calling and texting over a local phone number and basic (yet powerful) call management features.
Google Voice has a free plan for single users, but small businesses and teams will need to upgrade to one of the paid pricing plans. Paid plans start at $10 per user, per month, and each tier offers more functionality.
Google Voice Pros & Cons
| Google Voice Pros | Google Voice Cons |
| --- | --- |
| User-friendly look and feel | Lacks advanced call management features |
| Affordable, scalable plans | No emergency calling |
| Integrates easily with Google Meet and Google Calendar | Voice transcription functionality is unreliable |
| Doesn't require a desk phone purchase | |
Google Voice Pricing
Google Voice is one of the most affordable VoIP solutions for small businesses and solopreneurs. It lacks the feature set of some of its competitors, but there's a good chance Google Voice provides everything your small business needs to communicate effectively with clients. The three pricing plans scale nicely for freelancers, partnerships, and small teams:
Personal: Free for one user only.
Starter: $10 per user, per month for up to 10 users and up to 10 domestic locations. Includes unlimited calling and SMS, as well as Google integrations.
Standard: $20 per user, per month. Adds unlimited users and domestic locations. It also adds a multilevel auto-attendant, desk phone support, and Ring Groups.
Premium: $30 per user, per month for unlimited users, domestic locations, and international locations. Provides advanced reporting.
Why Google Voice Is the Better Choice for Small Teams & Solopreneurs
Scalability: Google Voice's plans scale nicely if you're looking to grow and add on new team members and lines.
Google integrations: Google Voice integrates smoothly with Google Calendar and Google Meet to improve your workflows.
Video conferencing: Go beyond phone calls and text messages with video conferencing—made possible through Google Voice's Google Meet integration.
For more reviews, go to our Google Voice User Reviews page.
magicJack vs Google Voice: Which Is Better for Small Businesses?
magicJack and Google Voice deliver basic—but powerful—VoIP services to small businesses in slightly different ways, but they also have a lot in common:
Easy to use: magicJack and Google Voice's limited functionality declutters their apps and makes the solutions simple and straightforward.
Affordability: These services are two of the least expensive business phone solutions for solopreneurs and small businesses.
Unlimited calling and SMS: Both platforms provide unlimited calling and business texting.
Google Voice and magicJack share many of the same features and functionalities, but magicJack takes the lead for its slightly more affordable and feature-rich solution. While magicJack's entry-level cost is higher, it levels out for established businesses that need multiple phones and lines. However, small teams, partnerships, and freelancers looking for a basic VoIP service will find that Google Voice delivers everything their business could need.
Bottom Line
VoIP phone systems are the future of business communications, and magicJack and Google Voice are making these services more affordable for small businesses and solopreneurs with limited budgets.
Established small businesses that want to use desk phones, mobile devices, and desktops for business communications will love magicJack's low-cost, easy-to-use platform, while emerging startups and young small teams will find that Google Voice has all the entry-level call management features their business needs to communicate and scale effectively.