Buyers typically make an offer on a house by sending the seller's agent a letter detailing the proposed purchase price. Before you make an offer, however, you must find an agent, get loan pre-approval, then find your desired property. Once these steps have been taken, send a written offer, and wait for the seller's response.
Many first-time home buyers have questions about the legalities of making an offer for a house and the issues around buying a home. RocketLawyer's lawyers can review all binding letters and contracts to help protect your investment and avoid legal issues. Find out more about RocketLawyer on their website; just click on "Ask a lawyer" to get legal help.
Download Your Free Home Offer Checklist
Many first-time buyers struggle with how to make an offer on a house. Making an offer on a house does not have to be a difficult process, however. The free checklist below covers each step involved, ensuring nothing falls through the cracks. Download it to start tracking your journey to home ownership.
Download Your Free Home Offer Checklist
How the Homebuying Process Works
Making an offer on a house consists of two distinct stages—preparing to write and send an offer letter, and what you do after an offer letter is submitted to a seller. Together, these stages make up the entire homebuying process. To buy a house, then, you should start by finding an agent, acquiring loan pre-approval, locating the right house, and submitting an offer letter. Once the letter has been submitted, wait for the seller response and prepare for the closing process.
To prepare for making an offer on a house, secure a reliable real estate agent, get pre-approval for a loan, find the right property, determine your offer price, and write an offer letter. The offer letter itself will detail not only the proposed purchase price but additional information about you as a buyer that will help convince the seller to accept your offer. The offer letter will typically be delivered by your agent to the seller's agent unless you're representing yourself.
After sending the offer letter, wait for a response from the seller. If the seller rejects your offer, either find another house or suggest a new purchase price to increase the likelihood of offer acceptance. If your offer is accepted, you must set up an escrow account, complete due diligence tasks like a home inspection, and close the deal.
Each step homebuying process sets up the buyer for the next step and ensures he or she is ready to meet the expectations of the seller. If you follow each step of the homebuying process carefully—especially preparing for, making, and following up on an offer to buy—you can be sure you will secure the best price and close the deal quickly.
How to Make an Offer on a House in 9 Steps
Making an offer on a house requires a series of nine steps, including finding an agent, securing funding, choosing the right property, and making a viable offer. After the offer is made and accepted, a buyer should prepare for due diligence and other closing requirements.
These are the nine steps in the homebuying process, including making an offer on a house.
1. Find an Agent
Locate referral networks, ask for friends for recommendations, and search The National Association of Realtors (NAR) website to find real estate agents who meet your specific needs. Begin with a list of approximately 10 agents, then narrow the list down to five by reading testimonials from other buyers. Contact each agent on your list to set up an interview, then hire the agent that best meets your needs. For more guidance, see our tips for finding an agent.
2. Apply for Loan Pre-approval
Your new agent will probably ask if you have applied for a loan pre-approval. A pre-approval is a letter from a lender showing you can afford a home loan of a certain amount. This is how you show agents and sellers you can afford to buy a house of a certain price. To apply for pre-approval, research credit unions, banks, and online lenders. Then, connect with several to compare mortgage rates, down-payment requirements, and fees.
Here are some places to compare loan rates and benefits:
Veterans Association: If you are a veteran, then contact the Veterans Benefits Association to find out about VA loans. Veterans often receive lower down payment and interest rates through the VA.
Credit unions: Credit unions often offer low interest rates to members. If you are not a member of a credit union, then visit to find out if you can get a good deal by becoming a member.
Banks: Your bank competes with other banks for your mortgage business, so visit a few area banks—both local and national ones—to talk to a loan agent. Your bank might not have the best deal on interest rates or closing costs, so shop around.
Online lenders: Online lenders—like Quicken Loans or Rocket Mortgage—sometimes offer very competitive rates because they do not incur the expense of maintaining physical offices. Check out online lenders to find out the loan requirements and offerings for first-time homebuyers.
Once your loan is pre-approved, you will have a good idea of how much you can offer a seller, how much you will need to set aside for a down payment, and what your fees will likely be for closing. This helps you stay in your price range when looking for a property.
3. Find a Property
With a letter of pre-approval, you are ready to find a property. Make a list of things you must have and things you would like to have in a house. Give a copy of these lists to your agent. Then, schedule an appointment with your agent to look at properties that meet your needs/wants. You can start by searching for properties on Zillow.com, but remember that these are examples. Your agent is there to help you find the right property with tours and suggestions.
4. Determine Offer Price Range
When you find a property, your agent will help you determine an offer price. Review sales amounts for similar area properties to help you understand what a reasonable price is for your chosen house. Then, set an offer price range. The base price in this range should be the lowest amount you can offer and still secure a sale. The top offer should be the highest amount you are willing to pay for the home. Your agent will help set this range.
5. Write & Send Offer Letter
An offer letter is sent to the seller to explain how much that buyer is willing to pay for the house. With your agent, write a letter to the seller with a genuine reason why you want to buy their home. Add details about how much you are willing to pay—a specific amount within your price range that your agent will help you determine—when you want to close, and how you will pay for the purchase. The more personal the letter, the better the chances of acceptance.
Here are three things to include in your offer letter:
Emotional appeal: Include a compelling reason why you want the house you've selected. Owning a home is an emotional experience tied to memories and good times, so make an emotional appeal to the seller by explaining how their home would figure positively in your future life.
Favorite features: If there are specific home features you enjoy—such as high ceilings or a cutting-edge kitchen, share these details with the seller. Knowing that you appreciate the home and the details can convince the seller you will take good care of it and make use of all its unique features.
Closing advantages: If you can offer a larger down payment or give the seller a longer time to move after the close, include these details as they might give you an advantage over other buyers.
Once you've completed your offer letter, your agent will submit it to the seller agent via email or postal mail. A seller usually responds within three to five days, but there is no set time for their response. Sellers might have several offers letters and take several days to consider their options.
6. Respond to Seller & Negotiate If Necessary
The seller might come back with a positive or negative response to your offer letter. If the seller accepts your offer letter, then you are set to move forward with the steps in your homebuying timeline, starting with setting up the escrow. For a rejection of your offer letter, which is common in a competitive market, you might need to find another property, make another offer, or meet certain criteria to overcome the objection.
Here are some common responses to a home purchase offer and steps you can take for each:
Rejection for another offer: If the seller rejects your offer letter in favor of another offer, then find another property.
Rejection due to price: When an offer letter is rejected due to price, submit another offer letter with a higher price that does not go over your maximum amount. Discuss the exact amount with your agent—it's often a good idea to make the increase as small as possible to ensure you spend too much on the house.
Rejection due to closing schedule: In the case of a rejection based on a timeline or other closing factors, adjust your schedule or terms—with the help of your agent—and resubmit your offer letter.
Acceptance: If your letter is accepted, then set up escrow and move forward with the purchase. Your agent will let the seller know that you are going to set up escrow and additional steps, such as due diligence inspections, will follow.
Crafting the right response to a seller's rejection or approval of your offer is critical. While a rejection may seem defeating, it's possible to rework your offer to secure an acceptance from the seller — without going outside your budget. If an offer is accepted, sending a warm response will set the tone for a quick, seamless closing process.
7. Draft Contract & Set Up Escrow
To ensure that both the buyer and the seller meet each other's expectations in the sales process, agents will draft a purchase agreement—or other appropriate real estate contract. This will include information on the purchase price, timeline of the sale, due diligence requirements—what inspections, repairs, or changes to the property must be made prior to closing—and other pertinent details. Next, the buyer or buyer agent will set up escrow.
The escrow account is where you put a deposit (known as earnest money) equal to 1-2% of the purchase price; this shows the seller you are serious about closing. If your agent does not handle escrow, contact an escrow provider and supply them with the seller's name and address, your loan information, the purchase price, and the deposit amount. After an account is set up, deposit the earnest money, and send the account information to the seller.
8. Complete Due Diligence
The due diligence stage is the point at which the buyer conducts or contracts out inspections to make sure the home is sound and does not need repairs before completing the purchase. During this time, contact a home inspector, insurance agent, your mortgage company, a lawyer, and the property associations to make sure the home is without serious damage and that there are no liens on the property.
Here are the professionals to connect with during due diligence:
Home & property inspector: A home and property inspector will check everything from the foundation to the septic system to make sure everything is in good shape. If the inspector finds termites, signs of damage, or other potential issues, then talk to your agent about how to ensure fixes are made or price reductions are incorporated into the contract.
Insurance agent: Homeowners insurance is a must for most mortgage companies. Connecting with your insurance company can alert you to any additional insurance required by your state for floods or fires, which are not covered by traditional home insurance.
Mortgage company: Even though you have a letter of pre-approval, now is the time to call your mortgage company to let them know your offer has been accepted and start the official paperwork.
Lawyer: A lawyer should review all contracts to make sure your investment is protected, and there are no legal issues like liens on the deed. If you'd rather not hire a traditional lawyer, consider a service like RocketLawyer, which provides online access to experts in real estate and contract law.
Homeowners association (HOA): Back-owed HOA fees might fall on the new owner, so talk to the association (if there is one) to make sure that all fees are up-to-date. Also, if unpaid fees are significant, the HOA may have placed a lien on the property, which can jeopardize a speedy close.
9. Close the Deal
When due diligence requirements have been met, it is time to close the sale. Go to the seller's attorney's office or title company office to sign the paperwork; be sure to bring a form of ID, such as your driver's license. Also, bring copies of the mortgage approval letter, home inspection report, offer letter, insurance cards, and escrow deposit receipt. You might not need these materials, but it is better to be prepared. Sign the contract and prepare for move-in.
10 Pro Tips for Making an Offer on a House
For first-time homebuyers, making an offer on a house can be an anxious time of waiting and wondering. Real estate experts are the best resources for making the most of this process as they've been involved in countless home purchase negotiations. With this in mind, we tapped some of the top industry professionals for their advice on successfully making an offer on a house.
Here are the 10 top tips from real estate professionals for making an offer on a house:
---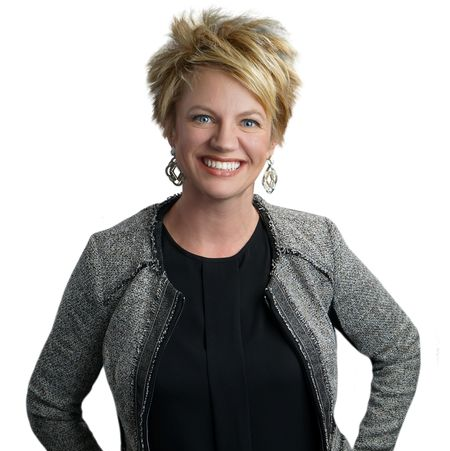 1. Ask Your Real Estate Agent to Run the Numbers
---
---
3. Add an Escalation Clause
---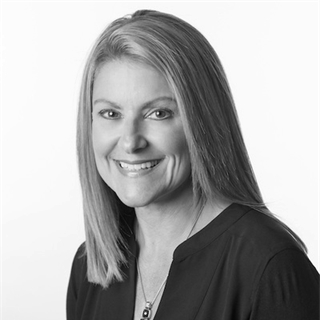 4. Find a Local Lender
---
5. Pay Closing Costs If You Can
---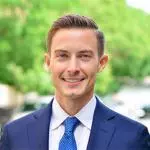 6. Write an Introductory Letter
---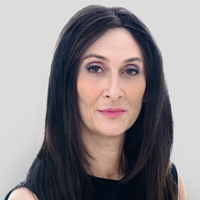 7. Know the Property Value
---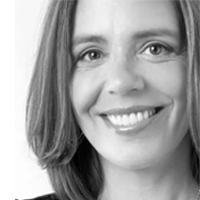 8. Shorten Due Diligence Timeline
---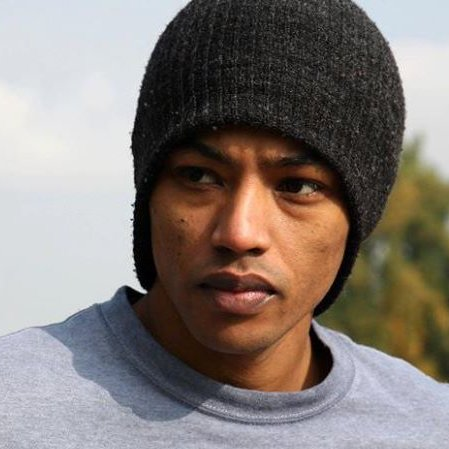 9. Get Your Finances in Order
---

10. Be Prepared to Negotiate
---
Frequently Asked Questions (FAQs)
Can I withdraw my offer?
You can withdraw an offer letter as long as it is not signed by both parties. Once it is signed by the buyer and the seller, the offer cannot be withdrawn unless terms are not met by the seller. It is always best to consult with a lawyer before sending an offer letter to a seller.
Is an offer letter a legally binding document?
An offer letter is a legally binding document. A seller can sue a buyer for backing out of an offer letter for breach of contract. It is best that you understand all of your legal liabilities before sending an offer letter to a seller.
Is making an offer different if buying a FSBO property?
Buying a for sale by owner (FSBO) house means that you and your agent are dealing directly with the seller instead of an agent. Some sellers want cash-only offers while others accept outside financing or loans. When buying from a FSBO seller, you should always have contracts and legal documents reviewed before signing anything because the seller is representing him/herself and is not bound by agent ethics codes.
Bottom Line: How to Make an Offer on a House
Making an offer on a house can be a confusing process for most first-time homebuyers. It is best to start by finding a good agent and getting pre-approved for a property loan. Once you find the right property, your agent will help you decide on a price and craft an offer letter. If your offer is accepted, then you can set up the escrow, do your due diligence, and close the deal.
Buying a home is probably the most important investment people make in their lifetime, and you have to sign several legal documents. Connecting with RocketLawyer to request a review of a real estate offer letter or contract could prevent closing delays and avoid costly legal problems. Learn more about RocketLawyer on their website; click the "ask a legal question" button to get started.