Deciding to handle order fulfillment yourself, use a fulfillment warehouse, or a manage a mix of fulfillment solutions is one of the biggest decisions an online store owner will make. If you're trying to decide how handle fulfillment for your online business, learning what works for other sellers, and why, can help you make the right choice.
So we surveyed small ecommerce business owners about how they handle order fulfillment and why their solution works. The answers we received cover a wide swath of fulfillment options, from totally outsourced, to totally in-house, to a mix of both. Many even add vendor dropshipping into the the process.
Want the best rates on fulfillment? FulfillmentCompanies.net is a fulfillment matchmaker that will make 500+ fulfillment centers compete for your business. Click here for free quotes from multiple providers.
Visit FulfillmentCompanies.net
Order Fulfillment Choices of 25 Online Store Owners: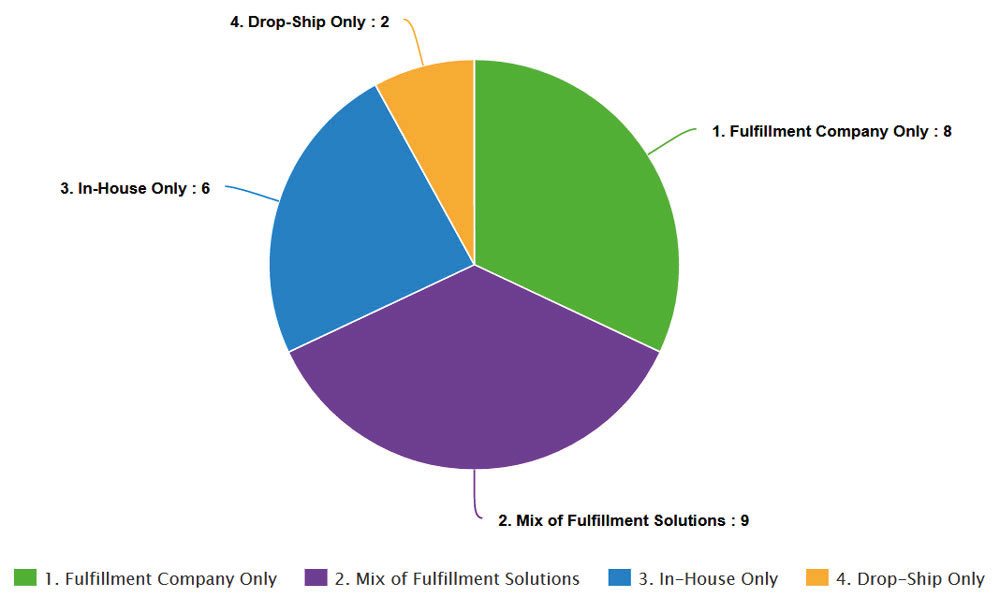 Now let's take a closer look at why these solutions work for the ecommerce sellers surveyed.
---
Stores that Use a Fulfillment Company to Ship All Orders: 8
Eight of our respondents use an order fulfillment partner to process and ship all of their orders. A prime reason they give for choosing to outsource all order fulfillment is that it frees up time so they can focus on building their businesses. Other advantages include:
An order fulfillment company can easily scale to meet growth spikes or seasonal demands
Most order fulfillment companies have centralized warehouses for faster delivery to customers and cheaper shipping rates
An order fulfillment company can save you money through shipping discounts
Let's see what our outsourced order fulfillment-only sellers have to say: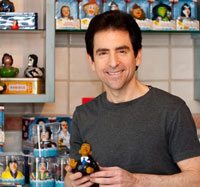 1. Outsourcing fulfillment has allowed us to become the top custom rubber duck manufacturer in the world, doing work for everyone from The New York Yankees to SeaWorld to Harley-Davidson.
I use three factories, two in the US and one overseas, and found a fantastic fulfillment center in the Midwest. We ship all over the world using them. With outsourcing, we could expand at an amazing rate without taking on debt and the results have been extremely successful. However, the key to outsourcing is having great partners first off and second, you have to be very adept at being communicative. Not everyone is good at that, but you have to think of it as one big remote office worldwide that demands your constant input and attention.
---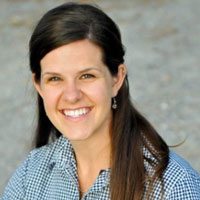 2. We own an online store and thank goodness we use a fulfillment company to ship our orders!
Ashley Zager, Director of Operations, The New Primal
Our team is still relatively small, so we wear a lot of hats. It's important to figure out your 80/20 and prioritize all those hats. To help with that, we find partners who are highly specialized and who can do things better than we can. It's basically the Law of the Inner Circle, from John Maxwell's 21 Irrefutable Laws of Leadership, for everyday business. Instead of hiring more people to pack and ship orders – we partnered with Whitebox. We sell meat snacks through our own portal and the Whitebox Amazon portal.
Our Advice? Figure out where your time is best needed. What can you and only you contribute to your company – then find the right partners to fill in the rest. You'll never read the future, so make decisions based on where you are now and don't be afraid to pivot later if/when needed.
---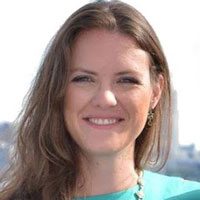 3. I used to ship everything myself, from my house, but now I use a 3PL. My life is so much easier!
Eva Spitzer, Designer & Founder, Peony and Moss
I'm the designer and founder of Peony and Moss, a line of luxury women's socks. I used to ship everything myself, from my house, but now I use an order fulfillment company to handle all orders, and a remote assistant to send them the orders. My life is so much easier!
---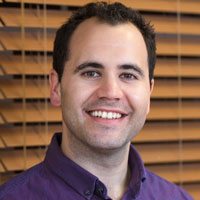 Outsourcing fulfillment to a 3PL has saved me a ton of time and headache. Warehouse management is not my core competency, so doing this has allowed me to focus on building a brand instead of printing out order forms. This has helped Crucial Vacuum grow to over 1,400 products, and 88 containers a year, across various verticals. We do $8M annually.
Outsourcing fulfillment was the right choice for me, but it may not be the right move for everyone depending on assets, availability, and other factors. My advice for those on the fence: Whatever you choose, don't allow it to limit your growth. Even if you're a small seller now, set your company up to grow as far as it may.
---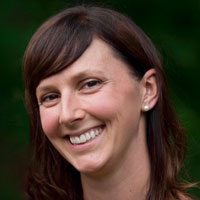 5. We've been using Fulfillment By Amazon (FBA) when we sell products directly from our Shopify website and it's been working very well.
Leah Sugar, Co-founder, AllSpice
We sell gourmet spice racks through our Shopify website and Amazon. Once our sales volume picked up, it was an easy decision to switch to Fulfillment By Amazon. If we hadn't used FBA, our small staff would have been deluged handling fulfillment when we really wanted to focus on growing sales. Paying Amazon their cut is well worth it from our perspective because it frees us up to grow the business.
---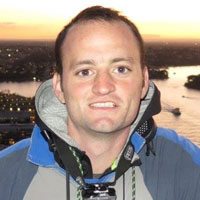 6. As an ecommerce business owner, you need to focus on marketing and building the operations side of your business.
Michael O'Donnell, Chief Executive Officer, CaveTools
We sell barbecue tools and accessories and never ship products out manually. Manually shipping products, even if you hire people to do it for you, becomes a time consuming distraction that pulls you away from your highest leverage activities on the marketing and operations side of the business.
We started out using Fulfillment by Amazon (FBA). Now that we've grown to over $2 Million in sales, and with many products larger in size, FBA's inventory storage costs and fulfillment fees are cost prohibitive for non-Amazon orders. For this reason, we switched over to a company called Warehouse Las Vegas for inventory storage and fulfillment on non-Amazon sales.
New sellers should start out with Amazon FBA because it is the easiest solution to implement so you can get your business off the ground and start generating revenue. In the beginning, automation is much more important than saving a few dollars. Once you're established and have more bandwidth to implement more cost effective solutions, then and only then make the switch.
---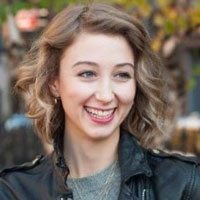 7. We currently outsource fulfillment for our one-stop style shop because keeping everything in our office just isn't possible.
Stephanie Farrell, E-commerce & Marketing Manager, Minnow + Mars
Another perk of partnering with a fulfillment center is that we receive discounted shipping rates through major providers even though we launched just a few months ago. It's also helpful because the fulfillment center is an expert in picking and packing and organizing our inventory. They can pick, pack, and ship orders much faster than we would be able to do in the office.
My advice to sellers is to make sure you know your costs. If you are purchasing packing materials through the fulfillment center, costs can really add up. Consider purchasing your own and sending them for the fulfillment center to use. Every touch required is also an added fee, so be sure to negotiate rates with the fulfillment center for when multiple units are ordered. Be sure that the value will outweigh the costs. If it doesn't look like it, try fulfilling yourself until you grow large enough to make it worth it.
---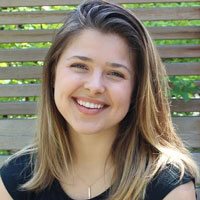 8. Working with Whitebox for both online store management and fulfillment allows us to focus our energy on growing our retail presence.
Erika Welsh, Co-Founder & Chief Marketing Officer, Wild Friends Foods
We sell different types of natural nut & seed butters in jars and single serve packets via retailers and online. Outsourcing fulfillment is a great option for us because we have a small team and don't have the ability to dedicate a team member to manage all aspects of our online store. Whitebox has done an incredible job helping us create a consistent, reliable online store that customers can easily shop from. Plus they stock, pack, and ship orders for us.
If you want to focus energy on other areas of your business but still want to have an awesome online platform where people can find you, I highly recommend outsourcing your online fulfillment.
---
Stores that Use a Mix of Fulfillment Solutions to Ship Orders: 9
The largest number of respondents (by one) use a mix of order fulfillment solutions to process and ship orders. For them, combining in-house shipping, fulfillment partners, and drop-shippers provides a scalable solution that extends their selling reach without committing to larger facilities or staff. Other advantages include:
A mix of fulfillment solutions provides flexibility, letting you can test new items via in-house fulfillment and leave fulfillment of proven products to a fulfillment partner
You can take advantage of fulfillment companies' centralized warehouses for the bulk of orders for faster delivery to customers and cheaper shipping rates
Drop-ship vendors can handle volume shipments, bulky items, and occasional sellers for you, which eliminates stocking and inbounding shipping costs.
Let's see what online sellers who use a mix of fulfillment options have to say: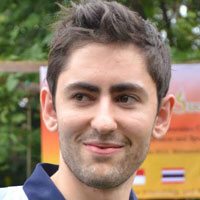 ---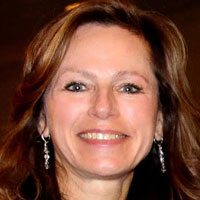 2. A combination of drop-shipping and selling items from my stock works best for my business.
For popular vendors, I receive shipments from them every 1-2 weeks with several items, so it makes sense for me to ship these items out to the customer and avoid the drop-ship fee, which can be $5-$10 per item. For other vendors, I have them ship directly to the customer and pay their drop-ship fee. If it's a heavy item, I have it drop-shipped, to avoid paying for shipping twice.
---
3. We have a North American and a UK store, so order fulfillment is different for each.
Ann-Marie Fleming, Founder & CEO, DogQuality
Our North American store handles all our fulfillment in-house. However for our UK store, since we are not physically located there, we use Shipwire to handle our fulfillment.
For us, outsourcing our fulfillment in the UK was a fairly easy decision because we wanted greater access to this region as well as Europe. There were too many barriers trying to service them from our location in Canada. Handling our North American fulfillment in-house was also a clear decision because of the level of service we strive to provide.
In our North American store, we are constantly adding extra things to orders to help ensure our customers have the best size or sizes they may need to help their senior dogs. Sometimes that means including something from our returns for free as an example because their dog may be in-between sizes and when dealing with seniors it's best to try and get it right the first time. Providing this level of service cannot be outsourced.
For the UK store, we have our Shopify store linked to Shipwire as well as our Amazon UK & EU stores and fulfillment is quite automated. There are some definite downsides to this like not being able to ship same day if it is urgent, or not being able to stop something from going out if the customer made a mistake. But it does make it possible for us to better service our UK and European customers in terms of affordable shipping rates and fast transit times.
---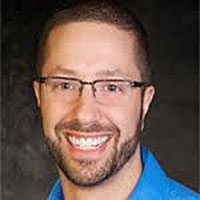 I think in-house vs. outsourced order fulfillment really depends on your available time and goal of the business. Many small ecommerce sites are meant to be side income and a side project in general, run by people who have full time jobs already. For these instances, a fulfillment organization just makes sense. However, if you are looking for a very personal product and care a lot about packaging, then inventory those products and ship them yourself.
---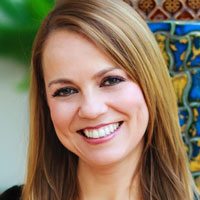 ---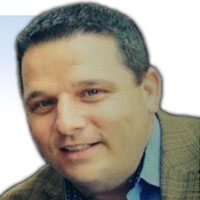 6. We use different sources for order fulfillment.
By avoiding a one-size-fits-all approach our customers get the best service we can offer them and one that is cost-effective for us. Between carrying limited stock on some items, dropshipping others, and using Amazon, we can effectively meet customer demands.
---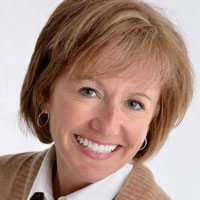 7. Managing fulfillment in-house for most products keeps us nimble and affords us the best cash flow.
Mary M. "Mickey" Swortzel, CFO, NewEagle
We determined early on that we were going to do fulfillment in house. While we determined it would be less expensive to outsource it, we look at inventory the same way we view our bank account – it's money sitting on the shelf. Managing this resource in-house allows us to put the oversight we deem appropriate and stock to our metrics, not someone else's. In addition, our stocking and backorder decisions are reviewed quarterly.
There are other products that we sell that we don't stock and do have a 4-6 week lead time, and we also have vendors drop ship for us for a variety of reasons. We have some rather large items that it doesn't make sense for us to ship to our facility & then out to the customer. So yes, we're a mix of all three, and we have found this works for customers.
---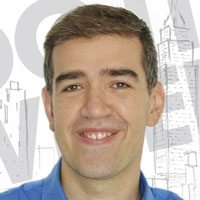 8. If an ecommerce store wants to remain competitive in today's market, the right combination of the three strategies, Dropship, 3PL, and its own facilities, is required.
We use a balanced mix of fulfillment tactics. Outsourced fulfillment is extremely important. For a medium-size or a small business, reaching the level of technology and scale of large fulfillment networks is nearly impossible. The advantage of Amazon Robotic Operations or the extended network of Shipwire locations serves as an example. If you can make use of their innovation and scale, a high level of efficiency can be obtained at relatively competitive prices.
However, the needed standardization of processes of the large-scale fulfillment centers will never give you the beloved personalized customer service that will bring great reviews and returning customers. You will not be able to include a personal note, to ship an item outside business hours as a special favor, or accelerate the return of a defective product for an important customer.
---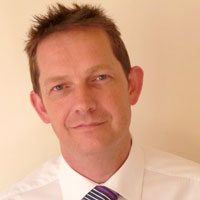 9. We originally drop-shipped everything from manufacturers directly, but now manufacture and ship 60% of goods in-house.
When we launched Poles Direct 14 years ago we originally drop shipped everything from manufacturers directly. This continued when we launched the second website, Wooden Blinds Direct. Ideally, this was great for us as a start-up business operating from very small premises initially in a garage and spare bedroom.
However, with the development and success of internet shopping we quickly grew and was soon looking at our own manufacture especially in the blinds and window furnishings sector. Today, we are able to manufacture (in-house) a variety of made to measure blinds to include romans, rollers, wooden, curtains and more, and also outsource other collections directly from the manufacturers. We are now a very successful business turning in excess of $17 million, with over 60% manufactured here in house.
---
Stores that Use In-house Fulfillment to Ship All Orders: 6
A fair portion of our respondents elect to handle all order fulfillment activities themselves. For them, in-house order fulfillment gives them total control and allows them to deliver a personal touch. It's interesting to note that cost doesn't seem to be a main driver in this choice. Instead, control over the process is the most common thread for those choosing in-house fulfillment. Other advantages include:
In-house is a great way to start your business and learn the ropes so you can better manage a fulfillment partner if the time comes to outsource some or all order fulfillment.
In-house is an easy way to ship one-off items, like custom-made or personalized goods.
You can easily test new items and bundled promotions using in-house fulfillment.
You can add notes and other brand-building flourishes to create a personal experience that customers appreciate.
Let's see what online sellers who handle all of their order fulfillment themselves have to say: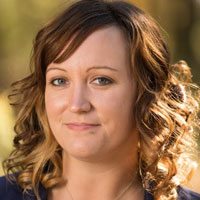 1. I choose to stock and ship items from my own facility.
While it can sometimes be time consuming to do so, since I sell handmade goods, I like to incorporate notes and flourishes to remind my customers that there is a human element when they buy from exit343design. I consider it to be a part of my marketing.
---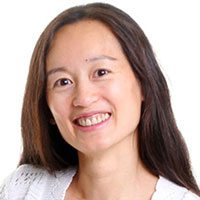 2. Most of our pieces are made-to-order, so it makes sense to handle fulfillment ourselves
We also stock best-sellers ourselves so they can ship out asap, and used supplies to quickly build made-to-order pieces.
---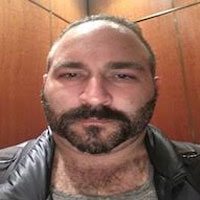 3. Keep control of your order fulfillment in-house until you can't handle it.
What I can say from experience with order fulfillment companies is this: wait as long as you can. We ship both cooking utensils and organic food. Pack it yourself. If it has to be after hours than so be it. If you find it just boring, do it anyways. So many companies I know either start with an order fulfillment company or jump right in as soon as they have margin. It kills them later on when they need cash for things like marketing and advertising.
---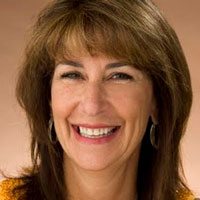 4. I have tried using several third party shippers, but decided that no one does it better than those who really care!
We have a small business that sells retail and wholesale. Hire the employee that seems to want to keep his job and shows that he cares, and you have your warehouse worker that will make sure the orders go out on time and done right. Lucky me. I hired my son, and others that want their job.
---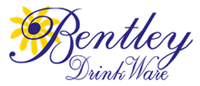 5. We handle fulfillment in-house because it's the most cost-effective way to let customers order the colors they choose in our plastic drinkware and tableware line.
We allow retail and wholesale customers to mix and match tableware items that come in many colors. Since we manufacture everything ourselves and stock a vast inventory, it makes sense to handle all order fulfillment ourselves.
---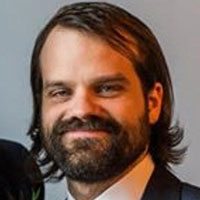 6. I prefer to ship personally, because it allows me control of how my product is packaged.
Jason Rueger, Owner, Rueger Pottery
My home business is selling pottery, which is delicate to handle and ship. So for me, it just makes sense to ship directly. I have a USPS account and just weigh the products on my postal scale, print out my label on USPS.com (which saves money), and then schedule package pickups during my normal mail drop-off time. This works very well for me!
---
Stores that Use Drop-ship Vendors to Ship All Orders: 2
Two of our respondents use drop-shipping as their only order fulfillment method. Drop-shipping alone as a business model comes with pros and cons. On the pro side, you don't have any investment in stock or shipping facilities at all. On the con side, you have little to no control over the fulfillment process or quality assurance, but total responsibility for customer service. So, choosing your drop-ship vendors wisely is key to success with this model. Other advantages include:
No up-front product costs, you only pay for items when a customer orders them.
Drop-shipping lets you create an extensive product offering for customers without any inventory or facility costs.
You can test new product collections and branding models with little investment other than time.
Let's see what our drop-ship online sellers have to say: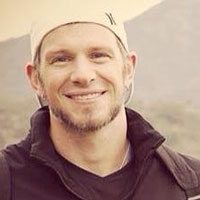 1. The best part about drop shipping and having another company fulfill everything is you have no inventory, so very low risk.
I have a fulfillment company do the shipping for everything I sell. The best part about drop shipping and having another company fulfill everything as it sells is that you have no inventory, so very low risk.
It cost me about $100 to start this website on Shopify and 15-20 hours to add all the products. I only pay $30 to Shopify each month. When an order comes in, I have it programmed to go right to the fulfillment center. They then ship it out and send me the tracking number, which I upload into my website, which auto emails the customer. It's a very easy system that supports annual sales of about $20,000.
---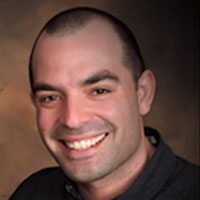 2. Our eCommerce business is based on a drop-shipping model.
Rene Delgado, Senior Managing Partner, BounceHouseStore
We love drop-shipping because it allows us to not have to carry any inventory at all. When an order comes in, we create a PO and send it to our suppliers' who then in turn ship the product directly to the customer on our behalf.
---
Over to You
So you've seen how a wide variety of sellers handle myriad fulfillment needs. Do you run an online store? If so, what order fulfillment solutions have worked, or not worked, for your company? Please share your experiences in the comment box below. We would love to hear your thoughts and experiences.
And if you're considering outsourcing fulfillment for some or all of your orders, be sure to start your search with our preferred fulfillment solutions matchmaker. It costs you nothing to receive quotes from fulfillment providers that are fully screened to match your unique needs.