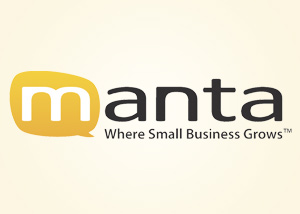 Listing your business on Manta.com is a great way to gain customers from Manta's more than 20 Million monthly users.  It's also a great way to quickly get your business online, and showing up in search engines like Google.
Before we dive into the details on this topic, we also suggest you check out Insightly, our recommended small business CRM. Visit Insightly to learn more.
In this post I am going to show you how to setup your Manta business listing and product showcase pages. As a bonus, I am going to share with you some tricks that will help your listing outrank your competition, and make sure it gets the most exposure possible.
The example being used is a real company, a New York City based dentist, which I recently helped create their new Manta listing.
There are three separate but connected parts of Manta.
Your personal profile.
Your Business Listing
Your Product Showcase Pages
The Personal Profile
In order to set up a business profile on Manta, you need to have a personal profile.  Your personal profile also gives Manta users the opportunity to learn more about you.
The Business Listing
The business listing is what Manta is all about.  Business listings allow you to add your business's contact info, business hours, social media accounts, website, products and services offered, and more.
Products And Services Showcase Pages
As a part of your free business listing, you are allowed to have 3 product and service showcase pages (paid accounts can have more).  This is an opportunity to generate interest in specific products or services, by including an in-depth description, image, and pricing information.
Getting Started With Your Business Listing
Start by searching manta to see if your business is already listed.  If it is, then there will be a little yellow button beside the listing that you can click to claim your listing.  It looks like this:
When you click that button, your business listing will be automatically connected to your personal profile.  You now have the ability to edit and add information to your business profile.
If your business is not already listed, then adding a new listing is easy.  Just click the "add your business link" in the upper right hand corner of your screen.  It looks like this:
Now it's time to start filling out your profile.  As we go through this process there are two big things to keep in mind:
You want to make sure you complete all sections of your listing, using as much detail as possible.
As you fill out your listing, you want to use the keywords that your potential customers use on Manta and other search engines, when looking for the products and services you offer.
These are two of the biggest factors that will determine how highly your business listing ranks for specific keywords on Manta and other search engines.
How To Know What Keywords To Include In Your Profile
Google, which is by far the most popular search engine, allows you to see monthly estimates for the number of times any term is searched on Google.com.  These estimates can give you a good idea of the keywords that your potential customers are typing into Manta as well.
The Google keyword planner is therefore a great tool to use to find the keywords that you should be including throughout your Manta profile.
How To Use Google's Keyword Planner
The first step is to register for a free Google Adwords account, which you can do here.  After logging into your Adwords account you can find the keyword planner tool here:
Once you have selected the keyword planner, you can enter in several search terms that are related to your business. If you are a dentist you might enter in the terms: dentist, dental, and cavity.
Hit enter and then click the "keyword ideas" tab, which will give you a page that looks like this:
Here you can see an estimate from Google of the number of times people search Google.com using those keywords, on average, each month.  The tool also gives you a long list of related keywords, along with their average monthly search traffic.
This list should give you a really good idea of the search terms that people are using when looking for the products and services that you offer.  Keep a list of the most popular ones, and make sure that you use them when filling out your profile.
Setting Up Your Manta Business Profile
Once you know what you should include in your Manta profile, Manta makes filling out your profile easy and straightforward.  After claiming your business profile, each section will have a blue edit button or box where you can update or add information to that section.  It looks like this:
Let me walk you through each section, showing you a live example of a Manta profile that I recently setup.
The Logo And Basic Company Info Section
The business name, address, and contact info should be the exact same info as you use on your website.
If you already have a copy of your company's logo in digital format, you can simply upload it here.  If you have a logo on your website, but don't have it in digital format, then you can take a screenshot of the logo on your website, and then upload the screenshot.
For instructions on how to take a screenshot on a PC go here.  For instructions on how to take a screenshot on a Mac go here.
If you do not have a logo for your company yet, read our logo design buyer's guide.  If you don't have a business email yet, you can learn how to get a free business email address here.
Product And Services Section
Manta allows you to showcase in detail up to three products or services on your free business listing.  Users who upgrade to a premium listing can showcase additional products and services.
They also allow you to list the names of up to 30 additional products or services that you offer.  You can see the services I have chosen to feature, as well as the additional products and services I have listed, in the above image.  As with all parts of your listing, you want to keep in mind the keywords that you want your profile to rank for when filling out this section.
Product and Service Showcase Pages
Clients can get a more detailed overview, by clicking on the product or services that you have featured.  When they do so it takes them to a full product/service overview section. Here's what it looks like:

There are several important things to keep in mind here:
Keep your keywords in mind, and sprinkle them throughout this section.
Use high quality images.  If you do not have high quality images of your products or services already, then you can buy stock images inexpensively from bigstock.com.
Manta resizes the images automatically, however if they do not look right, you can use Lunapic.com to edit the demensions of your images manually.
When possible, you should also have at least one photo with a person's face.  People are naturally drawn to pictures featuring other people.
About Us, Business Categories, and Company Contacts
For the business categories, you have the opportunity to list 1 primary category, and 2 secondary categories.  Manta gives you the categories to choose from, so choose the category that is most closely related to your most important keyword, as the primary category.  Keep your keywords in mind when choosing your secondary categories as well.
The about us section is another great place to make sure you are including your keywords.
The company contact section is going to default to whomever is filling out the profile.  If that is not the same person that you want the public to be reaching out to, then change it.  You can also list multiple people here, so if people should contact a different person for business partnerships, than general info, list both here.
Additional Links
The additional links section gives you the opportunity to showcase specific parts of your website, or pages on other sites that cast your business in a positive light.
This is also a good opportunity to link to pages on your website that you want to rank higher in Google's search results.  One of the factors that determines how highly Google ranks your website, is the quantity and quality of the links that you have pointing to your website, from other sites.
For my listing, I included the company's blog, and a youtube video with an office walkthrough.  Other examples of the types of things to include here, would be positive mentions of the company in the press, the menu page of a restaurant website, or a link to a page with pictures of your office and staff.
Brands Carried and Memberships
When searching for a product or service to buy, people often use the specific brand name they are looking to purchase.  By including all the brands you offer in this section, you give your profile a better chance of ranking when customers search for those brands on Manta and other search engines.
The memberships section gives you the opportunity to add additional credibility to your company.
Social Media Accounts
Here you can link up your Facebook and Twitter account.  We have found that Facebook is especially effective for businesses that cater to other individuals.  If you are not already on Facebook, read our free guide on how to get setup here.
Business Hours
In addition to letting your customers know when you are open, you can add 250 characters of text below the hours.  I used this as an opportunity to let people know that we accept walk-ins.  If there is something specific that you would like to highlight, such as 24 hour emergency service, you can do so here.
Verify Your Profile
Verifying your profile is free, and gives it an added level of credibility as it shows up on Manta with the verified badge.
Get Recommendations
According to a recent survey by BrightLocal.com 79% of consumers trust online reviews as much as personal recomendations.  This means that getting positive reviews for your business is one of the most powerful things you can do to increase sales.
When users leave a recommendation for your business it shows up on your profile immediately and looks like this:
You're All Set!
If you have followed the instructions above your new presence on Manta should put you way ahead of the competition.  If you would like even more exposure on Manta check out one of their premium packages which you can find here.
Want to manage 1000's of leads, save time, and get organized? Click Here to get our FREE CRM guide and find out how.
View This Article As A SlideShare: