Business car wraps are vinyl decals that are designed, printed, and applied to vehicles to create mobile billboards. Wraps typically cost $2,500 to $5,000 or more, plus design. To use car wraps for marketing, choose vehicles to wrap, create a vehicle wrap design, and hire a company to fabricate and apply the decal.
If you want to incorporate car wraps into your marketing strategy but don't know how to design a wrap yourself, check out Fiverr. For as little as $5, the platform offers a wide selection of freelancers to design a vehicle wrap that will best market your small business to local customers. Click here to get started.
How Vehicle Car Wraps Work
Car wraps are a great way to promote your brand, especially if your target audience is near your business location. There are two primary ways to utilize car wraps: printing and adhering them to your own vehicles or paying to have third-party fleet vehicles showcase wraps with your branding. It's recommended that small businesses choose the former approach, as third-party fleet vehicle advertising can be expensive and offers less control over where your business is advertised.
To design a vehicle car wrap for your own vehicle(s), start by assembling all of your branding assets, like your logo, brand colors, and fonts. Then determine what the goal of your car wrap should be — general brand promotion or promotion of a specific product, service, or event. Sketch out the design with your existing branding in mind, then find a designer who can help you create the actual car wrap that will fit your vehicle size and shape.
Once your design is created, submit it to a printer. Some local printers will also apply the wrap for you, but if not, seek out a service center or auto body shop for professional help applying the wrap to your car. If applied correctly, a vehicle wrap should last 10 or more years.
With your car wrapped, drive around in the area where your target audience lives and works. Doing this will not only build brand awareness, but can also be aligned with regular company errands in the area. Over time, residents will recognize your company name, products, and services, and will come to you first when they need what your business offers.
Who Business Car Wraps Are Right For
Car wraps are an easy way to draw attention to your business, but they aren't right for everyone. They are best-suited to small businesses that have fleet vehicles or do a lot of local advertising. This is because business car wraps let you advertise your products or services directly in the community where your clients live and work without having to lease a billboard or pay for monthly advertisements in local publications or on public transit.
Businesses that can benefit the most from marketing with car wraps include:
Hyperlocal businesses: Businesses that rely heavily on local clients and already utilize local advertising can benefit the most from car wraps. This is because your vehicle car wrap design becomes a mobile billboard showcased around your local community.
Businesses with fleet cars: If your business relies on fleet vehicles, like a delivery service or disaster-recovery company, matching car wraps will allow you to increase the reach of your marketing efforts and give your company a more cohesive and professional look.
Visual industries: Graphic designers and other more visual industries may find that a car wrap provides the opportunity to show off their work to potential clients. For example, if you have a marketing agency or design firm, a car may be the ideal backdrop for your logo design, photography, and other visual content.
Even if your business is well-suited to car wrap marketing, a wrap may not be helpful if you don't do it right. To increase the impact of your business car wrap, make sure the wrap is printed with high-quality materials and applied by someone with ample car wrap installation experience. If you're considering a car wrap to market your business but aren't sure where to start, check out some of our favorite vehicle wrap design examples below.
How Much Business Car Wraps Cost
In general, you should expect a car wrap to cost from $2,500 to $5,000 or more, plus design costs between $5 and $500 or more. Large vehicles cost more because the square footage of the wrap is more substantial. Similarly, high-end vehicles or cars with complex shapes cost more to design, print, and apply.
Businesses can also use carp wraps to advertise with third-party companies that have their own fleets. However, control over where these fleets drive and the extent to which you can customize your own design are limited. Also, pricing can be costly, so it is not recommended for small businesses.
How to Market With Vehicle Wrap Designs in 5 Steps
If you decide your business will benefit from a car wrap, find a vehicle wrap designer, and work with them to create a wrap that will work with the size and shape of your vehicle. Then, ensure your wrap looks professional by using the right materials and having it installed by someone who has experience with business vehicle wraps.
Here are the five steps to creating and using a vehicle wrap design.
1. Evaluate Your Marketing Needs
Before you come up with a vehicle wrap design, identify your marketing goals, and determine how a car wrap will help you achieve them. Your business's operational needs will not only dictate the type of vehicle you use, but they will also determine the most impactful car wrap design for marketing purposes. When evaluating your marketing needs, consider your type of business, current marketing strategy, target audience, and location of your ideal clients.
When evaluating your marketing needs, consider these factors:
Type of business: The type of business you have dictates whether it will benefit from marketing through custom vehicle design wraps. Local companies with existing fleets of vehicles or those with high visual products and services are typically the best candidates for car wraps.
Existing marketing strategy: If you already have a considerable ad budget for local marketing campaigns, business car wraps may be an unnecessary addition to your strategy. However, if you currently rely on broad-reach social media marketing and TV advertising, you may want to incorporate local car wrap campaigns into your marketing.
Target audience: When considering whether or not to use car wraps to market your business, evaluate whether potential customers are likely to see your vehicle wrap and have a positive perception of your business.
Locality of current clients: To be effective for marketing purposes, your customers need to live or work in areas where they will see your business vehicles. Consider where your business vehicles drive and if these areas overlap with the homes and workplaces of target customers.
For example, if your goal as a publication is to get in front of the most potential clients in your community, wrap your delivery truck and incorporate easy-to-read subscription information in an obvious part of the design. If you have a restaurant with an established customer base but want to stay top of mind, consider wrapping delivery cars with a large, eye-catching logo or popular menu item.
2. Find a Vehicle Wrap Designer
Once you decide that a car wrap is right for your marketing strategy, find a graphic designer who can help create a design that meets the specifications of your vehicle. If you don't have a graphic designer on staff, simplify the design process by hiring a freelancer from Fiverr. Choose a designer based on their qualifications, experience, and reviews and provide them the make and model of your vehicle plus, your marketing goals and any design preferences for the wrap.
Things to look for when hiring a vehicle wrap designer include:
Experience with your industry: The best vehicle wrap design for your business depends on your market and your industry. For this reason, you should find a car wrap designer who is familiar with your industry and, ideally, has experience with marketing in that field.
Customer reviews: Freelance platforms like Fiverr provide a list of freelancer reviews for customers to consider before hiring a designer. If you're not using Fiverr, check out Google and Yelp reviews before hiring someone to create a vehicle wrap design for your business.
Number of revisions included: Before you finalize an agreement with a vehicle wrap designer, ask how many design revisions are included in their price quote. If revisions are limited or not allowed, ask about the cost of each additional revision to ensure your overall design costs don't balloon beyond your anticipated budget.
3. Create & Choose a Vehicle Wrap Design
After you pick a designer and give them your vehicle's specifications and measurements, you can work with the designer to come up with several design options and choose the one that's best for your business. The ideal vehicle wrap design will differ depending on the type of car you use for business operations, however, so make sure you select the right vehicle first then build out your design.
Consider these vehicle types and corresponding design guidelines when creating your wrap.
Small Vehicle Wrap Design
If you're wrapping your personal car to increase your business's local visibility, you may need to choose a small logo and modular messaging. This is because smaller vehicles typically have several smaller, angled surfaces that can break up a large vehicle wrap design. When designing a wrap for a smaller vehicle, pay close attention to where the text and logo will align with certain parts of the car like door handles. In general, keep these designs minimal to avoid text being cut off.
Large Vehicle Wrap Design
If you have a catering business that uses a large delivery van, you'll have more room for a large logo or other text on the sides of the van. Large vehicles typically have more large, flat surfaces that are easier to design around than smaller, sportier vehicles. This enables you to incorporate a large, easy-to-read logo, message, or other image into your vehicle wrap design.
Fleet Vehicle Wrap Design
Fleet vehicles represent a unique opportunity with respect to car wraps because you can create an entire marketing campaign with your various vehicles—rather than just a standalone car. To make the most of your fleet, create multiple vehicle wrap designs that send a cohesive marketing message or choose a single design that will help potential and existing customers recognize your cars in the community.
4. Print & Apply the Wrap
After designing your car wrap, have it printed and applied to the vehicle—preferably by a certified professional. Car wraps are typically printed on high-performance, adhesive-backed vinyl, but there are several types of material and finishes available. If you're unsure of which material to choose, discuss your options with a wrap printing company like WePrintWraps.com.
Applying a wrap can be a difficult process because you have to eliminate any bubbles or blemishes to get an attractive, long-lasting finish. If you live in a major market, there may be dedicated vehicle wrap shops. However, in smaller markets, you may need to take your car to an auto body or paint shop, so make sure the installer has experience with car wraps. Once a car wrap has been applied, it can last up to 10 years with proper care.
5. Use Your Vehicle Wrap Strategically
Depending on the type of vehicle, business owners can use the wrapped car for personal use to gain local exposure or to make deliveries, attend meetings, and perform other work associated with their business. You can also park your wrapped vehicle in front of your business to increase the visibility of your offices or storefront and to help clients find you.
Follow these tips to make the most of your wrapped car:
Park in high-visibility areas: Park your cars in high-traffic areas rather than in garages or quiet residential streets. Just remember to ask for permission from the property owner when parking your car somewhere overnight or for long periods of time.
Choose busy streets: Take busy routes when driving your vehicle around town so that you can increase the number of people who see your mobile billboard.
Opt for lower speed limits: Choose roads with lower speed limits so that drivers are more likely to read your message. For example, take surface streets rather than highways when you have the option.
4 Top Vehicle Wrap Design Providers
Creating a vehicle wrap design to market your small business can be intimidating if you haven't used car wraps before or don't have experience with graphic design. Luckily, there are several online platforms that can help you design your business car wrap with the help of an experienced graphic designer. To help get you started, we identified some of the best vehicle wrap design providers.
---

---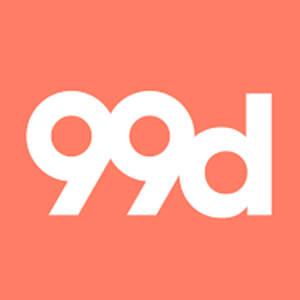 ---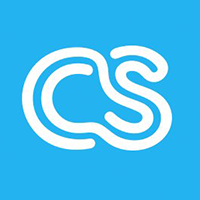 ---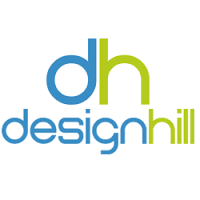 ---
7 Top Examples of Vehicle Wrap Design
The perfect vehicle wrap design depends on your business, target audience, and marketing goals. An ideal car wrap also depends largely on the type of vehicle you're using to market your company. To help you get started with your car wrap marketing campaign, we compiled seven of our favorite vehicle wrap designs.
1. Website Design
Every business has things they're proud of, and business car wraps are a fun way to spread the word about your points of pride. Make your wrap an effective marketing tool for your business by using it to inform readers of an interesting fact about your business or the role you play in your community. The car wrap above is simple and straightforward when it asserts that its driver designs the most beautiful websites.
2. Athletic Team
Like any marketing effort, business vehicle wraps need to be designed with your target audience in mind. If your preferred customer doesn't have a positive perception of your business after seeing your wrap, it won't be effective marketing. For that reason, you should use a vehicle wrap design that will appeal to your ideal customers. The example above was designed with the team's customers—baseball fans—in mind.
3. Professional Services
Vehicle wraps can be dizzying or difficult to read if they're busy or too complicated—especially when your target audience is driving. If you're worried about distracting other drivers, you may want to keep your wrap simple, professional, and easy to read. Use eye-catching colors but keep content to a minimum so that customers see your business name and little else. The car wrap above grabs people's attention with bold colors and a simple logo.
4. Restaurant & Catering Services
It can also help to make your logo or message large and center. Because there isn't a lot of room for specific details under this approach, this is an especially effective strategy for businesses that already have a loyal clientele. This Qdoba example does a great job of drawing attention and reminding clients about their offerings. Try this strategy by using an image or message that helps keep your business top of mind with clients.
5. Appliance Repair & Maintenance
One of the most important tips to follow when choosing a vehicle wrap design is to stay loyal to your company's branding. For example, if you have a clean, modern-looking logo, don't choose a retro wrap design. The retro brand like the one in the example above, however, does a great job of creating a vehicle wrap design that is consistent with the company's aesthetic.
6. Visual Arts
The purpose of a vehicle wrap design is to turn your business vehicle into a mobile billboard. As a marketing effort, your vehicle wrap should be designed to grab people's attention and increase awareness of your small business. If people are staring as your car goes by, your vehicle wrap is doing its job. The steampunk car wrap above is both unique and detailed enough to draw the attention of passersby and keep it when cars are stopped in traffic.
7. Delivery Service
If traditional marketing methods haven't worked to boost your business, use a car wrap to engage in guerrilla marketing. Guerrilla marketing is a low-cost and unconventional form of marketing intended to increase a product's exposure. This vehicle wrap design from DHL is a perfect example. It uses the company's standard delivery van overlays it with a sports car design meant to turn heads while reinforcing the tagline, "The fastest express service."
5 Tips for Marketing with Car Wraps
Choosing a vehicle wrap design and marketing with car wraps can be an intimidating process if you're adding them to your marketing strategy for the first time. To help get you started, we talked to small business owners and marketing professionals and asked them for their best tips for marketing with car wraps.
---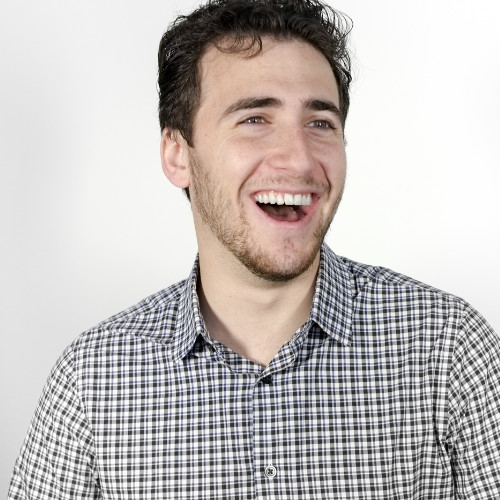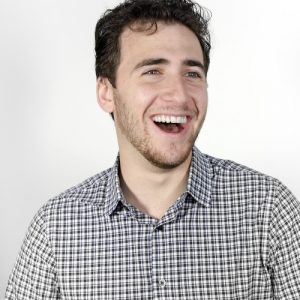 ---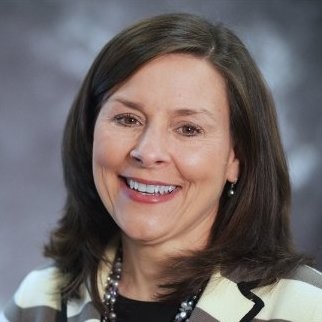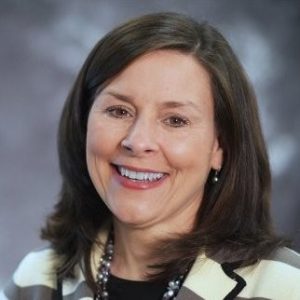 ---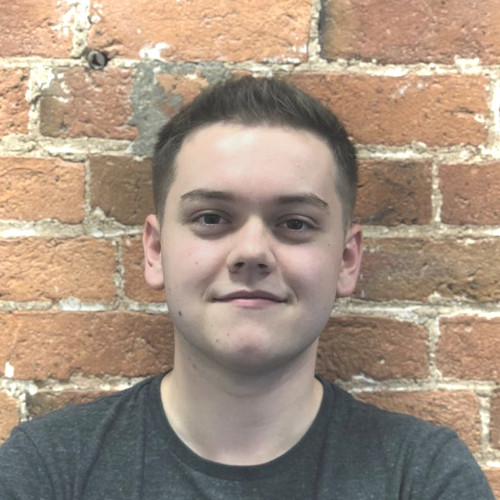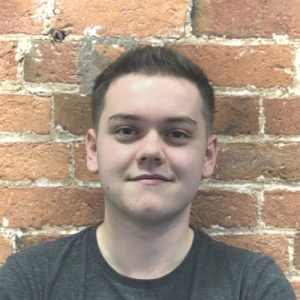 ---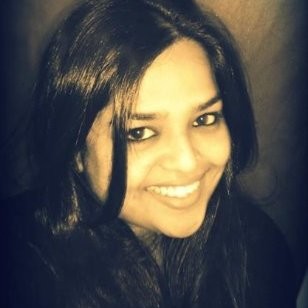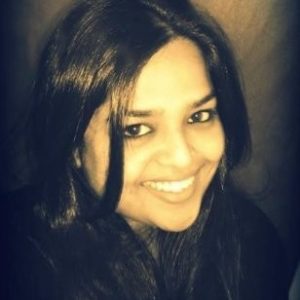 ---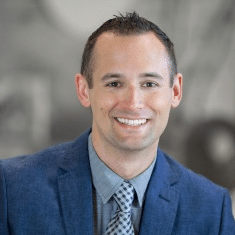 ---
Frequently Asked Questions (FAQs)
How much does it cost to design a car wrap?
Designing a car wrap can cost as little as $5 on Fiverr. Prices increase to over $100, depending on the expertise of the designer and extent of the design work. This does not include the cost of printing or applying the wrap.
How much does printing and applying a vehicle wrap cost?
An average full wrap on a vehicle can range from $2,500 to $5,000 or more, plus the cost of design. Vehicle wrap costs are typically based on the surface area of the car, the vehicle's make and model, and the type of material used for the wrap.
What material is used to wrap cars?
In general, car wraps are made out of adhesive-backed vinyl. The quality and texture of the vinyl can vary, but under ideal conditions, this material can last up to 10 years. When peeled off, vehicle wraps can leave adhesive behind that needs to be removed.
Bottom Line: Business Car Wraps
If you've considered using business car wraps as a marketing tool for your company, it's important to choose a design that's consistent with your needs. To make the most of this strategy, choose a vehicle to wrap, create an on-brand vehicle wrap design that fits within your marketing strategy, and hire a company to print and install the wrap. Then, make sure you drive and park your vehicle in areas where it will be exposed to your target audience.
To simplify the vehicle wrap design process, hire a freelancer from Fiverr. You can choose from a wide variety of experienced designers who can design a business car wrap for as little as $5. Click here to find a freelancer who can meet your design needs.