Short attention span, digital natives, browsers-not-buyers, multi-taskers and socially conscious – these are just a few of the characteristics that people associate with millennials. This generation, which has overtaken baby boomers as the largest generation, is moving into their prime spending and working years; hence, marketing to millennials should be an important consideration for your business.
Here are our 28 ideas on how to effectively tap millennials.
---
Channels and Tools Marketers Should Use To Reach Millennials
Marc Prosser, Fit Small Business
Ask any millennial where they would go to search for something on the internet, and you're likely to get a simple answer: "I'd Google it." Don't waste the opportunity to make sure that your business is one of the first results they see! Click here to read our full guide about advertising on Google–we'll even tell you how to get $200 in free advertising!
---
Maggie Aland, Fit Small Business
Retargeting ads have been shown to result in anything from double to four times the click-through rate of a regular display ad.
Retargeting ads "stalk" consumers with advertisements on Facebook for products or services they've viewed recently. If you've already looked at a product, you're probably interested in it. That makes you a warm lead, and much more likely to convert than someone who's never been to the site before.
Learn how to set up a retargeting campaign on Facebook with our in-depth guide.
---
Young Entrepreneur Council (YEC)
As soon as a new social network or platform becomes popular with millennials, it's important to consider adding it to your marketing strategy – but carefully study first if the channel or tool fits your business and message. Using trending social media tools positions you as an early adopter and innovator. Stay on top of new platforms via tech or media blogs, and don't hesitate to experiment when you join a new site.
---
Marketing through mobile devices is important in general, but given that 85% of millennials in the U.S. own smartphones, it's essential when you're targeting this generation.
To excel at mobile marketing, first consider the basics. Are your landing pages optimized for mobile? Are they too graphics-intensive, making load times longer with slower connections? Is your call to action clear, even on a smaller screen?
Finding ways to integrate your advertising natively into popular mobile applications and programs, especially if it's styled as a reward, is a great way to reach millennials.
---
Rustin Nethercott, Content Developer, ConstantContact
The biggest mistake you can make when marketing to millennials is forgetting to listen to them. Hear what they're saying and how they're saying it.
Follow them on social media to become familiar with their patterns and the causes that matter to them. However, do not attempt to pander using slang or gimmicks like emojis unless you're able to make it feel completely natural. 9 times out of 10 this feels painfully contrived, and the company ends up looking like a parent trying to act hip to relate to their teenage kid.
---
Emerson Spartz, CEO, Dose
Focus your marketing spend on reaching millennials via social platforms. These drive the most significant traffic back to brands and publishers. Optimizing the content is also key. We see the highest shares on short, captioned videos that nail the first ten seconds of content to hook the viewer. Keep it brief and don't assume millennials are waiting around to watch long videos with the sound on.
---
SEO Pressor
Pay attention to what's currently trending and jump on the bandwagon as soon as you can.
By creating social media posts and advertisements subtly referencing the subject, you'll have a casual and fun way of advertising your products that will appeal to millennials.
Nail your advertising to sync with trending topics and you just might have a chance to go viral. Of course, timing is crucial and you need to get it right. You won't look as cool if the ad you roll out is a week too late or you are using the references in the wrong context.
---
Millennials relate to product videos that tell stories of how other shoppers used products in real life. Millennials are 1.5 times more likely to watch videos while shopping online before they decide if a product is a good buy. About a third buys products directly as a result of watching product videos.
Millennials are also more interested in consumer-made how-to videos than overly stylized brand videos. So be proactive and add this content to your product detail pages to inspire purchases and make the experience more realistic.
---
George Beall, University of Pennsylvania
Facebook Live is quickly becoming a more and more popular option for brands to broadcast their message. More importantly, it is a great way to reach an engaged audience. There is something special about going live that creates a more genuine medium for you to communicate with your audience. It's also early in the live streaming game, so investing in this channel early can pay off.
---
Don't hesitate to use creative visuals such as infographics, videos, and photos to grab the attention of Millennials. It's proven that 40% of people respond better to visuals than plain text alone. In addition, 71% of people feel better about a brand that incorporates visuals into their content.
---
William Harris, CEO & Growth Marketer, Elumynt, LLC
Visuals are hugely important selling tools when interacting with the millennial audience. In addition to video stories and rich photography, GIFs are another type of visual that you should be incorporating into your ecommerce marketing strategy. GIFs are simple, animated files that can be incorporated into emails, Facebook posts, product pages, landing pages, and more.
GIFs are mostly used by millennials as funny memes and pop culture references, but more and more savvy businesses are starting to recognize their value and use them to present products in a format that is both familiar and entertaining to millennials.
---
12. They like being able to interact with brands.
Millennials are all about two-way communication via social media. I like to do call to action campaigns in which social media users, particularly Instagram, must re-post a photo, tag friends, or comment their favorite tip or trick in order to be entered to win some prize.
Millennials also enjoy social media posts that bring some benefit to the table, whether it be a how-to or do's and don'ts of a certain activity. Basically, anything that engages the users and puts them in communication with the brand helps build a relationship and promote sales and growth.
---
What Millennials Look For in a Brand
More people are now searching for businesses on their phones over desktops, so make sure that your website is optimized for mobile. This doesn't just mean that your website looks ok when someone pulls it up on a mobile device. Make sure that your mobile site has larger fonts, clearer call to action buttons and a simple checkout process. The phone screen is much smaller than a computer, so make sure you are maximizing the little space you have, and making it easy for people to find the information you want them to on your site.
---
Jayson DeMers, Founder & CEO, AudienceBloom
Are millennials impatient? Do they tend to favor instant gratification, or do they make more impulsive decisions? The jury is still out on these qualities, but one thing's for sure: millennials have ubiquitous access to technology, and they know how to find information. And because they're often on mobile devices, looking for answers to immediately pressing problems, they want their content quickly. If you want to be their go-to brand, serving their content needs and earning their loyalty, you need to present them with fast, thorough information and solutions.
---
66% percent of millennials follow a company or brand on Twitter with the sole purpose of getting a coupon or discount. Something that millennials have mastered is the way to cut costs in this economically-driven time. That's why this group is most likely to share their location on their mobile devices in order to receive coupons from businesses that are close by. Chances are, if you advertise a sale or give out free shipping coupons, the clientele will follow your social media accounts.
---
Aleh Barysevich, Founder and Chief Marketing Officer, Link-Assistant.Com
Millennials are native researchers when it comes to shopping – 80%, for example, wouldn't buy a hairspray without reading 10 reviews online before choosing the one for them. To make sure every step of customer's research leads to the ultimate goal – purchase – brands should demonstrate their trustworthiness and expertise. You can do this by taking care of your online reviews and encouraging customers to share their experience with your brand online.
You can also use a reputation management software, such as ReviewTrackers, to help you get reviews from your current customers and monitor existing reviews from over 75 different review sites.
---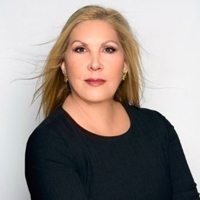 Read our guide to Instagram advertising to learn more about how to reach millennials using the social media platform.
---
The hard sell has become something of a piece of satire in the eyes of millennials. They don't respond to the salesperson following them around screaming about how great their products are. The hard sell is gone and you need to let millennials make buying decisions for themselves.
Millennials value authenticity over everything else. They're more likely to listen to a fellow consumer, as opposed to a piece of promotional copy.
---
Kevin Donnelly, Content Creator, Shopify
Millennials are a socially conscious generation with a strong desire to make a difference in the world. They've started turning to businesses to help them make a bigger impact. Worldwide, 69% of millennials want businesses to better facilitate customers getting involved in social issues which is a huge opportunity for businesses to start stepping in and helping out.
---
Lauren Friedman, Head of Global Social Business Enablement, Adobe
The fact is, people trust people. And people buy from people, not brands. One of the easiest ways to connect with the millennial crowd is to entice one of their peers to represent your product or service. Influencers have so much power when it comes to marketing products. Whether they like something or not directly influences a consumer's decision to purchase. Speak to your consumers not through your brand but through their friends with trusted recommendations.
---
Emotion is one of the ruling factors for millennial's engagement tendencies. Make them laugh, make them cry, give them something that will have an impact on their beliefs and their world.
A good example is Dove's "Choose Beautiful" campaign – the video of the campaign became a viral hit after people watched women make a choice between whether they are "Average" or "Beautiful." Tons of people shared the video to express their opinions on the impact and significance of the campaign on women empowerment.
---
Colie Edison, VP of Marketing, Bowlmor AMF
We know this group of consumers likes to see themselves in the media they consume and we take that insight quite literally, focusing on user-generated content to help tell our brand story. On Instagram, our guests use our brand hashtag #strikeitup to submit images and videos of themselves in our bowling alleys, for a chance to win gift cards in our ongoing consumer promotion. We are then able to feature these assets in all of our marketing channels. When your consumer can relate to your content in an authentic way — in this case an honest look into the brand experience — your brand message goes a lot farther.
---
23. They want to buy purpose, not products.
Michelle Jaelin, Marketing & Media Expert, Nutritionartist.com.
During a time when there is information saturation, providing a product or service that has a good cause or helps the world in some way is more attractive to millennials. From my experience, millennials are more open to supporting products or services that care for a cause or benefit humanity in some way. Whether it is tech, health, food security or international development – companies that show transparency and show benefit to the world in a positive way are more likely to tap into the millennial market.
---
Samples of Successful Campaigns Targeted to Millennials
Nikki Gilliland, Writer, Econsultancy
With humour at the core of all its advertising, Carlsberg has found recent success with campaigns targeted to millennials by coming up with content that is relatable, witty and shareable on social media.
Jumping on the fury caused by the 'Are You Beach Body Ready' campaign that was launched by a weight loss company, it cleverly placed ads asking train commuters if they were 'Beer Body Ready' – highlighting that consumers don't need to look a certain physical way to enjoy summer.
The combination of timely relevance and relatable humour made it one of the most inspired campaigns of the past few years.
---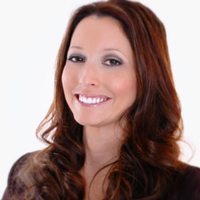 The result? A customized and personal product, as well as share-worthy content. Coca-Cola even created a website wrapped around this campaign that lets customers discover facts about their names, order customized bottles, and find out event dates for the Share a Coke tour.
---
Kit Smith, Marketing Expert
This ad focuses on its star rather than the brand. That's easily done when you have Michael Phelps, the most decorated Olympian of all time.
It's beautifully shot, with only occasional flashes of the Under Armour logo as Phelps trains. It highlights the hard work and determination needed to be successful, with the implication being that if Under Armour is good enough for someone that puts this much effort into their training, it's probably good enough for you.
However, it is important to note that influencers don't always have to be celebrities and Olympic stars, you should be able to find influencers in your niche who come with a less expensive price tag.
---
Heineken brings together strangers with directly opposing beliefs and points of view and gets them to build a bar together in a "social experiment" designed to overcome barriers in an overly polarized world.
A recent Heineken video ad features three-pair team up: a climate-change denier with an environmental activist, a transgender woman and a right-wing guy who thinks it's "wrong," a feminist and an anti-feminist. They're challenged with assembling some flat pack furniture and then a bar, as well as discussing each other's personalities (but not beliefs specifically).
It's only after they've worked together are they shown a film of the other person discussing their beliefs. They are then given the choice either to walk away or sit down and have a beer with the other person. Their reactions and expressions seem authentic — and in a world where we're told we're all existing in social media echo chambers, the video shows the power of actually connecting with people in person as opposed to trolling them online.
---
Colleen Irish, Sr. Account Director, Tier One PR
Toms and Target teamed up one holiday season to offer a limited-edition holiday collection of Toms' shoes, Toms for Target, hoping to leverage Toms' popular "One for One" campaign with Target's limited-edition expertise. With the holiday campaign, Toms and Target go the extra mile with additional items priced under $50; and each purchase triggers a donation, including meals and blankets, in addition to shoes.
The Toms footwear brand does an excellent job of marketing to millennials by appealing to the generation's social consciousness and desire to make a difference. Toms' business model is based on giving back: with each purchase of shoes, an additional pair is donated to those in need. Kudos to these brands for recognizing an opportunity to make a good idea even better by joining forces and aligning missions in a focused way.
---
Over To You
We'd like to thank everyone who contributed ideas on effectively marketing to millennials!
To the small businesses out there, we hope that these tips will help you come up with innovative ideas on how to tap into this young and huge market – remember, they want authenticity, transparency and mobility!
What is your favorite idea from this list? Leave your comments below and let's talk!
Need other marketing ideas for your small business? Read our article on top 25 small business marketing ideas from the pros.