With the wide variety of methods out there for marketing a medical practice – search engine marketing, social media, blogs, direct mail, and more – it's easy to feel overwhelmed. To make it easier, we found the top 25 ideas for marketing your medical practice. Each of them provides you with a unique perspective or approach.
---
1. Advertise at the grocery store.
At first blush this may seem like an odd suggestion, but it works! People love to support local small business, and putting your brand on the back of their grocery receipt or on their shopping cart will make you more recognizable. Get in touch with IndoorMedia to see what options are available in your area.
---
A large or dominant employer in your community – or the business across the street – is an excellent target opportunity for new patients and cases, especially if you're already serving some of their employees. Stewart gives 10 ways to get better acquainted, demonstrate value to those employers and employees, and attract new patients from nearby companies.
---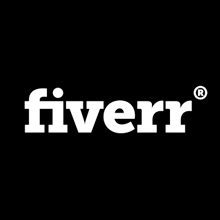 ---
You'll need to commit to marketing to the same audience often in order to gain new patients. In this article, Ron will teach you how to implement a few simple techniques in order to reap a significantly higher return on advertising, brochures, postcards, and other marketing materials.
---
Facebook is a great tool for connecting with your current patients and to spread awareness of your medical practice in order to gain new patients. However, many healthcare providers are using Facebook too infrequently, or use it in the wrong way. View our guide to get ideas for the best ways to promote your practice on the social media site.
---
Daniel Goldberg, Gold Medical Marketing
Proper media exposure can bring in a large volume of new patients very quickly and increase the branding and expertise of your practice. Generating media exposure is an often overlooked or underutilized tool in medical marketing, particularly because it requires time, follow up, and, most importantly, a thorough understanding of how producers, editors, and writers work. When done well, it can bring tremendous results to your practice. When done poorly, it is a great way to get the media to ignore you forever.
---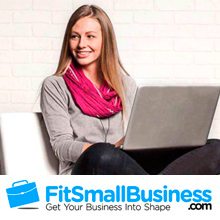 ---
Using these genuine images in all of your marketing, including your website, is a sneak peek into your practice and why a prospective patient should pick up the phone and call.
---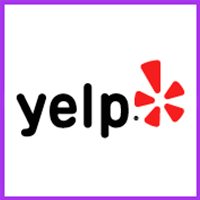 ---
Even if a patient seems like they're not returning to your practice, you might just be able to get them back with the right timing and a few small gestures.
---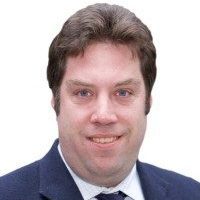 ---
Online marketing strategies are important, but experts on marketing medical practices say it takes more than a virtual presence to persuade people to visit a particular physician and tell friends and family to do the same. Victoria suggests 6 quick and cheap ways to get the message out about your medical practice.
Ready to launch your campaign? Visit Constant Contact and get started today.
---
Tom Egelhoff talks about ways to help you advertise and market a medical practice, ranging from marketing basics to types of promotions for your practice.
---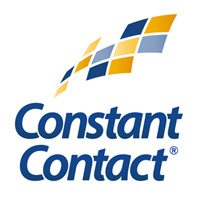 ---
15. Engage Facebook fans with a "Fitness Challenge," and ask people to post a picture to show they've completed it.
At first, many medical professionals don't see the value of having Facebook fans. However, having a Facebook page is a great way to promote your practice. Take a lesson from these five medical practices that are doing Facebook right.
---
For just $5 a day, you can show your ad on Facebook to people that our representative of your current patients. For example, if you are an OB/GYN, you can target married women that are ages 25-35. Read the article to learn how to get started.
---
Amy Heath, Internet Marketing Consultant, Page 1 Solutions
Helpful links to forms extend user sessions (time on the website) as they interact with the practice online. By offering both new and existing patient forms, we also provide an incentive for current patients to return to the website. Google weighs returning users in its search algorithms, and this sends a stronger quality signal that enhances the likelihood of a favorable position in the search engine results page (SERP).
---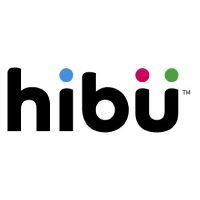 ---
With almost every single person living on this earth accessing various social networking sites, important industries need to incorporate social media in their marketing, networking, and even communication strategies. The healthcare industry is one of the top industries attracting a large audience with social media.
---
In today's world, patients like convenience. They want things to be quick and easy, even when it comes to finding a new doctor or dentist. Forty percent of social media users say that they modify how they manage their health based on information they obtain through social media. Patients between the ages of 18 and 24 are twice as likely to have online discussions regarding health issues. These are just a few of the reasons you should start incorporating Twitter into your medical practice's marketing plan.
---
Everyday, people search Google to find a medical practice in their area. Use Google advertising to increase the chances that these people will find your website at the top of the search engine results page. This article is by me, and I will take you step-by-step through how to setup your account and being advertising on Google.
---
Physician practices of all sizes and specialties rarely maximize the impact they could have with a website. However, having a great website for your practice is imperative for getting new patients. Read this article to learn how to easily and affordably create a medical practice website.
See who Fit Small Business recommends as the best website builder for small business owners by clicking here.
---
The vast majority of medical practices have no idea which marketing tactics return a positive ROI or which options are best for their type of practice. In this article, Jonathan gives tips on how to best measure and track your marketing efforts.
---
Leverage the power of a LinkedIn group to connect directly with your most sought after prospects. In this article, Susie will take a look at why building a LinkedIn group is a great way to market your health care services and how you can get started with your very own group.
---
What do you and Jay-Z have in common? You both need to market your product or service. In this article, Mary writes about what doctors and other health practitioners can learn from the famous rapper when trying to gain new patients for their practice.
---
Keeping a steady flow of patients coming through the door is critical for any medical practice. While there are a variety of tools at the disposal of practices, one of the more effective tools is running a newsletter marketing program. The article includes 6 keys to email marketing success.
---
Due to the enormous growth of email marketing, it has been shown that people are much more likely to discard or trash an email than to immediately throw away a postcard. Tom gives tips in this article about what practices should think about when doing a direct mail campaign.
---
Guerrilla marketing for a medical practice essentially means that the practice tries out a variety of different marketing tactics that are cost effective and flexible. As healthcare becomes more consumer-driven, practices have to tune into what patients want and build relationships, rather than rely on the old school approaches. Where traditional marketing strategies are based on the principle of interrupting your audience with a "Hey, look at me" ad, guerrilla marketing engages the audience with a "Hey, how can I help you?" message.
---
Meghan Lorino, Corporate Marketing Manager, Scorpion
We know that 77% of patients today go online to choose a medical practice. That's why it is important for medical practitioners to have a strategic digital marketing plan. Once you get potential patients to your website, it should be an extension of your office and a reflection of the care you provide — just as welcoming and just as informative.
---
Teresa Lafolla, eVisit
Social media can be intimidating to many physicians. But the truth is, it can also be a huge, cheap marketing asset. Social media is ripe with opportunity for patient engagement and spreading the word about your medical practice online. Whether you're starting a new practice or just looking to expand your patient base, social media should be part of your practice marketing strategy.
In this article, Teresa discusses seven quick and easy tips to promote your medical practice on social media.
---
Take advantage of available electronic systems to reduce the amount of time you and your staff spend on administrative tasks, such as filling out forms, keeping track of patients' information, processing billing requests, and more. Choose a reliable EMR software that can efficiently fulfill the needs of your patients, other doctors, clinic staff, and other medical personnel.
---
Over to You
Hopefully this list has inspired marketing ideas for your medical practice. Have you used a tactic for medical practice marketing that you don't see on this list? Let us know in the comments section below!