There are many methods for marketing a medical practice, including search engine marketing, social media, blogs, direct mail, and more. To make it easier, we spoke to the experts to find the 34 best ideas for medical marketing. Each of them provides you with a unique perspective or approach.
---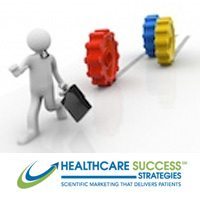 1. Know Ten Ways to Attract Patients from Local Companies
A large or dominant employer in your community – or the business across the street – is an excellent target opportunity for new patients and cases, especially if you're already serving some of their employees. Stewart gives 10 ways to get better acquainted, demonstrate value to those employers and employees, and attract new patients from nearby companies.
---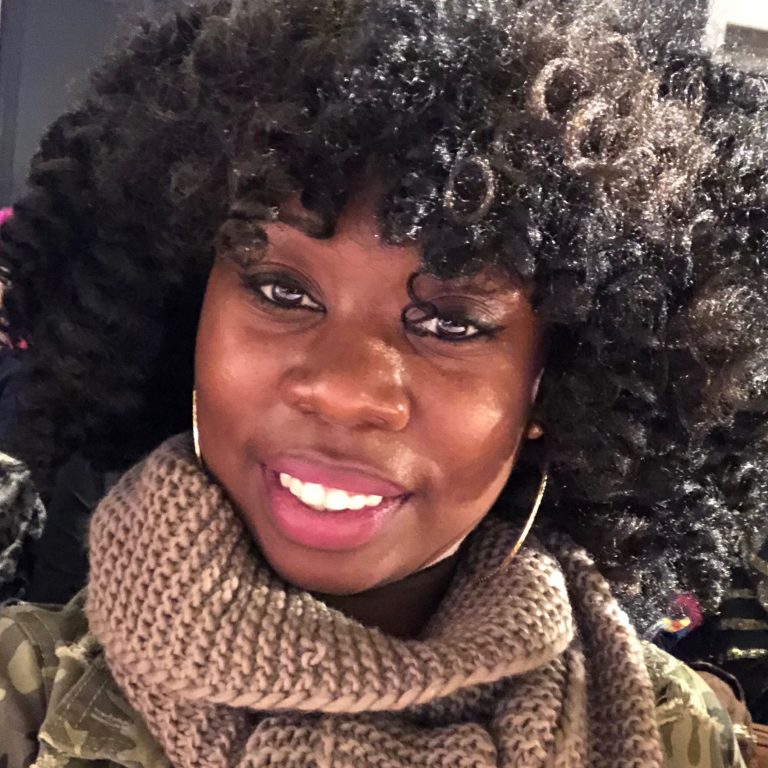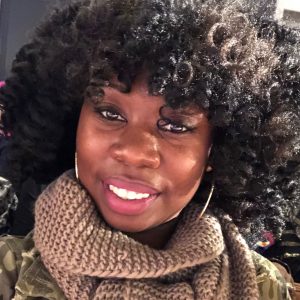 Make sure that your website is doing all it can to bring you quality leads. Pardot by Salesforce is offering free ebook downloads to help you make your website into a lead generation machine. You can learn from the experiences of InsideView and explore how to ramp up your website and sales performance, campaign creation, and follow in the footsteps of their success.
---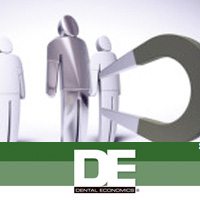 3. Commit to Marketing Consistently
You'll need to commit to marketing to the same audience often in order to gain new patients. In this article, Ron will teach you how to implement a few simple techniques in order to reap a significantly higher return on advertising, brochures, postcards, and other marketing materials.
---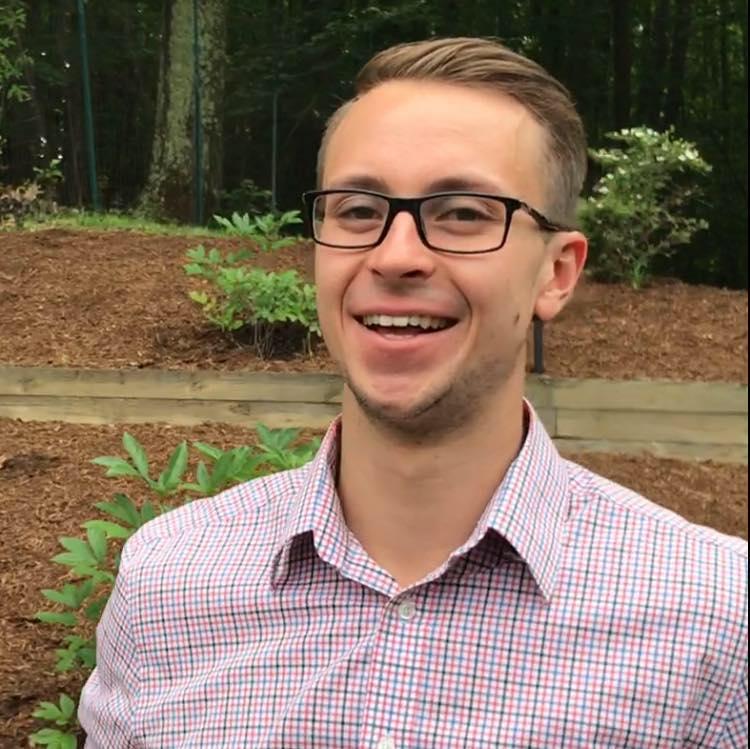 4. Use Facebook Ads to Give Away Low-Ticket Service for Free
Andrew Schutt, CEO and Founder, Elevated Web Marketing
Use targeted Facebook Ads to give away a low-ticket service for free to introduce more customers to your practice. Give them a great first experience to keep them coming back to you again and again. The strategy we used was giving away a free, entry-level service to introduce the customer to the practice. Then, after the customer had a good experience with us, they naturally wanted to come back to our client's chiropractic office to continue getting adjusted. This could easily work with any other medical practice. For example, it could be a free first adjustment for a chiropractic clinic, a free teeth cleaning for a dental office, or a free checkup or physical for a doctor's office. We recently helped one of our clients, a chiropractic clinic, generate 35 leads in two weeks by spending just $72.45 on targeted Facebook Ads.
---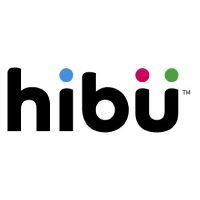 5. Hire an Expert to Market Your Practice on Social Media
Create successful social media campaigns with some help from the pros at Hibu. They are one of a select few officially badged Facebook Marketing Partners in the US who also specialize in supporting small businesses. Hibu offers social campaign creation, management, and monitoring, and they'll even run social advertising campaigns for you. As a full-service digital solutions provider, they also offer website design, search engine marketing and optimization, display advertising, digital listings management, and other services that will boost your online presence. Talk to a representative today.
---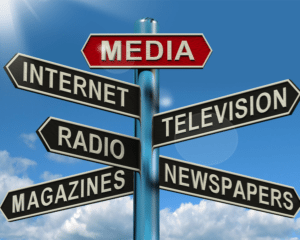 6. Generate Media Exposure for Your Medical Practice
Proper media exposure can bring in a large volume of new patients very quickly and increase the branding and expertise of your practice. Generating media exposure is an often overlooked or underutilized tool in medical marketing, particularly because it requires time, follow up, and, most importantly, a thorough understanding of how producers, editors, and writers work. When done well, it can bring tremendous results to your practice. When done poorly, it is a great way to get the media to ignore you forever.
---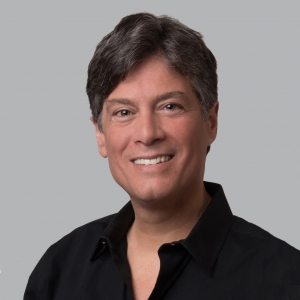 7. Set Up Your Own Reputation Management Platform
Dan Goldstein, President and Owner, Page 1 Solutions
Patients looking for a doctor pay a lot of attention to reviews. Doctors who invest in a reputation management platform are able to automate requests for reviews, improve the frequency of five-star reviews, and potentially defuse situations resulting in negative reviews. Patients also consult multiple websites for reviews and information on providers, from Google to Healthgrades to Facebook to Yelp. Having a reputation management system points patients to the review platforms that are most beneficial to the practice, making a cross-platform good impression on new patients and maximizing the "real estate" your practice/practitioner listing enjoys in organic search results.
It's also important for medical practices to implement a protocol of asking all patients to give feedback on their experience. When a staff member asks a patient for this and the patient agrees, then the reviews and ratings platform can be used to begin the process by asking for feedback on the patient's experience. Ideally, the system is set up to encourage happy patients to post reviews about their experience.
---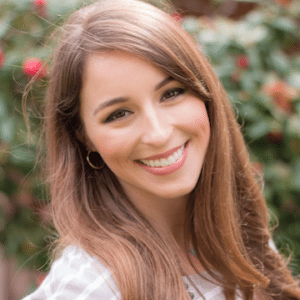 8. Capture Your Team, Office, and the "Creature Comforts" You Offer Patients Instead of Stock Photography
Laura Maly, Co-Founder, Wonderist Agency
Using these genuine images in all of your marketing, including your website, is a sneak peek into your practice and why a prospective patient should pick up the phone and call.
---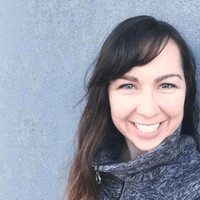 9. Make Sure to Claim All Practitioner Profiles
Danielle Isbell, Marketing Coordinator, Odd Dog Media
Many medical businesses overlook their practitioner's listings. Google My Business, as well as listings like Bing, Foursquare, and industry sites like Healthgrades, will allow both a location listing for the medical office as well as a practitioner listing. This not only helps SEO by having those additional citations, but also allows for medical practitioners to claim and monitor their own listings to help maintain their reputation online.
---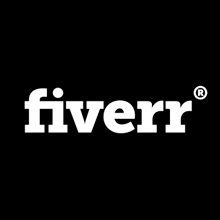 10. Build a Brand with Your Own Logo
Having a personalized logo goes a long way when it comes to brand recognition. When potential patients are searching through doctor profiles on sites like ZocDoc, a unique logo will make your practice stand out. Hire a graphic designer at Fiverr to design the perfect logo for you, starting at as low as $5. Click here to see examples.
---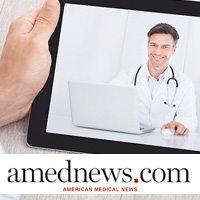 11. Try a "We Miss You" Mailing Campaign to Re-engage Past Patients
Online marketing strategies are important, but experts on marketing medical practices say it takes more than a virtual presence to persuade people to visit a particular physician and tell friends and family to do the same. Victoria suggests six quick and cheap ways to get the message out about your medical practice.
---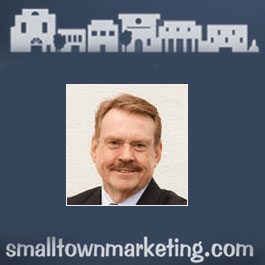 12. Join Your Local Chamber of Commerce
Tom Egelhoff shares ways to help you advertise and market a medical practice, ranging from marketing basics to types of promotions for your practice.
---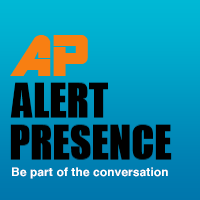 13. Engage Facebook Fans with a "Fitness Challenge"
At first, many medical professionals don't see the value of having Facebook fans. However, having a Facebook page is a great way to promote your practice. Take a lesson from Alert Presence's five medical practices that are doing Facebook right.
---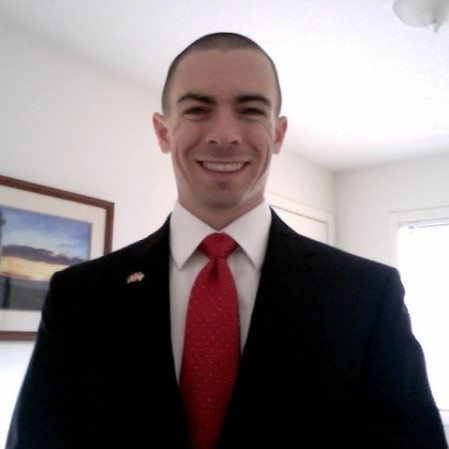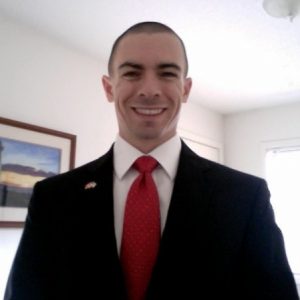 14. Host Continuous Education and Lectures on Your Site for Your Practitioners
Erik Rosenow, COO, Animal Specialty Center
Our business is largely driven by referrals from general practitioners. We manage our relationships with our referring veterinarians pretty carefully because without them sending pets to us for treatment, the general public would not know how to use many of our services. So at least once per month, our site hosts CE courses and lectures provided by our specialists. It is usually a medical topic of interest for our referring veterinarians. It gives them insight into the field in a few different ways:
Allows them to understand a particular aspect of veterinary medicine they may not be familiar with;
Gives them the answer on where to send an animal that they suspect may have the problem being discussed;
Provides them with confidence in our site's ability to stay current on treatments, trends, and technology; and
Makes us good custodians of animal health promotion.
---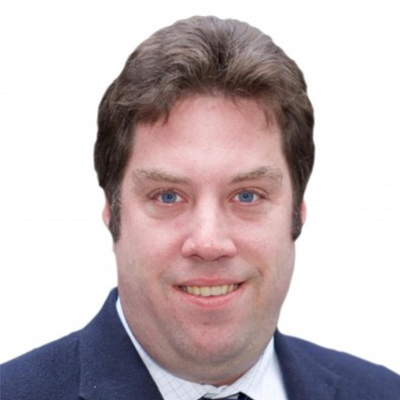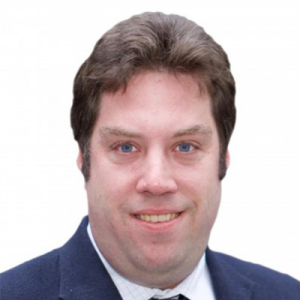 15. Send Out Promotional Postcards
Send out postcards to advertise new treatments or services or remind patients about recommended wellness checks (think flu shots during the winter or breast exams during breast cancer awareness month). Opportunity Knocks provides targeted mailing lists using demographics, lifestyles, personal interests, and buying habits to bring new patients to your practice. You can then create postcards designed with tested best practices and mail them the same day. Jumpstart your mailing campaign today.
---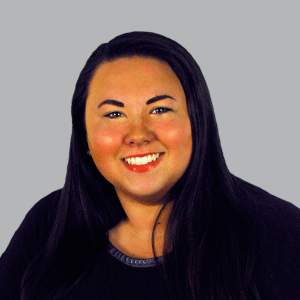 16. Provide Visitors with Immediately Useful Links on Your Website
Amy Heath, Internet Marketing Consultant, Page 1 Solutions
Helpful links to forms extend user sessions (time on the website) as they interact with the practice online. By offering both new and existing patient forms, we also provide an incentive for current patients to return to the website. Google weighs returning users in its search algorithms, and this sends a stronger quality signal that enhances the likelihood of a favorable position in the search engine results page (SERP).
---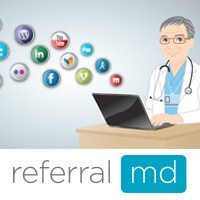 17. Know the Seven Reasons to Use Social Media to Market Your Medical Practice
With almost every single person living on this earth accessing various social networking sites, important industries need to incorporate social media in their marketing, networking, and even communication strategies. The healthcare industry is one of the top industries attracting a large audience with social media, so it's crucial that practitioners are able to leverage on this opportunity. This and more reasons why medical practitioners should market on social media can be found in this article.
---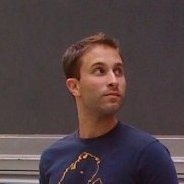 18. Offer Promotions Through Instagram
Rob Ungar, Partner, Copa Digital Group
You can use Instagram ads or even create regular posts as part of your social content strategy that offers discounts or deals for people who mention a code when they book their appointment. As a follow up, you can request that patients tag your practice and take pictures at their procedure, and ask them to recommend you to their followers. Pictures do a better job of communicating than text posts.
---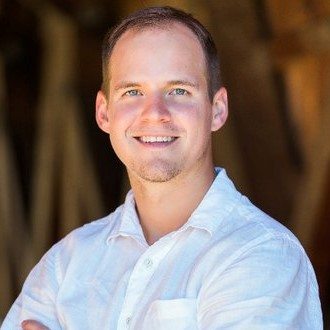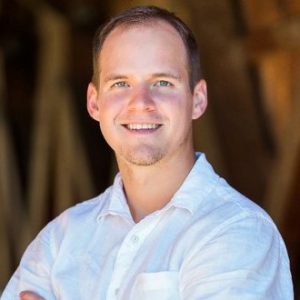 19. Get Referrals from Other Physicians
Justin Knott, President, Intrepy Healthcare Marketing
One of the underutilized medical marketing strategies that practices overlook is a physician-liaison marketing program. Referrals from primary care physician practices or overlapping specialty physician practices are one of the most important new patient generators for a medical practice. A physician liaison goes out and markets the practice, services, and physicians on behalf of the doctor's office to grow new patient referral streams. With a well-equipped and trained liaison, correct materials and the proper tracking systems in place, a practice can grow targeted procedures and services substantially from specific practices in a local market. Whether you are looking to grow the practice overall, just brought on a physician, or opened a new location, a well-planned physician-liaison marketing program can be a highly effective growth marketing strategy for your medical practice.
---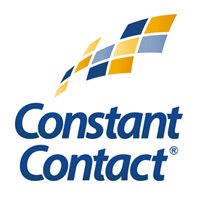 20. Send Out Timely Newsletters with Healthy Tips
Is it time for back-to-school? Cold and flu season? Perhaps a bug going around your area? Use an email marketing program such as Constant Contact to send information to your clientele that will help keep them and their families safe and remind them to come in for regular appointments. Click here to sign up for free.
---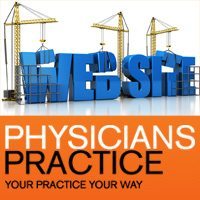 21. Create an Amazing Medical Practice Website
Physician practices of all sizes and specialties rarely maximize the impact they could have with a website. However, having a great website for your practice is imperative for getting new patients. Read this article to learn how to easily and affordably create a medical practice website.
See who Fit Small Business recommends as the best website builder for small business owners by clicking here.
---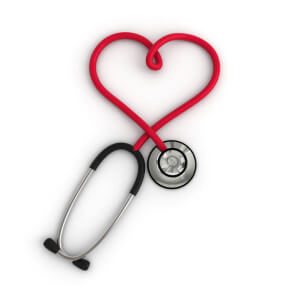 22. Use an Electronic Referral Program to Keep Track of Your Referral Colleagues
The vast majority of medical practices have no idea which marketing tactics return a positive ROI or which options are best for their type of practice. In this article, Jonathan gives tips on how to best measure and track your marketing efforts.
---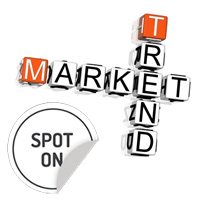 23. Learn Why and How to Build a LinkedIn Group for Healthcare Marketing
Leverage the power of a LinkedIn group to connect directly with your most sought-after prospects. In this article, Susie will take a look at why building a LinkedIn group is a great way to market your health care services and how you can get started with your very own group.
---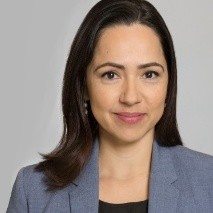 24. Be Proactive with PR
Carmen Villanueva, Digital and Social Media Marketing, and Public Relations Specialist, Villanueva Communications
In the past eight years working in the healthcare field, nothing has brought more return on investment than using PR proactively. Create a calendar with health observances, events, and seasons, and then pitch stories around it. That 30 seconds of airtime on your local network that you might get talking about screening patients for diabetes during Diabetes Awareness Month (November) is worth advertising dollars, if done right. Make sure your providers have branded lab coats and that they mention the practice to optimize the exposure.
---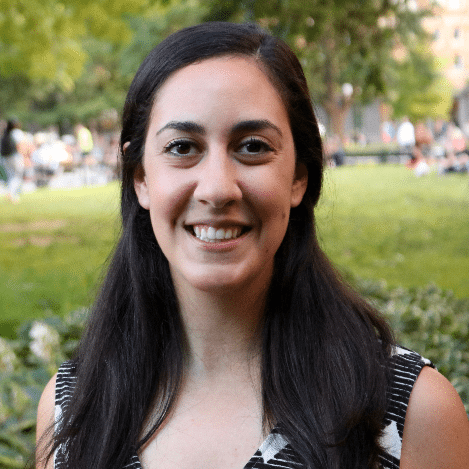 25. Let Your Clients Book Appointments Online
One of the biggest hurdles potential new patients face is simply picking up the phone to make an appointment. You can streamline this process for them and your staff with an online scheduling tool. Square Appointments lets patients book appointments online with an integrated calendar that eliminates scheduling conflicts. It also automatically sends out friendly reminders, saving you the hassle of making confirmation calls or emails. Square Appointments is also free for solo practitioners. Start a free account today.
---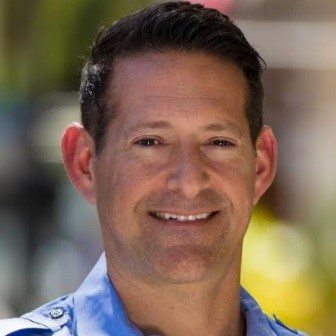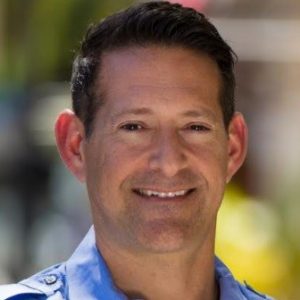 26. Make Use of Less Popular Digital Display Advertising Tools
Daniel Weinbach, President & CEO, The Weinbach Group
I have worked with countless physicians to help grow patient volume, and we achieve the most significant (and most measurable) results from digital advertising. However, paid search advertising—or Google AdWords—can be crazy-expensive. Medical practices may have to pay upwards of $10 to $15 per click. With this in mind, we recommend infrequently-used, but phenomenally successful types of digital display advertising that work particularly well for marketing medical practices.
Google custom affinity audience ads target people who have visited other websites with relevance to your practice. For example, a pulmonologist could create a custom affinity audience that includes people who have previously visited the American Lung Association website.
Google's custom intent audience ads target people who have recently (and actively) searched topics relevant to services your practice offers. For example, if you're a bariatric surgeon, why not show your ads to people who have searched for "weight loss surgery"?
Keyword-targeted display ads target prospective patients when the content on a particular page includes specific keywords. So, a dermatologist who wants to grow her cosmetic practice may want to target ads to people while they're reading an article about the effectiveness of fillers.
---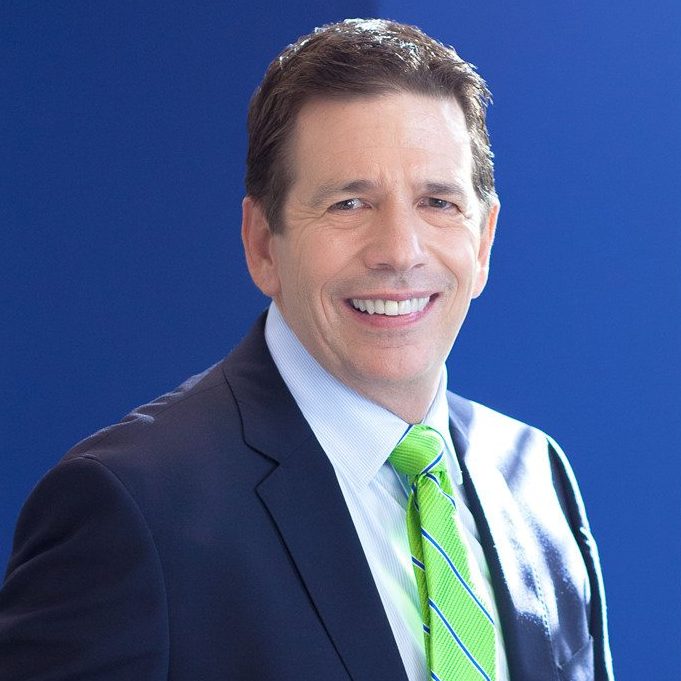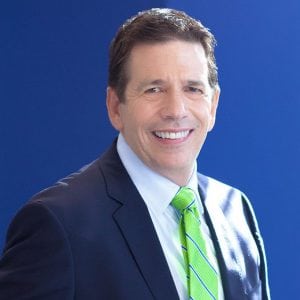 27. Train Your Staff for a Complete Marketing Strategy
Stewart Gandolf, CEO, Healthcare Success
More and more often, we're hearing the term "consumer-driven healthcare." Patients have more choices than ever before, and they will go somewhere else if they don't believe you can meet their needs. Patients expect their experience at a medical practice to be like customer service. If the front desk staff is rude, your scheduling system is slow, or they are put on hold for more than a few minutes, you're losing patients—plain and simple. Don't spend all your time and effort on marketing without first making sure you're not losing patients at the front desk. Training your staff is part of a complete practice marketing strategy.
---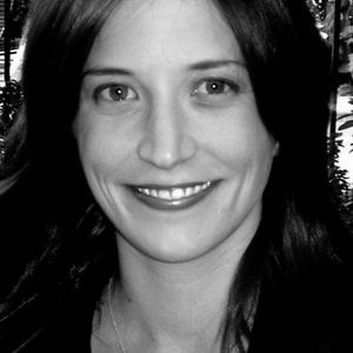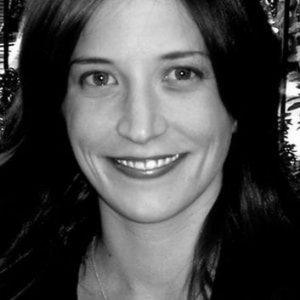 28. Take Advantage of Benchmark Data in Your Marketing Materials
Katie Vahle, Chief Commercial Officer, Carevoyance
Doctors are high performers. Most are naturally competitive. It's incredibly engaging to use data in your marketing materials on how your practice is performing versus competitors in your area. Whether it's patient volumes, procedure volumes, referral relationships, or average salaries … data and benchmarks are guaranteed to get a provider's attention. Pique their interest with focused (and relevant to your practice) metrics. For example: "Did you know you are in the top 10% of spinal fusion procedures?" or "Urologists in NYC are referring 20 patients a month to your competitor."
---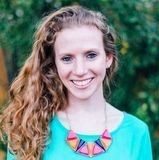 29. Establish Yourself as an Expert by Answering HARO Queries
Dani Miles, Founder, Impressi Marketing
Help a Reporter Out (HARO) is an exceptional marketing tool for medical practices. I've found there is a disproportionate number of queries seeking comments from medical experts for any number of specialties. This is a terrific way to gain credibility from a trusted source. Medical practices can then take that piece of content and blast it out to their network via email marketing and social media, as well as highlighting it on their website—not to mention the SEO benefits.
---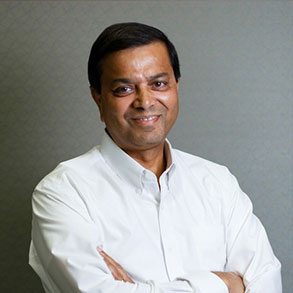 30. Optimize Your Website for Mobile Users
Ajay Prasad, Founder and CEO, GMR Web Team
Mobile phones are always with us and are carried along while we're on the go. A patient can search for information about his or her health conditions or treatment solutions at any time of the day. As a matter of fact, it is the smartphone—not the desktop—that offers such flexibility of use. According to Google, 60 percent of all healthcare-related searches are now happening on mobile devices such as smartphones and tablets. For this reason, if your website is not mobile-responsive, it may lose a significant portion of the traffic looking for services online. Some mobile exclusive features include the possibility of finding the nearest treatment centers from any location, the map and navigation feature, the tap to call feature, and the social media apps that providers use more and more to engage with patients.
---
31. Keep a Steady Flow of Patients with Email Marketing
Keeping a steady flow of patients coming through the door is critical for any medical practice. While there are a variety of tools at the disposal of practices, one of the more effective tools is running a newsletter marketing program. The article includes six keys to email marketing success.
---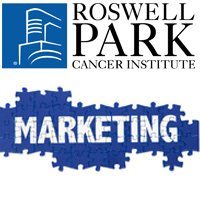 32. Employ Guerrilla Marketing Tactics
Guerrilla marketing for a medical practice essentially means that the practice tries out a variety of different marketing tactics that are cost-effective and flexible. As healthcare becomes more consumer-driven, practices have to tune into what patients want and build relationships, rather than rely on the old school approaches. Where traditional marketing strategies are based on the principle of interrupting your audience with a "Hey, look at me" ad, guerrilla marketing engages the audience with a "Hey, how can I help you?" message.
---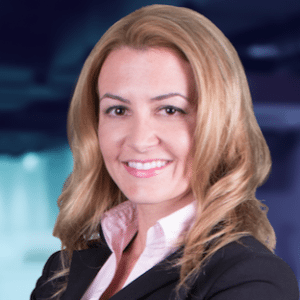 33. Your Website Should Be an Extension of Your Office and a Reflection of the Care You Provide
Meghan Lorino, Corporate Marketing Manager, Scorpion
We know that 77 percent of patients today go online to choose a medical practice. That's why it is important for medical practitioners to have a strategic digital marketing plan. Once you get potential patients to your website, it should be an extension of your office and a reflection of the care you provide—just as welcoming and just as informative.
---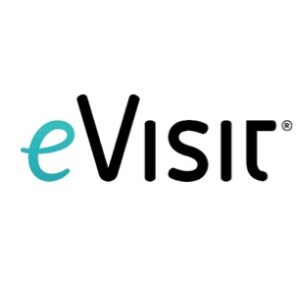 34. Use Social Media to Become a Thought Leader in Your Field by Sharing Smart, Useful Content
Social media can be intimidating to many physicians. But the truth is, it can also be a huge, cheap marketing asset. Social media is ripe with opportunity for patient engagement and spreading the word about your medical practice online. Whether you're starting a new practice or just looking to expand your patient base, social media should be part of your practice's marketing strategy.
In this article, Teresa discusses seven quick and easy tips to promote your medical practice on social media.
---
Over to You
Hopefully, this list has inspired marketing ideas for your medical practice. Have you used a tactic for medical marketing that you don't see on this list? Let us know in the comments section below!