The best medical scheduling software for private practice is affordable for small clinics and medical offices to manage client appointments. Patient scheduling software ranges in price from free to hundreds of dollars a month. Most feature a patient portal, multiple calendar views, and appointment reminders. Some offer practice management, medical records, and payment options too.
Top 6 Patient Scheduling Software for 2019
| Medical Scheduling Software | Best For |
| --- | --- |
| Simplybook Me | (Best Overall) Medical, dental, massage, and counseling services wanting in-office POS payment processing |
| | Doctors needing mobile access to secure patient records across multiple clinic locations |
| | Physicians wanting all-in-one practice management software that adds insurance pre-authorizations and claims billing |
| | Chiropractors and physical therapists needing a customizable HIPAA-compliant patient portal |
| | Group practices that want central billing—with adds-ons like telemedicine and e-prescriptions |
| | Solo practitioners wanting free scheduling software that lets clients self-book appointments online |
How We Evaluated Medical Scheduling Software
To evaluate medical scheduling software, we asked ourselves a few questions: Can it schedule appointments easily? Is it top-rated by current users? Is it affordable for smaller private practices? Many medical scheduling software tools offer much more—from appointment reminders to billing and payments.
Based on private practice patient scheduling needs, we found software offering these features:
Price: Affordable software (some offer a free version) for smaller practices.
Ease of setup: Cloud-based configurations and helpful implementation options.
Usability: Scheduling tools that office staff and clients can use with little training needed.
Appointment management: Ability to book, view, and share appointment schedules.
Patient records: Includes electronic health records (EHR) and medical records.
Billing and claims management: Allows the office to determine billing codes and costs for client and insurance-provider billing.
Patient portal: Gives patients access to their own appointment and medical data.
HIPAA: Compliant with federal health information and privacy laws.
Appointment reminders: Many patient scheduling software have email or text reminders.
Inventory management: Some offer additional features like inventory tracking.
For medical scheduling software that's top-rated and easy to use, we recommend SimplyBook.me. It offers patient scheduling, calendar synchronization, and multiple ways of reminding clients of their appointments—such as via text or email. In addition, SimplyBook.me is free for professionals booking fewer than 50 appointments per month. Start booking client appointments using a free plan today.
SimplyBook.me: Best Overall Medical Scheduling Software


SimplyBook.me offers affordable scheduling for multiple practices such as medical and dental clinics, massage therapy, and body treatments—like acupuncture and chiropractic services. It's also great for mental health practitioners, psychologists, and family therapists, because it provides appointment schedules that sync with client calendars and offers instant point-of-sale payments that increase cash flow.
SimplyBook.me Pricing
SimplyBook.me ranges in price from free to $59.90 per month based on the number of monthly appointments you typically schedule. The standard plan at $29.90 per month is the most popular, because it gives you up to 500 booking appointments per month. All pricing plans offer unlimited user access—with additional features added at each price point.
SimplyBook.me Pricing Tiers
| | Free | Basic | Standard | Premium |
| --- | --- | --- | --- | --- |
| Price | $0 | $9.90/month | $29.90/month | $59.90/month |
| # Bookings | 50 | 100 | 500 | 2,000 |
| # Customizations | 1 | 3 | 8 | Unlimited |
| Coupons & Gift Cards | | ✔ | ✔ | ✔ |
| Sales (POS) | | ✔ | ✔ | ✔ |
| HIPAA Compliant | | | ✔ | ✔ |
SimplyBook.me Features
In addition to the standard scheduling features, all pricing tiers include a booking website, booking widget, and directory listing that shows customer contact information as well as information about your business. It makes client self-scheduling a breeze while saving you time on the phone booking clients for repeat services. In fact, you can fully customize your booking site—no design skills required.
Appointment Scheduling
Patients can schedule with their physicians or doctors 24/7. SimplyBook.me provides automated short message service (SMS) and email reminders to clients before the scheduled appointment, which helps your clinic avoid missed appointments. It suits private practices that want to save administrative time through online bookings. Clients and patients can choose the appointment time that best suits their work or personal schedule.
Patient Records
SimplyBook.me does scheduling well, but it doesn't have a way to store detailed electronic patient medical history. However, you can input up to four lines of text in addition to tracking patient notes in the commonly used subjective, objective, assessment, and plan (SOAP) method. That lets you keep track of your patient's progress by inputting notes after each encounter.
Billing & Payment
One of the many features that make SimplyBook.me stand out from the rest of its competitors is the software's ability to accept online and onsite payments through a wide variety of payment processes. The payment process is secure and prevents you from having to purchase a third-party point-of-sale (POS) system. However, it doesn't offer an insurance billing platform.
Patient Portal
SimplyBook.me lets you adjust the colors on your scheduling website and include your business logo. You can add background images, a gallery of photos, and a listing of your staff and services. In fact, you can even offer educational workshops, events, memberships, and awards for referrals through the online website.
Calendar Sync
This feature allows SimplyBook.me to sync your providers' and clients' personal Google and Outlook calendars to their medical appointment schedule. That goes a long way toward preventing schedule conflicts and missed appointments.
What SimplyBook.me Is Missing
This software is great if client scheduling and onsite payment processing are what you need most. While it can take payments through its POS software, it lacks billing options. It also doesn't provide integrated patient records like some of the more costly practice management software. Therefore, it may not work well for practices that bill an insurance company for patient services or those that require ready access to a patient's complete electronic medical history.
What Users Think About SimplyBook.me
SimplyBook.me earns top reviews in the 4 to 5 out of 5-star rating range. What customers like most are the platform's ease of use and its marketing features and functionality. They would like to see improvement in the payment process and customer support.
How to Sign Up for SimplyBook.me
SimplyBook.me offers a free account with limited features. They also offer a trial for up to 50 bookings that's available to you for 14 days. Or, if you prefer, scheduling a demo is an option that can help the vendor determine the best way for you to use the software. Get your free 14-day trial—no credit card required.
SeriousMD: Best for Multiple Locations Sharing Patient Data


SeriousMD is for medical service companies that need to track patient data across multiple locations, such as home health services, hospice providers, and even multi-location vision or dental providers. SeriousMD medical scheduling software is highly recommended to users who can't set an appointment with the clinic on-site. In fact, it's free if you have fewer than 100 clients (if you're the only provider).
SeriousMD Pricing
SeriousMD offers a free Basic plan and a paid Pro plan that costs $39 per month based on the number of patients you typically schedule. For example, if you have fewer than 100 patients, the software remains free. The Pro plan adds unlimited booking of patients per month across multiple locations. Both pricing plans provide the same features—it's just that the Pro plan offers unlimited patients. If you have a larger practice with multiple providers, you can contact them for a custom quote.
SeriousMD Pricing Tiers
| | Basic | Pro |
| --- | --- | --- |
| Price | $0 | $39/per month per provider |
| Number of Patients | Up to 100 | Unlimited |
| Calendar | ✔ | ✔ |
| Prescription Database | ✔ | ✔ |
SeriousMD Features
In addition to the unlimited use for clinics and the ability to use on all kinds of cloud-based devices, both pricing tiers include a clinic management system, calendar integration, and a clinic queue that provides you with all the necessary tools for avoiding scheduling conflicts. However, it offers much more, including two-step authentication and paperless patient records maintained in a secure electronic filing system.
Appointment Scheduling
With SeriousMD, you can bulk upload your patient or client list. You then have a calendar to use for scheduling appointments, which you can view by month, week, or day and book far in advance. It also offers SMS patient reminders to reduce no shows.
The patient queue lets practitioners see what procedures they're scheduled for at a glance. It includes offline functionality as well.
Patient Records
Patient records, including prescriptions, are maintained securely within the system. In addition, you're able to track any changes your staff makes to patient data by using the security activity tracker. You can also give your secretary access to the medical scheduling software to document any consultation notes, lab reports, and imaging results for your patients.
Billing & Payment
With the software's real-time billing and payment processing details, you'll be able to monitor billing, collections, and health maintenance organization (HMO) reimbursements. It also lets you track inventory so that you never run low on the critical medical supplies needed for your patient appointments.
Analytics & Reports
The reports and analytics feature of SeriousMD allows you to see the number of patients you've attended to in a specific day, week, or month. This feature also helps you monitor the number of times that you prescribe medications. Analytics can be used to better manage your time and maximize the number of clients you can see per day. That improves your scheduling efficiency.
What SeriousMD Is Missing
It is great for patient registration but lacks the email reminders as well as alerts and notifications that SimplyBook.me offers. It also doesn't allow patients to make payments online.
What Users Think About SeriousMD
SeriousMD earns top ratings in the 4 to 5 out of 5-star range. What customers like most are the platform's tracking of patient records and how easy it is to use. What users hope to see improved in the system is how the patient's data records are organized.
How to Sign Up for SeriousMD
SeriousMD offers a free trial and free version account in addition to a demo. The free account is available to you as long as you don't have over 100 patients. Or, if you prefer, scheduling a demo is an option that can help the vendor representative determine the best way for you to use the software. Sign up for a free account to start scheduling your patients today.
PracticeSuite: Best for All-in-One Practice Management Software


PracticeSuite is an affordable solution for those medical offices that need all-in-one practice management software with secure access to patient records—like radiology groups and sleep centers. It also lets you obtain insurance benefit verifications to support billing for client appointments and subsequent claims. The basic patient scheduling and billing software are free and include patient reminders via email and text.
PracticeSuite Pricing
PracticeSuite offers a Starter edition that's free for solo practitioners and new startup providers. Paid versions of the software cost between $95 and $195 per provider, per month. All plans are 100% cloud-based with access through any web browser. The main difference in plans is driven by how many billing claims, insurance verifications, and appointment reminders you are allowed to send per month.
PracticeSuite Pricing Tiers
| | Starter | Plus | Complete |
| --- | --- | --- | --- |
| Price | Free | $95/month per provider | $195/month per provider |
| # of Users | 1 | 2 | Unlimited |
| Patient Scheduling | ✔ | ✔ | ✔ |
| # of Email & Text Reminders | 25 | 75 | Unlimited |
| Billing & Collections | ✔ | ✔ | ✔ |
| # of Electronic & Paper Claims per Month | 25 of each | 75 of each | Unlimited |
| # of Insurance Benefit Verifications | 25 | 75 | Unlimited |
PracticeSuite Features
All pricing tiers include email and SMS appointment reminders. Dubbed as a medical scheduling software best for patient records and a portal, PracticeSuite provides you with the convenience of booking your patient online and for the client to pay the bill online too. It offers electronic claims and will integrate with your accounting systems. If you need Health Insurance Portability and Accountability Act (HIPAA) compliance, it offers an office facility edition.
Appointment Scheduling
PracticeSuite's scheduler books resources in addition to patient and provider appointments in case you need to schedule equipment or physical space for the procedure. PracticeSuite provides a real-time patient update feature to avoid missed appointments and last-minute cancellations. This feature also offers an easy patient search, "first available" scheduling, flexible time slots, and double and triple booking.
Patient Records
You can scan and store patient-related documents in the system's patient records database, and PracticeSuite offers electronic health record (EHR) and electronic medical record (EMR) integrations so that you can have full access to patient medical and health records. It provides efficient charting and e-prescribing, and lets you connect patient lab data through the EHR add-on.
Billing & Payment
PracticeSuite emphasizes that their billing and payment services are secure and convenient, and accessible across multiple devices. These features automate patients' payments, providing hybrid patient billing statements with embedded claim status. It allows clients to pay their portion (co-pays and deductibles) of the billing fee online. It also shows balances and simple invoices to accentuate clarity and transparency.
Patient Portal
PracticeSuite's patient portal is HIPAA-secure and includes a web newsletter sign-up option. As long as the user has access to the internet, they'll find the appointment schedule and data dynamically updated. That improves real-time patient-office communication.
What PracticeSuite Is Missing
PracticeSuite software lacks a calendar sync feature like SimplyBook.me has. And, it doesn't provide inventory management features as practice management tools like SeriousMD offer. It also lacks the sales and marketing freebies that you get with SimplyBook.me's patient scheduling software.
What Users Think About PracticeSuite
PracticeSuite garners online reviews in the 4 out of 5-star range. The majority of users point out that this platform is easy to use and provides good value for money. They would like to see improvement in customer service and the tool's flexibility.
How to Sign Up for PracticeSuite
PracticeSuite offers a starter account that's free for the first 25 patients you import or schedule. That's an ample amount of data to let you test out the software. Once you need to process more than 25 claims, benefit verifications, or reminders, you'll want to consider an upgrade. Get PracticeSuite for free.
ECLIPSE: Best Patient Scheduling Software for HIPAA Compliance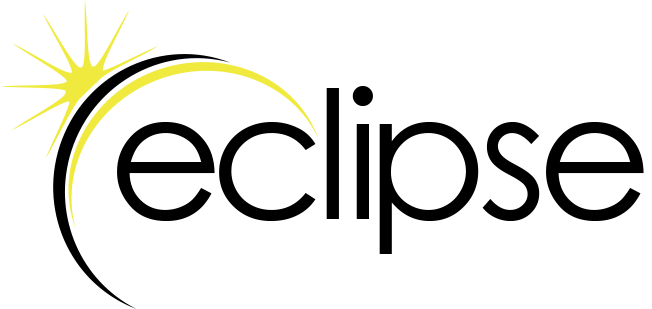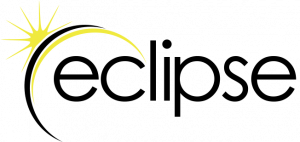 ECLIPSE has been around for over 20 years. It offers various practice management services and tools, including appointment management, billing, and physician scheduling. It also tracks electronic prescriptions and provides email and SMS appointment reminders. Further, it helps save time with online patient registration and is a HIPAA-compliant software.
ECLIPSE Pricing
To obtain pricing for ECLIPSE, you will need to choose your options online. Subscription pricing starts at just over $69 per month. Or, you can purchase the entire ECLIPSE package for $1,995—plus additional one-time charges per extra user ($85) and a database ($599). Given all it offers, it may be a good value if your clinic needs access to your patients' entire medical history. Once you complete the form with details about your office and practice, you'll see your custom quote.
ECLIPSE Features
In addition to appointment management with patient and physician scheduling, ECLIPSE provides email and SMS reminders to help avoid no-shows. It also can manage claims and also provides a patient portal with access to client records. It's HIPAA compliant and offers a feature for electronic prescription management as well as inventory management.
Appointment Scheduling
Like the other patient scheduling software we've reviewed, ECLIPSE provides an entire appointment management system for patient and physician scheduling. It includes reminders as well as a self-service patient portal. What differentiates its scheduling is that more than one user can simultaneously edit a patient record. No more waiting for the doctor to input notes before you can book a follow-up appointment for the patient.
Patient Records
Patient records with ECLIPSE are HIPAA compliant. In addition, you can set up e-prescriptions. ECLIPSE provides a dashboard to speed up your workflow by being able to access patient information without having to tab back and forth between screens. It also includes customizable documentation templates, giving you the flexibility to store patient information in the format that works best for your clinic.
Billing & Payment
In addition to billing, ECLIPSE can manage medical insurance claims as well as medical inventory. You can input payments, view balances due, and update patient billing and payment information from the same platform.
Patient Portal
ECLIPSE provides a patient portal with patient self-registration. Clients can view their records online as well as see their appointment schedule and monitor any balances due. All updates made by the client are reflected in real-time within the software so that any medical staff member accessing the system from your office will have the most up-to-date information.
What ECLIPSE Is Missing
This software has amazing tools and features but does not display pricing information online. Hence, you'll need to get a quote via phone or email. It also lacks calendar sync, alerts, and appointment reminder notifications. The software also does not accept online payments.
What Users Think About ECLIPSE
ECLIPSE earns a 4-star rating out of a 5-star range, about the same as medical scheduling software like SimplyBook.me. Customers like its features and functionality. What users hope to see improved is the software's ease of use. Some customers also felt the pricing was too high.
How to Sign Up for ECLIPSE
To sign up for ECLIPSE, you'll need to go to the website and find the menu item at the top that says "Manage My ECLIPSE Subscription." Then you'll choose "New Eclipse purchase" to open a drop-down order form. You can select either to purchase the software outright or, to manage your cash flow, select the much lower monthly subscription option.
AdvancedMD: Best for All Sorts of Medical & Group Practices

AdvancedMD supports data integration for physicians with patient synchronized workflow in practices as diverse as chiropractors, physical therapists, and behavioral health providers. In business since 1999, this software serves private, independent practices. It offers more than just appointment scheduling—it offers full practice management software, albeit on the pricier end, with electronic health records, patient engagement tools, and analytics to support group practices.
AdvancedMD Pricing
AdvancedMD ranges in price from $429 per month for unlimited encounters, or you can pay $1.42 per encounter to $729 per month or $2.18 per encounter (an "encounter" is defined as a unique visit for which charges are posted—such as an appointment or telemedicine consultation). The per-encounter pricing is best if your patient volume is low.
All tiers include scheduling and medical billing software. The Practice Management bundle is the most popular among users. The higher-priced tier adds on patient electronic medical records (EMR) and electronic health records (EHR).
AdvancedMD Pricing Tiers
Price

$429/month (unlimited)

$1.42 per encounter*

$729/month (unlimited)

$2.18 per encounter*

Pricing Model

Monthly per provider

Fixed-rate per encounter

Monthly per provider

Fixed-rate per encounter

Scheduling

✔

✔

✔

✔

Billing

✔

✔

✔

✔

EMR/EHR

✔

✔
*AdvancedMD requires minimums to obtain this pricing.
AdvancedMD Features
AdvancedMD is well-known for its practice management software that includes EMR and EHR solutions as well as a billing option. AdvancedMD offers a patient portal in addition to scheduling with email and SMS reminders. Their pricing model accounts for both high and low volume practices with unlimited packages for medical services with a large client base.
Appointment Scheduling
AdvancedMD's appointment scheduling feature streamlines your day. It gives your medical practice a schedule snapshot tool to view the daily appointment counts for each provider, resource, or practice location. It also sends appointment reminders to clients and patients to reduce no-shows and late arrivals.
Patient Records
Patient records are available in a HIPAA-compliant format and can be shared across any EHR or EMR system, making it easy for you to import provider records for new patients. If you upgrade to the EMH and EHR software, you'll have full and secure access to your patients' entire medical history.
Billing & Payment
AdvancedMD's platform offers a medical billing feature paired with a financial reporting function. This supports your business's need to stay on top of uncollected patient payments. Unlike SimplyBook.me, AdvancedMD integrates patient billing with credit card processing to enable patients to pay co-pays and outstanding balances with just a swipe.
Patient Portal
AdvancedMD's patient portal keeps patients connected between office visits. For example, patients can send prescription renewal requests online, saving you from taking routine phone calls. It's a HIPAA-compliant alternative to phones and faxes for customer refills.
What AdvancedMD Is Missing
AdvancedMD is the most costly of the patient scheduling software options covered. While the medical scheduling software includes features for billing, it cannot accept payments online without interfacing to third-party software. It also lacks calendar sync and e-prescribing. However, e-prescriptions are available through an add-on, AdvancedRX.
What Users Think About AdvancedMD
AdvancedMD earns middle of the range reviews on third party software review sites—most rate it 4 out of 5-stars, and at least one site rates it significantly lower. What customers tend to like most is the platform's functionality, but some claim that its EHR software is not user-friendly.
How to Sign Up for AdvancedMD
AdvancedMD offers standard pricing. However, it's best to sign up for a guided tour with one of the sales reps, identify the features you need, and get an up to 30% discount. That ensures you secure the exact bundle of services you want without overpaying for features you don't need. Contact AdvancedMD for a guided tour.
Acuity Scheduling: Best for Solo Practitioners on a Budget

Acuity Scheduling is a simple personal assistant that allows clients and patients to quickly view your real-time availability and self-book their own appointments, as well as view the resulting bill and pay online. This software provides your practice with a branded and customized website with booking information and SMS appointment reminders. Best of all, one-provider offices can use it free.
Acuity Scheduling Pricing
Acuity Scheduling ranges in price from free to $50 per month based on how many calendars you manage. The Growing plan, which costs $25 per month, is the most popular as it includes up to six calendars (for provider or location scheduling) and plenty of features like gift certificates. All pricing tiers provide you with a free trial so you can compare offerings.
Acuity Scheduling Pricing Tiers
Freebie

Emerging Entrepreneur

Growing

Powerhouse Player

Price

$0/month

$15/month

$25/month

$50/month

# of Calendars

1 provider only

1 location only

6 (providers/locations)

36 (providers/locations)

Unlimited Services and Appointments

✔

✔

✔

✔

Automatic Time Zone Conversion

✔

✔

✔

Client Self-scheduling With Reminder Emails

✔

✔

✔

Text Messaging

✔

✔

Customization

Logo, colors, text

✔

Remove "Powered by Acuity Scheduling"

Other

Sell Appointment Package
Gift Certificates
Payment Plans

Custom API
HIPAA Compliance
Acuity Scheduling Features
In addition to patient and physician scheduling, Acuity Scheduling offers calendar sync, email and SMS appointment reminders, a patient portal, patient registration, and online patient records. It also manages billing and accepts payments. What makes it powerful for an office of one is that it integrates with accounting software, POS payment options (Square and Stripe), and marketing tools like MailChimp.
Appointment Scheduling
Patients and clients can quickly view real-time availability and self-book their appointments. This feature also allows patients to reschedule appointments easily without any hassle. Acuity also integrates with third-party calendar tools like Google, Outlook, and Office 365, updating appointment schedules automatically. You can even set up online appointments with video providers like GoToMeeting and Zoom.
Patient Records
Acuity Scheduling makes it easy for patients to fill out intake forms with all of their information stored electronically in one place. Client data can be easily accessed by the attending physician or the physician's staff. You can also store client payment data in a secure credit card vault.
Billing & Payment
Acuity Scheduling can be set up to accept payments and tips via Stripe, Square, and PayPal within the scheduling tool. The software helps you get paid on time, and with a Zapier interface, you can connect it to just about any business software imaginable. In addition, it lets you accept tips and upsell clients on services (e.g., workshops, group events) at the time of payment.
Analytics & Reports
You'll get reports and metrics on appointments, no-shows, and performance. For example, you can view the number, duration, and price of appointments. You can also see revenue data as well as how many clients booked online, tipped, or purchased add-on services.
What Acuity Scheduling Is Missing
Acuity lacks the ability to block time on the schedule, such as when you don't want to accept an appointment. You also can't specify the number of appointments you want to make available per week. It also lacks HIPAA-compliant EHR and EMR patient records like those provided by PracticeSuite, SeriousMD, and ECLIPSE without a manual software integration.
What Users Think About Acuity Scheduling
Acuity earns great ratings for its online patient scheduling software from third-party review sites. Those who are using Acuity Scheduling find the customer support good and the software is easy to use. However, some feel the standard forms hard to manage, while others complain that they only provide support via email.
How to Sign Up for Acuity Scheduling
If you're a solo practitioner, such as a chiropractor working out of your home office, the Acuity Scheduling Freebie is free forever. Otherwise, you'll want to sign up for a free seven-day trial of any one of Acuity Scheduling's paid plans and see how you like it. Use your free trial to schedule patients today.
Alternatives to the Best Medical Appointment Scheduling
| Alternative | Best For |
| --- | --- |
| | Scheduling home healthcare workers as individuals or teams |
| | Walk-in spa services like facials or waxing that manage skill-based shift workers |
| | Medical project or surgical teams that want to schedule & track fully customizable activities |
| | Growing offices due to time-saving workflows, training tools, and scalability |
| | Clinics focused on efficiency, interoperability & care coordination with ongoing compliance updates & support |
| | Square POS users who don't need to maintain client medical data |
Bottom Line
The best medical appointment scheduling software for your business is the one that streamlines your overall operations and saves you time. Depending on your practice, you may want to accept onsite payments for those appointments or need to submit claims to the insurance company. Either way, we've got you covered. In fact, some patient scheduling tools do even more, such as tracking your inventory.
For an easy-to-use medical scheduling software, consider SimplyBook.me. It has patient scheduling with reminders for your clients to reduce missed appointments. If your practice is small, with fewer than 50 appointments per month, SimplyBook.me is free.