MediTouch by HealthFusion is a web-based electronic medical records (EMR) system and billing software for hospitals and medical billing companies. It features charting, medication management, electronic prescribing, allergy checks, order management, lab tests, document management, and more. We compiled user reviews from around the web and determined that MediTouch has a mix of positive and negative ratings. We also cover the pricing options for small business owners.
MediTouch Customer Reviews
Overall Experience: Average
Ease of Use: Average
Customer Service: Average
Pricing: Average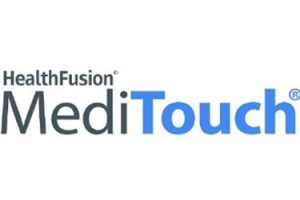 Summary of User Reviews
What MediTouch does well:
Users who recommended MediTouch said that that the system is easy to learn and understand. Customers like that it is cloud-based so it is accessible and convenient for everyone to use. Users also reported that reports can be very comprehensive and useful.
What MediTouch does not do well:
Users who gave MediTouch negative feedback said that while the software is easy to learn, it can be quite tedious to use at times. Customers also reported that some features are unreliable.
Most Helpful Positive User Review
A user who gave MediTouch a positive review on Capterra said that the software is quite self-explanatory and that very little training is required to train a new user. He also likes that it is compatible with his iPad. He mentioned that the reporting feature is versatile and customizable.
Most Helpful Negative User Review
A user who gave MediTouch a negative review said that it takes a lot of clicks/steps to accomplish most tasks. He reported experiencing a lot of glitches and that some features do not work as promised such as in payment posting, data migration, and e-prescribing.
MediTouch Pricing
MediTouch doesn't publish rates on their website. According to a third party website, price starts at $300 per month and the site also states that you have to negotiate to obtain the best deal. The software features charting, medication management, e-prescribing, medical coding, a patient portal, voice recognition, reporting and analytics, and more.
Compare MediTouch Competitors
Not sure if MediTouch is the right health record management software for you? Check out our reviews of top EMR software.