If you're considering starting a franchise business, you've probably seen a lot of sales pitches recently. Franchise teams build super sophisticated sales networks – websites, brochures, sales reps, etc. – all working in sync, non-stop, to sell you their franchise.
What you won't often hear is that owning a franchise can be just as risky as owning any other small business. That's why we spoke to a number of current franchisees and franchise experts about the biggest mistakes they made when starting a franchise and what you can do to avoid them.
After you've read the advice from these current franchisee's, take a look at our complete guide to starting a franchise and franchise financing.
---
Mistake #1: Starting off undercapitalized and underinformed.
Paul Durant, Junk King franchisee in Denver, CO
"Do not buy into a franchise where you might be undercapitalized. Running a new business is challenging and not always immediately profitable. You should make sure you have enough capital to operate a few years at a loss or very small profits.
Also, I did not do a thorough job in my initial research and discovery calls. I used a lot of my own assumptions and luckily they were fairly close. I would, however, suggest that you ask very detailed questions during the discovery process and listen carefully to the responses. Often what is not said is equally as important as what is said."
Make sure you have the capital necessary before starting a franchise. You can click here for our overview of the main franchise financing options.
---
Mistake #2: Fixating on trendy businesses when starting a franchise.
Paul Lindquist, franchise consultant and owner of Franchise City
"I'd say the top mistake is focusing on a business because it is trendy, rather than one that will best match your interests, skills, and budget.
For example, with baby boomers retiring, senior care is a burgeoning market. The demand for in-home senior care in particular is likely to skyrocket for the foreseeable future. But these facts sometimes cloud the judgment of potential franchisees, causing them to overlook other potentially profitable industries they might be better suited for.
In the case of senior care, while there are franchises that don't require a healthcare background, you do need to be passionate about caring for the elderly in your community. If you don't have that passion, you might be better off looking at something like cleaning/maid services, where you still have low overhead and strong growth potential.
Take the time to research and find a business model that is both profitable and one you will enjoy doing. The last thing you want to do is invest tens of thousands of dollars in franchise fees and setup costs only to realize this was not the right business for you."
---
Mistake #3: Underestimating franchise startup costs in a business plan.
Eric Singh, 911 Restoration franchisee in East Dallas, TX
"I should have put together a better business plan. You have to get the facts straight before you ever make an investor presentation. And don't feel like you have to buy the biggest and best of everything – buy used or pre-owned. Even then, plan to spend more than anticipated."
---
Mistake #4: Not following the franchisor's system.
Mark Arduino, Anago franchisee in Detroit, MI
'Just follow the system.' I heard this several times and though in my mind I was doing it, I really wasn't. FOLLOW the SYSTEM. Anago has their own proprietary cloud based systems and while we received excellent training, including videos, on how to use every aspect of it, initially I cut corners by not using it. Then I realized my mistake. I came to see that it's very user friendly. I'm sorry I didn't use it from the start!
Also, Anago's trainers taught me to go on as many cleaning contract appointments as possible – specifically at least 25-30 per month, or 1-2 per day, in order to achieve the growth I was looking for. I chose to take the easy route and only run about 10-12 per month. After about 6 months I realized that they were right – my growth wasn't where it needed to be, and I had to run more sales appointments. Once I started to follow the system completely, I achieved the results I wanted when I first bought the franchise."
---
Mistake #5: Being distracted by what you can do vs. what you do best.
Suzi Donovan, LearningRx franchisee in Santa Rosa, CA
"One person cannot do it all. It is important to realize this so you can evaluate which parts of the business you will handle, and which areas you will hire for.
I had been an elementary school teacher for 17 years when I discovered LearningRx. While I knew I would be great at working with students and hiring/training employees, accounting had never been a strength of mine. And while I have a mind for marketing, I don't have the technical knowledge of graphic design.
I hired an accountant to 'babysit' me each week while I updated my QuickBooks. It's been the best decision. I can just ask questions rather than wasting time searching for an answer. And as for marketing, what takes a graphic designer 5 minutes takes me an hour or more. So while I am capable of creating new ads, it is smarter for me to hire a graphic designer to do what they do best. This allows me to focus my time on what I am best at: developing my staff and working with my clients."
---
Mistake #6: Becoming complacent on marketing your franchise.
Mike Tripp, Closet Factory franchisee in New Jersey
"Some advice I wish I had followed more closely was to never slow down on your marketing efforts, even when you first start to taste success. Don't settle for complacency! Your marketing efforts have to be ongoing. You need to analyze the effectiveness of each outlet. Then you should share the effective strategies with your fellow franchisees."
---
Mistake #7: Needlessly straying from your franchise business plan.
Bob Ferry, Cherry Blow Dry Bar franchisee in New Jersey
"Don't needlessly stray from your business plan without a sound reason. The biggest mistake to avoid is making broad assumptions about your business. Before making changes, you really want to do your research. Get as many facts and data points as possible in order to make good decisions. Don't assume that other people with industry experience are always correct or always wrong. Look at all the issues, compare the pros and cons, then make a decision that fits within your business plan."
---
Mistake #8: Thinking you know everything when starting a franchise.
Jeff Steele, CMIT Solutions franchisee in Seattle, WA
"Don't fool yourself and think that your 'vast' business background will automatically make you a successful franchisee. Learn from other franchisees. Foster relationships with other franchisees in your area and around the country. I have learned more from two of the franchisees in my area than I could ever have imagined and I owe my early success in large part to their willingness to help.
You can't do it all yourself. If you've done your homework, you should be part of a franchise system with a good support structure. There should be resources for you to turn to for help, guidance, and advice."
---
Mistake #9: Ignoring the advice of experienced franchisees.
John Duffy and Steve Howerton, City Wide franchisees in Tampa Bay, FL
"When we decided to buy our City Wide franchise, we both had been in the corporate world for many years. When we were first looking to invest in a franchise, we spoke with an existing City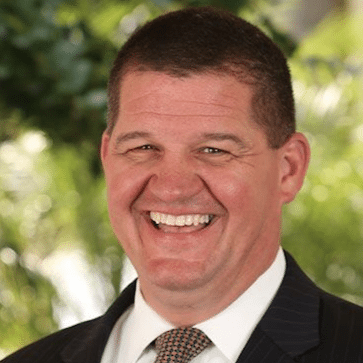 Wide franchisee, who shed light on what it is like to be a part of the system, what to expect regarding support from the corporate team, and what an average day is like for a City Wide franchisee.
Rather than absorbing his advice and following the lead he suggested, we kind of went our own way. We quickly realized that following the systems and processes that the franchisor had developed was the right route to take. Had we listened to the existing franchisee's advice, it would have saved us from learning many things the hard way. Our suggestion to anyone joining a franchise is to follow the playbook the franchisor has developed, as it is already a proven system."
---
Mistake #10: Expecting a franchise to be a business-in-a-box.
Jason Zickerman, President of The Alternative Board, a franchise of executive peer advisory boards
"Many new franchise owners expect to buy a business in a box, and when they open that box they expect to have customers waiting at their front door. For most franchisees, that's not the case. You have to invest time and energy into developing the franchise brand in the territory or region where you're licensed to operate. While the franchisor supports the franchisee, the franchisee still has to put in time, effort, and energy to grow the business in the local market.
The advantage of owning a franchise is you can avoid a lot of the mistakes small business owners make because there's a good support structure in place. This is especially true the more mature a franchisor is."
---
Mistake #11: Waiting too long to delegate.
Patrick LaPage, 911 Restoration franchisee in Central New York
"A mistake I made early on was waiting too long to get an assistant. I was trying to do it all myself. At some point I realized I was just never home. I finally started hiring more people, trusting those hires, and delegating work."
---
Mistake #12: Forgetting that the customer is always right.
Travis Trentham, Sears Clean franchisee in Phoenix, AZ
"The most important advice I ignored at first is the old saying 'the customer is always right.' It's an easy phrase to hear but until you become a business owner it doesn't really have meaning. Once you spend time, money, and resources to acquire a customer it is a very important motto to live by. We pay close attention to the customer reviews we get to ensure our customers are always right and happy."
---
Mistake #13: Thinking you have all the answers.
James Alisch, Wow 1 Day Painting and You Move Me franchisee
"Vulnerability is an inherent part of starting a business. You will have no clue what you are doing when you first start out. Embrace this, and take every opportunity to learn. The time for real learning is at the beginning. Get better at the soft skills of business early on: conflict management, communication, priority management, and coaching."
---
Mistake #14: Marketing beyond your staff's ability to serve customers.
Jeff Chew, Pizza Factory franchisee in Susanville, CA
"When thinking about opening a franchise, you probably imagine a line out the door on opening day. But, when it comes down to it, the franchisee really needs to think about what the business can handle on opening day. A line out the door is great, but only if the staff is ready to handle it. You have to grow the business strategically. Seriously think about what marketing needs you will have. It comes down to striking a balance.
I have found that getting involved with the community is one of the best ways to market the business. I attend events, shake hands with customers, and look for community fundraising events to get involved with."
---
Mistake #15: Deviating from franchise continuity.
Tracy Townend, founder of the franchise Puddle Ducks
"The hardest part of being a franchisee is learning and adopting all the processes that exist in the brand you're buying into. But it's important that a customer can walk into any franchisee's property across the country and have the exact same experience."
---
Bonus Mistake: Waiting to find local IT support.
Tony Tinaglia, The Interface Financial Group franchisee
"The hardest things about moving from a corporate environment to owning your own franchise, is not having an IT department to resolve technical issues quickly and not having an administrative assistant to handle basic office tasks. Tackling these issues on your own is very time consuming. You need to connect with good, local help right away."
---
Bonus Mistake – Not Having a Backup Plan for Capital
Chad Otar, Managing Partner at  Excel Capital Management 
I have seen this mistake so many times.  When a person decides to start a franchise, they tend to quickly run out of money or go negative because they have underestimated the overhead costs associated with running a franchise in the first place. When starting a franchise, it's always best to have a source of capital to go to if anything goes wrong with the first plan of action. Like I always say, "There is no such thing as being too prepared."
Over to You
Do you own and operate a franchise? We'd love to hear about the mistakes you made early on when starting a franchise and tricks to avoid them. Many franchisors offer their franchisees a business coach to avoid these mistakes. If not, consider hiring one yourself.  Meanwhile, join the conversation in the comments section below or email me directly with your tips to avoiding mistakes common to franchisees.
If you're interested in learning more, read our in-depth guides on buying a franchise and obtaining franchise financing. If you're interested in buying an existing business or franchise, read our article explaining how to get a loan to buy a business.