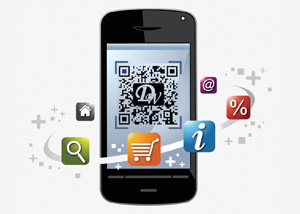 In today's article we are going to look at the 4 actionable steps to improve your mobile marketing.
Click Here to get our FREE Google advertising guide and discover the 6 steps you can use to show up #1 in Google search
Why You Need to Start Mobile Marketing Now
Everyone knows that there has been a ton of growth in the number of smart phones (phones that can connect to the internet) over the last few years, but these stats from Gion Fulgoni at Comscore may still surprise you:
There are now more than 140 Million smartphone owners in the US (thats 1 in every 3 people)
US smartphone penetration is growing at 30% a year.
Smart phones and tablets now comprise 52% of total time spent online by US consumers.
There are now more people globally who own a cellphone than own a toothbrush.
In addition to the fact that a large portion of your potential client base is likely using a smartphone, when people search for things using their smartphone, they are action oriented.  This means that when people are searching on their smartphone they are often looking for local businesses to visit or local services to use in the immediate future.
Below are 4 steps you can take today to make sure you aren't missing out on that business:
Step 1: Get Your Mobile Website into Shape
According to David Moth from Econsultancy.com 45% of businesses still do not have a mobile site or app.  By getting your mobile website into shape now, you will not only make it easier for your customers to find you on their mobile devices, but you will also put yourself one step ahead of the competition.
The two most important factors for your mobile site are as follows:
That its easy to find the information the customer is looking for on the smaller mobile phone screen size.
That the site loads quickly on the slower mobile phone connections.
This means that you will want to cut down on the amount of content on your mobile site, so you can focus in on what's that are most important:
Location info displayed prominently
Phone number displayed prominently with the ability to click to call.
Your store hours
You're about us page
Any other things that are the most used like menus if you are a restaurant of the ability to book an appointment if you are a Doctor's office.
If you have done any research on mobile websites you have likely come across the debate of responsive (where you have one site that automatically adjusts to fit mobile screens) vs. non-responsive (sites designed specifically for mobile) sites.  In my opinion, and in the opinion of other local marketers that I respect, non responsive websites are the way to go.  If you would like to read more on why read this article from Trevor Sumner at LocalVox.com.
If you read our article on How to Build a Website for Your Small Business  and are hosting your regular site with GoDaddy
, then they offer an easily customizable free mobile site with their deluxe hosting package.  If not then see this list of 5 services you can use to create your mobile website from Rean at HongKiat.com.
For more on how to build a great mobile website, see this article by Jamie Turner of 60SecondMarketer.com.
Step 2: Get your profiles straight on third party sites where customers look for you.
Once you have your mobile website in shape, the next thing you are going to want to do is make sure that you have your profiles setup, and customers can find you, on the other mobile applications they use to search for businesses like yours.
Some of the more popular applications are:
For a list of additional apps that may be relevant to your business see this article by AppAppeal.chttps://fitsmallbusiness.com/google-my-business/om.
Step 3: Encourage people to check in from your location.
Once you have your profiles setup you can increase your company's visibility on many of the above networks by encouraging people to "check in" from your location.  This is especially effective on Facebook where your business shows up in the news feed of friends of the person who has checked in.
A great way to get people check in is by offering them something like a discount to do so.  Here is a nice free service from CheckinQRCode.com that allows you to do this on Facebook with a QR Code.  For more on using QR codes to market your business see this article from Ryan Pinkham of Constant Contact.
Step 4: Advertise your business when people search Google on their mobile phones.
Let's say you are a dentist that offers emergency dental services.  What if I told you that you could have your business show up as the number 1 result in Google when people search the term "emergency dentist" on their mobile phone within 5 miles of your office?
Well, if you have read our article on How to Advertise Your Business on Google then you already know that this is possible when people search for specific terms on their desktops.  What you may not have known is that those ads also show on users mobile phones.  In order to make the most out of the ads that display when people search on their smartphones, make sure you add the "click to call" feature to your Google ads which you can learn more about here.
If you would like help with your mobile advertising efforts, we recommend speaking to our friends over at NearWoo.  Learn more about NearWoo and enter our contest to win $500 in free local advertising with NearWoo here.
That's our article for today.  If you have any questions or comments please leave them in the comments section below.
Click Here to get our FREE Google advertising guide and discover the 6 steps you can use to show up #1 in Google search
View This Article As A Slideshare:
More Great Articles on Mobile Marketing
Referral SaaSquatch:  7 Stellar Examples of Mobile Marketing Personalization
AdsUpNow: 5 Tips For Building A Better Mobile Site
60 Second Marketer: 50 Ways to Grow Sales with Mobile
Street Fight Mag: 8 Tools for in Store Delivery of Mobile Coupons
Heidi Cohen: Great data on why you should start mobile marketing now.