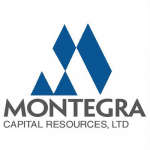 Founded in 1971, Montegra Capital Resources, LTD has funded over $250,000,000 of real estate loans in Colorado. Their rates start at 9.5% with loan amounts ranging from $250k to $5M. They can lend up to 65% LTV. They have an A+ BBB rating, and they are rated 1 star in Yelp and Google.
Lender Information
| | |
| --- | --- |
| Business Name | Montegra Capital Resources, LTD |
| Business Website | montegra.com |
| Business Address | 3200 E Cherry Creek South Dr #200, Denver, CO, 80209 |
| Business Phone | 303-377-4181 |
| Business Email | loans@montegra.com |
| Business Established Year | 1971 |
| Social Media | |
Montegra Capital Resources, LTD Rates & Terms
Types of Properties
Multi-Family Property
Warehouse and Industrial Properties
Retail Properties
Office Properties
Resort Properties
Loan Amount
$250,000 to $5,000,000
LTV
Up to 65%
ARV
Information not available
Interest Rates
Starting at 9.5%
Lender Fees
2% - 4%
Loan Terms
6 - 36 months
Minimum Qualifications
1st lien position only
Typical Time to Funding
2-4 weeks
Other Financing Available
Hard money acquisition loan
Hard money land acquisition loan
Cash out loan
Note purchase loan
Loan on properties with marijuana tenants
Profitability trending downward loan
Non-recourse loan
Insufficient debt service coverage loan
Bridge loan
Insufficient global income loan
Foreclosure prevention loan
Debtor in possession (DIP) loan
Foreign national hard money loan
Standby commitment loan
Value added loan
*Exceptions may be granted. Lender information is updated often, however exact lender terms may have changed.
States Currently Lending In
Colorado
Work For Montegra Capital Resources, LTD? Claim This Page.