Ever heard of an Underwater Ceramic Technician? Probably not since most people just refer to them as "dishwashers."
Inflated job titles like these have been around forever. Indeed, while this trend isn't exactly new — overly-important titles have been around for decades — the inflation is getting out of hand. In fact, some titles are downright cringeworthy, tacking on other-worldly appellations like "Czar" and "Ninja" to otherwise mundane designations.
For a dose of reality, then — along with a bit of humor — we researched the top 15 most inflated job titles of 2019. To do so, we looked across all industries and considered jobs that include a common set of responsibilities, like dishwashers and window washers. To help illustrate the disparity between job responsibilities and titles, we also considered salary/wage information.
Without further ado, then, here is our list of the top 15 most inflated job titles of 2019:
1. Underwater Ceramic Technician
Actual job: Dishwasher
Average pay: $10 per hour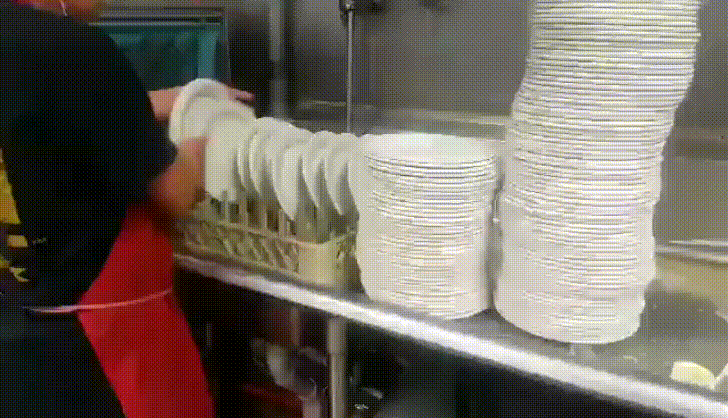 In what world is a dishwasher called an Underwater Ceramic Technician? In Spongebob Squarepants's domain maybe? The truth is, this is a job you can find on dry land. It's a normal dishwashing position, according to many workaday folk on reddit. And while any job with "technician" in it may suggest a high salary, these inflated dishwashers only make, on average, $10 per hour, according to The Bureau of Labor Statistics.
2. Therapeutic Integration Specialist
Actual job: Early Childhood Teacher's Aide
Average pay: $11 per hour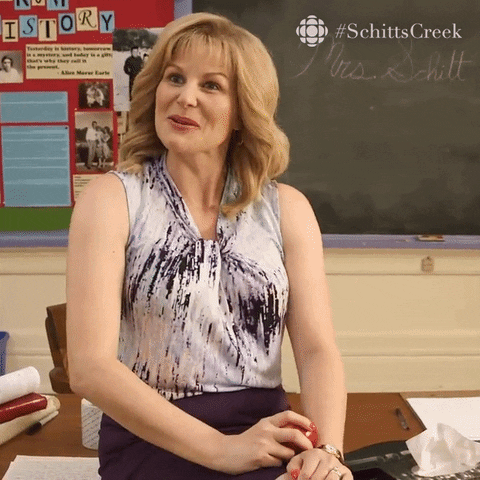 What's harder than being a teacher? Being a kid in school trying to fit in. To help both, there's the Therapeutic Integration Specialist — someone who just happens to have the same job description as a teacher's assistant. There's currently a couple openings at Crayons Child Care Center in Rhode Island, and while it doesn't require a teaching degree, it does require 20 hours of relevant teacher training and infant/child CPR training every year.
3. Sandwich Artist
Actual job: Subway Staff
Average pay: $12 per hour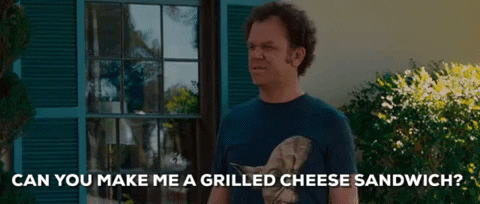 Anyone who loves subs knows making them is an art form. Those watching their sandwich being crafted at a fast food chain don't necessarily have the same opinion. However, to bring a bit of artistic flair to the daily drudgery of cheese-and-meat layering, Subway introduced the title of Sandwich Artist. While it doesn't rake in the big bucks at $12 per hour on average, Sandwich Artists likely won't starve.
4. Director of First Impressions
Actual job: Receptionist
Average pay: $13 per hour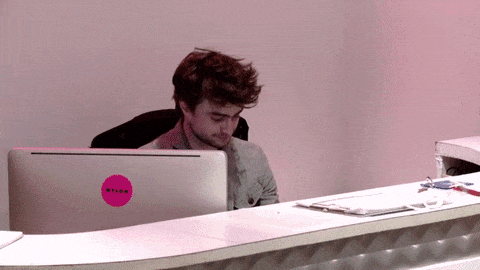 Businesses know you only get one chance to make a first impression, so some are crowning their receptionists with the impressive title of Director of First Impressions. The world's largest real estate franchise, Keller Williams, uses this job title to refer to their branded receptionist. Despite the title, it doesn't come with a director's salary. Instead, expect an average receptionist pay of around $13 per hour, according to Indeed.
5. Loss Prevention Officer
Actual job: Mall Cop
Average pay: $11 to $15 per hour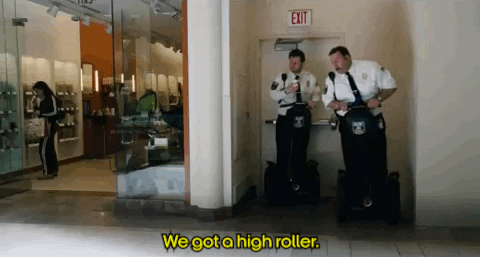 Some prominent retail chains, such as Kohl's, have taken to employing Loss Prevention Officers. These eagle-eyed protectors ensure sneaky people posing as customers don't walk away with store goodies. But is it much more than just being a security guard? Doesn't seem like it. The salary is about the same: $11 to $15 per hour on average, according to a Kohl's Loss Prevention Officer job listing on Google.
6. Meat Distribution Engineer
Actual job: Supermarket Meat Department Staff
Average pay: $15 per hour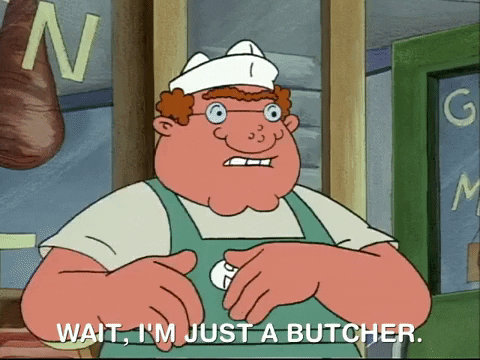 Butchery is an age-old craft, and though it takes the right touch and involves a certain science, it's not exactly high-powered engineering. Just the same, according to job posts on Facebook, some supermarkets are adding Meat Distribution Engineers to their ranks — i.e. butchers who make a modest $30k per year. Though this title may be meant to pump up importance, it's so inflated it makes shoppers wonder what those with the title actually do.
7. Trust and Safety Wrangler
Actual job: Community Moderator
Average pay: $15 per hour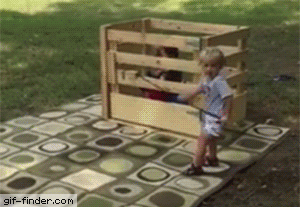 You won't find a Trust and Safety Wrangler wearing cowboy boots and tending to livestock on a ranch, but you will find them stalking user-generated content sites for malicious users. These champions of well-being in online communities, such as at Automattic, Inc., keep us truly safe. But is the gig any more than content moderating? Moderators make an average of $15 per hour, according to ivetriedthat.com, and given its publicized responsibilities, makes us think it's pretty much the same as a Trust and Safety Wrangler.
8. Waste Removal Engineer
Actual job: Trash Collector
Average pay: $15 per hour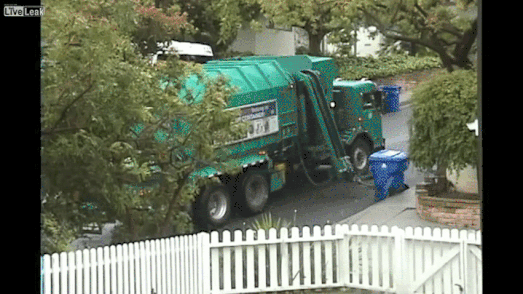 It can't be fun — or glamorous — to collect waste day in and day out. To add a touch more sophistication to the work, some companies are hiring Waste Removal Engineers. In a society that has traditionally referred to the position as a "garbage man," it's a step up, but it still only makes around $15 per hour, according to Payscale.
9. Reprographics Associate
Actual job: Photocopy & Fax Operator
Average pay: $16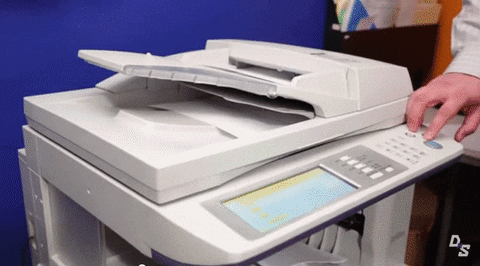 Operating a photocopy and fax machine doesn't sound cool, but you know what does? The title Reprographics Associate. Leave it to corporate America to hire staff to make copies and collate, then give them a fancy title to match. The pay averages around $15 to $17 per hour, according to Glassdoor, and positions are most commonly available at large staffing agencies and law firms.
10. Customer Happiness Hero
Actual job: Customer Service Representative
Average pay: $17 per hour
The main goal of a customer service rep is to make customers happy. And while that may seem like a humdrum job to many, it's incredibly important to building customer loyalty. No wonder that some companies, such as Hello Innovation, are bringing Customer Happiness Heroes on board to take the happiness-making to another level. While the title is lofty, the pay and the job aren't, really; Heroes (aka customer service reps) make around $17 per hour according to ZipRecruiter.
11. Vision Clearance Engineer
Actual job: Window Washer
Average pay: $17.50 per hour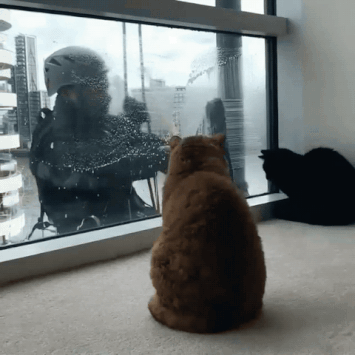 "Vision clearance" sounds like it has something to do with a high-stakes military job, but not so. The truth is, Vision Clearance Engineers are drilled on cleaning windows, not combat. Many work hundreds of feet in the air on skyscrapers, clad in full-body safety gear, but the work is fairly basic: getting that 18th story window to shine. Still, they make a reasonable $17.50 per hour, according to Payscale.
12. Shaft Serviceman
Actual job: Mine Laborers
Average pay: $24 per hour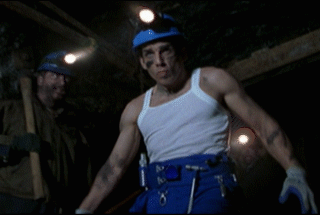 It's a dirty job being a Shaft Serviceman — maybe the dirtiest — and that's because in layman's terms, it's a mine worker. There's not a ton that can make this tough job easier, so to give mine workers something beyond pay, there's a fancy job title. In fact, you can find the title fairly easily on LinkedIn profiles. And the pay? Well, given the risk, it's paltry. Miners make around $24 per hour on average, according to Payscale, despite being a highly dangerous, life-threatening job.
13. Brand Warrior
Actual job: Marketing Associate
Average page: $52,000 per year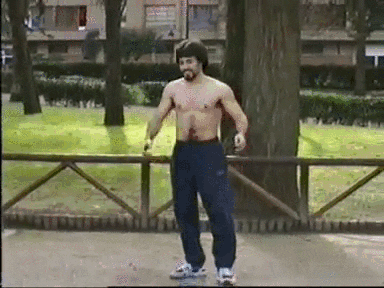 There may not be a war on marketing—at least not that we're aware of—but some companies seem to be preparing for combat and hiring Brand Warriors to staff their front lines. If anyone is suited to make something sound enticing, it's the marketing world, and the former job title Marketing Associate just wasn't snazzy enough. Associate marketing position pay $52,000 per year, according to data from Indeed, so being a Brand Warrior may not be that bad. It's just not as amazing as it sounds.
14. Actions and Repercussions Adviser
Actual job: Human Resources
Average pay: $60,000 per year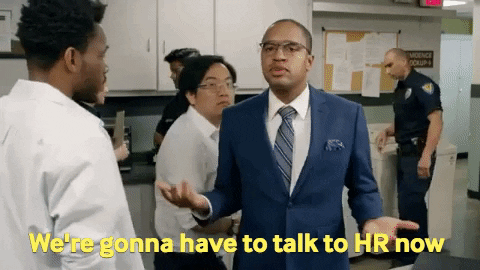 With every action there is an equal and opposite reaction. Who knows this better than an Actions and Repercussions Advisor, formerly known as a Human Resources Officer? It's possible "officer" felt too judicial, so some companies opted for a new title. Despite the inflated designation, we're just talking about an HR rep — a job that pays around $60,000, according to the Bureau of Labor Statistics.
15. Digital Prophet
Actual job: Marketing Manager
Pay: $102,000 per year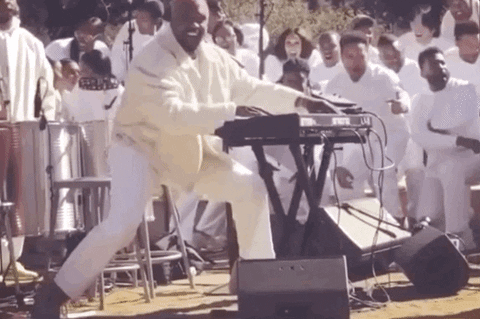 Short of being an out-of-this-world marketing genius, being crowned Digital Prophet is incredibly inflated. So much so, many would consider AOL's "Digital Prophet" a blasphemous job title. It shows that whoever coined it may have had their head in the clouds. I mean, we're really just talking about being a Marketing Manager — a high-earning role with an average salary of $102,000, according to Salary.com.
Bottom Line – Most Inflated Job Titles
Pumped up job titles sound good, don't they? But they're trouble, potentially confusing employee responsibilities and inciting unnecessary posturing. Instead of creating fancy job titles, it might be better to focus on strategies that attract high-quality employees through strategic talent acquisition plans and retain existing staff through company perks. After all, quality is far more important than bloated titles and billowed egos.