We're on the bleeding edge, but we need to get our ducks in a row so we can really hammer this out, beef it up, and then drill it down. Wait, are we talking about business or preparing a Michelin-starred meal?
If you stop and listen, workplace jargon quickly resembles a foreign language. We've all had that one boss who repeats the same stupid expressions over and over to the point where you can not only not stand to hear them talk, you don't even really know what they're saying.
Office jargon isn't new and it's not going anywhere, but that doesn't make it right. We looked at the most overused workplace expressions of 2018 across all industries and hierarchy levels. We wanted to take them out of the office and bring into the light to show just how ridiculous they are.
Here are 30 of the most overused workplace expressions of 2018:
1. Let's Circle Back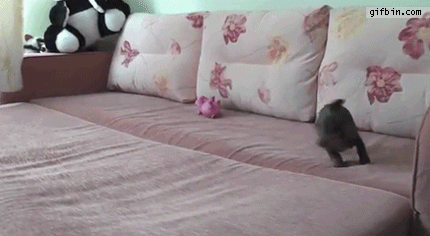 What is really being said: Get off my case, I don't know right now.
We've all been stuck in meetings when managers reply to a barrage of questions with the refrain, "Let's circle back." It's diplomatic, sure, but what's the point of meeting if we can't get anything done now?
2. Shift the Paradigm
What is really being said: I want you to change the way you think.
It's the scientific-sounding, modern day word for revolution in 21st century workplace jargon. Just because it sounds technical doesn't mean you sound smart saying it. Instead, it's a fancy way of telling someone to change the way they think.
3. Ping Me, or I'll Ping You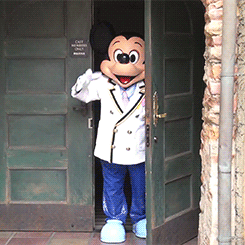 What is really being said: I don't care, just send me a message.
You're just trying to quickly grab a coffee in the break room when Karen from accounting starts spouting off about something that has little or nothing to do with you. You're trying to escape the conversation, so you say "ping me later," meaning I really don't want to hear what you're saying right now, so send me a message instead and I'll get to it when I have time (or, more likely, delete said message).
4. Marinate on That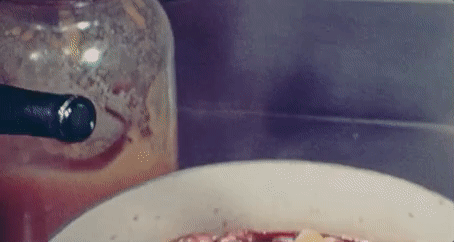 What is really being said: We're unsure what's going on, so let's think about it.
The classic scene where you're in a meeting, no one can agree on an idea, and you need to move on to other items on the agenda. We don't know what to think, so let's stop stewing on it now and "marinate on it" until the next meeting.
5. Not My Domain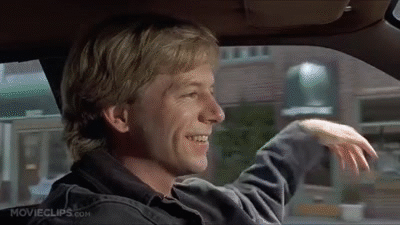 What is really being said: That is really not my problem.
Sure, that problem client you're talking about is my team's problem, but Susan was the one who worked with them. Since you're not the one who worked with that client, you get to nonchalantly tell them it's "not your domain" and dump the responsibility on someone else.
6. Let's Create Synergy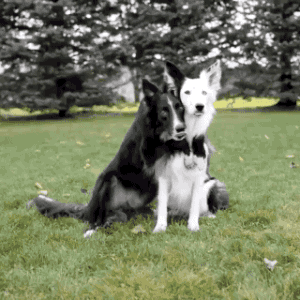 What is really being said: Guys, just work together.
That assistant manager who spends his time pretending he is the boss—in hopes that one day he will be—tries to sound like he's progressive and knows what he's talking about. He's always telling the team to "create synergy." If only he knew the team actually works well together! They just don't work well with him since no one likes him and his obnoxious jargon.
7. Let's Have an All-Hands Meeting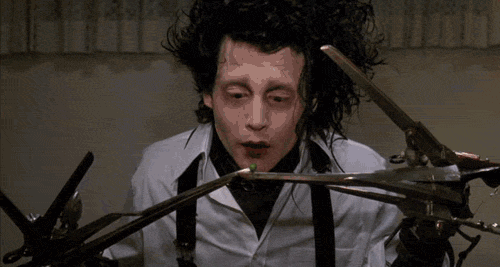 What is really being said: Hey guys, let's schedule another meeting that could be an email.
Upper management announces yet another all-hands get-together, despite the fact that 90% of what the meeting will cover will only be relevant to 10% of those attending. But hey, we want those speaking to feel like what they're saying is very important and so everyone needs to be there.
8. Do a Deep Dive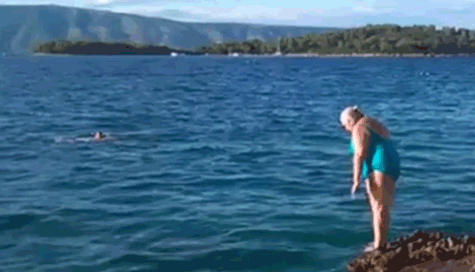 What is really being said: You need to do more because you really haven't done enough yet.
Sure, you've done your preliminary research, five minutes before you hopped on the client call, but you don't really have much info. Questions are asked that you don't have answers to, but you'll "do a deep dive" so you will have that information in the future … now that you know you need it.
9. Back to the Drawing Board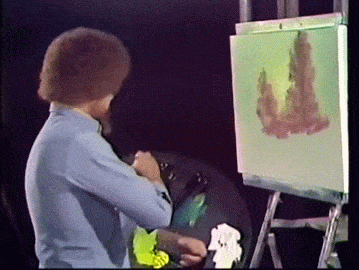 What is really being said: We need to restart because what we have now is rubbish.
You probably never liked the idea your boss proposed to begin with, but now that you've done all this work, they agree it's probably bad and urge you to go "back to the drawing board." If only they took your idea at the start, you probably wouldn't now be restarting. Eye roll.
10. It's in the Pipeline
What is really being said: Don't worry that nothing is happening right now.
The reports show sales have been pretty stagnant the past month, and the C-levels are looking to the team to see why. Saying there's a lot "in the pipeline" will get them off your back, but hey, you didn't quite tell them what was coming down the pipeline.
11. What's the Window of Opportunity?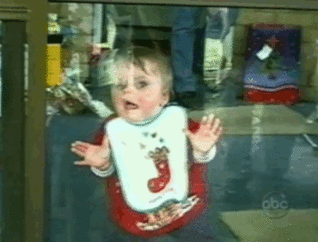 What is really being said: How much time is there?
It's likely that you've found yourself asking what the "window of opportunity" might be for a project or task, basically trying to figure out exactly how much time you have to complete it. You know it's limited, but how limited? This is mostly helpful in understanding just how long you can get away with procrastinating.
12. It Is What It Is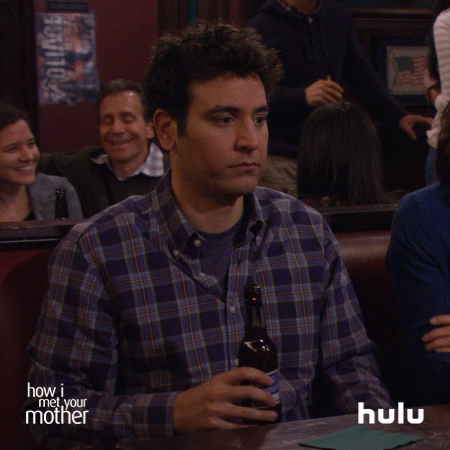 What is really being said: I don't know how else to put it and I simply don't care.
"You're right, boss, we could have done more to close some deal and increase sales for the quarter, and I know I didn't do enough, but, hey, it's too late now. Let's not get so caught up in the fault game because it's definitely mine and I don't have the energy to care. It is what it is."
13. You Need to Own It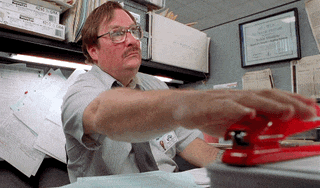 What is really being said: You need to take responsibility (but not all the credit).
Your boss has told you those two little words with a big meaning: "Own it." Of course, you'll never really own anything, but the work is on your shoulders—even though it's probably work that was never quite in your job description. Now, if it fails, it's solely your fault and if it's a success, then of course your boss ends up taking the credit.
14. It's in Your Wheelhouse
What is really being said: You'd be good at it, so it's your problem.
Are you ever so good at something, it becomes bad for you? You know, where your boss has some tough account and because you've handled those well in the past, those sorts of problems always wind up in your wheelhouse?
15. It's Time to Make Inroads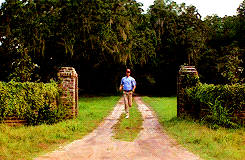 What is really being said: C'mon—make some progress already!
It's about time we "make inroads," some brown-noser says in a meeting, and you think about how you don't work in road construction. Still, it probably is about time you lay off the cat videos on YouTube and get something done.
16. Let's Run the Numbers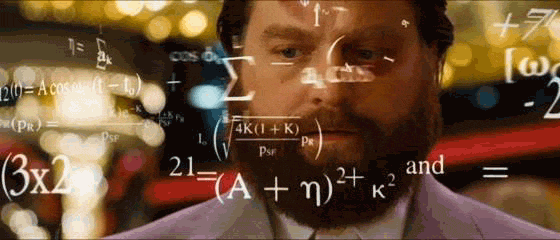 What is really being said: We do not have a clear answer to your legit question.
You think you're prepared for a meeting, and then—bam! You get questions you don't have answers to. You can't say you don't know, but what you can say is that you will need to go ahead and "run the numbers." Super smart-sounding.
17. Will It Scale?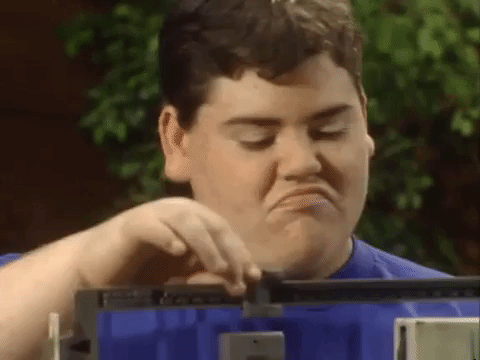 What is really being said: Will the idea actually work if the company grows?
Just when you think you've sold the team on your great concept, Bob from accounting asks: "Will it scale?"
"I was thinking it would do whatever I wanted it to do, so yes, Bob, it will scale. And, no, I haven't actually run the numbers on this one, but you've got to trust your gut."
18. What Are Our Action Items?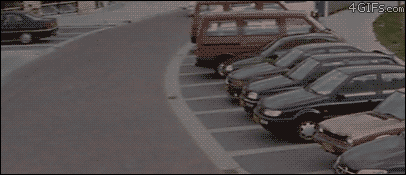 What is really being said: You mean, what's on our to-do list?
Ryan in sales graduated with his MBA a couple years ago and likes to rub his education in by using trendy terms for basic concepts we don't need new words for, like "action items." Great Ryan, but you should probably focus on your to-do list like the rest of us; those student loans aren't going to pay for themselves.
19. I Have a 10,000-Foot View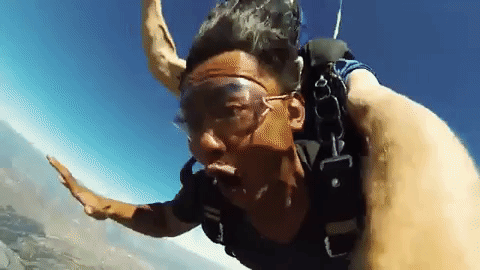 What is really being said: I see everything and nothing at the same time.
Sales is notorious for having a "10,000-foot view." You know what we mean—you can see everything, but you also really have no insight. Basically translated: "I can see everything you're saying and I'm passionate about it and yet I also see nothing clearly. But hey, the view from up here is great."
20. You Need to Make Headway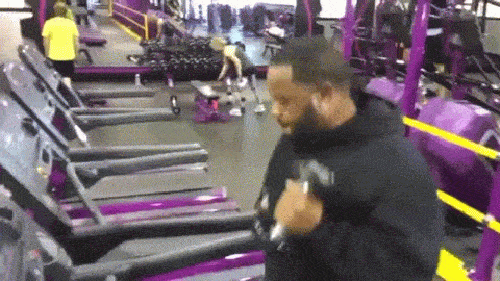 What is really being said: Do something productive already.
If you hear your boss say you need to "make headway," get ready to step it up. It's the New Year's resolution of office jargon. You've been slacking and have some making up to do, so get your butt in gear and start making some progress.
21. Get the Ball Rolling
What is really being said: Stop doing nothing and get to work.
You hear footsteps coming, and per usual, there's Jim popping by to tell you to "get the ball rolling" on some project that means a lot to him and nothing to you. You're reminded of the headache-inducing project you mistakenly signed up for in a meeting when you were caught not paying full attention, and you remind yourself to get going on it … tomorrow.
22. Put Your Feelers Out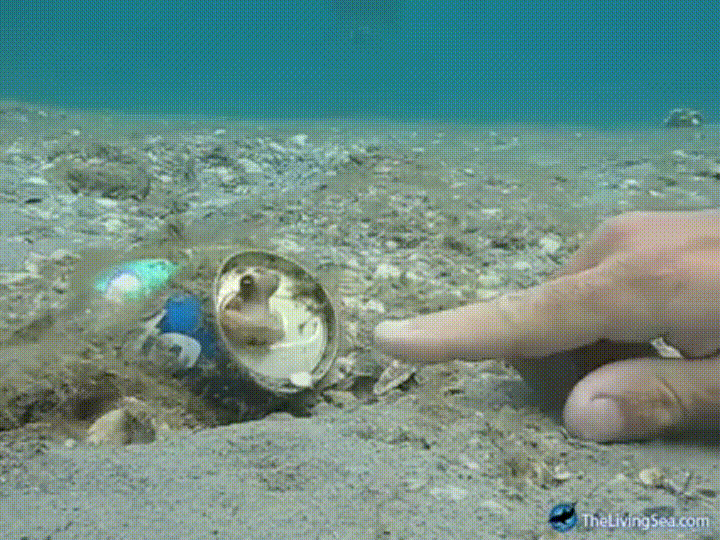 What is really being said: Try to find someone who might be able to help us out.
You're in a meeting and the boss tells you to "put your feelers out" and see what you can come back with. Basically he needs you to stop twiddling your fingers and ask around about what can be done. "Well, Boss, now that might depend where I put my feelers out, but of course I'd love to contact people for assistance on something no one would want to assist with," you might be left thinking. Hopefully to yourself.
23. It's the Uber Of…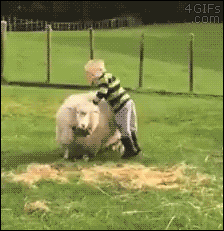 What is really being said: We have no other logical way to explain our startup.
"This startup is awesome and it's going to be huge. It's so innovative and cutting edge, you wouldn't understand if I explained, but it's the Uber of fishing. Sounds pretty cool, right?"
Wrong. Maybe the startup is the next Uber, or maybe you need to figure out how to explain what actually it is before you pitch it.
24. We're Working in Silos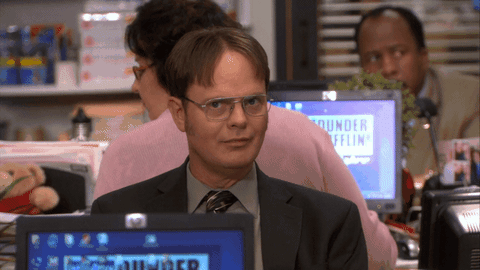 What is really being said: We're not privy to everything, so we don't know anything.
Offices can be such bureaucratic and cutthroat places that they resemble barnyards to the point of "working in silos." With more departments and larger teams often comes a lack of communication. And as everyone strains to climb the same corporate ladder, no one is paying attention to the teams around them. In other words, it's the corporate game of Chutes and Ladders.
25. At the End of the Day…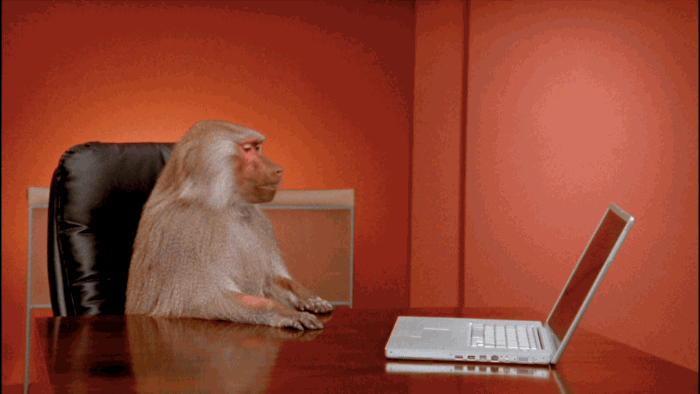 What is really being said: Your point is null, and it's my point that matters.
Whatever the person is saying is not what you want to hear. You want them to just stop talking already, and so to reiterate your point and get in the last word, you drop "at the end of the day…" In short, no matter what the other person says, your point is the main point, so "let's focus on that."
26. Steer the Ship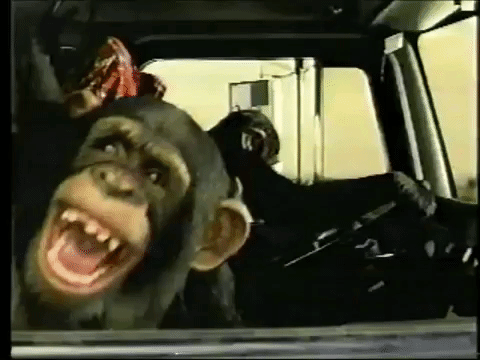 What is really being said: The higher-ups don't want to do their job, so they tell you it's your job.
This is often something of an abdication of responsibility, but said in layman's terms because, well, you're beneath them and they think you'll better understand it this way. The boss wants to give you some of their responsibilities because they're above it and while it's in their wheelhouse, they're telling you to "steer the ship." Your gravy train is over, friend.
27. Moving Forward…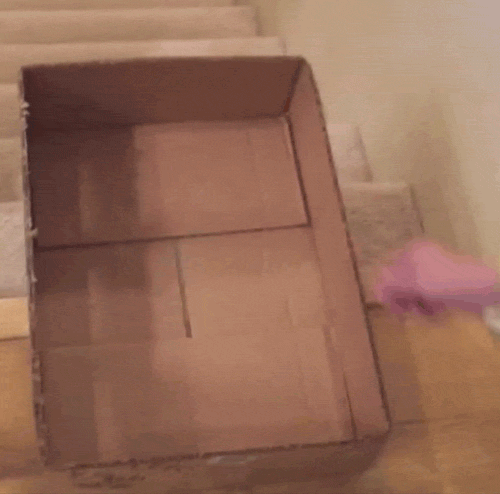 What is really being said: We're doing things differently from here on out.
Maybe you missed that all-hands meeting where a change was announced, or you were there and had zoned out about which place to call for lunch delivery. You've now carried on doing things as you had, until you're told not to do that "moving forward." You're not literally moving anywhere, but the boss people have made their empty point and they're hoping you won't do whatever it was you were not supposed to do again.
28. We're on the Leading Edge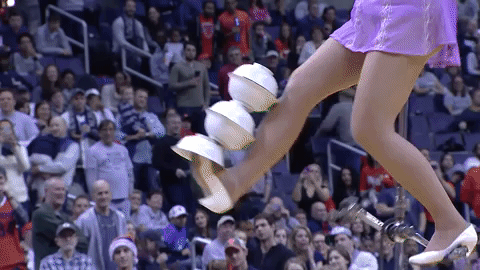 What is really being said: We're innovators.
"Team, we're on the leading edge here." Oh are we? Because I thought we were sitting a musty conference room in a city nobody's ever heard of discussing sales process documentation improvements, Phil.
29. Think Outside the Box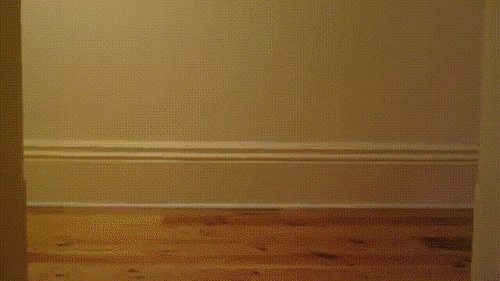 What is really being said: Can we come up with some ideas we can use?
Someone has these grand ideas, and there you are, as always, the realist. You share your concerns with this crazy thinking, talking about the problems of "thinking outside the box." Because that's exactly what someone who doesn't "think outside the box" would come back with.
30. Let's Pivot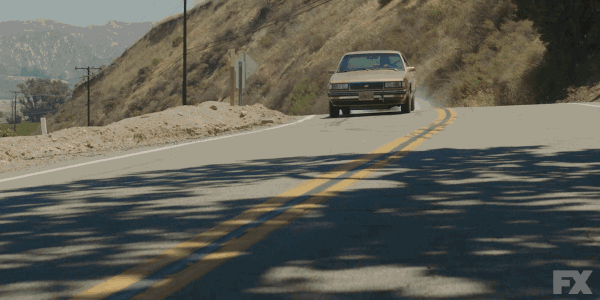 What is really being said: That didn't work, so now we'll try this other option instead.
The startup world is known for its pivoting. Plan A becomes plan B, and with 25 other letters in the alphabet, your office will feel like it's doing the pivot tango. It may have become a cliché, but hey, it does beat being somewhere stagnant.
Bottom Line
Workplace expressions are so overused that they've become parodies of themselves. Now that we've beefed it up with soup-to-nuts and low-hanging fruit, it's time to trim the fat. Which is perfect timing because we'll need to open the kimono if we're going to close the deal.
On second thought, and with all due respect, maybe we should keep our clothes on. Those overused expressions that make you cringe? Well, they might actually have more to do with who's saying them than what they're actually saying.