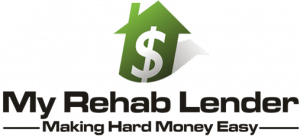 My Rehab Lender Reviews & Rates
My Rehab Lender offers hard money loans for fix and flip investors in Central Texas. They have been in business since 1990 and funded over 500 loans. They work with investors of all experience levels. Rates start at 12% and they'll lend up to 70% LTV. The reviews that exist are a mix of negative and positive. They were rated 5 stars based on 1 Google Reviews, and 1 star based on 1 Facebook Review.
Lender Information
My Rehab Lender Rates & Terms
Types of Properties
Single Family Homes
Condo
Residential 2-4 units
Mixed Use
Retail
Office
Industrial
Apartments
Hotel
Motel
Commercial Land
Medical
Loan Amount
$60,000 to $750,000
LTV
Up to 70%
ARV
At least $100,000
Interest Rates
12%
Lender Fees
Appraisal and Initial Inspection in Dallas County: $500
Appraisal and Initial Inspection Outside Dallas County: $600
Doc Prep Fee: $500
Follow-up Inspections in Dallas County: $100
Follow-up Inspections Outside Dallas County: $150
2 to 3 points
No prepayment penalty
Loan Terms
12 months
Minimum Qualifications/Documentation
Non-owner occupied properties only
First lien position only
Must have reserves for initial repair
Good credit standing, but no minimum credit score required
Time to Funding
7 to 21 days
Other Financing Available
Purchase
Acquisition
Refinance
Equity Cash OUt
Bridge Loans
Rehab Loans
Development Loans
Construction Loans
*Exceptions may be granted. Lender information is updated often, however exact lender terms may have changed.
States Currently Lending In
Texas