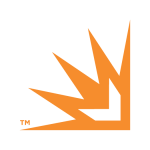 National Funding offers short-term working capital loans, and equipment leasing programs. They provide loan amounts ranging from $5,000 to $500,000. We compiled user reviews from around the web and determined that National Funding has a mix of positive and negative ratings. We also compared the most popular pricing options for small business owners. Ready to learn more? Visit National Funding.
Summary of National Funding User
What National Funding does well:
Customers who gave National Funding positive feedback said that the application process was quick and easy – most users said they received their money fast, which was helpful for their business.
What National Funding does not do well:
Customers who gave National Funding negative feedback complained about the company's marketing tactics like sending unsolicited loan offers complete with filled out application forms which contain all of their business information. Some users also complained about the interest rates and hidden charges.
Most Helpful Positive User Review
"I needed a loan for business expenses and debt consolidation, so I contacted National Funding. The service provided by National Funding exceeded my expectations; my loan was funded in record time and with no problems or complications. The business financing consultant, who I worked with, Fernando, was very professional, helpful, understanding, and always willing to answer any of my questions. I felt very comfortable with the entire process. I would definitely use National Funding again and I will certainly recommend them to anyone in need of business financing. It was one of the most pleasant and timely financial transactions I've ever experienced. In my opinion all was perfect, from the first call to receiving my loan and everything thereafter and in between."

— Dr. Raluca Sandler, DDS
Most Helpful Negative User Review
"I leased a piece of equipment. Very high interest rate, with $1.00 buyout at lease end.. No mention in contract of the $350.00 transfer fee we were just billed for at lease end. Just an excuse to wring another $350.00 out of the deal. Very sleazy! Also I have not appreciated the constant marketing calls. I have dealt with other leasing companies who were businesslike enough to not hide phoney charges! My suggestion is go somewhere else."

— David Wysocki
National Funding Pricing
National Funding's typical APR is 30-150%. Since most of National Funding's transactions are customized specifically for each user, details like repayment periods and additional fees are difficult to come by. For a customized quote, you will need to contact National Funding directly. The company offers loan amounts from $5,000- $500,000.
| | |
| --- | --- |
| Borrowing amount | $5,000- $500,000 |
| Working Capital Loan | ✔ |
| Equipment Leasing | ✔ |
In order to qualify for a loan, your business has to be at least a year old with annual gross sales of at least $100,000. Aside from loan offers, they also provide cash advances and equipment leasing. Users can get an equipment lease as long as they have a FICO score of 620 and above and have been in business for over 6 months. The business then sends National Funding a quote from the vendor to get the process started.
National Funding Features
No collateral required
Easy, no cost, no obligation application
Automatic payments
Useful National Funding Resources
How to Get a Small Business Loan in 3 Steps – Learn about the most important aspects of small business financing and how to choose the right loan provider.
Where to Find the Best Startup Business Loans 2018: 11 Funding Options – Read about several options in funding a startup. We'll discuss everything from SBA loans to angel investors to Rollovers for Business Startups (ROBS).
Alternative Business Loans: 9 Alternative Financing Options for Small Businesses – Read about alternative business loans and how you can choose the right financing solution for your situation.
Easy Business Loans: What Are the Best Easy Financing Options for 2017 – In this article, we review the three best places to get easy business loans in terms of funding amounts, application process, qualifications for approval, and funding times.
Bad Credit Business Loans: Where to Get Bad Credit Business Financing in 2017 – Learn about the alternative financing options if you have bad credit (under 600) and can't get a bank loan.
National Funding Video Overview
This video shows how to apply for a small business loan.
Top National Funding Alternatives
Not sure if National Funding is the right fit for you? Read our comparison guide on the top Fast Business Loan Providers for small businesses: OnDeck, Kabbage, and Fundbox.