NCR POS Systems Review: Is It Right for Your Business?
This article is part of a larger series on POS Systems.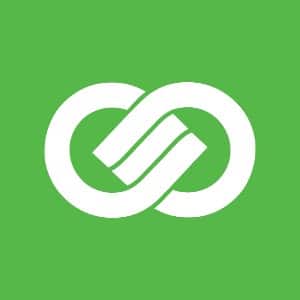 When to Use NCR
We have examined dozens of POS systems and can say that NCR offers the widest range of POS software and hardware on the market. As such, it does a lot of things well—but not a lot of things spectacularly. It's also the most difficult to get a price on because the software has so many variations and add-ons, plus it works with third-party vendors that offer different deals.
Therefore, NCR is best for:
Stores with multiple sales types: NCR's breadth of features make it good for the bookstore with a coffee shop, the grocery with a deli and fuel pumps, or the service station with an attached restaurant. Other POS software can handle multiple uses, but NCR has systems specifically designed for it.
Gas stations: NCR's EMV-compliant OPTIC system lets cashiers control pumps from their station and manage car washes, retail, snack counters, and more. Plus, it has at-the-pump touchless payment and video screens. It ranked No. 1 in our list for best gas station POS system.
Grocers: NCR Emerald not only provides grocer-specific software with considerations for produce, deli, and more, but it also has self-service kiosk software and hardware. (To consider other grocery POS systems, check out our grocery POS systems review.)
Self-service retail: If you are looking for self-checkout, NCR's FastLane Mobile Shopper is worth considering.
Businesses that want a single point for all their needs: If you prefer having one place to go for all your business tools, then NCR is a good fit. In addition to POS, inventory systems, and payment processing, it has a comprehensive set of HR and payroll programs.
New to POS software? Check out our article to learn more about the most common tools and uses and what to look for when evaluating the best POS system for you.
When to Use an Alternative
Looking for something different? Read our guide to the best POS systems for small businesses to find a service or software that's right for your business.
NCR Overview
PROS

CONS

Intuitive interface for POS
Pricing not transparent
Can handle everything from sales to payroll
Back-end tools less user-friendly
Integrated hardware available
May require a contract
Tools and programs for specific industries like gas stations
NCR Pricing
NCR has variable pricing and a multitude of software and hardware options. We found one third-party listing for NCR Silver that said "starting at $149 per month" and includes hardware as well as the POS system. Compare this to other POS systems that sell directly with set monthly rates for plans, plus set charges for hardware purchase or rental. Software plans run free to $100 per month for a single register and the basic plan, in addition to payment processing fees.
After several contact attempts, we were unable to get other pricing or average expenses for small businesses. NCR also does not have free plans or free trials, but you can arrange to see a demo.
A sales representative will assess your requirements and make recommendations. Alternatively, you can order NCR from one of its partners. Its website has a directory that lets you search by industry, country, and state.
The fact that the pricing is so complex and not transparent and long-term contracts are the norm are among the reasons NCR seldom makes the final list when we review POS systems.
NCR Hardware
Of all the POS systems I've evaluated, NCR is the one with the widest variety of hardware—one reason why its pricing is so complex. You can use it on iPad, but most locations use the integrated hardware. Here are a few of the hardware options to give you an idea of what it offers. Prices vary by plan and reseller. You may also be able to find used ones.
NCR RealPOS XR7 Plus: This is the all-in-one POS system. It uses 6th and 7th generation Intel Core processing and has a 10-point multi-touch viewscreen. It can be wall-mounted or put on a tabletop stand, kiosk pedestal, or pole. The viewscreen is 15" or 18".
NCR P1535 POS: This comes with a 12" or 15" screen and card swipe, and has multiple ports for peripherals like cash drawers or receipt printers. Like the XR7, it can also be used for self-ordering. It uses a next-generation Intel Celeron Processor N3160 (Quad-core, 2.24GHz).
NCR OPTIC 5 and 12: These fit into gas pumps for processing fuel sales. They include a keypad, integrated card reader, and display. The OPTIC 12 has a larger screen and touchless payment capability.
NCR FastLane: NCR's self-service checkout integrates with NCR and other POS systems. It features a 15" touch screen with integrated audio and co-located cash input/output as well as a card reader. It accommodates multiple upload and download bagging modules for the best fit for your store. The imager is 1D or 2D with six-sided scanning and top-down scanning to minimize issues with product orientation. You can also get the RealScan 78 bi-optic scanner. It has weight verification and electronic article surveillance integration.
NCR Kitchen Display System: This integrates with NCR Silver, Silver Pro, and Aloha. It's hardened for kitchen use and easy to clean. It's also Energy Star rated and can work in landscape or portrait orientation. It can work as a touch screen or have a bump bar attached.
NCR Payments
Credit card
ACH and e-checks
Batch processing
Ecommerce
Mobile
Tokenization
NCR will integrate with other payment processors, or you can use its own. NCR Payments can process credit cards, ACH and e-checks, and card-not-present transactions. It keeps payments secure with tokenization and PCI compliance. It partners with Chargeback Gurus for chargeback protection online.
NCR batch processing lets you load multiple credit card transactions at once into NCR's system for processing. Considered best for businesses that process over 50 transactions a day, it's a good choice for recurring payments. NCR resubmits "soft declines" for 12 days, renews aging authorizations, and updates renewals and card account changes.
NCR POS and ecommerce systems can also process PayPal, Zelle, bitcoin, and other payment types. Talk to the sales representative if you have a specific payment type you want to use. Expect to package payment processing with POS systems.
NCR Products and Features
NCR is different from other POS systems we have reviewed in that it offers a wide array of POS and other software products, which we detail below:
NCR Silver—Retail and Snack Bar POS
POS
Easy to learn
Payment processing
Inventory management
Loyalty tools
Email campaigns
Multi-site management
24/7 year-round support
Installation support
NCR Silver is the primary POS system for NCR, and it has a lot to offer. It fits a variety of use cases, from the online store or service business without a physical location to the chain of stores or franchises. It's a good choice for quick-service restaurants, but for sit-downs, look at Silver Pro or Aloha.
The POS system can handle all types of sales, gift cards, discounts, returns, coupons, loyalty programs, and more. The system is easy for employees of any skill level to learn, making it a good choice for employers with a high turnover rate. Employees can clock in and out of the system each shift. You can set up categories like favorites or departments. It can calculate prices by weight, handle variations, and put tickets on hold.
NCR Silver can handle stores with different departments, even those with food counters. It can print kitchen tickets and integrate with kitchen display systems as well, so you can have someone buy their book and order a sandwich to be made while they start the first chapter.
Managers can see who is on duty, sales vs labor, and other time clock data. You can look up customers for their loyalty information and customer notes. There are several dashboards in the back office section to cover store performance, inventory, customer analysis, and employee data.
NCR Silver is often on our list for POS systems to consider, and it always fares well but not exceptional for its feature set. That, combined with the pricing, lack of a free plan, and complexity of the backend often take it off our final list of best POS systems for small businesses.
See our top picks for the best retail POS and best quick service POS for alternatives.
---
NCR Counterpoint Inventory Management
Support normal, gridded, or serialized inventory
Track on-hand quantities
Up to six user-defined classifications for grouping items
Unlimited barcodes per item
Random-weight barcodes for produce or meat
Five alternate selling units (each, box, carton …)
Weight
Images, sounds, or video clips
Vendor management
Order management, including batch processing
Employee commission codes
Kit capability
Margin-driven pricing, pricing rules
Markdown tracking
Transfers
NCR's inventory tracking system is called Counterpoint. It's an extremely versatile system, good for standard retail or more complex cases where you need to consider weights, variations, or even expiration dates. You can freeze items, categories, or locations while you do an inventory count and adjust items. Transferring items between locations is simple, and there's a report to recommend moving items between stores. When making kits, you can even add delivery, assembling, or warranty fees.
You can assign multiple barcodes with different pricing such as for discounted stock or price differences between your store at the airport and the kiosk in the mall. It includes order management that can process ecommerce, mail orders, or special orders.
There are also strong vendor management tools, letting you set multiple vendors for a product and automatically generate restocking orders. This automated system calculates how much to reorder based on current levels, backorders, desired stock levels, and vendor minimum requirements. You can even set it to order from the lowest-cost vendor. NCR Counterpoint integrates with online sales and shopping carts like Shopify, Magento, and BigCommerce.
---
NCR Loyalty and Customer Management
Segmented promotions
Real-time data
Identify at-risk customers
Personalized promotions
Personalized receipts
Gamification tools
Analysis, business intelligence, reports
Fraud prevention tools
Automations, machine learning
Advanced promotions
Manage third-party offers
NCR includes some of its discount, customer management, and loyalty tools in each of its platforms. For example, most have customer databases with notes and loyalty programs built-in. Some include email marketing tools and customizable receipts. However, if you want more extensive marketing and loyalty programs, NCR offers additional programs to help.
NCR Loyalty Pro includes machine learning and personalization so it can make offers to match a customer's preferences and buying history. For example, in NCR OPTIC, it might include a coupon for coffee.
NCR also has its Advanced Marketing Solution (AMS) for retail. This provides omnichannel promotion, loyalty, and rules-setting for promotions. It also offers tools to prevent misuse of discounts, copies, or code-breaking. Want to honor third-party coupon codes? NCR AMS can handle it.
---
NCR Multichannel Sales
NCR offers online tools for retail and restaurants. Retailers can build their own online stores and set up omnichannel sales. It can process credit card payments securely and integrates with NCR Counterpoint for inventory tracking as well as shipping services. If you have a third-party online store, NCR can integrate with it. For restaurants, it offers online orders and integration with third-party delivery services.
---
NCR for Restaurants—Silver Pro and Aloha
Menu management (Silver and Aloha)
86 list automation (Silver and Aloha)
Offline credit (Silver and Aloha)
Table mapping (Silver and Aloha)
Customer loyalty (Silver and Aloha)
Email marketing (Silver)
Online orders (Aloha)
Gift cards (Aloha)
Employee Scheduling (Optional)
Kitchen Display (Optional)
Digital signage (Optional)
Inventory management (Optional)
Payroll (Optional)
NCR has two systems for restaurants: NCR Silver Pro and NCR Aloha. Each offers different features. You can see a comparison on the NCR Aloha web page. The main difference is that Silver Pro is a cloud-based solution, while Aloha is a legacy POS with strong offline capabilities.
The basic plans for both offer POS, customer onboarding support, payment processing, a basic customer loyalty plan, and restaurant-grade hardware. Silver includes email marketing, while Aloha has online ordering, contactless payments, business intelligence, and gift cards. It also comes with a POS screen, card reader, and receipt printer. Other hardware costs extra. Other software tools, like employee scheduling, are add-ons that cost extra.
NCR's front-facing POS is easy to navigate and can include clock-in and clock-out. Ordering is built around conversational models to make it easier to ring up. Customers can order online for takeout, curbside pickup, and dining in, and you can have them pay online or in-store. NCR also has handheld devices for tableside order and payment.
NCR offers over 250 integrations to third-party services for delivery, scheduling, loyalty, reservations, and more. The software itself connects all your restaurant functions from start to finish. NCR's solutions scale, so you can handle one restaurant or a dozen.
If you need an alternative restaurant POS, see our guide to the best restaurant POS systems.
---
NCR OPTIC for Gas Stations
EMV Compliant
APIs for food service orders, loyalty, more
Real-time remote tamper alerts
Comes in 12" and 5" versions to fit most pumps
Full-color VGA screen
Accepts fleet cards and touchless payments
Available in 44 countries, 40 languages
Partnered with NewsBreak Media
NCR tops our list for gas stations and convenience stores. With NCR OPTIC, you can handle product sales, run a kitchen, monitor the fuel pumps, and even process car wash sales. These require NCR hardware, which lets your cashiers manage pumps from their station. You can also set up self-service kiosks for restaurants or snack bars.
NCR has hardware for the pump that not only processes all payments, including contactless, but also features video where you can promote your products, loyalty programs, and sales or play informational snippets. In fact, it partners with NewsBreak Media to provide locally optimized content. It does not have wet inventory tracking and fuel orders. If that interests you, check out LS Forecourt.
---
NCR Emerald for Grocers
Retail POS for groceries of all kinds
Fuel POS system for gas pumps
Pharmacy POS features
Quick-serve restaurant POS
Open APIs for third-party apps
Ecommerce platform
Loyalty and rewards programs
Discount and promotions tools
Inventory management
Self-checkout
FastLane Mobile Shopper app
NCR Emerald is a flexible, all-encompassing solution, which can handle just about any grocery store configuration, from the large store with fuel pumps to the mom-and-pop with a small deli and sandwich bar—even ecommerce for order-to-pick-up. Everything ties into the POS station.
---
NCR FastLane Mobile Shopper (FLMS)
Customer-facing
Android or iOS
Personal scanner hardware available
Pairs with existing POS
Customers can modify shopping lists and track spending
Supports item location, product details, and price verification
Can pay at checkout, on the personal shopping device, or via mobile phone
As touchless and independent checkouts grow more popular, NCR is keeping up with the trend with FastLane Mobile Shopper. This application lets consumers scan their own items in the aisle and pay for them either on their mobile application or in a checkout lane. You can let customers download the app onto their mobile phones, or purchase personal scanning hardware for customers to use in-store. While we found some independent mobile applications that did similar jobs, NCR's is dedicated to its POS system.
Launched in August 2020, the mobile application has no reviews. I downloaded it to my Samsung Galaxy S9+, but it crashed immediately after accessing permissions, so I was not able to evaluate it.
---
NCR HR and Payroll
Time tracking
Time-off management
Training and performance management
Payroll
Benefits
Compliances
HR consultations
Talent acquisition
Onboarding
Employee self-service tools
Business loans
NCR offers a comprehensive set of HR and payroll tools and functions, from time tracking to advising you on HR compliances for your area and industry. It also provides dedicated representatives. The employee dashboard includes enrollment, pay history, documents, and more. NCR's Human Capital Management solutions are powered by Workforce Today.
---
NCR Integrations
No matter which NCR system you purchase, you have access to over 250 third-party integrations. If there's a program that does not already have an integration, NCR can create one for you, from design to testing to make sure it's right. Below is a sampling of some of the integrations already available.
Ecommerce: Shopify, Magento, BigCommerce, WooCommerce, Brightpearl
Delivery: UberEats, GrubHub, Chowly, Doordash
Loyalty: Loyverse, Loyalty3
Accounting: QuickBooks, Zoho Books, Brightpearl, Sage, EDI
Customer Relationship Management: Salesforce, Zoho, Netsuite, Ontraport
Payment processors: Stripe, PayPal, Atrium, CardFree
Shipment carriers: USPS, FedEx, UPS, eShipper, ShipStation
Scheduling, time-tracking: 7Shifts, HotSchedules
---
NCR Reporting
Retail history
Sales
Discounts
Sell-through (with gross margin return on investment and turn rates by item)
Stock counts
Valuation
Inventory aging
Customer analysis and segmentation
Employee performance
Trends by promotion
ROI on marketing
There are a variety of reports available with NCR, depending on the software you get. (NCR Counterpoint, for example, has 40 reports related to inventory, sales, and purchasing.) These cover sales, inventory, profit, time tracking, payroll, and more.
The information is cloud-based, so you can access reports from anywhere. It gives immediate and up-to-date data, from sales vs labor hours to how many widgets you have in your branch location. Advanced reporting can calculate less-than-whole items like split checks.
Some reports and alerts are already on your dashboard. For example, you may get an alert for higher-than-usual sales, a summary of discount or coupon use, and how your latest email campaign fared.
---
NCR for Mobile
NCR offers several mobile applications, none of which garnered many user reviews. The overall scores were not good, either, although Ring Up is well-liked. The app allows you to process sales on mobile just as you would on an NCR register, and includes a catalog and inventory. The Ring Up app also has basic reports. The restaurant version (iOS only) looks more sophisticated, with the ability to manage employees as well as sales.
As of this writing, users gave NCR mobile these scores:
Android (Ring Up by NCR Silver): 4.3 out of 5 stars with 6 reviews
iOS (NCR Silver POS): 2.7 out of 5 stars with 39 reviews
iOS (NCR Silver Pro for Restaurants): 3.4 out of 5 stars with 23 reviews
Overall, we were not impressed by the applications. If you need mobile POS, check out our list of best mobile POS systems.
---
NCR Ease of Use
Front-end easy to learn
Local service, training, onboarding
No online knowledgebase, but learning resources available for customers
24/7 year-round live customer support
NCR offers installation help, from advice to complete hardware and software installation on your site. It offers local training and has self-learning resources available for customers. (You won't find these on the website, however.) In addition, the customer support center is available 24/7, and you cannot only call for technical support or problem resolution but also for advice and tips to better use your system.
Top NCR Alternatives
| Square | Lightspeed | Toast | Verifone |
| --- | --- | --- | --- |
| Best for: Small businesses wanting easy software | Best for: Inventory management | Best for: Restaurants | Best for: Travel stops |
| Base monthly fee from: $0 (2.6% +10¢transaction) | Base monthly fee from: $69 (2.6% +10¢transaction) | Base monthly fee from: $69 | Base monthly fee from: Custom |
| Hardware from: $49 | Hardware from: $500 | Hardware from: $799 | Hardware from: Custom |
| | | | |
If you're not sure NCR is right for you, see how it compares with our top POS services.
What Users Think About NCR
NCR offers several products, so we looked at reviews of NCR Silver, which is the version with the most reviews. Overall, users were satisfied, if not wildly enthusiastic. On the other hand, it had few vehemently negative reviews, which leads us to believe it's an overall solid program and service.
Users almost unanimously said the front end was easy to use, making training new employees a breeze, but that the back-office tools were more clunky. There were some scattered comments about downtime and unreliability, but not enough to make a trend. Several users said it was too "restaurant-based."
When reading through user reviews, here are some of the trends that I noticed:
| Users Like | Users Don't Like |
| --- | --- |
| Front end user-friendly | Inventory section difficult to use |
| Time clock function | Emails are outdated |
Bottom Line
NCR is a huge company that wants to handle all your POS and business needs, from ringing up a customer to making sure your employees get benefits. It provides quality hardware and software. As a result, it can be as simple or as complex as you need. It can be easy to get lost in all it offers, and pricing is not publicly available, so your best bet is to contact NCR or one of its local sellers and get a consultation. Go to the NCR website and arrange a consultation today.