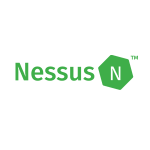 Nessus is a vulnerability management software created by Tenable Network Security. It offers solutions for vulnerability scanning, secure collaboration, asset discovery, and more. We compiled Nessus reviews from around the web and found that Nessus has a mix of positive and negative ratings. We also compared the most popular pricing options for small business owners.
Want to know the top internet security software for small business? Read our Nessus alternatives guide.
Nessus Customer Reviews
Overall Experience: Good
Ease of Use: Good
Customer Service: Good
Pricing: Fair
Summary of Nessus Reviews
What Nessus does well:
Most users who gave Nessus a positive review like how easy it is to install and implement.
What Nessus does not do well:
Users who gave Nessus a negative review mentioned how the software doesn't seem to offer long term solutions, only immediate ones. There are also some mixed reviews about the quality of customer support.
Most Helpful Positive User Review
A positive reviewer from the site Gartner said that Nessus is simple to set up. He said that he's overall very happy with the software and has recently renewed his subscription. He considers reporting its strong suit as he can quickly see all critical vulnerabilities. He also likes that the software detects vulnerabilities and guides him on what needs to be done.
Most Helpful Negative User Review
A reviewer from Gartner said that customer support was initially engaged, but that after a while, their responses have slowed. He complained that support requests can go some time without a solution. He said that Nessus' recommendations based on his business needs hasn't met set expectations. He thinks he's not getting the full coverage of what he was promised.
Other Nessus Reviews From Users Around the Web
Here are a few other resources for finding helpful Nessus reviews from customers. We rated the review sites on a scale from poor to excellent based on how trustworthy and useful the reviews seemed.
Review Website

Average Rating

Number of Reviews

Quality of Reviews

Gartner

4.3 out of 5

89 reviews

Good

Capterra

5 out of 5

4 reviews

Good

PCMag

3 out of 5

Staff Review

Good

*Average rating as of date article was written: Dec 21, 2017
Nessus Pricing
Nessus has three subscription options. Nessus Professional costs $2,190 per year, Nessus Network Monitor costs $3,285 per year, while Nessus Manager has three tiers that range between $2,920-$7,665 per year depending on the number of host devices/agents that will be scanned by the program.
Product

Price
($/year)

# of Hosts/Agents

Nessus Professional

$2,190

N/A

Nessus Network Monitor

$3,285

N/A

Nessus Manager

$2,920

128

$4,745

256

$7,665

512
Nessus Professional is for vulnerability, configuration, and compliance assessments; Nessus Network Monitor is for eliminating network blind spots, and Nessus Manager is for comprehensive vulnerability assessments across teams and organizations.
Users can purchase the software directly from the site or find a local partner to purchase from.
Customer support can be reached directly via email or live chat.
Compare Nessus Competitors
Not sure if Nessus is the right internet security software for your small business? Look through our internet security software reviews for comparisons.